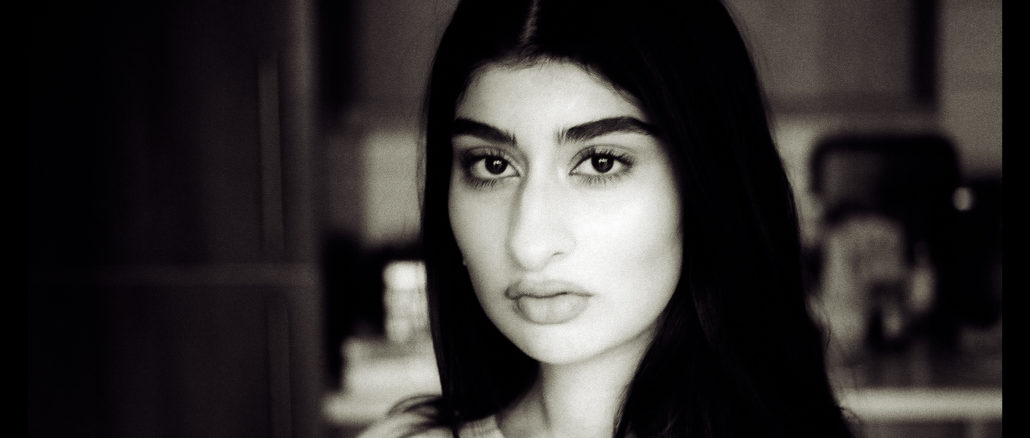 Back to Basics with a Minolta Maxxum 7
by Ibraar Hussain
Hi Steve, Brandon and all the new and old stevehuffphoto.com visitors, enthusiasts, contributors and everyone else who has and will visit this site in years to come (and long may it continue).
I've been away a while, to cut a long story short personal circumstances and difficulties meant my photographic equipment (except my scanner) my Macintosh and my love and enthusiasm for the art and hobby of photography vanished and I was pretty much lost to it all. You could say 2017 was my annus horribilis and I was glad to be rid of it.
Come January and things started to improve, the spells of heavy snow saw me trekking through deep drifts with my (excellent) iPhone X and at the first signs of Spring I felt a yearning for what I had seemingly lost forever – real photography, with a camera.
I was then asked by a nephew to shoot for a couple of girls modelling portfolios – I borrowed a Canon 650D SLR with a 50mm f1.7 (which became a portrait lens) and enjoyed every second of it – the results were superb and I found that using a DSLR with an Optical Finder (albeit a small one on the Canon) was so effective and a joy to use. (sadly I don't have permission to publish these on this site yet).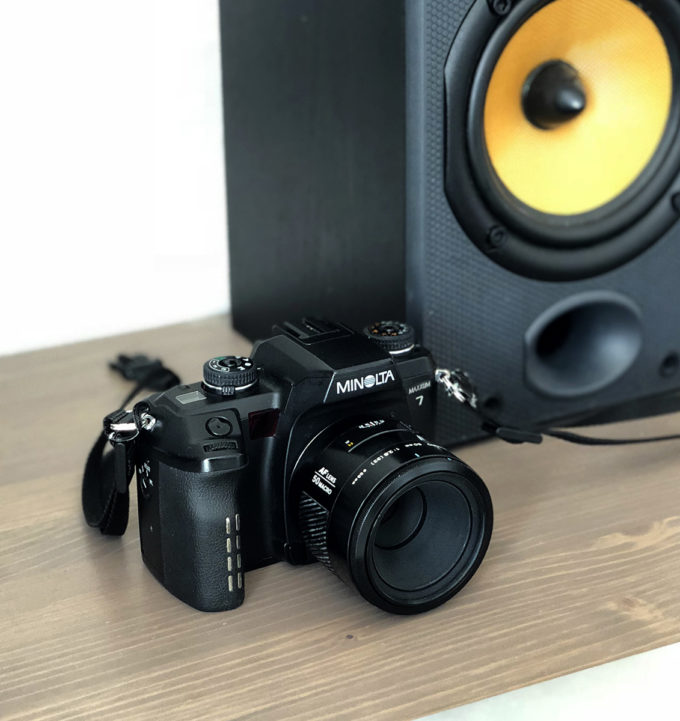 I then decided to go back to basics – the very first camera I had bought when my enthusiasm for photography went beyond snapshots to creative control was a Minolta Dynax/Maxxum/Alpha 5 and I loved that camera, I couldn't afford it's bigger brothers; the Maxxum 7 and especially the Maxxum 9 at the time and I'd always planned to acquire one. Well, time went on and my direction changed – I went into Digital SLR's and then the Contax G2 and dabbled in Mirrorless and other Digital compact and I never did go back to Minolta (or Konica Minolta).
Anyway, I digress, I bit the bullet and purchased my holy grail the Maxxum 7. This is about as perfect a camera as you can get – ergonomics are perfect – just perfect, and it's probably the most advanced 35mm SLR ever made – I'd go as far as to compare it to the formidable Nikon F6.
I decided on this as it was supposedly faster and more compact than the Minolta Maxxum 9 which as owners will tell you is a work of art https://photographic-central.blogspot.co.uk/2011/03/minolta-maxxum-9.html
The ergonomics as I said are excellent, the buttons and knobs can be seen in the photos and everything is perfectly placed.
The focussing is very fast, the View Finder is big and bright (I don't like eVF's – I have always preferred optical VF's as I feel more immersed in my subject rather than a TV screen).
The metering is dead on perfect – the matrix metering exposes Slides perfectly (need to obviously compensate for difficult lighting and backlighting)
The camera is so advanced, it allows you to partially shoot a roll, and change mid roll – then pop the previous roll back in again – so on and so forth, which means a photographer isn't stuck with the same roll of Film and can have the flexible benefits attributed to digital. The camera remembers the film and frame and simply advances to that frame when the previous roll is inserted.
And finally, what bliss and a relief it was to go back to an automated quick 35mm SLR – a Single lens reflex camera where I can actually see the subject and the effects of the filters I screw into the lens, which has fast AF and dead on matrix metering perfect for shooting slides. No more poncing around with MF lenses and no more guesswork.
I wanted one lens for now and I decided on the Minolta 50mm f2.8 Macro (thank you Ken Rockwell)
I chose this rather than the 50mm f1.4 as i) The 100mm is probably as well built and sharp enough ii) I don't need the extra 2 stops (as I always shoot portraits at f2.8 and using available daylight) iii) I could do with the Macro and iv) It's cheaper.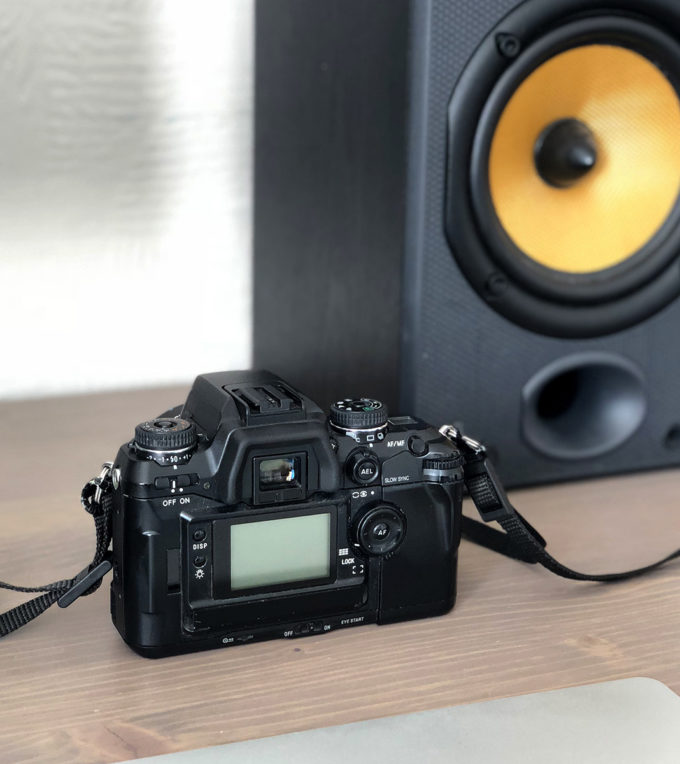 Anyway, I shot 6 rolls of Film altogether – a roll of Ilford FP4+, Agfa Precisa CT 100 (aka Fuji Sensia 100) 2x Fuji Velvia 50, Fuji Astia 100, Agfa Ultra 50. (All Lab developed and scanned at http://www.forestphotographic.co.uk/)
Needless to say the camera was and is a complete joy to use and to own – it fills me with confidence and allows me to concentrate on creativity and the light rather than controls.
I don't give a monkey's toss about shooting zillions of frames, about sharpness and resolution nor about shooting things in near darkness – I want beautiful light, colour and the right subject and to be able to enjoy it all. I also love presenting and viewing my slides on my Rollei Slide Projector with German made Rollei S-Projar 90mm f2.5. Projecting a slide onto a white screen in a darkened room is something which is so much more satisfying than looking at pixels.
Here are a selection of snaps, a couple from Beale park just outside London, Brownsea Island in Dorsetshire and from some time spent in Peru this May visiting my Missus family, walking and climbing – and only shot 3 rolls of Film – I did borrow my sister's Fuji X30 compact digital – and it was very slow, clunky and unsatisfying to use with questionable results inferior to my iPhone X – I soon abandoned it and gave it to the Missus to use!
Upon returning I bought a new computer set up – a Mac Mini, a fully calibrated Dell u2415 24" 16:10 Monitor and a Matias Mini Tactile pro Keyboard – with the classic Apple feel and build.
Now I'm chomping at the bit to go out and photograph – waiting in the wings are a few rolls of Adox Scala 160 and a roll of classic Agfa Scala 200x – these can be developed at http://www.photostudio13.de and their rates and services are superb!
The future? Continue to shoot Film (as I love it) and to look for a used Sony (Konica Minolta designed) A850/900 (not keen on the eVF newer A99 or the E-Mount).
These are basic Lab scanned – I was unable to use my scanner properly as I only had the Apple Image Capture to work with, lack ICC Profiles, not much control and couldn't download Epson Scan or a non watermarked version of Vuescan.
All photos – Minolta Maxxum 7. Minolta 50mm f2.8 Macro. Click them for larger and better versions!