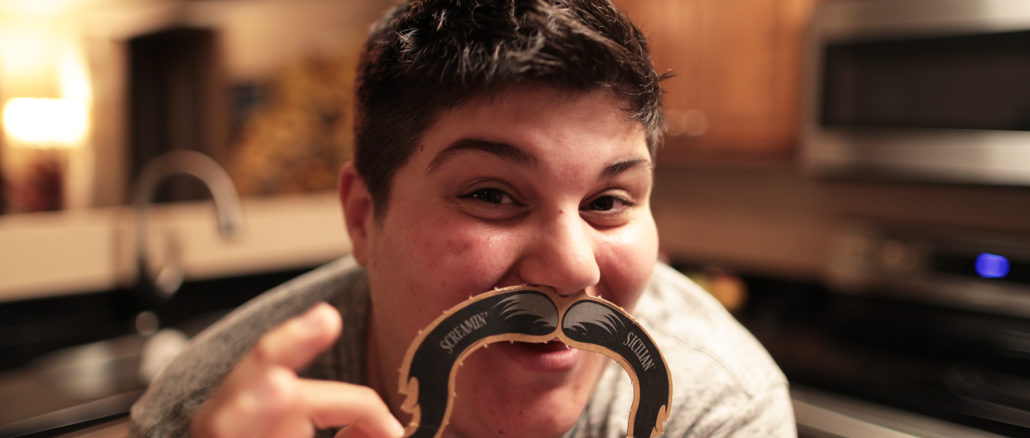 People are Strange. The interesting world of Digital Photography.
By Steve Huff
When I started this website almost 11 years ago, it was started out of a passion for not only Photography, but yes, GEAR. I was a gearhead. I adored photography but loved the gear I could buy to practice my craft. When I started getting into reviews, I was discouraged against it as there were already, count 'em, 4 or 5 websites out there reviewing cameras. I was told the world did not need more reviewers or websites that talked about cameras.
Lol. Wow. If those who gave me that advice so long ago knew what was to come, that may have had a fit. Today there are THOUSANDS of camera reviewers. I know exactly why that is, but that is a long long story and one I may tell another day. Over these 11 years I have enjoyed testing, shooting and using ALL cameras that got my blood pumping. I was never one to review EVERYTHING as if I didn't like a camera, I would not review it. If I was lukewarm on a popular camera, I would review it but then I would get hate for stating my true feelings (like the original Fuji X-Pro 1 which I still say was a beta product at best, when launched). In this game, you can not please everyone but that is OK with me, I have been dealing with it for a long time.
This site was one of the 1st, if not the 1st to focus solely on MIRRORLESS cameras. It was also the first to coin the term "Real World Review" as back then, 99% of all sites reviewed cameras by taking shots of newspaper text to show 100% crops. They were boring, uninspiring and was one of the reasons I started this website when I did. I created the website I always wanted to read and I never wanted to read those long "technical reviews". Now, I know many love that kind of review, and that is cool. It just wasn't for me, and obviously many others felt the same as soon this site started getting 1-1.3 million views per month (at the peak of mirrorless).
Over the years, many have entered the review game and I am thrilled that so many saw past the technical jargon that most old reviewers took part in (as that to me NEVER had anything to do with real photography). A camera is made to be used, taken out, and to be worked, learned and shot the hell out of. It is not for scientific test shots as that is NEVER EVER real life, no matter how you spin it.
That's just me but I feel the process of making memories that we can look back on in the future is what it is all about. Heck, these days I look back at photos I shot for this website 10 years ago and at times, a tear has flowed from my eye. Seeing my son at a young age, seeing special moments I have forgotten about, past memories and remembering MY LIFE. THAT is what is special to me about taking pictures. It is not about tech specs, 100% crops, of the talking points to promote a camera that camera companies want us to use by posting their press releases.
The fact is this…ALL cameras today, ALL of them, can take beautiful photos. We should buy what we are drawn to for our personal use and what the smart choice is when bought for business. I see so many online these days fight, bicker, call each other names all in the name of Brand Loyalty. That is nonsense. As if this world was not divided enough we now have camera brand loyalists fighting others online to defend their brand. I mean, CAMERA COMPANIES Have us fighting with each other online, and truth be told, they love it. It feeds the traffic and creates controversies for sure. But here we are, all supposed to be on the same team, sharing the same passion and love of photography but some out there just have to attack others for what they use and shoot or talk about. It's childish nonsense that is ridiculous. One can be brand loyal, that's a good thing. But to trash others who use a brand you do not? That is insecurity, about something in your life.
Oh yes, Fanboys. I was labeled a fanboy many times. It's funny but all in one year I was labeled a Leica fanboy, A Sony fanboy and an Olympus fanboy. All because I shot all three and loved them. It's funny but then again NOT. Today it seems we can not truly love our camera and express that to others without being labeled a fanboy from someone who owns a brand you do NOT shoot. It's sad really. That some stoops so low as to try to hurt others for what they choose to shoot. Some just enjoy hurting others as it make themselves feel better about themselves. This is very true, it's psychological. I have never played that game of "if you shoot XXX brand then you are dumb"..attacking others who say good things about brand A because you shoot brand B. No, name calling is for the weak and always has been.
I have always said, SHOOT WITH WHAT YOU LOVE and ENJOY. Only then will you be happy with your choice of camera. If that is Fuji, Sony, Leica, Hasselblad, Olympus, Nikon, Canon or whatever then so be it! When I talk about cameras I LOVE I ooze excitement and that is genuine. Sorry, but I do not hold it back when I am pumped about a camera release, new or old.
If you guys have been keeping up with me these past couple of weeks, you may have seen I bought a couple of Canon cameras, that were the result of a business choice. For a specific purpose as I needed the toughness, the color performance and AF performance of these Canon cameras for a long-term vide project that has 2-3 more years to go. I was very happy with them (1dX II, 6DII and M50) so I decided to do videos and write ups on them, small ones, but no different from I have always done.
Woohoo! Well, it never fails! I am now being labeled a Canon fanboy, and even have been accused of being paid off by Canon, all after owning Canon for almost 2 weeks. THAT is HILARIOUS seeing that I do not even have a contact at Canon since I have been ANTI DSLR for years, lol. Canon doesn't even like me! But it shows that many out there today are just negative souls who like to attack anyone who does not see eye to eye with them, or their choices.
In true fanboy circles (fast fact: the ones who accuse others of being a fanboys are in realty the true fanboys) if one shoots…well, let's just say Fuji, sees that I am shooting a Sony, or Canon, or Leica..well they feel as if it is an attack on them for some reason and they feel they have to put down the brands I shoot as they label me a fanboy (yet they are the real and true fanboy as they are the ones attacking others for their brand choice)! It's sad, and ridiculous. As I said, I shoot what I love and enjoy. These days it is a Leica SL, Hasselblad X1D (which gets minimal use) and a Sony A7III. I have the Canon stuff for 95% video that I do EVERY DAY! If the Canon works for photos as well, I will use it! I use what works for me, what I enjoy and life is about ENJOYING your time and being productive, giving back and being a kind person.
No, I do not own a Fuji as they never ticked all of my boxes. No I do not shoot Nikon, even though they make amazing cameras and lenses. I shoot cameras that do what I like and need. Nothing more or less. I am a fanboy of ALL good cameras, period. I think it is, as I said, SAD that there are those out there that attack anyone who shoots something other than they do, or praise it. (I am not speaking of anyone attacking ME, but the overall hate level today online in the camera world)  But I also find it a bit funny at the same time. I even made a funny video about "fanboyism" which many took as me attacking a brand I love and use, Sony! That was not the point, it was more about those who even use the term fanboy and poking fun at THEM. See that video HERE. 
My words of advice? Enjoy YOUR camera. USE IT. So not worry what others use, as it doesn't matter. All that matters is what you enjoy and what works for you. If you use a Sony and someone says it is crap and you should shoot Fuji, ignore it and know you are using what works for you. None of the nonsense matters! At the end of the day it is all about making memories for those who really enjoy the art and craft of photography. Your camera is not your life, and shouldn't be. Whatever brand you shoot, it's the right choice for YOU!
Yes, I review cameras but lately I have been less and less excited about new releases simply because what we have now is so so good! I could rave on everything and make tons of cash through links, but again, I only rave about what I use and love. Makes me a bad businessman as I do not write about every release which would increase my income, but hey, I am a very happy man and that trumps money any day for me ; ) I will always review new cameras that come out that get me pumped, and nothing more. It has been a while since my last real full "real world review" of a camera but that is only because nothing new has come out to get my blood pumping, or nothing new has come out that is significantly better than what is out there already. The last camera that got me going was the X1D, and yes, it is a FANTASTIC camera for those who appreciate what it is and who it is for (it is not a camera for everyone, that is for sure). I still own it and adore it.
So yes, new reviews will be coming soon as the new Sony A7SIII should hit soon. A new Canon mirrorless should hit soon. The new Nikon, while to me was very much like the Sony A7III and RIII in Nikon form, will also be reviewed as I see some good things from it (though I doubt I will buy one for myself as it does nothing better over my current gear). So new reviews will come, as new cameras come out that I feel are worthy of a review!
Anyway, thanks to all who still read this website. I appreciate you ALL. Much more to come for the next 10 years.
Steve