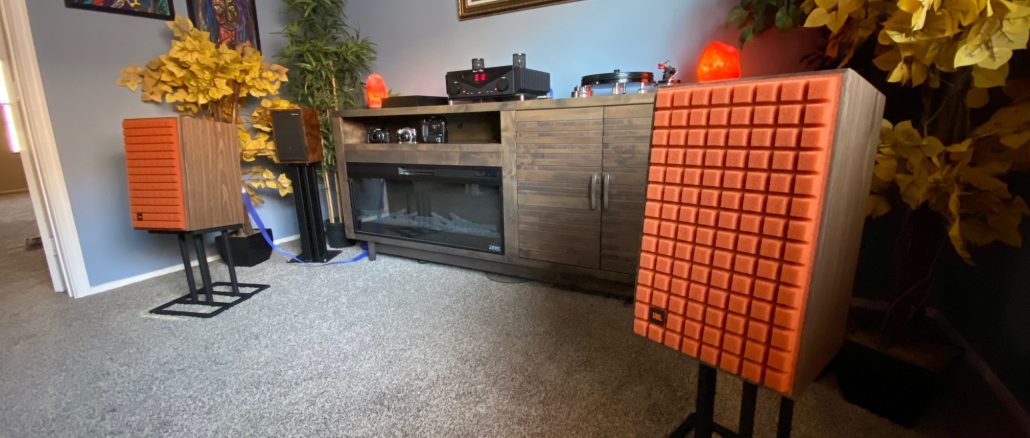 HiFi First Look. JBL L82 CLASSIC in for REVIEW! Vintage Inspired. BIG BEAUTIFUL SOUND!
By Steve Huff
THIS IS NOT A REVIEW, YET! I am evaluating these now, and will have a full review soon (video and written). They just arrived and are sounding amazingly pleasing and complete. 
MY FULL 6000 WORD REVIEW AND VIDEO REVIEW ARE NOW UP! SEE/READ IT HERE!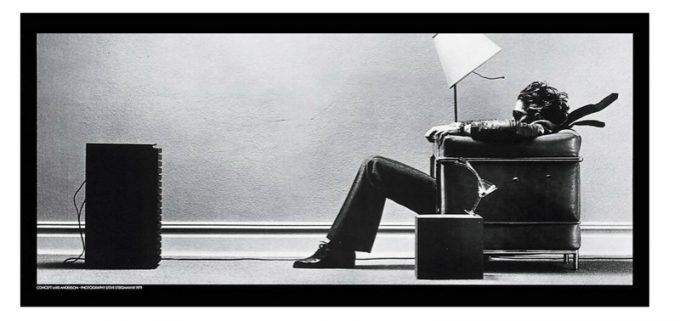 These JBL L82 Classic speakers are super cool in looks, and if you are my age or a bit older you will recognize the style and look of these special speakers. Made to be a smaller version of the L100 classic, which in itself is a replica of the famous 1970's L100 with modern day parts and drivers and tech. The L82 are the smaller version and even so, they are about three times the size of my tiny Falcon Acoustics LS3/5A and about double the size of a Dynaudio S40. They are also front ported which helps to avoid bass issues in a smaller room such as mine. Gorgeous build, quality and even an adjustable tweeter that you can set for lower energy or higher, depending on taste and your room. These are not only FUN speakers, they look amazing and sound EVEN BETTER than they look. But these are nothing like some other speakers I have recently reviewed…so stay tuned for what sets these apart, what make them different and why these may end up as my second pair of speakers for my main listening room. I will explain all in my review but so far, I am impressed as these sound nothing like I thought they would. A quick video is below, and I should have my review up within two weeks.
These came from dedicatedaudio.com and you can see more on them HERE.
A Quick listen to the JBL L82 Classics. In Orange! The grilles are available in Black, Blue or Orange.