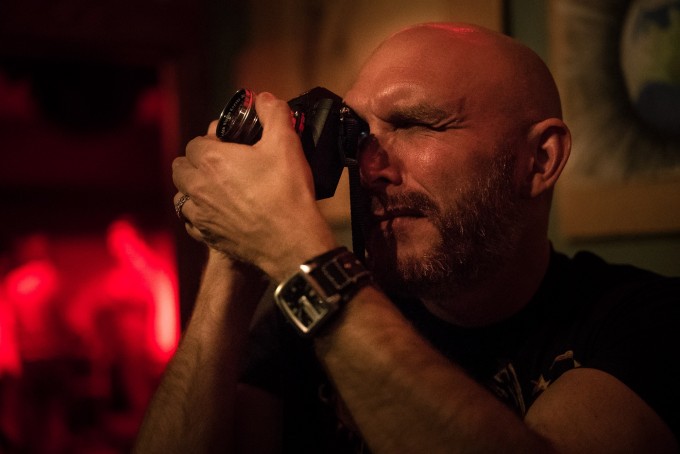 All About Me, Steve Huff
Back in 2008 I started this website, on a small scale on an Apple iWeb server. After a year I expanded to a new server and landed home right here at stevehuffphoto.com. My passion for cameras, gear, tech and actually using them led me to follow my passions and create a website that reviewed cameras in a way I wanted to see. Back when I started this website, there were a small handful of other sites reviewing cameras but they were all very technical. I hated reading technical scientific reviews as to me that had nothing to do with the art and craft of photography! So I set out to create the worlds first "Real World Review" camera website, and that's just what I did.
There have been ups and downs here but one thing remains true today as it did the day I started, this is my passion and a huge part of who I am. Photography to me is like a time machine, in fact, the only true time machine we will ever know of have. A device that allows us to press a button and capture a moment in time that we can always go back to. It's special and amazing.
I do not review everything, but only what I enjoy and like to use. I use everything that comes out but if it's just more of the same old same old, I do not waste my time reviewing it. So what you see on these pages is the gear I love or really enjoy and some of it I even buy for myself. You can always see what I use on the MY GEAR page HERE. 
–
A video I did for CosySpeed in Las Vegas. It shows my style of Street Photography. It is what I love to do.
–
You can help me! And believe me,  I need it! 
–
The only way I can fund this site is through my sponsor ads. B&H Photo and Amazon
are the main site sponsors and without you using my links to buy from them, this site would be dead. B&H and Amazon do not pay me to advertise but rather they pay me a tiny commission when someone follows a link on my site and makes a purchase with them. For example, lets say you are reading my site and use my Amazon search box or a link to click over to Amazon. You then buy a CD, a DVD and some film. I would make about $1.50. Over a period of a month my goal is to get that # to at least $1000 to pay the web host. Anything after that goes to gas for my photo testing trips, postage for sending lenses and cameras back and if I am lucky I can grab a burger or two for myself. 
I get to keep waking up every day at 6am and start writing and then I get to hit the road to shoot with whatever camera I have with me that day. But I can only keep this site going with your support, and with that support this site will not only keep going, it will keep growing with new features and more updates. This is just as much YOUR site as it is mine as it is a group effort with thousands of you chiming in with comments, submitting articles and posts, etc. It's a beautiful thing that I want to keep going, even after I am gone from this earth. It can be done with YOUR help, just by using my links when you want to buy something. 
I love you all and thank you for your continued support over the years.
Steve