The Best Leica glass for your Leica M 
I have been getting quite a few e-mails recently with many of them asking me which lenses to buy for the Leica M8 and M9. After answering a few of those e-mails today I decided HEY, why not write an article about it. I have used most of the current and past Leica lenses not only on the M8 but on the M9 as well so I decided to list out the Leica lenses that I enjoy. I will also provide a sample image from each lens and hopefully this will be helpful to some of you. I am also including direct  links to B&H and Amazon by each lens. Not only does this make it simple for you to read more about them or buy them, it will help this site out if you do buy one, or two, or three!
But, keep in mind that these are my opinions and the lenses I LIKE. Not everyone will agree of course. Also, I am sticking with ONLY Leica lenses for this article as many of you only want Leica glass with your Leica camera. Also, these are not "reviews" of the lenses though I do have a link to each full review below. With that said, lets get on to my favorite Leica lenses, starting from wide to long:

The Leica 24 3.8 Elmar ASPH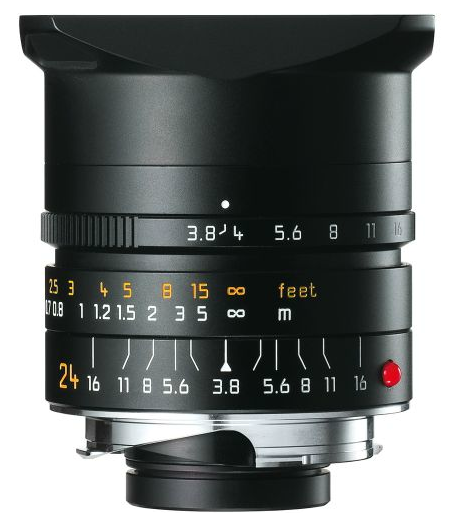 This is a little tiny Jewel of a wide angle lens. Do not let the speed fool you as wide open at 3.8 it is razor sharp. These days I even prefer lenses like this to the fast 1.4 Summilux lenses when it comes to wide angle because of the SIZE. When you see this lens you feel its quality construction but also appreciate its small size. The performance is stellar. Highly recommended for a wide angle on your M camera, or even NEX/Micro 4/3, GXR. My review is HERE.
Price – $2,595 – BUY IT AT B&H Photo now!
SAMPLE  Shot on a Leica M7 with Ektar film

Leica 28 Summicron ASPH F2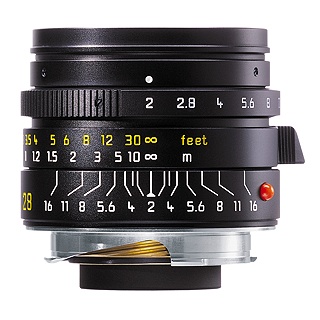 One of the all time legends and pretty much all around great performer on the M8 or M9. This lens renders in an almost 3D way with a "rounder" kind of feel, if you get what I mean. The images have a unique look and to many, this is the ultimate Leica lens. A favorite among many photojournalists, the 28 Summicron ASPH is a lens I always lusted after. When I finally got in to use on my old M8 I loved it but eventually sold it to fund another lens. I really liked the 28 Summicron, but never really bonded with it. With that said, what I have seen of it on the M9 has been AMAZING. If 24 is too wide, and 35 is too long then the 28 would be a beautiful lens for your collection. You can see my old review for this lens on the M8 HERE.
Price – $4295  – Available now at B&H PHOTO or AMAZON
SAMPLE (M8.2)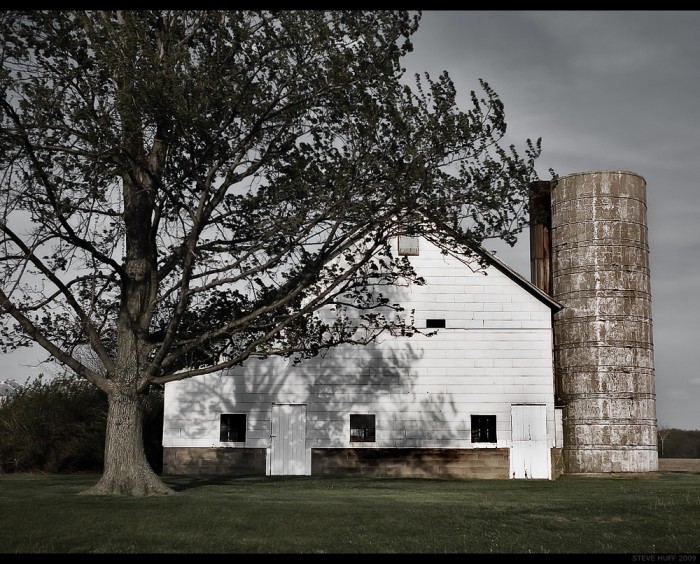 –

Leica 28 Elmarit ASPH 2.8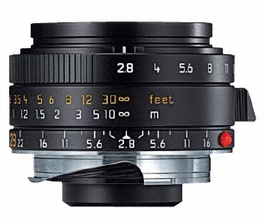 Another 2.8 lens but it is not in the higher price bracket so it is much more accessible to the masses. Still pricey, but the quality is all Leica. On the M8 is was good. Sharp and contrasty is how I would describe this lens. On the M9 it is simply amazing. A perfect walk around everyday lens if you like a wider view than a 35 and do not mind the 2.8 aperture. It is tiny in size, but big on quality. The 28 Elmarit ASPH may not be as great as the Summicron, but its half the price and smaller as well. My review at the old site here (but its one of my first reviews so its just OK)
Price – $2195 – Available at B&H PHOTO or AMAZON
SAMPLE

–
Leica 35 Summilux ASPH VII
This lens is AMAZING and simply jaw dropping beautiful on the M9. Impossible to find in stock or get a hold of, this lens is ONE of THE three top lenses of all time IMO for your Leica M9. Add to this a 50 Lux and a 90 and you have one hell of a kit. BTW, the three top lenses? This lens, the 50 Lux and 50 Noctilux. 🙂 Just buy it IF you can find one that is…try any of my recommended dealers below. My review can be seen HERE.
Price – $4995 – Buy it at B&H Photo, E-Mail Ken Hansen, Buy at Dale Photo or PopFlash
Sample on the M9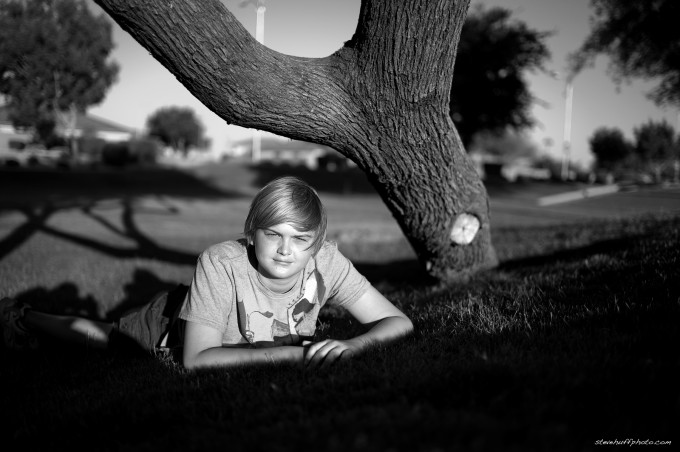 –
Leica 35 Summicron ASPH F2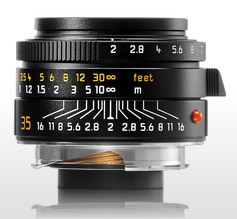 Another legend in the Leica line up, this lens has been through quite a few upgrades and is now at its peak. It delivers perfection across the frame, sharp images, neutral color, though some feel it may be a little "clinical". Still, if you want a PERFECT 35mm lens this is the one to get. I did not care for it on the M8 due to the crop factor but on the M9 it shines and could be a perfect one lens kit with a shiny new M9. Available in chrome or black, this lens is fast enough for indoor shooting and by F4 it can deliver sharpness that will rival any lens made. The 35 Summicron is a favorite among many Leica shooters and if you have an M9, I highly recommend this lens. It leans on the contrasty/sharp side. My full review of this lens is at my old (slow) site here.
Price  – $3195  –  Available at B&H PHOTO or AMAZON

– Also in Silver
SAMPLE (M9)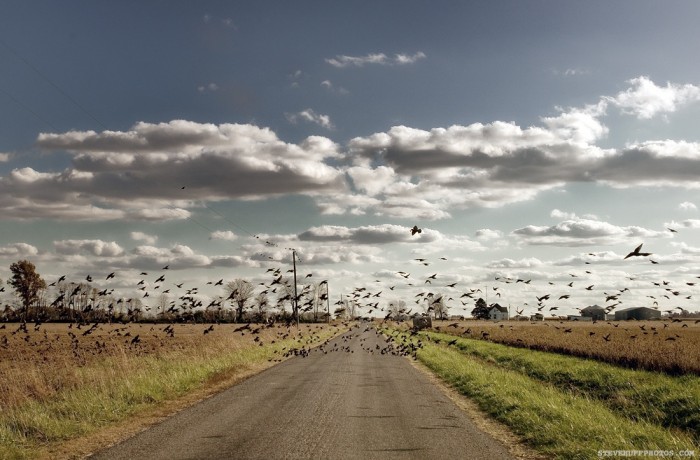 –
Leica 35 Summarit 2.5
Sometimes an item comes along that is one with great quality, great pricing,  and an all around superb bang for the buck. At $1695.00 this is almost half the cost of the F2 Summicron ASPH and I think I like the Summarit better in a few ways! The way it draws is gentler and it has a mix of classic/modern welded into one. The 35 Summarit is built well, and is as sharp as you could ever need wide open. It has a tiny amount of barrel distortion but in real photos its invisible. I own this lens as my 35 and love it. See my full review HERE.
Price – $1895 – Available at B&H PHOTO or AMAZON
SAMPLE (M9)

–

Leica 50 Summilux ASPH 1.4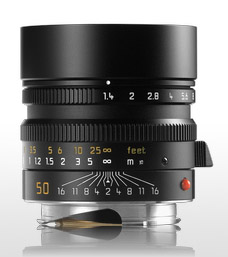 Ok, this lens is THE one. It is the lens that every Leica M shooter should own at some point in their lifetime. I have had this lens on three separate occasions and the idiot that I am sold it all three times. After the M9 was released this lens sold out EVERYWHERE. I mean, it is sold out WORLDWIDE. This is one of those rare products that is worth every cent. It is the best 50 in the world (next to the next lens in my list) and with its fast 1.4 Aperture, it can deliver in low light or day light. I predict I will have this lens once again in the near future. My review at the old site is HERE and I have written much more about it HERE, HERE, HERE and HERE.
Price – $3995 –  Available at B&H PHOTO (but usually sold out), Also try Dale Photo, PopFlash or Ken Hansen
SAMPLE with the lens on the M9

–

Leica 50 Noctilux ASPH 0.95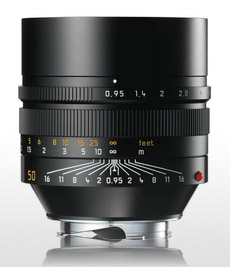 Ok, for all of you with big fat wallets, this lens is a masterpiece. My review is HERE and it is one hell of a lens. As a matter of fact, it is the best built, smoothest action lens I have ever used. It is also probably the best lens I have ever shot with, ever. If you like shooting in low light or special shallow depth of field effects, this is your lens. But at $11,000 it will be hard to justify for most of us. The most amazing 50mm lens in existence. If you trash talk this lens, you are just jealous. 🙂 Then again, the new SLR Magic 50 T0.95 is almost the equal, if not better in many areas.
Price – $10,995  – Available at B&H PHOTO and AMAZON
SAMPLE (M9 – Seal's CD cover for Soul 2)

–
Leica 50 Summicron f2.0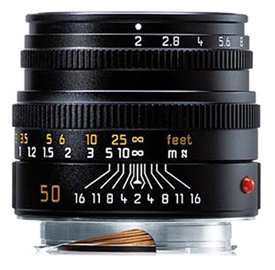 This is a lens I picked up in January of 2010 and I have not been able to tale it off of my M9. With the 50 Summilux at $3995 the 50 Summicron seems like a screaming deal at $2295 new. The funny thing is that after shooting with this lens daily for a while I have grown quite fond of it. Call me crazy, call me insane but there is something about the "look" of the images that come from this lens. I love it. It screams "Leica Look". My full review can be seen HERE.
Price – $2295 – Available at B&H PHOTO or AMAZON
SAMPLE (M7 and Tri-X)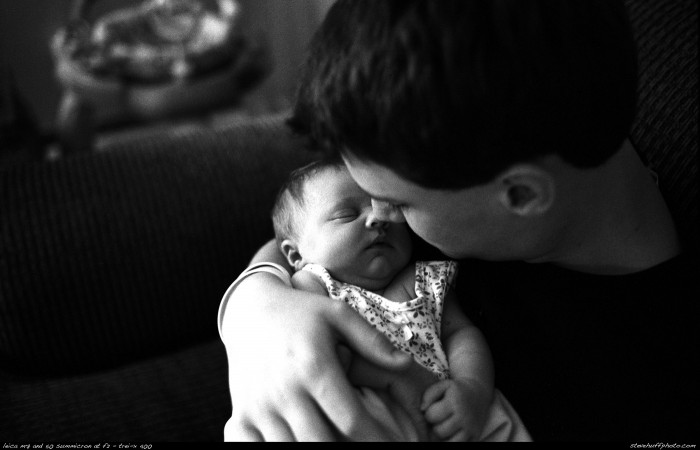 –
Leica 75 Summarit 2.5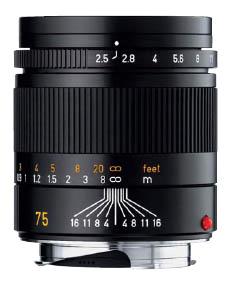 This is in the Leica "budget" lineup but it is a fabulous lens. When I owned this lens I was very surprised at the quality. It was as sharp as any lens I have shot with and its lower in price due to its slower 2.5 Aperture. It also comes with a cloth bag instead of a leather case. This lens is a winner and you can see my review of it here at my old site. Its sharp, has great Bokeh, is semi fast and the size is SMALL. Great 75 at about $1895. Terrific on the M8 or M9. Another SEAL sample is below. I shot this lens at his show with great results! The 75 Summicron is nicer, but not that much nicer so if money is a concern the Summarit will deliver and you will not have to feel bad about not getting the cron.
Price – $1895  – Available at B&H PHOTO or AMAZON
SAMPLE (M8)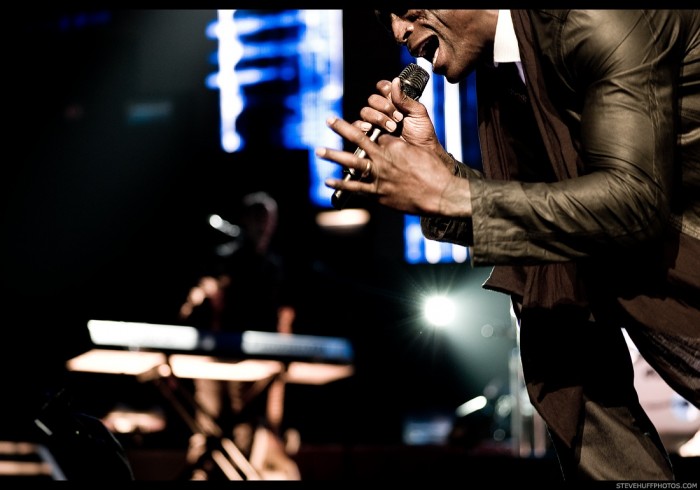 –

Leica 90 Summicron F2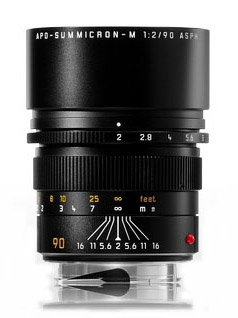 This 90 Summicron is one of Leicas best and most underrated lenses IMO. At F2 it is GORGEOUS and for portraits, stop it down to 2.8 to get beautiful rendering. On the M8 it is a bit long due to the crop factor but still works for a portrait or mild telephoto. On the M9 it is just full on creamy goodness with soft bokeh, bold color and plenty of sharpness. This lens has a reputation for being hard to focus on the M8 or M9 but I had NO issues on the M8. On my M9 it seemed a bit off but it was probably the lens itself that was out of spec as I had an old used version. If you find yourself wanting longer than 50 or 75, this lens is the winner in the 90mm Leica arena for current production lenses but if you want a lens that is just as beautiful at a better price find the last version of the 90 Elmarit used. Gorgeous! My review at the old site is HERE.
Price – $3995  – Available at B&H PHOTO and AMAZON
SAMPLE (M8.2)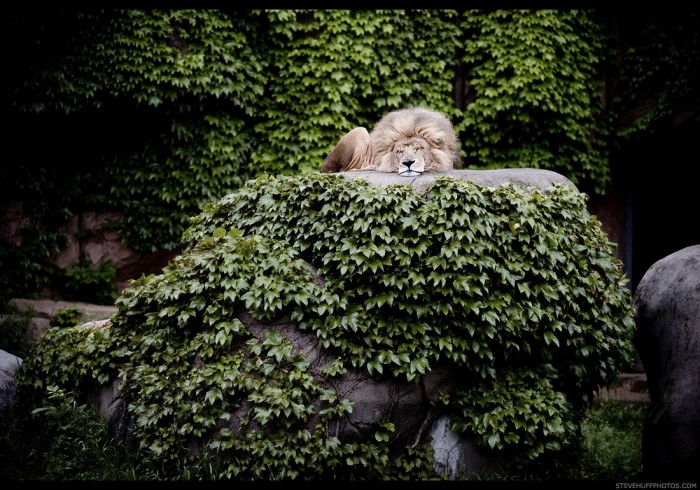 So there you have it. My favorite lenses out of the ones I have used. All of these lenses will deliver amazing results. Some MIA lenses sure, but this list is just a list of my recommendations for every day use. If you want FAST wide angles, look no further than the 21 and 24 Summilux lenses. If you want WIDE and SMALL, the new 21 Elmar is AWESOME!
Also I like the WATE, but in reality it is just too limiting and wide for what I do and much to large with the "frankenfinder". Others who use super wides should look in to it.
Some of you guys have asked me about a good 3-4 lens kit for an M9. Below are my recommendations on that, but buy what you think will be your best kit. I warn you though, it can get addicting… this Leica lens thing!
Money No Object Leica M9
24 Elmar
35 Summiluxc ASPH II
50 Noctilux 0.95
50 Summilux ASPH
90 Summicron APO ASPH
Big Budget Leica M9
28 Summicron ASPH
50 Summilux ASPH
90 Summicron ASPH
Medium Budget Leica M9
35 Summicron ASPH
50 Summicron
75 Summarit
Low Budget Leica M9
35 Summicron ASPH or 35 Summarit or 50 Summicron – Any of these would make a great one lens kit.
As for me, I have been through quite a few lenses with my M9. The cool thing is that I get to try so many lenses. But this is also like a curse as I want them ALL! Right now my kit consists of the M9 and just a 35 cron and a 50 cron and  50 0.95.  I will update this page from time to time as new lenses come and go. The last time this page was updated was on March 20th 2012.