I have had a Nikon D3s here for two or three days and have only been able to shoot a few samples so far but let me tell you…this thing can see in the freaking dark! It is amazing. With barely ANY light available it will Auto Focus FAST (and I mean FAST) and I am using an old el-cheap-o 50 1.8 lens. Coming from a manual focus Leica M9, this thing feels like a ferrari in use. Here are a couple of high ISO samples.
I took a drive this morning in pitch blackness. I had the D3s set to 12,800 ISO and the lens at 1.8. I saw a bit of light on this building and snapped. Wow. SO crisp, SO sharp and so NOISE FREE!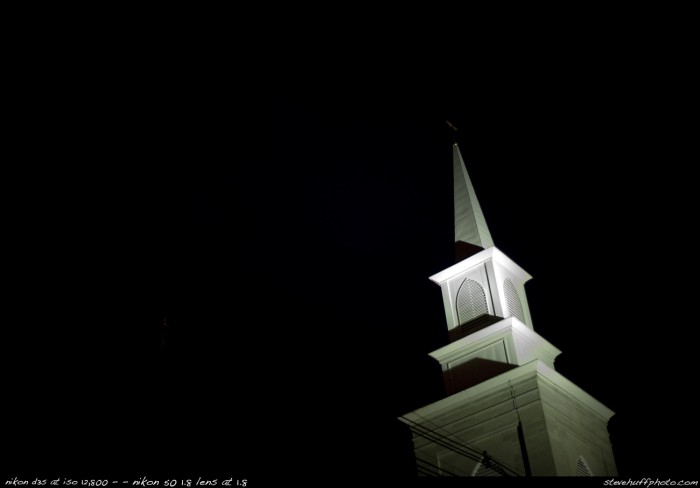 Last night just for fun I told my son to turn off all the lights and sit down with his laptop open. The ONLY light in my entire house was from this laptop on his lap (that you do not see in the image). Again, ISO 12,800 and the 50 1.8 at 1.8 and BINGO. AF locks on and the image is in the bag. This camera sucks in the light and I can only imagine what it would be like with a nice lens on it.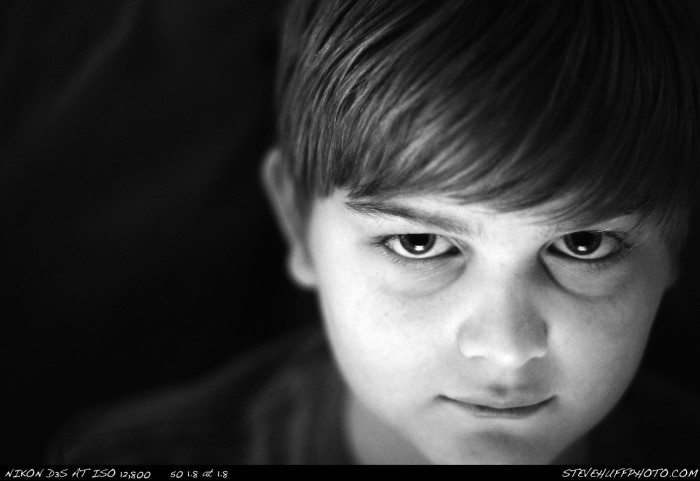 I would guess that the D3s would make for a lovely wedding, sports or wildlife camera. Just from the two or three days I have had it I can say that it is the most capable camera I have ever laid my hands on. The only problem for ME is the size. Its HUGE and HEAVY as hell though I do think the D3s with 50 1.8 is about the same weight as my M9 and 50 Noctilux. I'll have to weigh them and see 🙂 The D3s is available for pre-order at B&H Photo now for a cool $5199.95.
I hope to have a full review of the D3s soon but I also have a Nikon D300s, Canon 7D, Leica X1 and a Leica 75 Summicron here to review as well. Fun, fun fun!