I've marveled as I've watched Steve's dynamic new site grow in popularity and importance over the past several months. He brings with him a photographer-based perspective on reviewing gear that is candid, refreshing and enthusiastic.
So, after reading Steve's glowing reviews of the old and new Leica Noctilux (Leica glow perhaps), I approached him with some of that same enthusiasm and asked if I could write a guest column featuring another special (but discontinued) Leica lens – the 75mm summilux.
My background? Nothing special, as I'm just your average lens hound who has bought and sold way too much gear over the past 10 years in an attempt to find and use those lenses that provide a little extra mojo. (The list of past loves in camera gear alone is embarrassingly long 10D, 20D, 1DS, 5D, D3, D300, Phase AFD III, DMR, M8, M8.2 and now M9).


Gimme Some Of That Mojo
How do you quantify mojo? Beats me. But I do know how to qualify mojo. It's the image quality you see that makes certain images jump out at you no matter how often you view them on screen or in print. Highly subjective … yes. But, certain lenses do carry a reputation for a reason.
Let's get on with it, then. If you shoot with Leica M lenses and you like to shoot at fast apertures, crave smooth bokeh and are considering a telephoto lens, take a close look at the 75mm summilux, which was manufactured in Canada and Germany between 1980 and 2007. Why? There are three important reasons.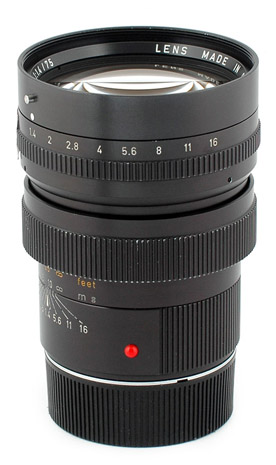 Good Things Come In Threes (And At F1.4)
First, lineage. Dr. Walter Mandler, Leica's legendary lens designer responsible for the design of the Noctilux, based his design of the 75mm summilux on his design of the Noctilux. If that bit of DNA doesn't impress you, then maybe this will. In an early 1980's interview with Tom Abrahamsson, Dr. Mandler felt that the 75 summilux was the favorite of his designs based on its balance between performance and size.
Second, old school, pre-aspherical perfection. It's amazing how good Leica's latest lens designs are in providing sharp, wide-open performance. In the digital era, sharpness is the mantra, as digital shooters like to blow up their images at 100% and evaluate their results. This emphasis on sharpness, however, is sometimes achieved at the expense of harsher backgrounds and more abrupt transitions in and out of focus.
The 75mm summilux is certainly not as sharp wide-open as Leica's newest line-up of aspherical low-light superstars, but the lens should be prized for providing a brilliant combination of softness, sharpness, light gathering and color rendition. If you like to shoot with fast lenses, the 75mm summilux is a fine-art dream. Wide-open, it provides just the right amount of softness and shallow depth of field for portraits and painterly landscapes. Stop the lens down a few notches, and it'll perform at a level that is close to the newer aspherical designs.
For shallow depth of field lovers like me (I'm sooo shallow), here's a golden nugget, a 75mm summilux produces shallower depth of field at f1.4 than a noctilux provides at f1. With a 75mm summilux, you get an in-focus zone that includes 2.6" in front of your focal point and 2.76" in back of it at 10'. With the noctilux at 10' and f1, you get an in-focus zone that begins 4.2" in front of your focal point and concludes 4.44" in back of that point. On the cropped sensor of the M8 or M8.2, the zone is even shallower: 75/1.4 at 10' means an in-focus zone of 2.04" in front of and behind your focal point; with a 50/1 at 10' you get an in-focus zone of 3.24" in front of and 3.36" behind your focal point.
Third, the 75mm summilux rocks on the recently introduced Leica M9 revealing all of the M9's full-frame goodness. While I very much enjoyed using the 75mm summilux on the M8 and M8.2, I often felt like Goldilocks of Three Bears fame because the lens ended up being too long. On the M9, however, it feels just right as a walk around compliment to a 35mm summilux, pulling in and isolating subjects from the background.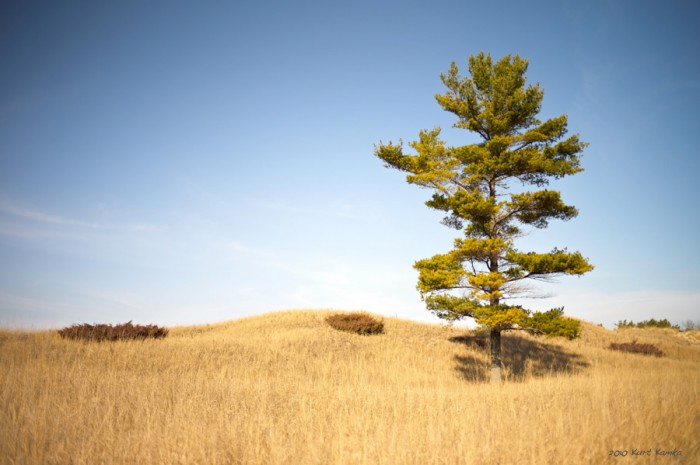 But Can I Focus The Damn Thing?
One of the most fundamental questions a photographer must ask himself when he decides to shoot with any fast lens is: How well can I focus this lens? I'm happy to state that if due to nothing more than physics, the 75mm summilux is easier to focus on the M9 than it was on the M8 or M8.2 (that's because of the increased depth of field in moving from a cropped to full-frame camera that I mentioned above).
If you decide to acquire a 75mm summilux, don't be afraid to do all that you can to make that focusing experience as positive as possible. That might include purchasing a Leica magnifier as it can provide you with additional viewfinder magnification to ensure that your focal point is exactly where you think it is.
It also might mean making certain that your lens is within calibrated tolerances … remember you are working with a narrow in-focus zone when shooting at fast apertures. Leica and other third party Leica repair resources can help you make certain your lens is calibrated with your camera.
Finally, practice, practice, practice. With rangefinder shooting, it can take time to perfect your ability to shoot within narrow in-focus zones. Don't give up, as the reward can be stunning. Especially if you have a jones for buttery-smooth shallow depth of field images.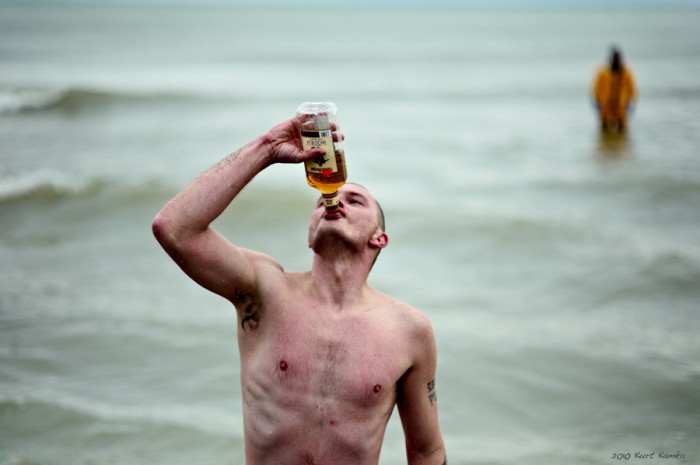 PROS:
• It's still the fastest Leica telephoto lens available at f1.4.
• Wonderful combination of shallow depth of field, wide-open softness and color make it an impressive portrait and fine art landscape lens.
• Based on the design of the f1.0 Noctilux.
• Dr. Walter Mandler's favorite lens design.
• Easier to focus on the M9.
• Excellent sharpness stopped down.
• Terrific second lens compliment to the 35mm focal length.
• Still cheaper than a $5000 Noctilux. Most likely a Leica lens that will continue to rise in value even if a new version is introduced down the road.
CONS:
• Not an aspherical lens … meaning it's not as sharp wide-open as Leica's latest summilux lenses.
• Size. It's a big lens. If you are used to shooting with the 35 summicron, it'll seem huge. If you are used to shooting with a large DSLR zoom lens, it'll seem small.
• Ability to focus the lens, although it is easier on the M9, can be difficult for some (if so, try a magnifier, determine if the lens is calibrated correctly and practice).
• Availability. The lens is getting harder to find with introduction of the M9. Leica has provided no indication, as of yet, whether or not they will introduce an updated version of the lens.
• Price. Although it can be found used anywhere from $2500-$3500 depending on the age, condition and whether the lens was manufactured in Canada or Germany, the price may continue to rise with the introduction and popularity of the M9.

NOTE FROM STEVE: I want to thank Kurt for writing this article! Not only did it give me a breather, it provided me and all of you with the opportunity to read about yet another one of Leicas great lenses. A lens I have never even held in my hands but always have been intrigued by. I already knew it was a special lens, and even though I have been eyeballing one for years I never pulled the trigger. Maybe one day I will but it's great to look at samples like these. Wow. M9 and 75 Lux, another super combo. You can see more of Kurt's work by visiting his blog at phototelling.com.
Here are a couple more of his Leica M9 and 75 Summilux Photos which Kurt tells me were all shot wide open at 1.4 or F2. Enjoy!