The Novoflex M to m4/3 adapter just arrived! Yep, I shelled out $240 (damn, that seems crazy) for this Novoflex adapter that will allow me to use my Leica M lenses on the Olympus E-P2. I used to own the Voigtlander adapter when I had an E-P1, but this time I decided to go for it and buy the Novoflex. If you read this site then you know that I believe Leica makes the best lenses in the world for 35mm photography. Period. When these little m4/3 cameras came out, one of the coolest features was the fact that you could buy adapters for almost ANY lens mount and use those lenses on your m4/3 camera!
Now, the reality of this is that the m4/3 sensors are not really quite up to the level of some of these lenses, especially the Leica glass. Sure, you can get some of that Leica look but on a m4/3 camera a 35mm F2 becomes a 70mm F2. If you want a fast 35mm equivalent then you need to find an 18. Sadly, a fast 18 is no where to be found. So while it may not be the best solution it sure can be fun. In any case, I wanted to test Leica glass on the E-P2 now that I have an EVF with high enough resolution to focus accurately without having to blow up my LCD to the 7X view. So yep, I ordered the Novoflex from B&H photo.
It arrived and my 1st impression was "Holy cow! This thing is light" – It feels lighter than the Voigtlander adapter. Hmmm. I attached it to the little E-P2 and it slid on with a sold twist and click. I attached some lenses and grabbed some shots of them mounted on the camera to show you what they look like. One thing is for sure…the camera feels AWESOME with an M lens attached! It's solid and actually pretty M like! But what about performance? I'll have some image results soon.
For today, here are some images for you so you can get an idea of how it all comes together! The E-P2 is now looking pretty sweet!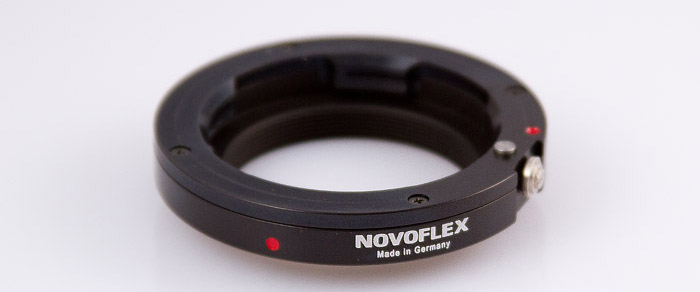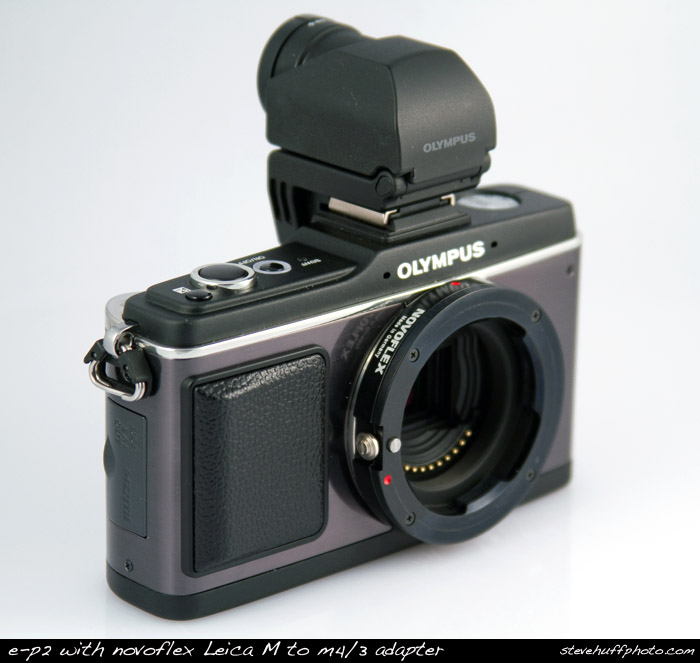 The little 35 Summarit with its hood attached on the E-P2. This would be like shooting a 70mm F2.5 lens with a minimum focus distance of 0.9m.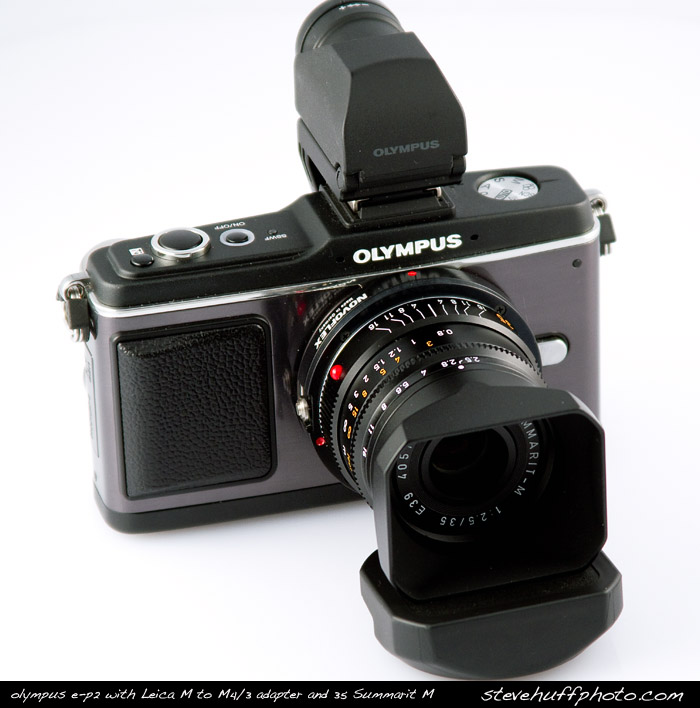 The 50 Summicron will give you the equivalent of a 100mm F2 lens. Not too shabby huh?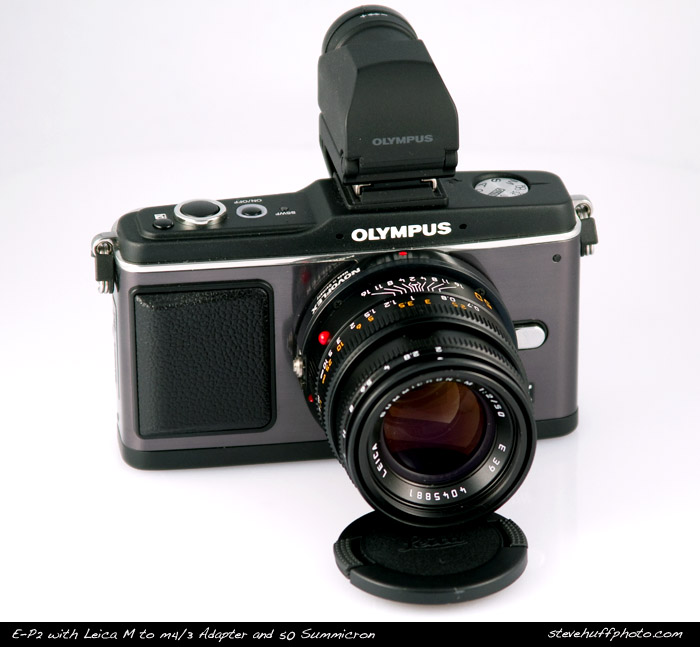 The 90 Elmarit looks like a monster on the E-P2! With this lens you have a 180mm F2.8!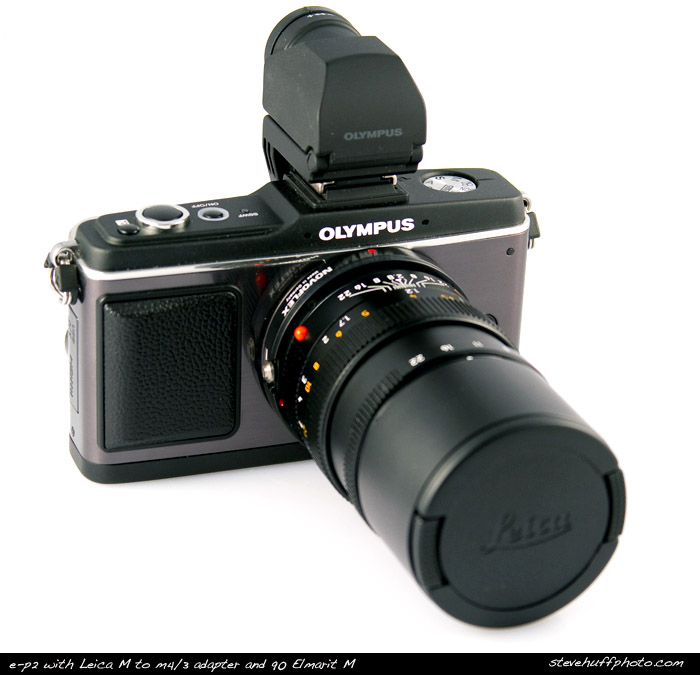 This adapter is pretty nice. Solid and light. You can buy the Novoflex at B&H Photo HERE or save $60 or so and buy the Voigtlander HERE. In all of my new Leica lens reviews I will be not only testing the lenses on the M9, but also on the E-P2 so be on the lookout for those! As I get some samples I will be sure to post them and also include some "crazy comparisons" with the M9. I say "crazy" because who compares a $1000 camera with a $7000 camera? Well, I do!
Here is one shot with the Zeiss 85 Sonnar F2 from today. I have to say that this lens did not do so well on the E-P2 overall. Lots of CA, and for some weird reason NOISE even at ISO 200 in 3/4 of the shots. Here is one that I liked that had no issues. I did some PP to it but mainly contrast, brightness and desaturation.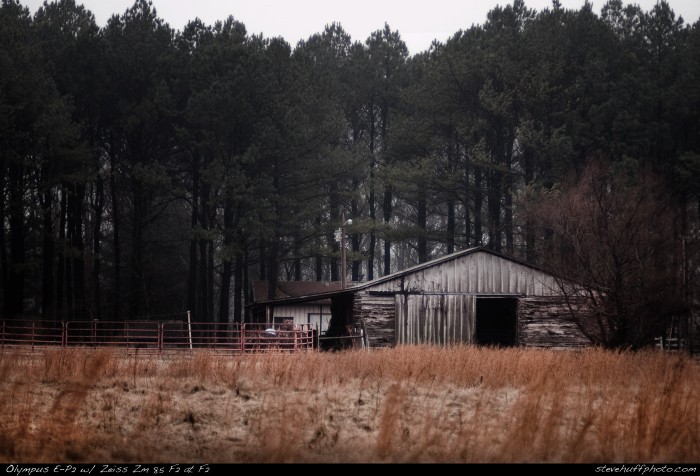 I will be doing much more with this adapter and will be posting my results as I go. Thanks for looking!
HELP SUPPORT THIS SITE TO KEEP IT GOING AND GROWING!
Remember, anytime you follow my links here and buy from B&H or AMAZON,
this helps to keep my site going. If it was not for these links, there would be no way to fund this site, so I thank you in advance if you visit these links. I thank you more if you make a purchase! I have nifty search bars at the upper right of each page so you easily search for something at either store!
If you enjoyed this article/review, feel free to leave a comment at the bottom of this page and also be sure to join me on twitteror facebook! Also, you can subscribe to my feed at my subscribe page HERE and read these posts in your browser or news reader!  Thanks so much for visiting my site!