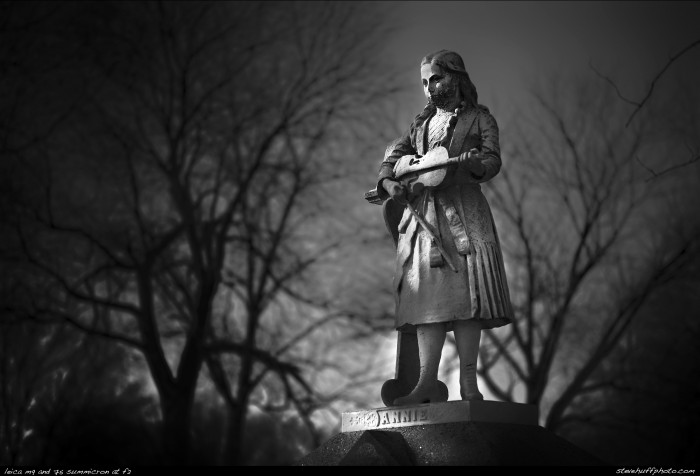 This past weekend while on my way to visit the old factories of St. Louis, MO I stopped in the very small town of Centralia, IL to visit Elmwood Cemetery. Why would I do this you ask? Well, I wanted to stop in so I could visit and photograph the grave of "Violin Annie". The cemetery is an old one and used to be called "Centralia Cemetery" but in the 20's was changed to Elmwood. I have heard stories of this cemetery for a few years and found out that it dates back to the 1860's. On my way in driving through the town I felt like I was heading back in time. The town is small and looks like it has not had any updates since the 1970's and it literally  takes 3 minutes to drive through. The town looked empty but maybe that was because it was a Sunday.
As I drove I saw an old Motel sign which was almost like a welcome sign upon entering the town and showed me a pretty nice image of what appeared to be a great place to stay, just six blocks ahead. As I drove past the sign something told me that the billboard has probably been there since the 60s or 70s. Then six blocks down I pulled into a Motel parking lot to check it out. Though it was not the one advertised on the billboard.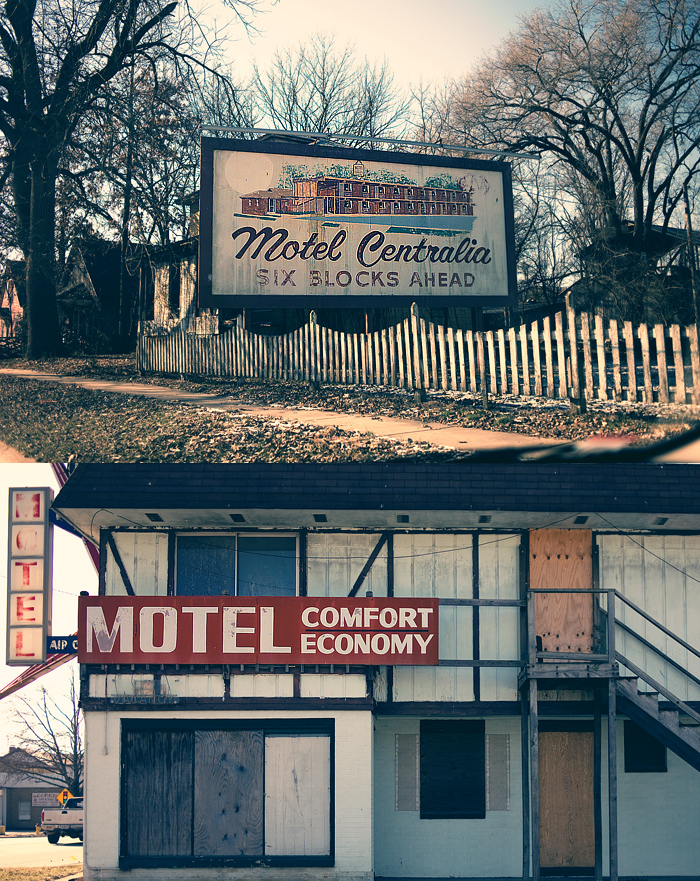 The\is motel has certainly seen better days and it appears that it has been closed down for quite some time. But I was not in this town to see an old motel but rather the grave of "Violin Annie". The cemetery has approximately 17,000 graves and I was looking for one. As I drove in I immediately spotted the tall monument with the little girl, "Harriet Annie" standing atop with her violin. I shot this image with my M9 and 35 Summarit at F2.5.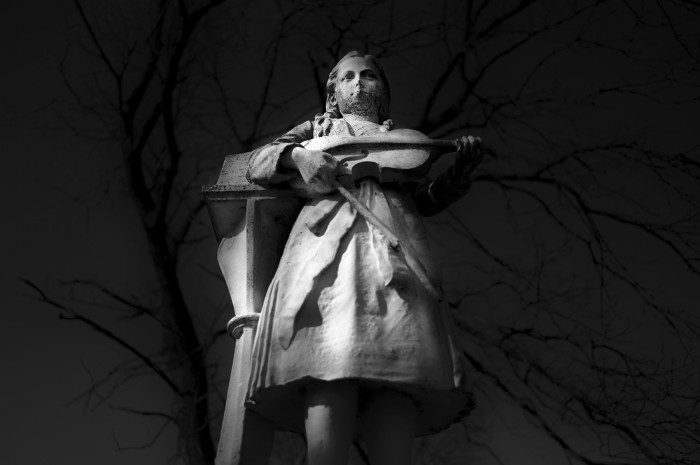 She died at the age of 11 of diphtheria and legend has it that if you enter the cemetery at night you can here the sounds of Annie playing her violin ever so softly. In life she loved her violin and played it for family and friends on a daily basis. She was so attached to her violin that after her death the family had this massive monument erected for her. This was my second visit to the cemetery to see the grave site and this time I was all alone. I snapped pictures, swapped lenses and even sat near the grave for 10 minutes. I never did hear the strings but I did feel at peace. It was quiet and oddly it felt sort of warm which was a shocker.
I ended up with 20 images and for the this one I wanted to get in close so I pulled out my 90 Elmarit and shot this at 2.8.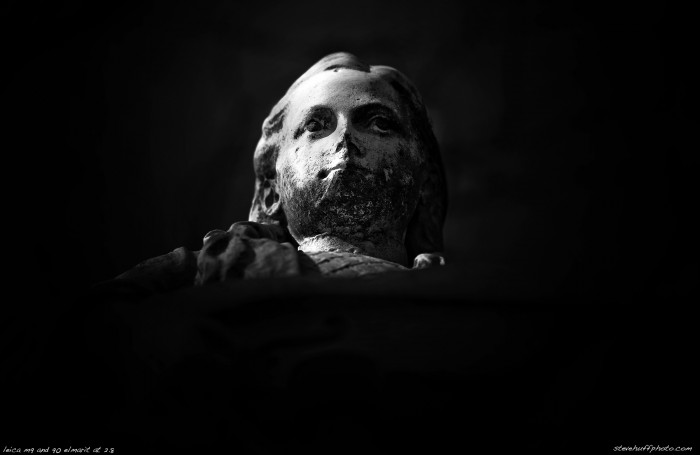 There are many legends about Annie, some even say that her father beat her to death with her violin but that is pure storytelling meant to spook the teens who enter this cemetery at night. One group of ghost hunters who visited this site claimed to have seen the statue glow while others have claimed to see green tears flowing from the eyes of Annie. Upon close inspection, I could see green moss or mold on her face and under her eyes. I have always been into ghost hunting and the paranormal mainly because of an otherworldly experience my family had on the night of my Fathers death. It was very intense, very real and ever since then I have had a curiosity about spirits, ghosts and the afterlife.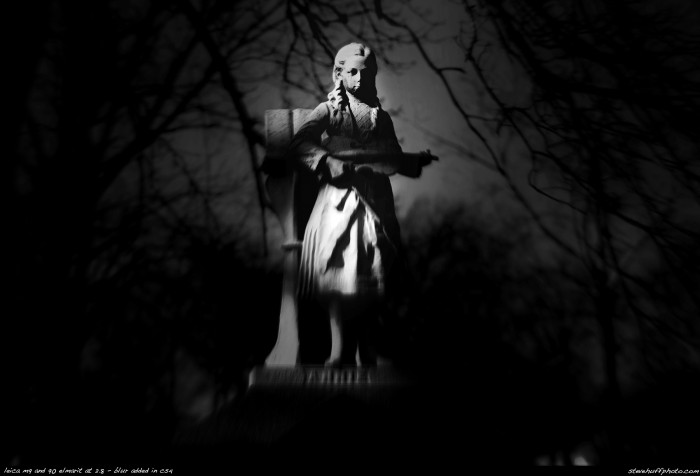 I find old cemeteries like this fascinating and love to photograph unique graves like the  one of "Violin Annie". I also like the adventure of finding these small towns where most of the cemeteries can be found. The story of Violin Annie can be found in a few books about haunted locations but I feel it was a story made up long ago by kids who probably dared each other to go inside the spooky cemetery at night. Makes for a nice slumber party story 🙂
I shot these images with the Leica M9 along with the 35 Summarit, 75 Summicron and 90 Elmarit.