It's about time for another travel article and who better to give it to us thank Ashwin Rao? This time he takes us on his "American Southwest" vacation, in words and images. Thanks Ashwin!
---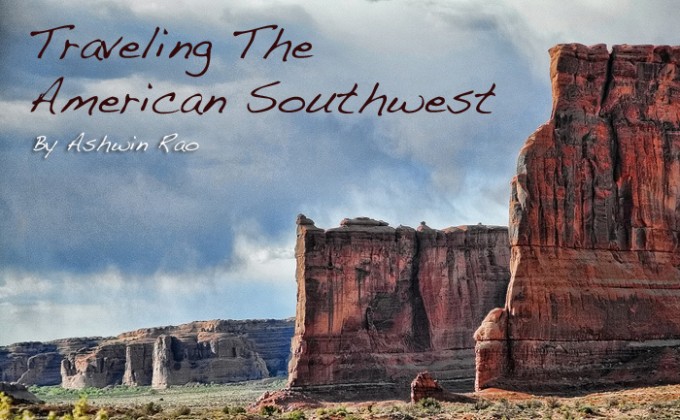 Traveling Through The Four Corners and American Southwest – Camera in Hand…
By Ashwin Rao
Hi again, fellow Steve Huffites! It's Ashwin, coming to you with another travel journal. Today, I bring you a setting a bit closer to my home, but seemingly a million miles away from everywhere else. The Four Corners is the intersection of 4 states: Utah, Colorado, New Mexico, and Arizona. I have had the good fortune to visit this magical area multiple times already, and I already have plans to explore it further in the months and years to come. I first spent 5 days traveling through northern Arizona on my own with my first serious SLR, the Canon 5D, in 2006. It was there that I felt first swept away by the inspiring beauty of this land, which as cliché as it may sound, is lost in time…I have since been back several times, primarily to New Mexico and Navajo country but also through a large part of Southern Utah and Colorado. The area is beautiful, but also impoverished, and the culture that remains is often eroded by poverty, rampant alcoholism, and disease. So in some ways, I was happy to travel to the land of the proud Navaho, if only to contribute to their economy through my tourism.
Regardless, I wanted to bring you pictures of the region and encourage you to visit this magical place. It is rich in tradition, and brings you a slice of Americana that you'd never find anywhere else. I will bring you pictures that I have taken with my Leicas as well as other cameras, such as the Canon 5D. It really doesn't matter what camera you bring. The beauty here is so vast, so inescapable, that even a point and shoot can easily be used to make wonderful captures. So without further adieu….. The Four Corners and American Southwest.
Beginning the Journey
There are many places where you can start your journey into this beautiful place, situated upon the Great Colorado Plateau in the heart of America's Southwest. I have started travels into the region from Albuquerque, NM, Phoenix, AZ, and Salt Lake City, UT on different occasions. There is no immediate access, as whichever port of entry you chose, there will be several hours of travel to get to the heart of this country. For all of this travel, you will be duly rewarded with images that will last a lifetime! So buckle up, and let me take you for a ride.
Utah
Utah is typically known for its numerous national parks, and I have had the good chance to see many of these places. On my travels through the south of Utah, I have been able to see Bryce Canyon, Canyonlands and Arches National Park, and so many sites in between. Here is the heart of the Colorado Uplift Zone, which used to be the bed of giant sea that is slowly being elevated by time and the collision of tectonic plates. Let me break my travels there by site visited, though truth be told, there's as much to see between the national parks as within them.
Bryce Canyon
All that I can say is that Bryce is epic. It is the one place in the entire region that you must see. Time, wind, and the elements have carves a sea of majestic spires in the hillside of this Southern Utah monument, which I consider to be the most beautiful natural spectacle that I have ever seen. While there, remember to wake up early and watch the sunrise light up the Canyon. All that I can say is: Heaven On Earth.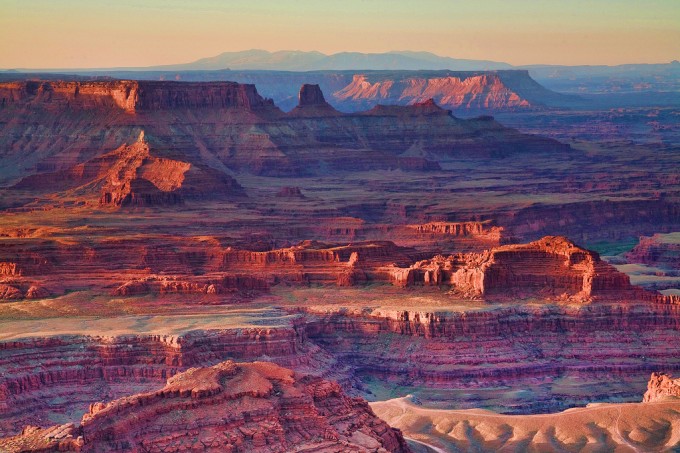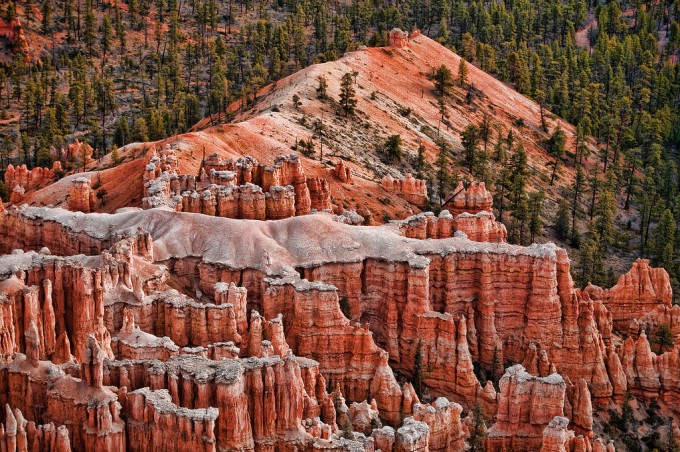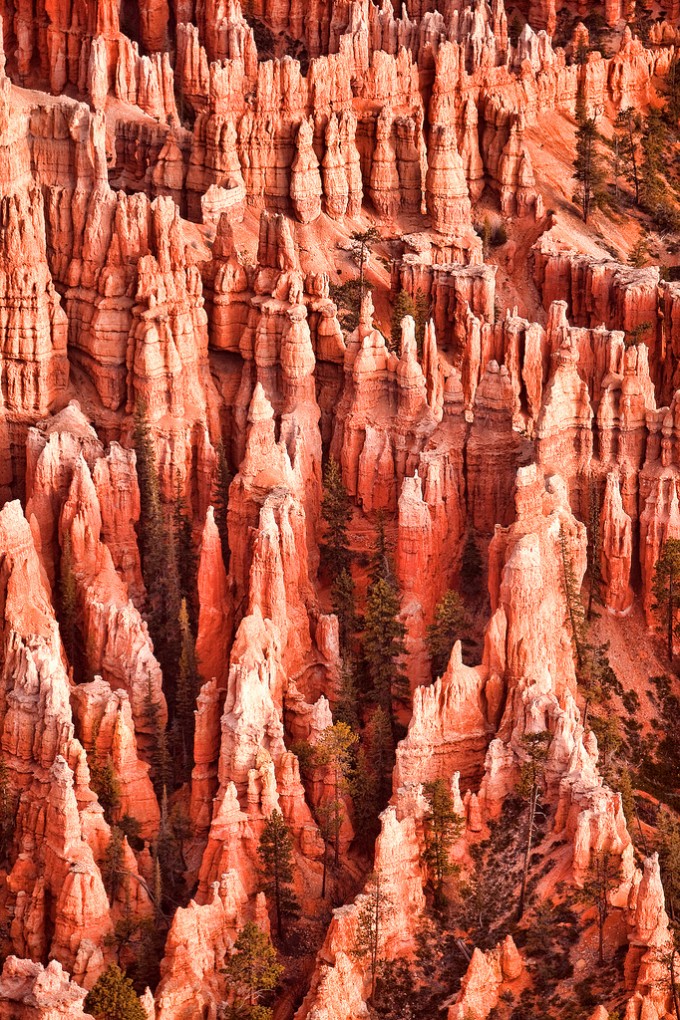 Arches National Park
Arches National Park is one of the most famous of all of America's national park, famous for the delicate stone arches for which it takes its name. It was here that Edward Abbey, the famous conservationist, gained an appreciation for the majesty of this land and its delicate balance and preservation. Arches serves as a wonderful introduction to the region, and it is close to the uber-cool city of Moab (land of many mountain bikes) as well as Canyonlands National Park. Here are some images taken from the region:
Canon 5D- Delicate arch, taken with a 400 mm f/5.6 with 1.4x and 2x extenders attached. Seriously this image was taken from ½ mile (over 1 KM) away….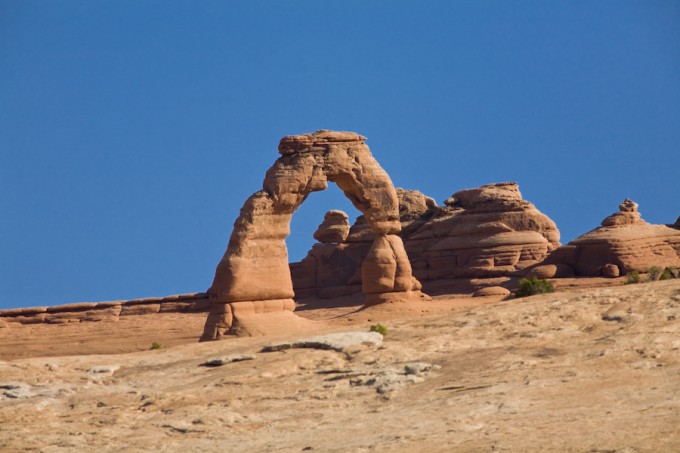 Canon 5D- Double Arch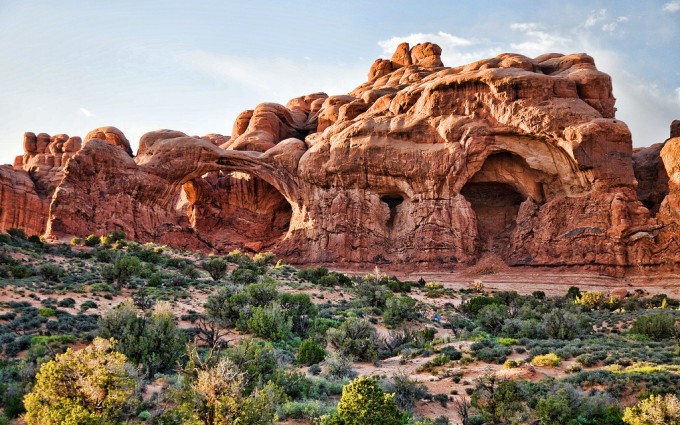 Canon 5D- Sheets of Walls at Arches NP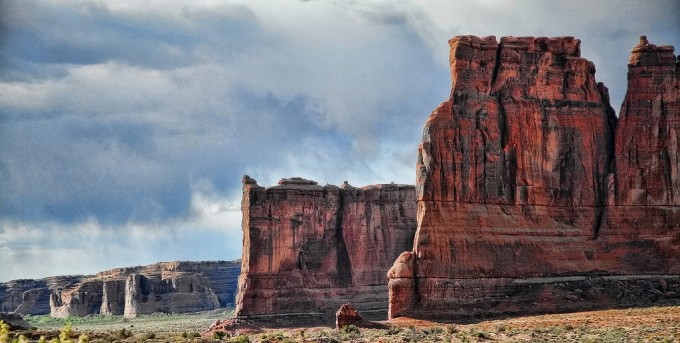 Canon 5D- Sunset at Arches and Balancing Rock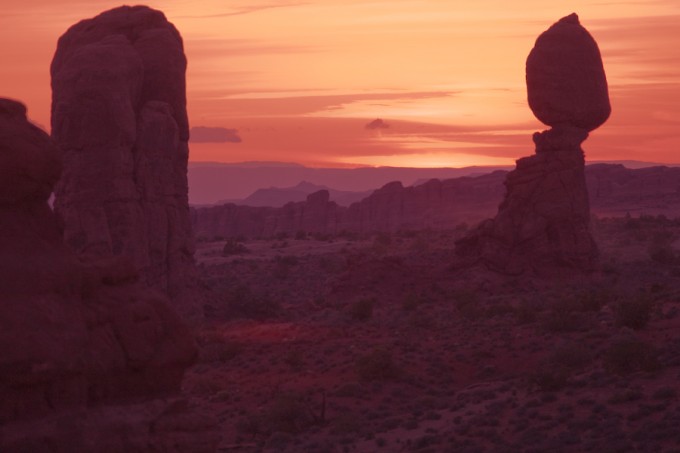 Canyon lands National Park
This AMAZING national park is often forgotten as it sits aside its more famous neighbor, Arches National Park. Canyonlands is known for its famous viewpoint at Mesa Arch. At sunrise, this arch glows bright read, casting a daunting spectacle upon the scene beyond. While at Canyonlands, I camped literally at a site on the edge of a Canyon, while eagles nested in a dead tree above me. At night, it is so dark here that you can see the arms of the Milky Way spread above you. If you are into Astrophotography, this may be THE place for ya! To be honest, Canyonlands is probably my favorite of all national parks in the region. It is so vast, so overpowering, that it is hard to escape the beauty of the region here. I just felt like taking deep breaths of clean air, keep my eyes open, and take everything in.
Canon 5D- Canonlands Viewpoint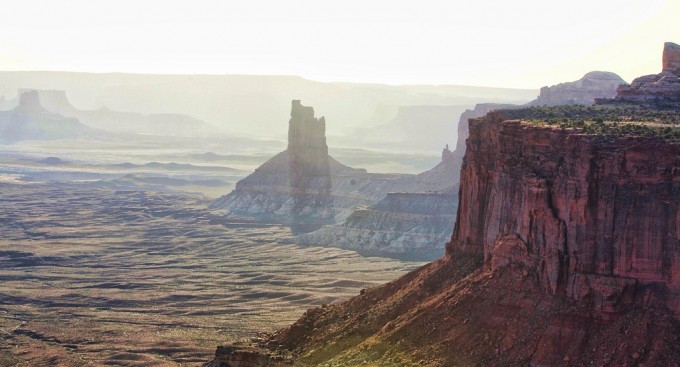 Canon 5D- Mesa Arch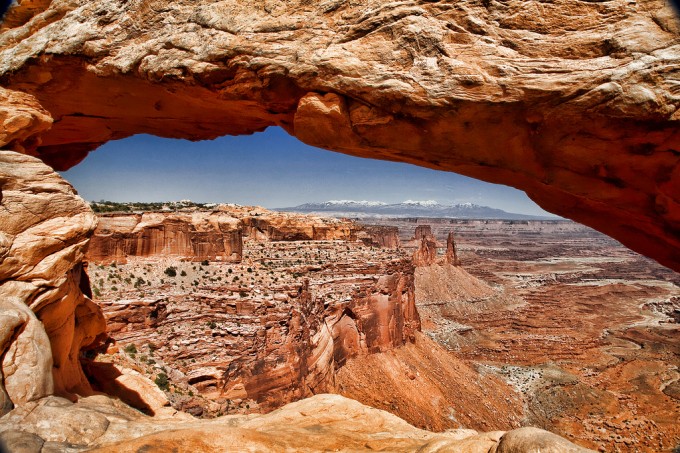 Canon 5D- Indian Ruins in Canyonlands National Park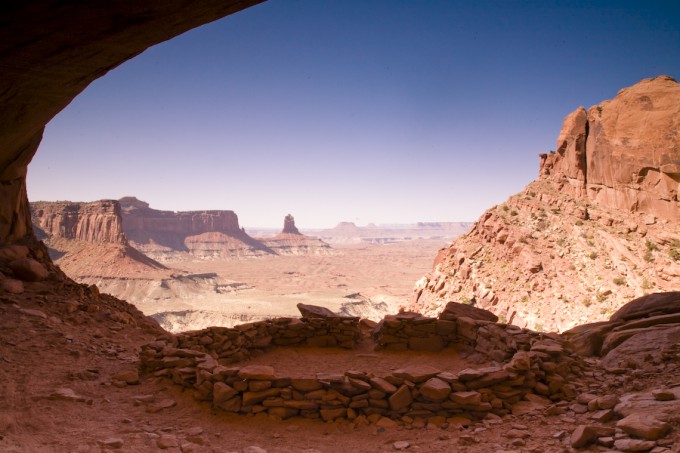 Canon 5D- Sunset on The Canyonlands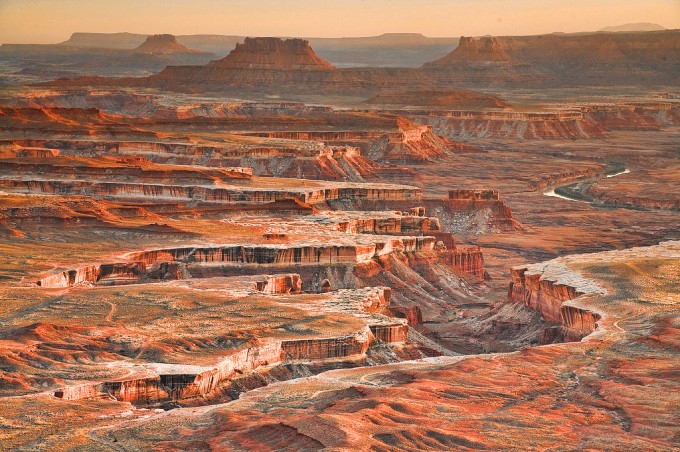 Dead Horse State Park
This is one of those surprising detours that came upon our exit from Canyonlands National park. This beautiful vista is another ideal place to watch a sunrise. While there, my friend and I ran into this older gentleman shooting a large format Horseman Camera. He said that he came here once a month, just to shoot and remember what a joy it was to be alive. I agree: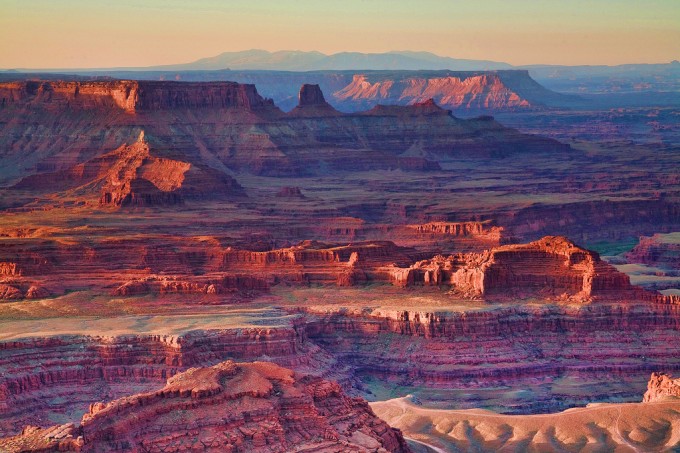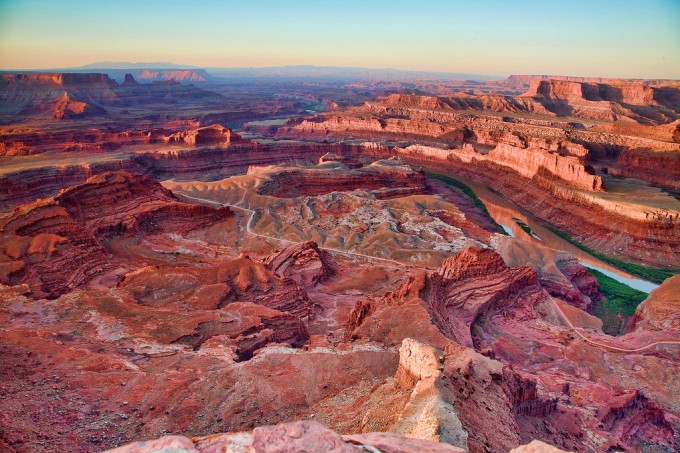 On the Road Between National Parks
On the road, you will see many sites that you wish you could stop for. After a while, things seem to blur, but as I was traveling with a friend with equal photographic passion to match mine, We got to stop a lot ; ). Here are just a few images taken along the way:
Layers of Colors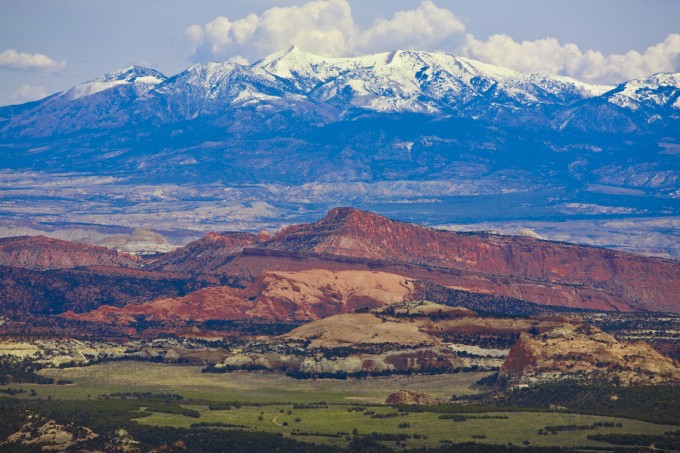 Canon 5D: Gnarled Tree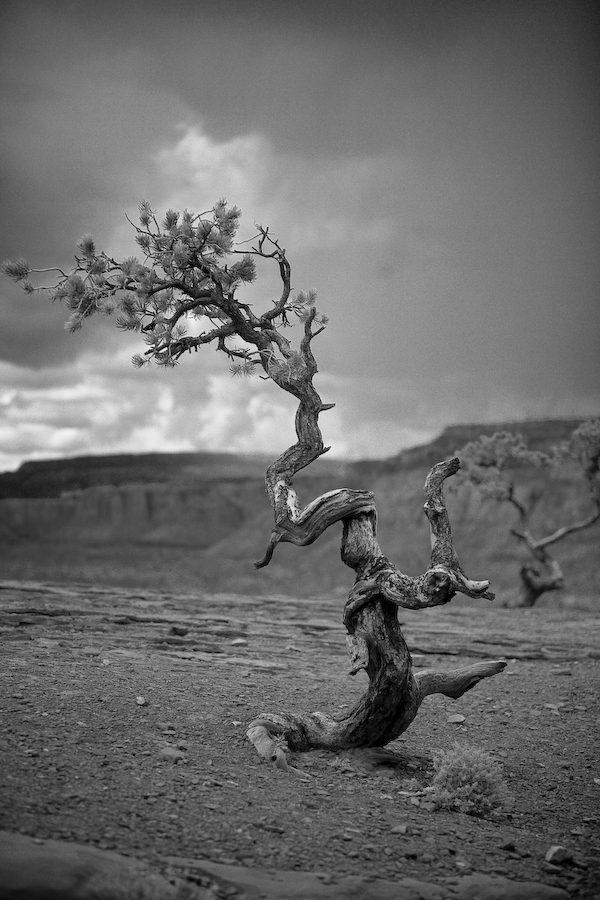 Canon 5D – Going to Dust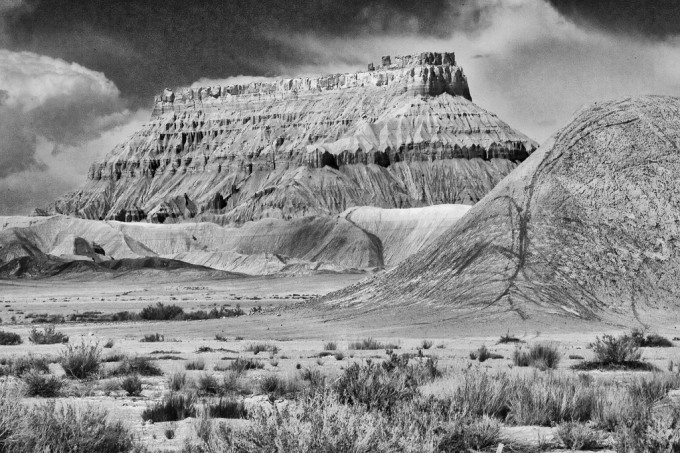 New Mexico & Far Eastern Arizona – A Journey with the Leica M8
New Mexico is a quiet land of sleeping ghosts, a place where you can palpably feel the Wild West. I swear, I could hear Clint Eastwood's footsteps in the distance, but that's how New Mexico is…a land of subtle grandeur and timeless aging.
I have been to New Mexico now twice, the last time with the Leica M8, some CV and Leica glass, and a week-end to capture life there. Along the way, we visited many sites, including Sky City (America's longest continuously-inhabited dwelling) and Canyon De Chelly. For those of you who like shooting ruins, both new and old, New Mexico is the place for you. I am lucky to have close friends in the region, and plan to visit again, to see the many sites that I have missed in times past. Here are a few places that I didn't miss
Leica M8 and Summilux 35 mm asph- Canyon De Chelly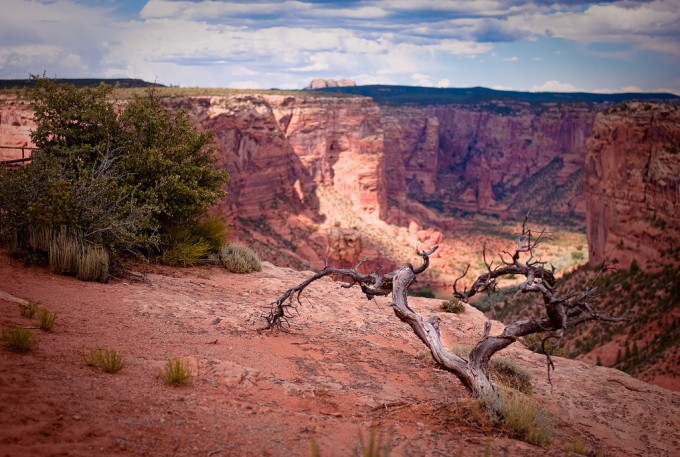 Leica M8- Ruins of Whitehouse Rock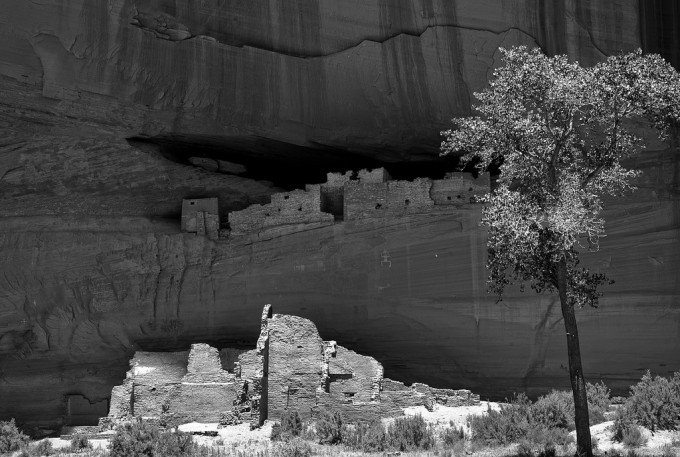 Leica M8- High above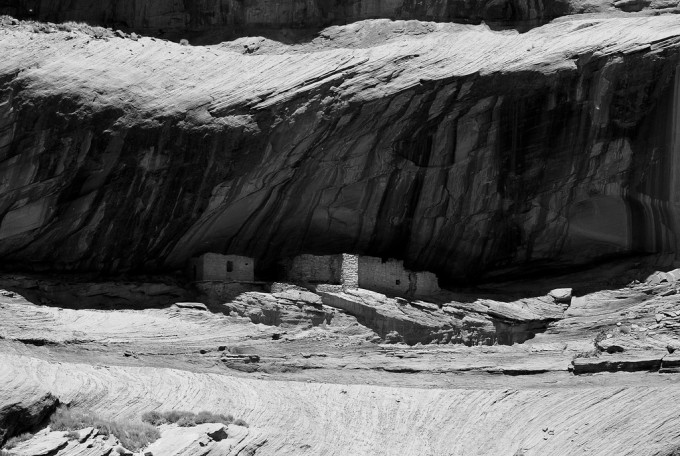 Leica M8- Canon de Chelly from Above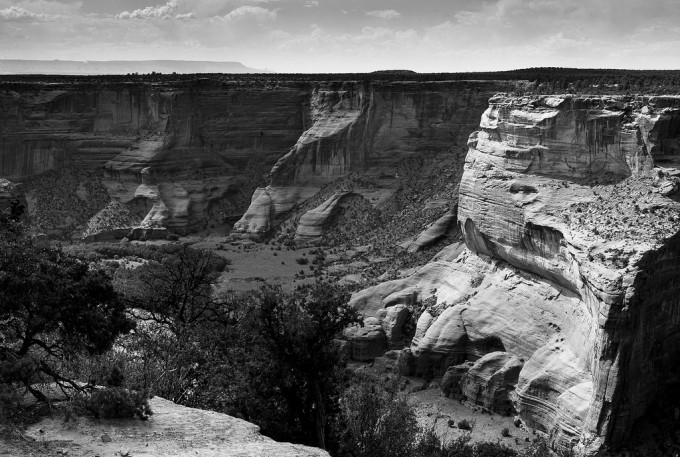 Leica M8- Friends Resting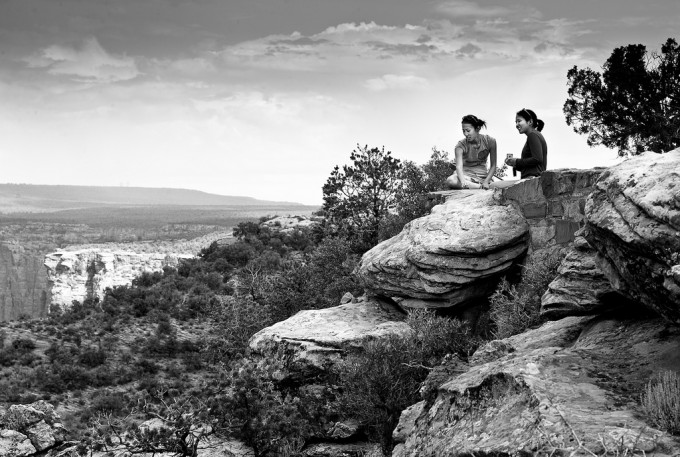 Leica M8- Dramatic New Mexico Clouds / Abandoned Settlement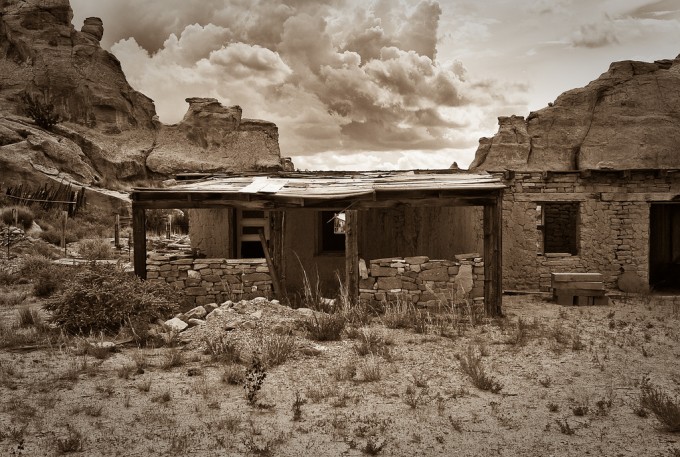 Leica M8: Sky City Ruins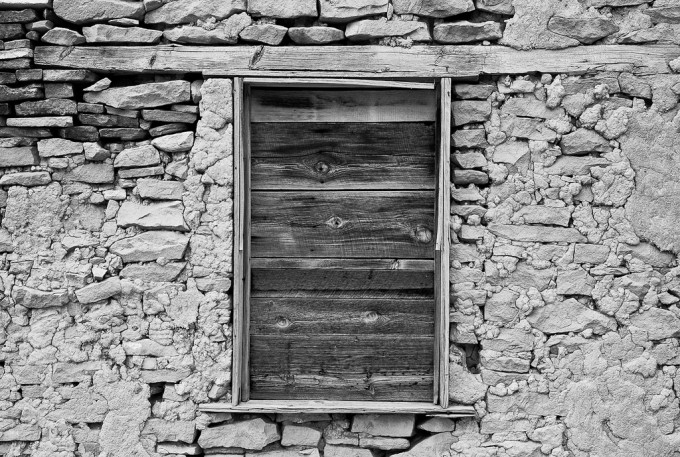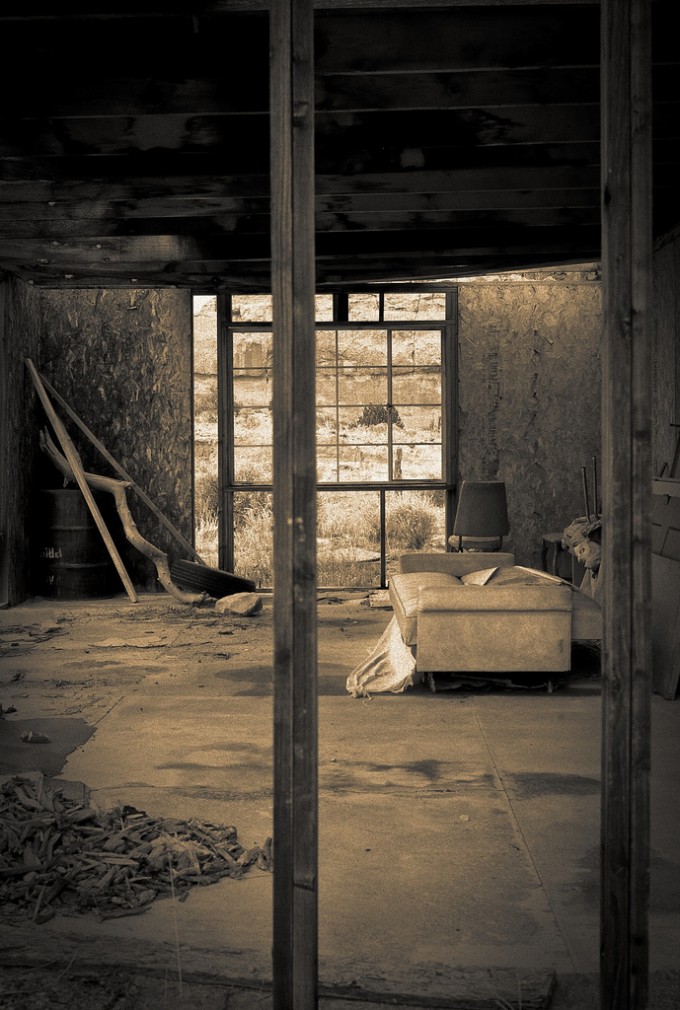 Leica M8 – Dog on "leash"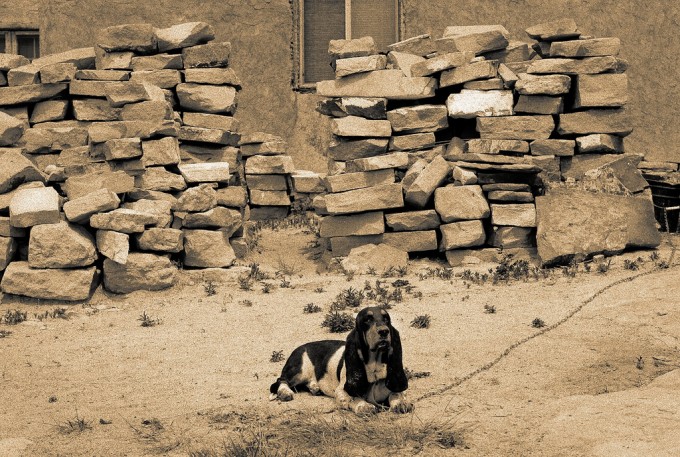 Leica M8 – Needle of Rock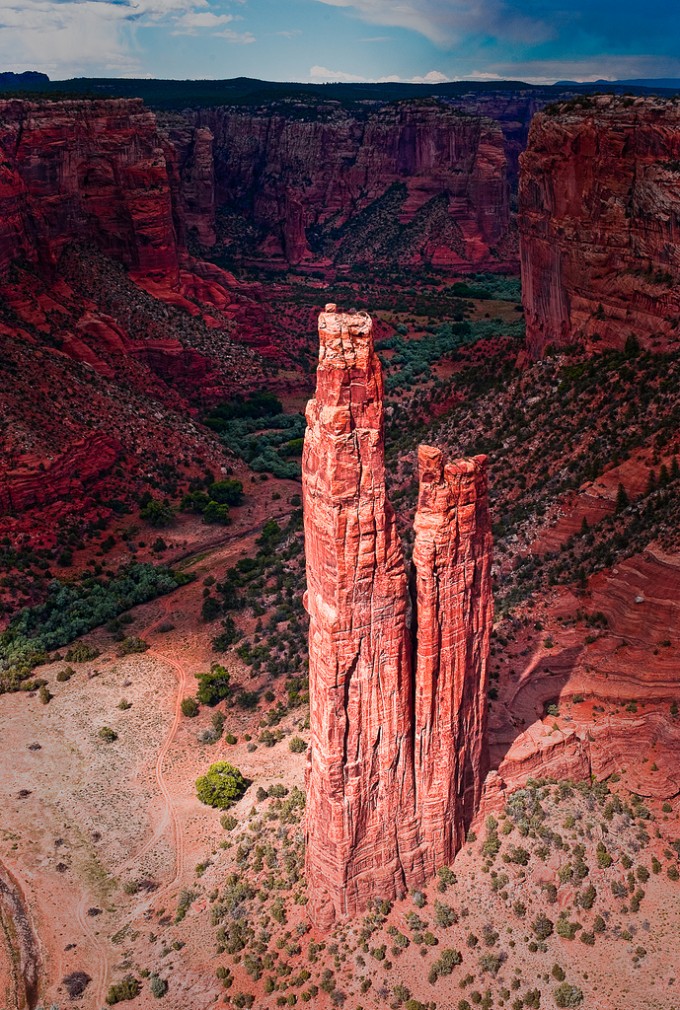 Arizona:
So Much to see, so much to do in Arizona, but inevitably, when you think Arizona, you think "GRAND CANYON"….the Grand Canyon National Park consists of 2 rims, to the south and to the north, and is a place of the grandest majesty present on this planet. This is the landscape photographer's dream. I came here and last shot the Grand Canyon when I was first getting interested in photography, so some of the images presented to you are my earliest work in my current push…so excuse the oversaturated colors and hyped up contrast. I have always made a point to shoot and process how I feel as I see these images, and here, in the teeth of the Grand Canyon, I wanted to convey the scope and splendor of the place. The easiest access point to the Grand Canyon is probably via Phoenix, followed by a several hour drive north. It's a pleasant and beautiful drive, and you can stop by the volcanic fields near Flagstaff, divert to Meteor Crater, and other natural beauties on your way there. Make sure to bring warm cloths and some hand protection, as sunrise and sunset can get quite cold.
Canon 5D- Sunrise in the Grand Canyon, North Rim: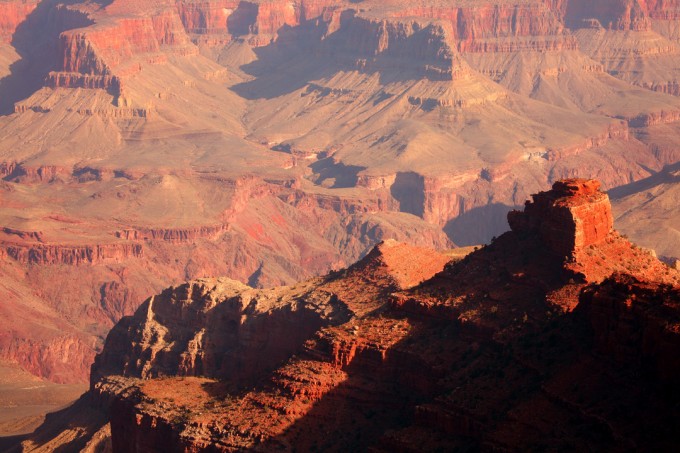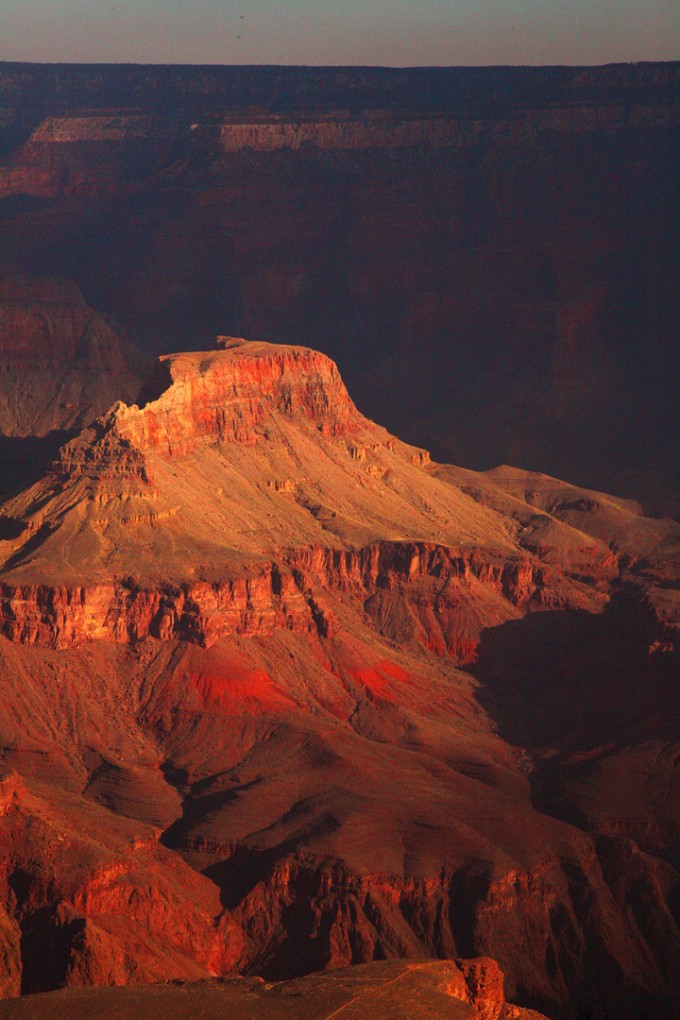 Canon 5D- Horseshoe Bend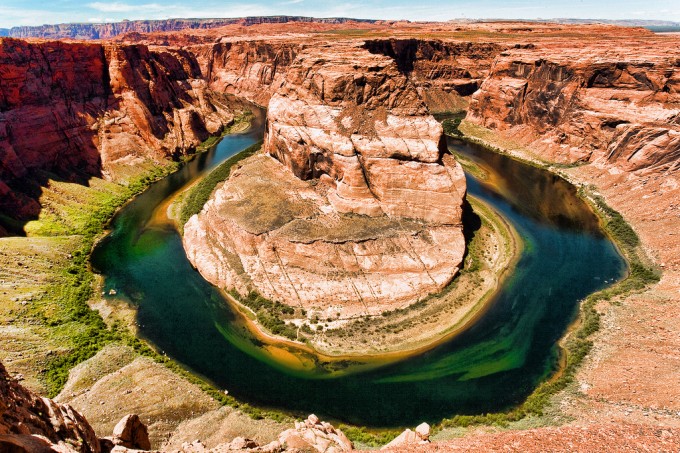 Canon 5D- Me at Meteor Crater, in the Heart of Navajo Country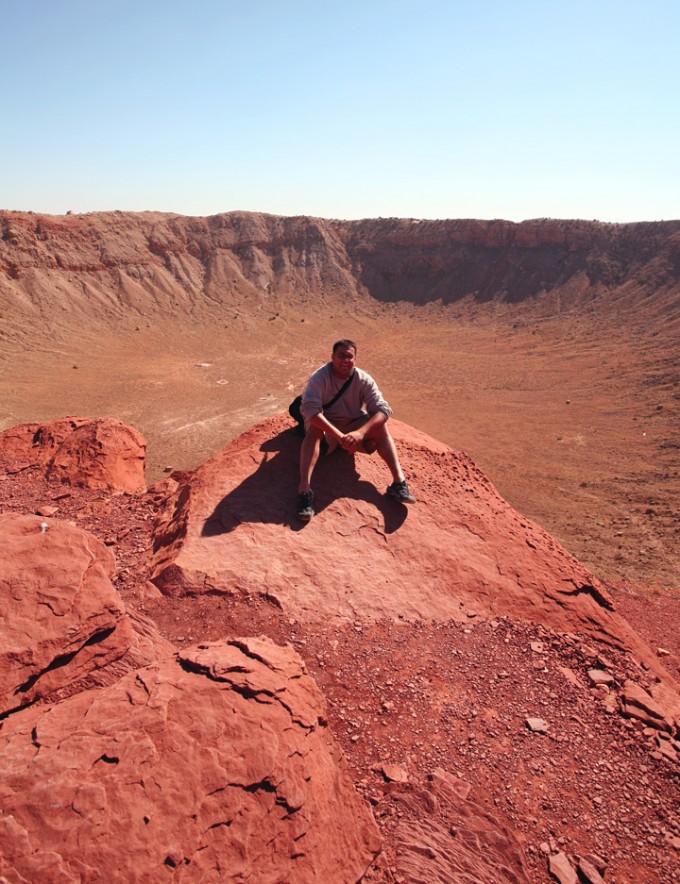 Colorado:
During my time in the Four Corners, my time in Colorado was limited. For me, it was maily a pass through from Southern Utah back to New Mexico on the return arm of our trip. However, Colorado should not be discounted as a stop worthy of time spent. Durango is a charming town, and much of the region is taken up by the San Juan Mountain Range, with its old mining towns and snowcapped peaks.
Canon 5D – Storm clouds Gather In the midst- San Juan Mountains
Hopefully, I haven't bored you with these images. My photography tends to be centered about the busy streets of our cities and my hometown. However, traveling to the Southwest offers a different photographic experience, and I hope that I have nudged you closer to a trip to this wonderful area. Thanks for taking this trip with me!
I am always traveling. You can view some of my travel sets HERE.
My blog is HERE!
[ad#Adsense Blog Sq Embed Image]