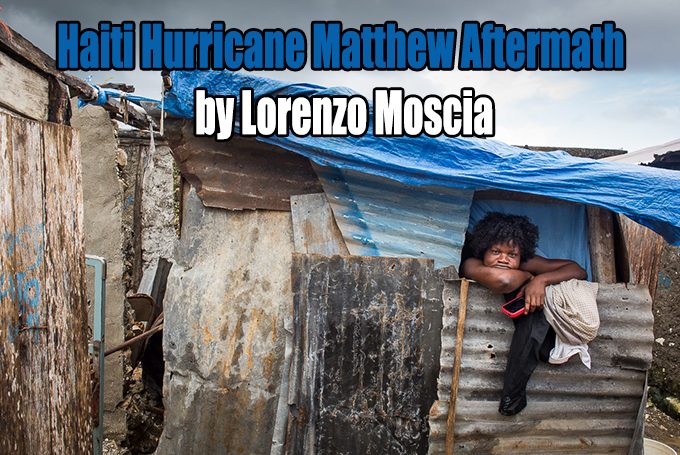 Haiti Hurricane Matthew Aftermath
by Lorenzo Moscia – See his website HERE
It was ten years since my last work in Haiti. In 2004/5/6. In July 2004 I was embedded with Chilean soldiers that joined the United Nations operation named Minustah (United Nations Stabilization Mission in Haiti) right after the country fell down in deep social crises and a sort of civil war. Back then my task of the Chilean Defense Minister (Michelle Bachelet, now at her second term as President of Chile) it was to spend time with soldiers, patrolling Cap Haitien and Port au Prince.
link to that period photos here: http://lorenzomoscia.com/haiti-lost-country/
Back than I was using a Contax G2 with 28,46 and 90, and a nikon d100 with a 20 and a 70-200. Strange stuff to carry I would say 10 years afer! I was in that period of transition from film to digital. I had in mind Bruce Gilden s book Haiti and the documentary "The Agronomist" by Johnatan Demme.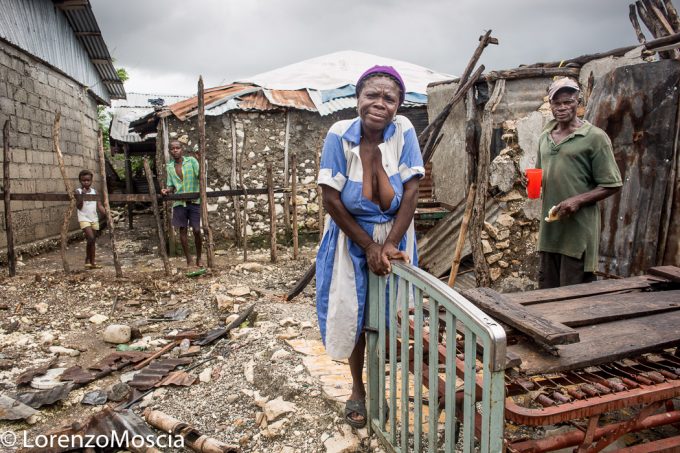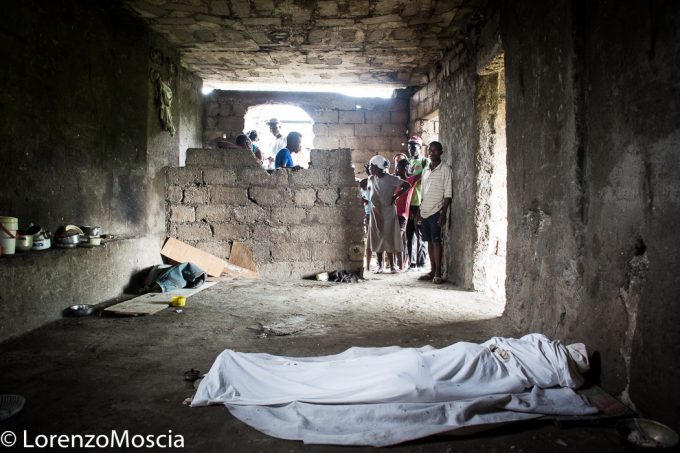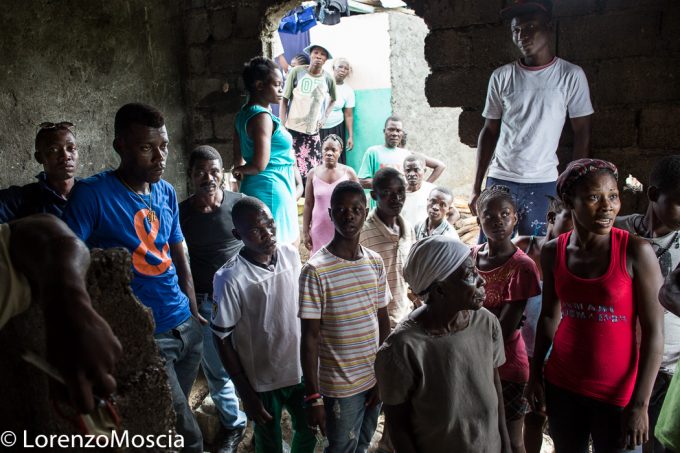 I did not trust digital technology yet and I was lucky enough to not have the rush on me of sending the pics right away. So in my bag I had the Contax G2 when I was in the street with people and the Nikon when I was surrounded by soldiers. Looking back at the pictures I found a lot of post production, contrast, burning edges, which I still use now but in a minor scale.
Once we were patrolling in Port au Prince and we saw a fire in the middle of the street, like someone was cooking pork, but it was not pork, was a the body of an alleged thief from a food market right in front. Someone decided to pursue home-made justice. That was Haiti in 2004.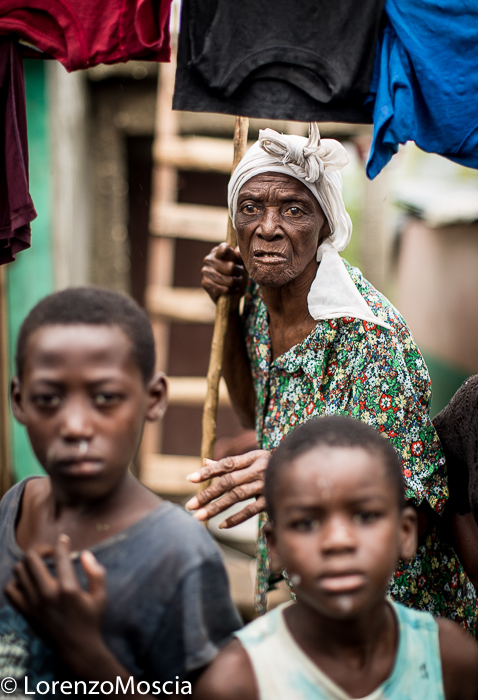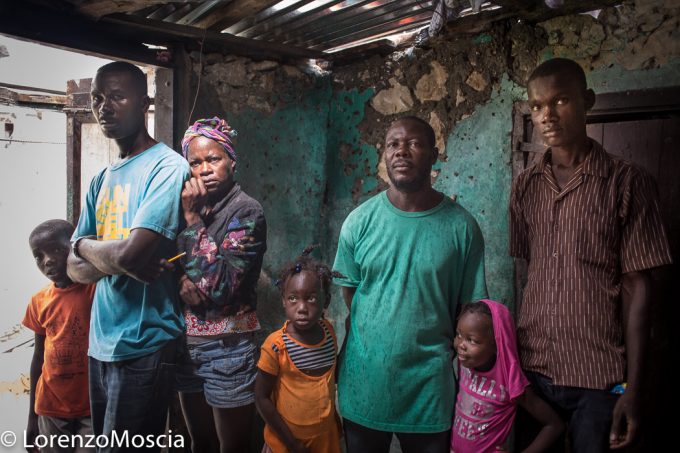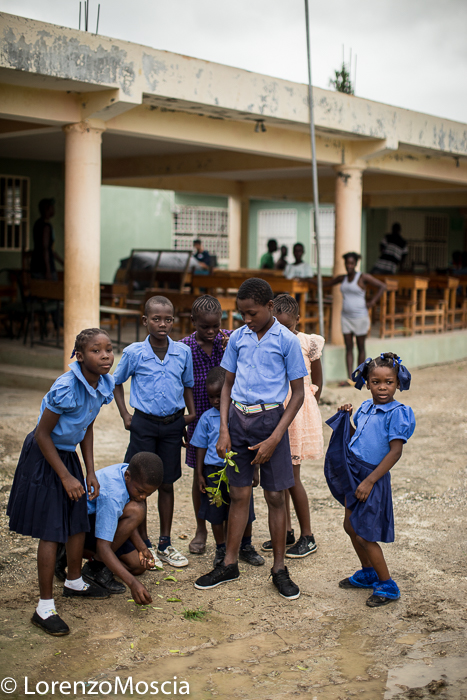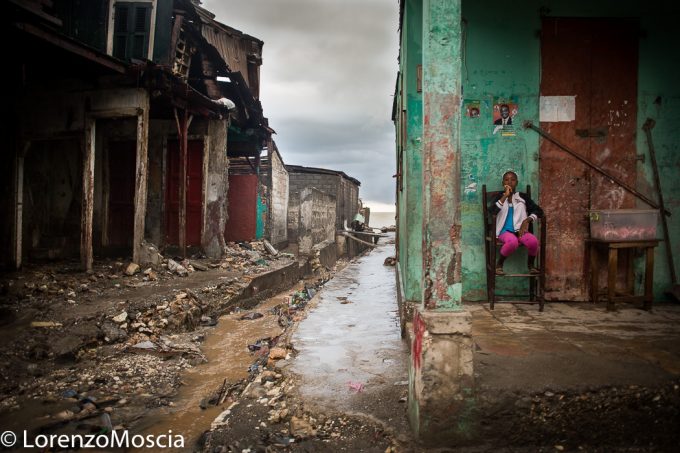 In Nov 2016 I was now with a fantastic American Ngo team that usually work in post disaster areas by bringing an incredible water purification system that help lots of people to overcome problems like cholera dysentery, diarrhea etc.. etc..
I was in Jeremie, a city right on southern Haiti that have been destroyed from Hurricane Matthew a month ago. Now in my bag I had a Canon 5D Mark III as well as a Canon 6d, 28mm 50,1.2 and my trusted Ricoh for some night shots. I was doing a lot of filming too, so a couple of RODE mixes and a 100 dollar tripod.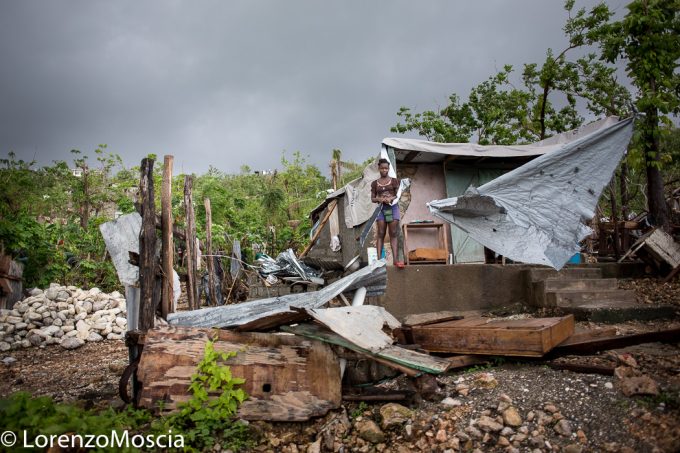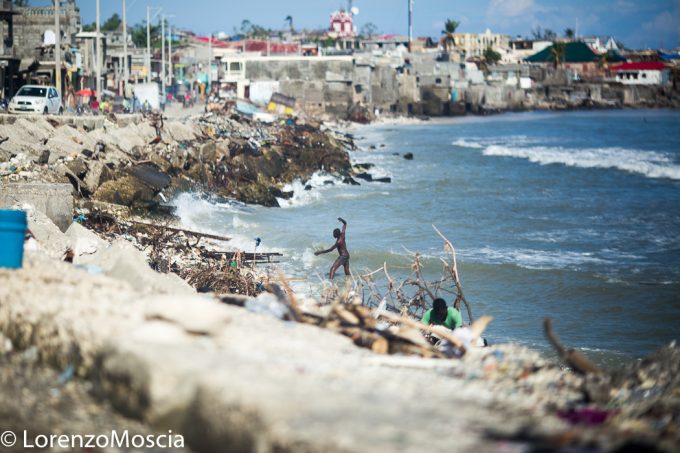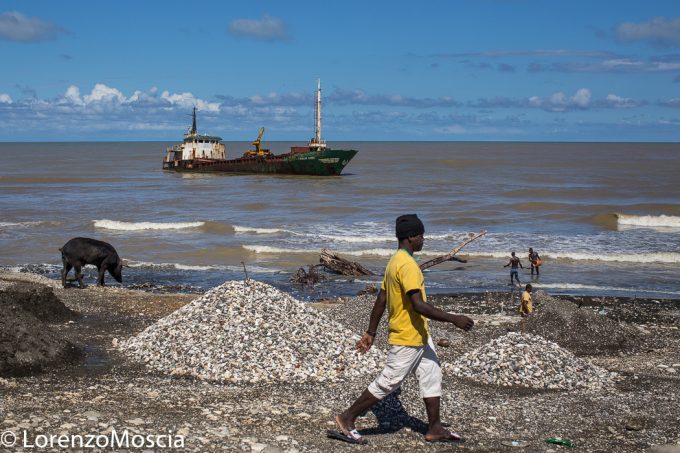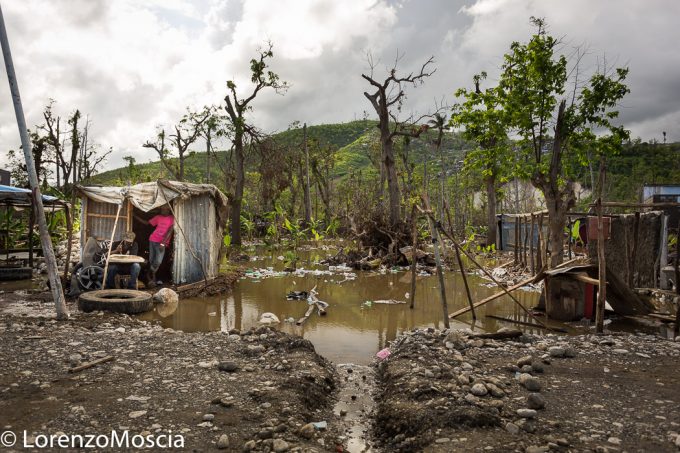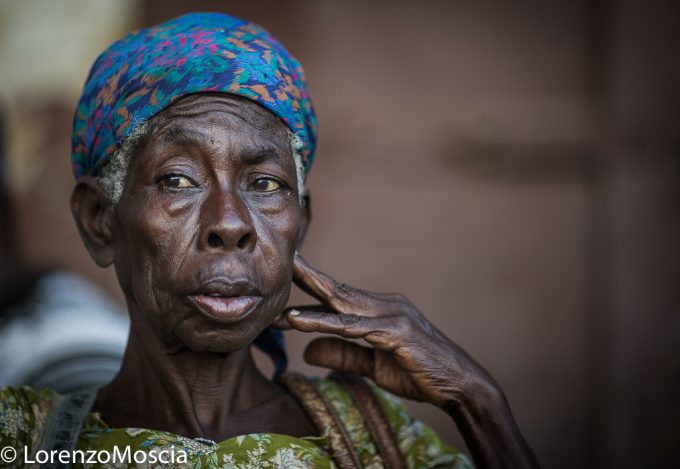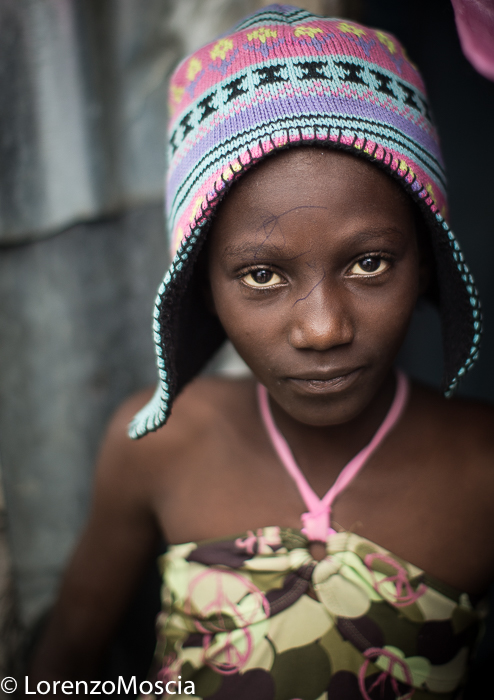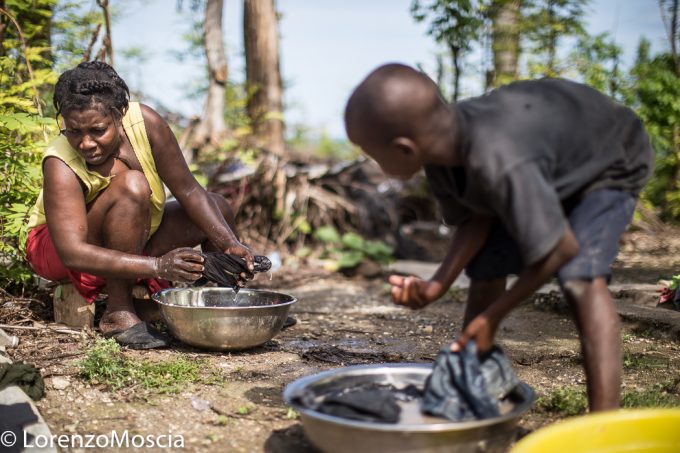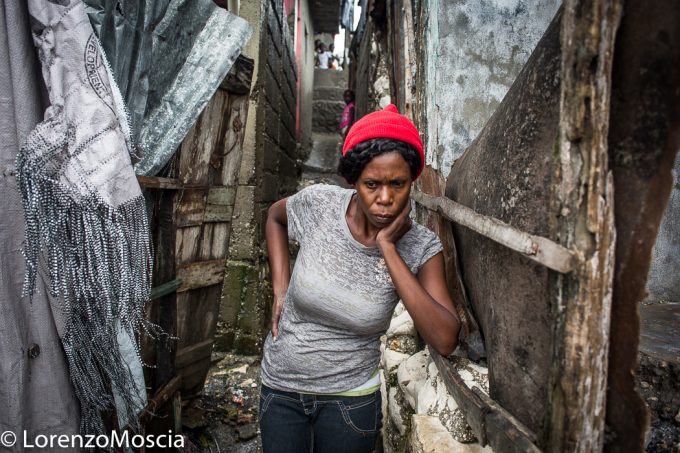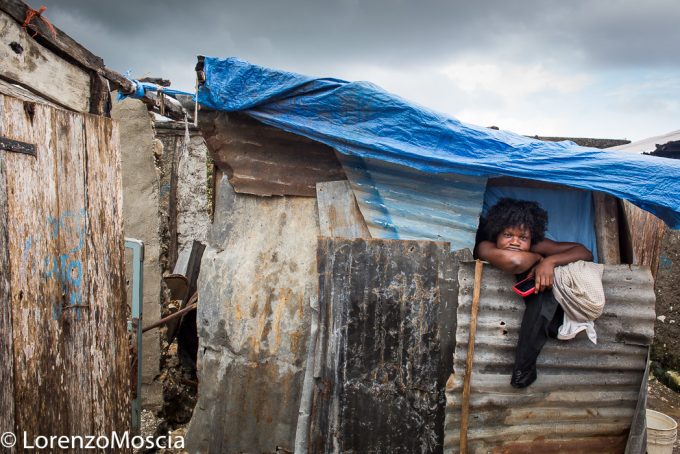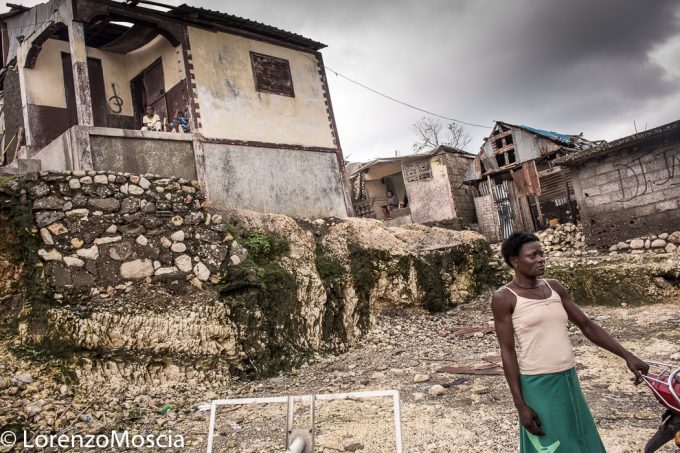 I want in the most affected areas in Jeremie. People lost their homes, the lucky ones still have their house, but with no roof and they are trying to rebuild it. An 82 year old lady just died the night before I arrived for the heavy rains and her house collapsed. People just covered her with a blanket and waiting for the police to come.
To take pictures on the street without making any contact with the people is impossible. They hate it. If they spot you from a distance they will start yelling at you. How can I blame them? But as soon you jump down from the car and speak with them they open their house and want to show you their way of facing the suffering with incredible pride.
A few more images: