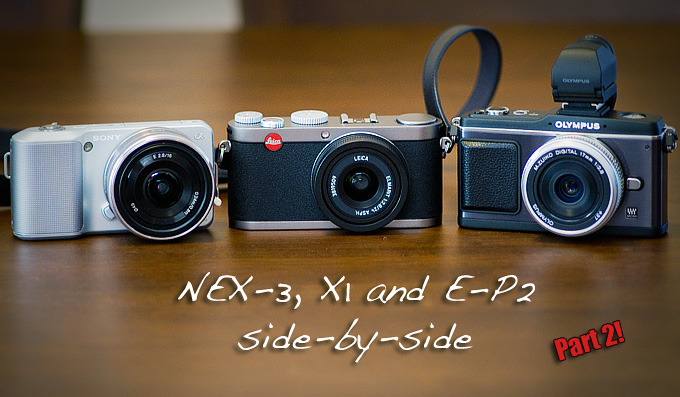 The high ISO test between the Olympus E-P2, Leica X1 and Sony NEX-3. I'll keep this one short and simple.
Same subject.
Same light. (which was LOW for the higher ISO shots 1600/3200)
All three cameras set to ISO 400, 1600 and then 3200 with their default evaluative metering and settings.
All images straight out of camera, so what you see below is what you get. The white balance you see is what each camera gave for AWB.
I let the cameras meter choose the shutter speed because I wanted to see which one gave the best/most accurate metering.
Sony 16mm lens at 2.8, Oly 17mm lens at 2.8 and the Leica with its built in 24 at 2.8.
This is just a quick test for noise, nothing more, nothing less.
You must click on each image to see the larger full size and/or crops.
I'll let the samples do the talking, but keep in mind this is a high ISO test for noise/color and i used out of camera JPEGS due to the lack of RAW support for the sony.
First Up, ISO 400 – CLICK images for large size samples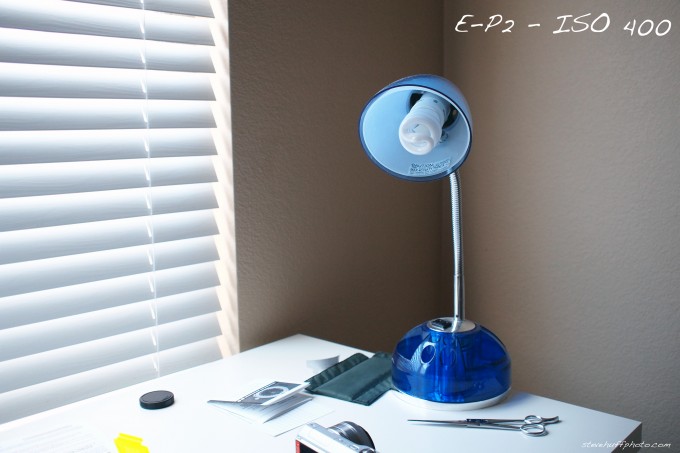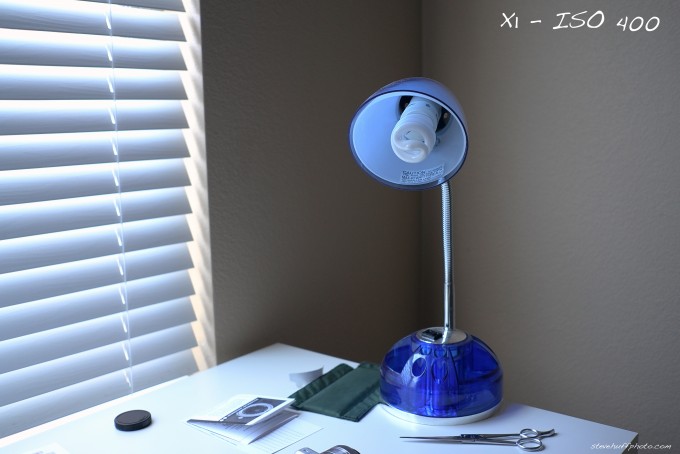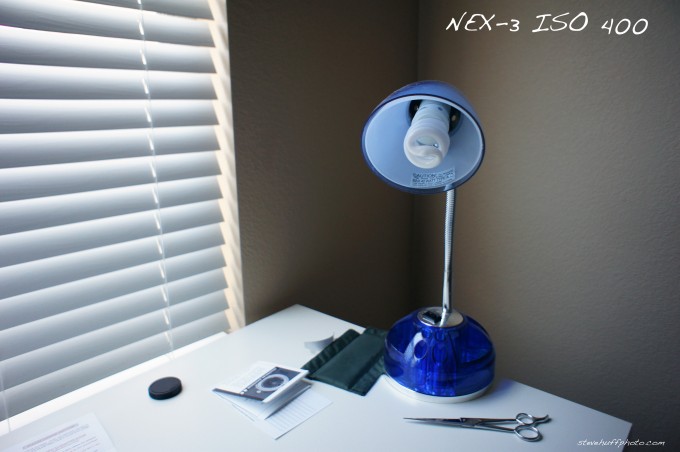 MY OPINION – E-P2 looks great but with less DR than other two. X1 is also very good as expected and the Sony is also good at ISO 400. Other than the distortion with the Sony, it all looks good.
Next Up, 1600 and 3200 ISO
CLICK IMAGES FOR LARGER VIEW AND 100% CROP
ISO 1600 and then ISO 3200 – first up, the Olympus E-P2 – There was some light coming in but not much. I had low shutter speeds at ISO 1600 when wide open at 2.8.
SAMPLES FROM EACH AT 1600 AND 3200!
E-P2 – 1600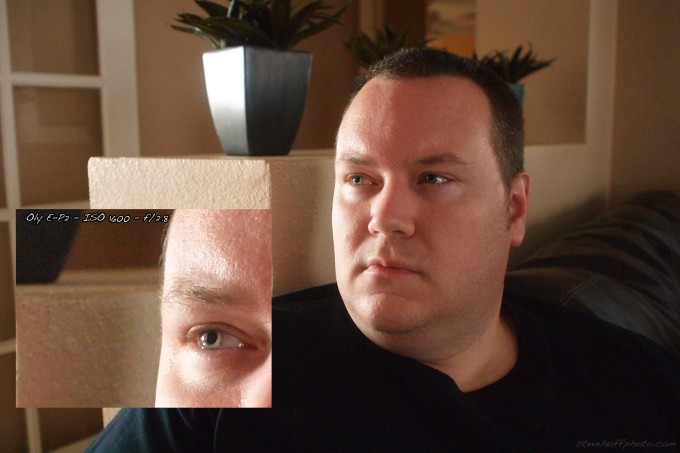 E-P2 3200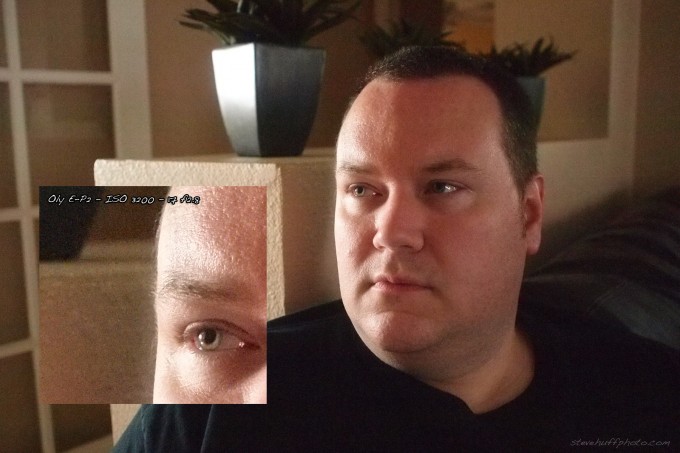 Now the Leica X1 at ISO 1600 and 3200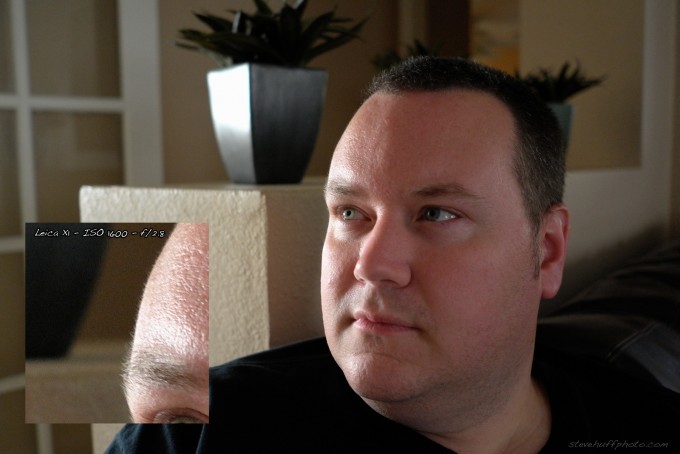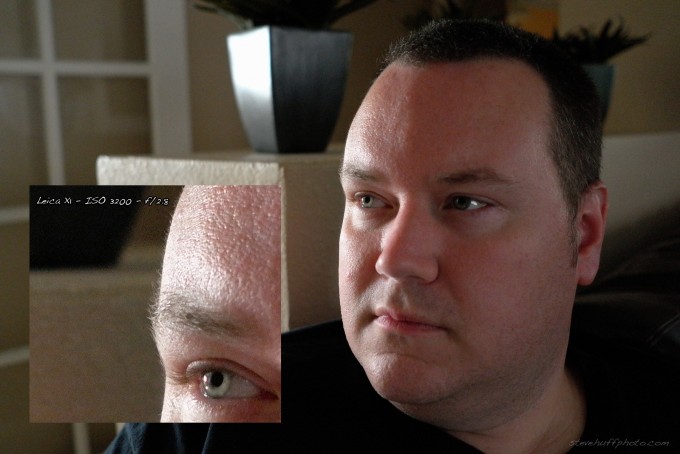 NEX-3 – ISO 1600 and then 3200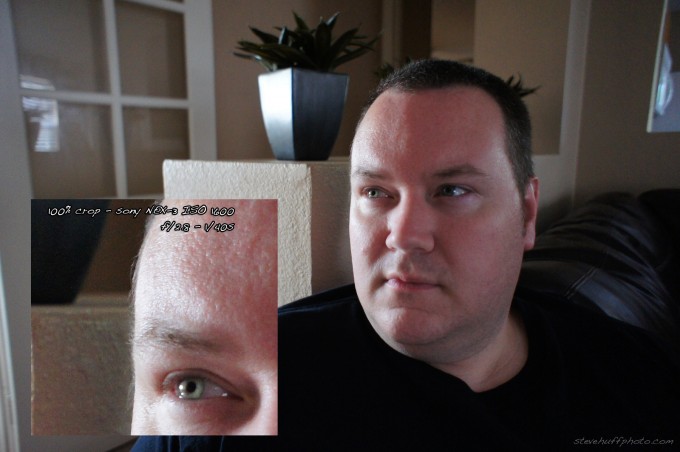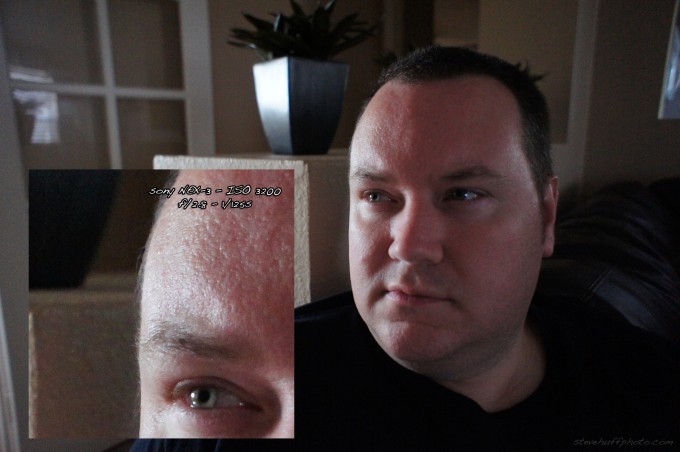 Click on the images for the full size OOC Jpegs
This one was messed up as my thumb hit the exposure wheel by accident on the NEX-3 and set a negative exposure comp – This happened twice with the NEX and I am starting to think this is a flaw in the design. I put it up here anyway.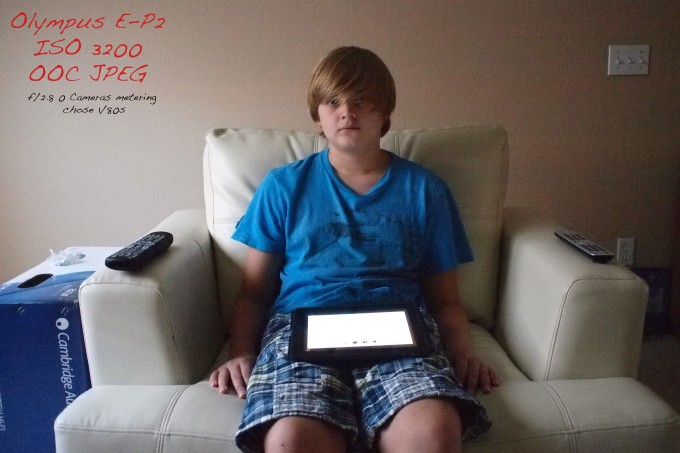 I wish I had the Samsung NX10 on hand for t his as I have been seeing some really great things from that camera in regards to IQ, HIGH ISO and color. I may be able to get one soon to try out but until I can I am naming the Leica X1 the champ for high ISO and overall IQ. It's also the most expensive. Seems the E-P2 comes in last for high ISO and IQ at high ISO and the Sony is held back due to its lens…maybe. More soon with Part 3 which will feature real photos shot with each and my final results.
Thanks for reading!
UPDATE – A couple poeple have asked for me  to try out the "Handheld Twilight Mode" on the NEX-3 as this will provide great low light quality. You lose control over aperture, shutter speed and ISO and the camera takes over BUT it does indeed work well. Here is a shot of a low light area, handheld. The camera chose ISO 5000 and took a series of 5 shots to stack together. You lose detail, but also lose noise.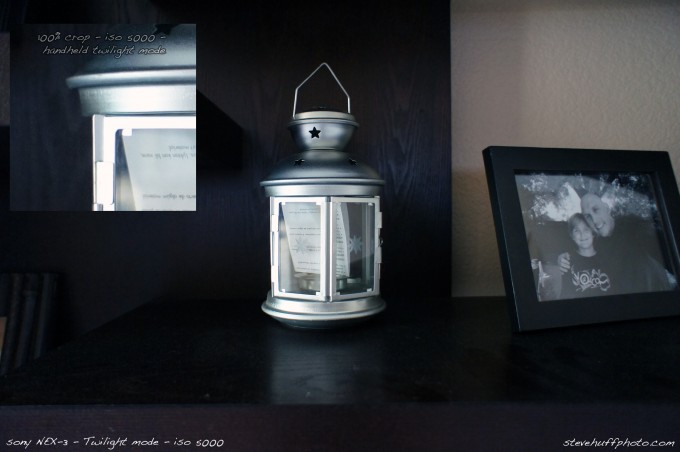 Also, a few of you have e-mailed me defending the Sony for some reason. First of all, I have not even reviewed the Sony yet, just made some remarks about things I noticed like the lens distortion, dial that is easily moved and therefore settings get changed (on the NEX-3) and the fact that you have to dig into a menu to change settings or search for a scene mode for low light. With these little nitpicks, its still a fine camera for $549 with lens. Twilight mode works as advertised and I will use this more more on the NEX-% that should arrive to me tomorrow.
[ad#Adsense Blog Sq Embed Image]
HELP SUPPORT THIS SITE TO KEEP IT GOING AND GROWING!
Remember, anytime you follow my links here and buy from B&H or AMAZON,
this helps to keep my site going. If it was not for these links, there would be no way to fund this site, so I thank you in advance if you visit these links. I thank you more if you make a purchase! I have nifty search bars at the upper right of each page so you easily search for something at either store! I currently spend 10-14 hours a day working on this site and the only way that I can pay for it is with your help, so thank you! Currently my traffic has been increasing but my funds to pay for the site has been decreasing, so any help would be GREATLY appreciated!
Even if  you buy baby food, napkins or toothpicks it helps this site. You pay nothing extra by using my links, it is just a way to help support this site, so again, I thank you in advance 🙂
If you enjoyed this article/review, feel free to leave a comment at the bottom of this page and also be sure to join me on twitter or facebook! Also, you can subscribe to my feed at my subscribe page HERE and read these posts in your browser or news reader!  Thanks so much for visiting my site!