Hope everyone had a great weekend. I took a break from posting but am back all week with some killer guest posts, a new featured photographer interview and more daily inspirations every day t his week! Today I bring you two photos from Rakesh Dilip Kalyanker. Enjoy! – Steve
Hey Steve,
I came across your (old) site while I was researching on the Panasonic GF1, and am hooked ever since. You are doing a great job maintaining your site, and I really appreciate your no nonsense and 'from the heart' reviews; and its great that you are really really passionate about photography ( esp. Leica).
I have attached 2 of my favorite pics, clicked using a Camera: Canon 1000D and 18-55 kit (non IS) lens. I hope you find them good enough to inspire you 🙂
1. Pashmina Goats in Kasol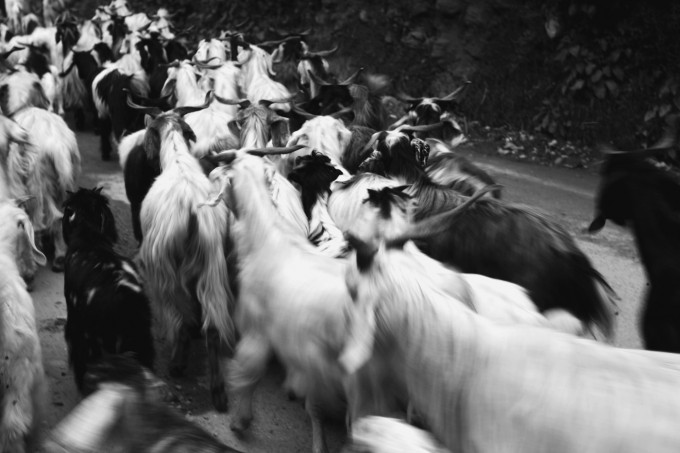 I clicked this during my Himalayan Trek in Kasol (Himachal Pradesh, India) where our base camp was situated. After the first day of acclimatization, we decided to hit the town for tea and snacks while we came across these beautiful Pashmina goats. We were moving and so were the goats, the light was pretty low, and I had very less time and space to compose and click. The resultant image was not as sharp or in focus as i expected, but I like it a lot and prefer it the way it turned out to be. Converted to B-W and tweaked the contrast in photoscape.
EXIF:
Aperture: F/4
Shutter: 1/16
ISO: 100
Flash: No
2. Strawberry vendor Manikaran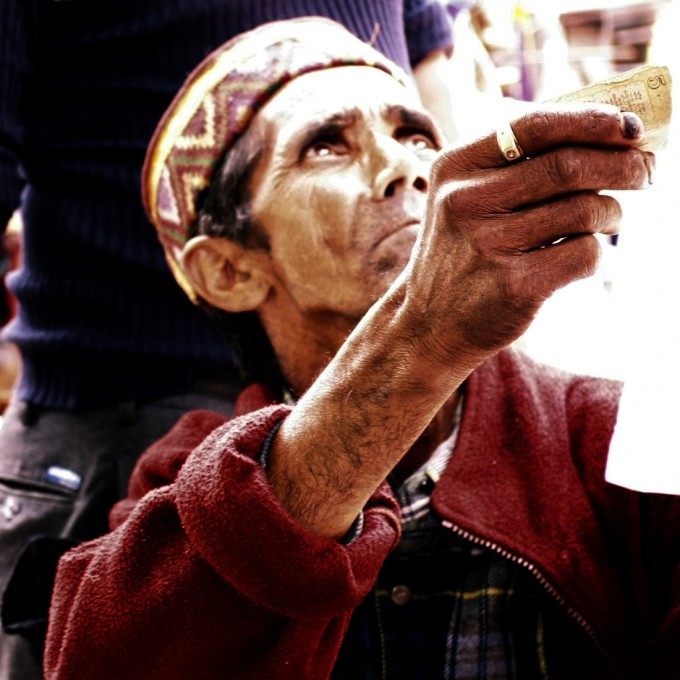 During the above mentioned trek, we paid a short visit to a Gurudhwara in Manikaran where we found this local selling fresh strawberry harvested from the nearby forests. He had an innocent look on his face which i found very haunting, and I actually felt sorry for him (don't know why). At some level, i guess he represented to me the many pahadi's (Indian word for mountain dwellers) who live simple, content, healthy and happy lives with their meager means, unlike the rest of us. Processed in photoscape.
EXIF:
Aperture: F/4
Shutter: 1/64
ISO: 800
Flash: No
I hope i have given you enough information. Do revert in case you need some more info.
Regards,
Rakesh