The Timbuk 2 Snoop Camera Bag, and other goodies for the Outdoor Photographer
By Amy Jurries
Amy Jurries is the founder and editor of The GearCaster, a blog dedicated to profiling emerging companies and technologies in the outdoor industry.
The Timbuk2 Snoop Camera Bag
If you are an outdoor photographer, your requirements for a good camera bag are very different from the mainstream. Details such as weather proofing, no Velcro openings, ample gear storage and all day comfort become very important. Many new products and even entire new companies are popping up to cater to the specific camera bag needs of the outdoor photographer.
The new Snoop from Timbuk2 is a camera bag disguised as a messenger. The messenger bag comes with a fully padded, completely modular interior that will house your lenses, camera body and batteries.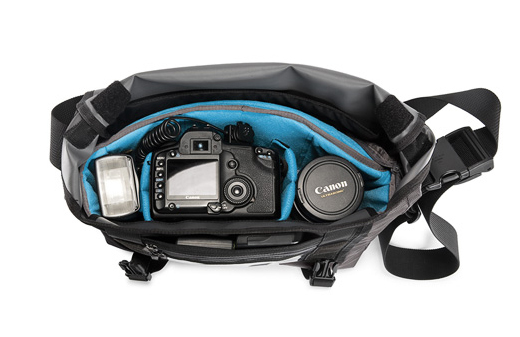 An interior padded case insert features Velcro secured walls that can be moved around to house whatever camera body and accessories you have with you for the day. If you want to separate your camera equipment from the messenger bag, simply lift out the entire padded case and take it with you.
Especially handy for wildlife photographers or anyone who needs to fly under the radar, the Snoop comes with removable Velcro silencers so you can get in and out of your bag without making a sound.
The Snoop affords you all the additional benefits of a normal Timbuk2 messenger bag with the internal stash pocket for storing your papers or laptop while you are on a shoot. The Napoleon pocket enables you to quickly get at your gear in the front zipper pockets without have to open up your entire bag. Adjustable straps at the bottom of the bag let you carry a tripod along with you.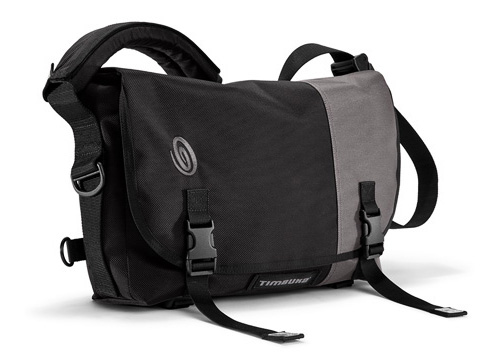 Timbuk2's memory-adjust True Fit cam buckle means you don't have to constantly adjust your strap length to get the bag on and off over your head. Simply unclick the buckle to throw the bag over your shoulder, and then click the buckle back in place for the perfect strap fit.
The new Timbuk2 Snoop camera bag retails for $130. You can buy the Snoop at Amazon.
(From Steve: I have a Timnuk2 Snoop Here in Red and Grey and will be having a contest in the next day or two so I can give this great bag away..stay tuned!)
More goodies for the Outdoor Shooter…
Utah company Clik Elite specializes in making performance packs for outdoor adventure photographers. The company's new Signature Series for fall/winter marries an uncompromising camera case with a variety of high performance pack designs built for any outdoor activity.
The Clik Elite Contrejour 40
is a full-featured backcountry ski and climbing pack with internal aluminum frame for added support. The padded, internal Cradle Zone camera bay is accessible through the back panel or via a side entry portal for quick swing around access to your camera.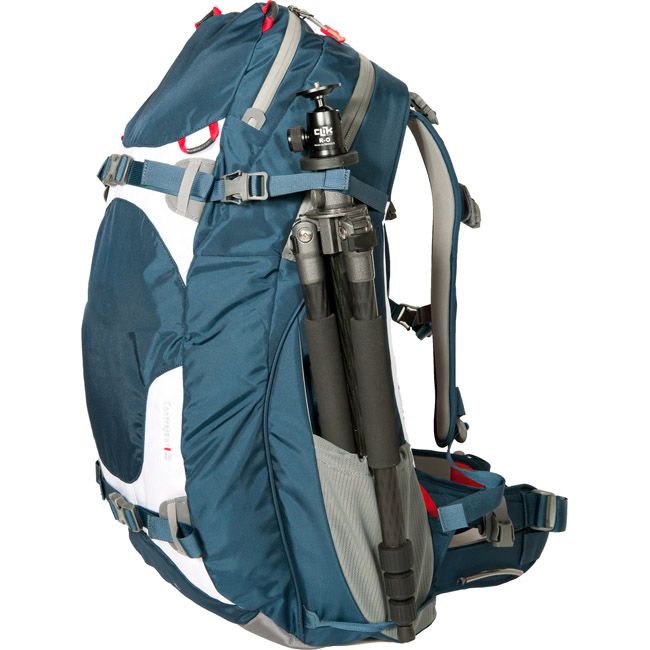 Similar to the Snoop, modular Cradle Lens Dividers help you organize your camera body and lenses, while a mesh accessory pouch safely stores all of your cords, data cards and other small items. A top pocket organizer is perfect for housing extra data cards, batteries, hard drives or other quick access items.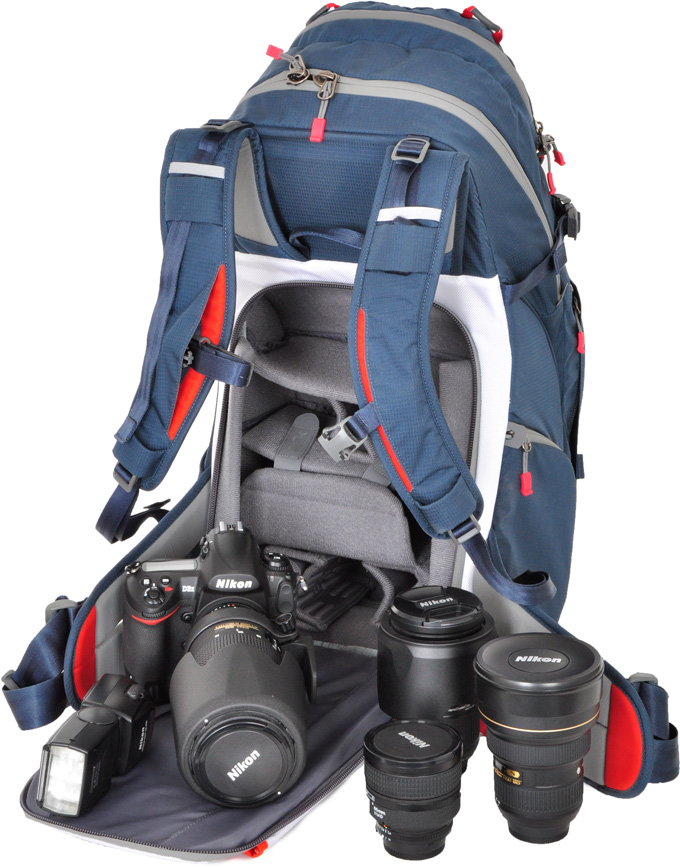 The Contrejour is roomy enough to not only store all your camera equipment but also all of your extra winter layers, food, shovel, axe and probe in a separate compartment. Reinforced straps hold your skis diagonally or snowboard and snowshoes vertically across the pack.
Attachment points on the shoulder strap and waist belt can hold Clik Elite's camera chest pack or other accessories such as a filter organizer or lens pouches. A mesh side pocket and side compression straps hold your tripod or light stand securely in place.
The Clik Elite Contrejour comes in 35L or 40L sizes for $339. You can buy this bag at Amazon.
Outdoor Solutions…
If you don't want to haul the extra weight of a full tripod with you while out in the wilderness, there are a few solutions to turn your everyday trekking poles into a perfect makeshift tripod.
Leki makes the LEKI Sierra SAS (Soft Anti-Shock) Trekking Pole
($79.95) that features a built in universal screw camera mount beneath the wooden handle knob. Set to release this spring, Leki has also developed the Aergon Photo Adaptor accessory, which transforms any Leki Aergon trekking pole handle into a universal camera mount.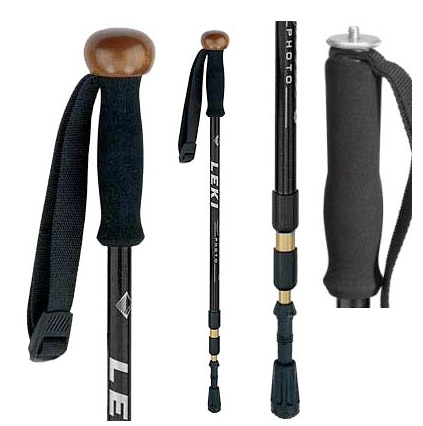 The StickPic, an even simpler universal screw camera mount accessory, fits on the tip of your trekking pole for self-portrait, point of view or extended reach photos. Weighing just 1/3 of an ounce and the size of the nickel, the StickPick comes in three different versions to fit the tip of any trekking pole brand.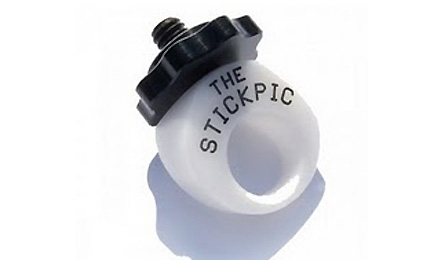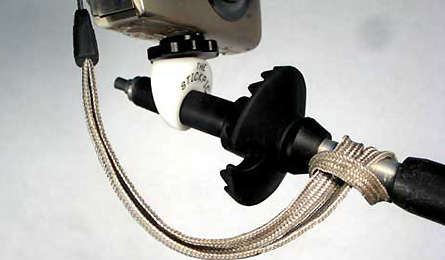 [ad#Adsense Blog Sq Embed Image]
Make sure you visit Amy's blog at THEGEARCASTER.COM to read more about outdoor gear!