Hi Steve,
Happy New Year, all the best to you, your family and all of your loyal readers. I'm confident 2011 is going to be a huge and successful year for your site. What a great way to start the new year than with the amazing announcement of the Great M9 give away! Seal (~6) is really an awesome guy for donating such a brilliant gift to your site.
For this submission I want to explore a simple statement:
Can a viewfinder or absence there of, really affect photographic results?
After a busy Christmas and New Year schedule, I've finally got around to processing about a months worth of street shooting I've been doing with my X1. I've recently been lucky enough to get the 36mm Bright Line Viewfinder for it and what a viewfinder it is!
Since my Leica compacts have virtually made my SLR gear obsolete for the last two years, I've really missed the simple act of holding a camera to the eye. Its sounds basic but by holding the camera at arms length to view the screen really impacts on your photography. Not just the obvious effect on camera stability and therefore sharpness of photographs, but the psychological impact it has on framing and composition. I believe you view and approach subjects differently by holding the camera to the eye as many of you may agree. It also allows you a to take a photo much quicker and in a more discrete action. Walking around the street pointing a camera at arms length toward people is enough to scare away any would be subject.
So after a good few shoots with my new viewfinder and new shooting philosophy I've submitted a couple of my favourite photographs. I've picked these four as they seem to be connected with a continuing theme, a kind of atmosphere of anonymity.
Hopefully this may open up a discussion on compact cameras and micro 4/3rds with or without viewfinders versus Rangefinders and SLRs.
Please check out some of my other X1 experimentation at my Flickr page:
www.flickr.com/photos/djdelavega
All the best!
D.J. De La Vega
–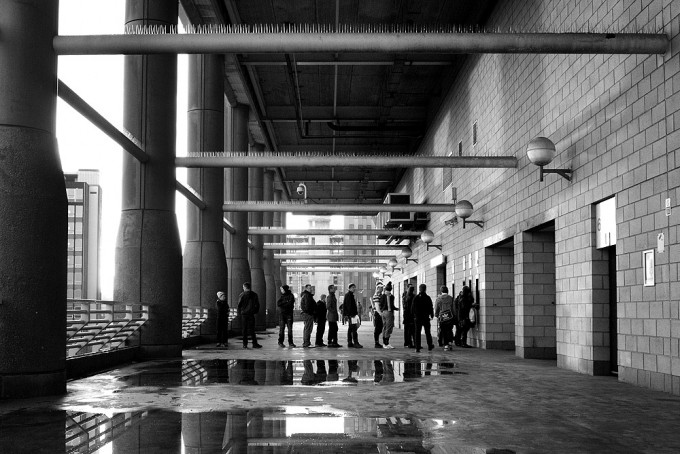 –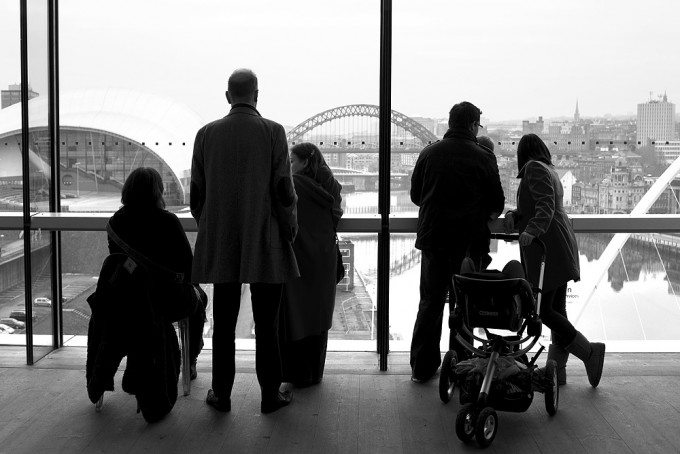 –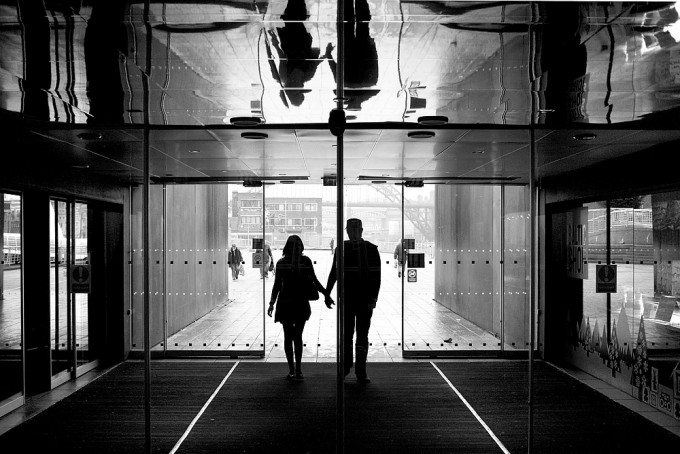 –