Pat Carosone from Camden, NY
Sahara Delight
This first photo was shot many years ago, it was my first attempt at shooting a Nude. It was sho with a Leica IIIf and a 50mm Summicron lens. The camera was given to me as a down payment on a car I was selling. The buyer was the Prince of Thailand, who was visiting our country, with a friend of mine, during their Summer recess from England. I was new to photography then and I knew what I wanted but had no light source and everything I tried wouldn't give me he soft light I was looking for. I finally settled on the light from a B/W TV set control;ing the amount of light with the brightness control. I took me a while to get a print I was happy with and finally settled on Agfa Brovera #6, it was a warm tone high contrast matte paper. I sent the print to a contest in a magazine called Camera 35 and a week later I received a call from the editor who told me how much she loved it and that it reminded her of sand dunes so she named it Sahara Delight, I hope you like it, this was shot over 40 years ag, on TriX film and processed inMicrodol, I believe the ASA was 80o.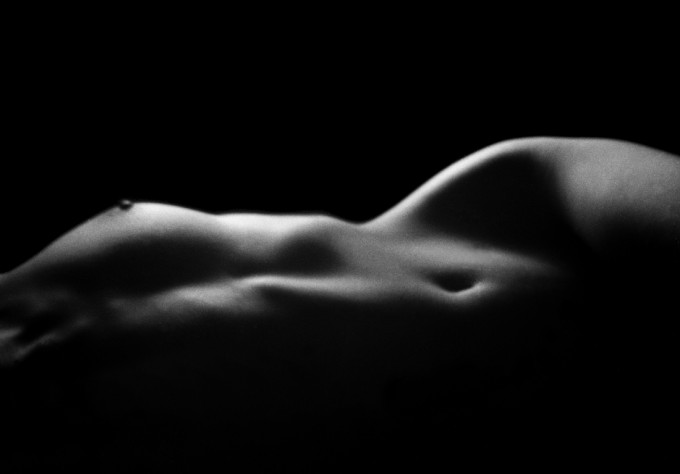 –
The Lighted Path
This was one of the first shots I took with my then new M8. We had just had a big snow storm and I was out walking my dog when I realized what a dramatic effect the one outside lamp made, so I brought the dog in and got my camera. This was hand held a 1/15 of a sec in my driveway. The lens was a 21mm Zeiss Biogon, also brand new.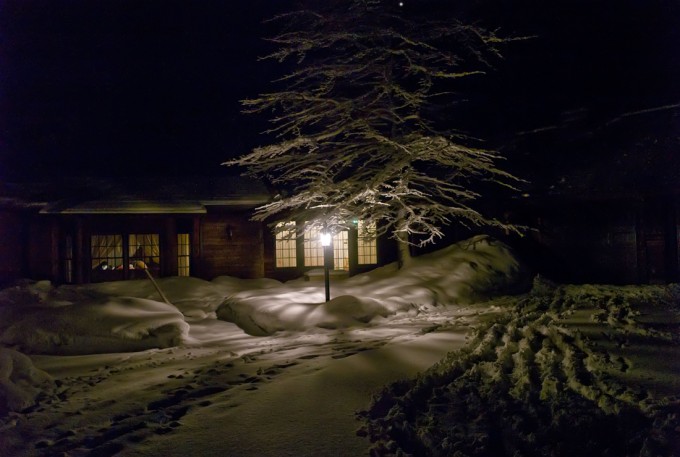 –
Early Snow
This was a surprise snowfall that came in the middle of October and left us with a foot of snow, we still had Fall foliage on the trees. Shot with the M8 and 21mm Biogon.