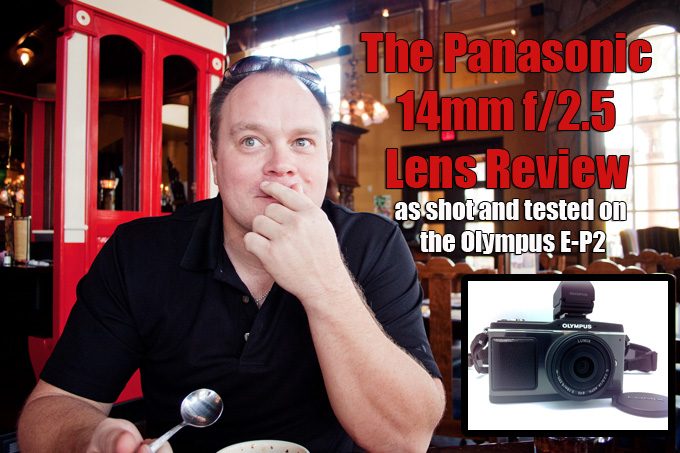 The Panasonic 14mm f/2.5 Micro 4/3 Lens Review
By Steve Huff
More Micro 4/3! It seems like evey few weeks I have a new Micro 4/3 item in my hands! Just a few weeks ago I wrote about the SLR Magic Toy Lens for Micro 4/3, and I really enjoyed it. You can see that review here. Today I am writing about a lens I have shot for the last two weeks, the Panasonic 14mm f/2.5 lens and I have been shooting it on an Olympus E-P2..yep, the classic E-P2 🙂 I call it a classic not because it is old and discontinued, but because I feel it has proven itself as a game changer in the world of small camera/high quality imagery. The E-P1 was good, but the E-P2 improved upon it with speed and the EVF addition. It's a very cool camera with it's sleek design, and super high fun factor. Yea, this is why I chose the E-P2 to shoot with the Panasonic 14mm for this review!
ISO 1600 on the E-P2 with the 14mm at 2.5, wide open. Gotta love it!
…Speaking of micro 4/3, Panasonic has recently come out with the new GF2 and I have had a chance to handle it and check it out. I HATE IT! The GF1, IMO was a much better camera. I hate to say it and be all negative but I have to speak the truth. FACT: The GF2 uses the same sensor as the GF1. No improvement in IQ. The handling of the GF2 stinks in comparison to the GF1 and yea, the Sony NEX-5 (which handles beautifully). If I were in the market for a Micro 4/3 body I have to say that lately, Olympus has been winning the game. The E-P2 and the E-Pl2 are both WINNERS (My E-PL2 review is here). Panasonic has some good ones as well. The G2 and GH2 are great but sorry to say they lost me with the GF2. Im looking forward to a newcomer to the Micro 4/3 arena soon which *should* put out an awesome body. Also, the rumored PRO E-P3 should be something to behold. Until then, in the M4/3 world Ill stick with the trusty E-P2 and the E-Pl2 with an occasional fling with the Panasonic G2 🙂 The Huff household has been overflowing with cool cameras lately! Ha ha.
–
OK…what about the lens review Steve?
The Olympus E-P2 and 14 2.5 at 2.5 – ISO 200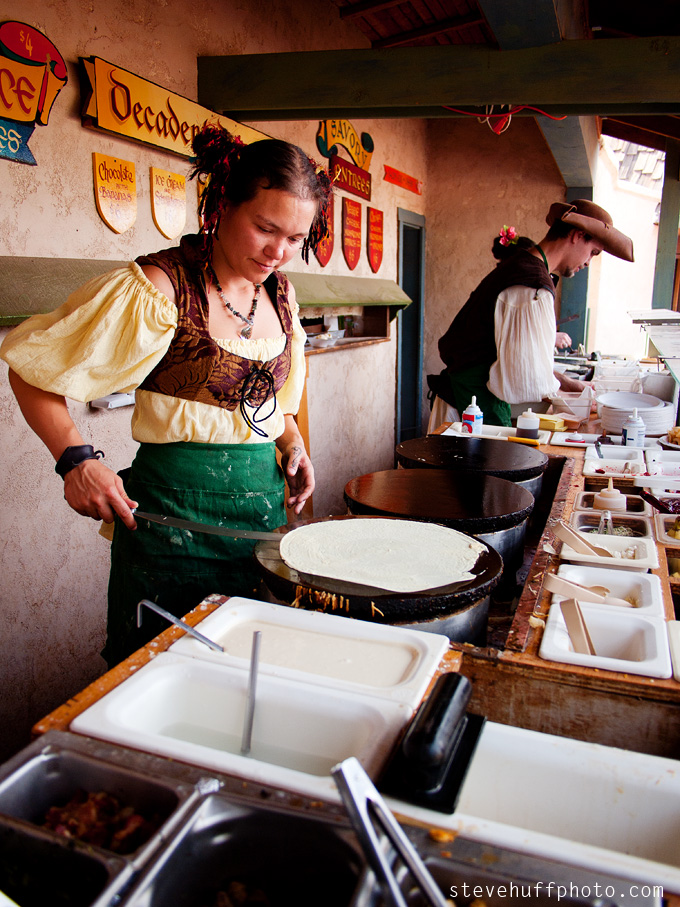 OK…let me talk a bit about this lens as well as some other fine Panasonic lenses for micro 4/3. Panasonic, as many of you know, created one of the hottest selling and fabulous lenses for the micro 4/3 format. One of my favorite lenses ever, the Panasonic 20 1.7 lens is still today a bargain in the world of fast lenses that perform superbly. I say forget those huge bulky DSLRs like the Nikon D7000 and Canon 7D and pick yourself up a small, sexy, stylish and great performing E-P2/E-Pl2 and a Panasonic 20 1.7 lens. You will be amazed at what it can do! I wrote a  review of the 20mm lens HERE so check it out if you want to see what it did for me. I pit it against a Nikon D3s and 50 1.8 and the E-P2 and 20 1.7 won. Amazing.
The Olympus E-P2 and Panasonic 14mm 2.5 at f/2.5 – Gorgeous!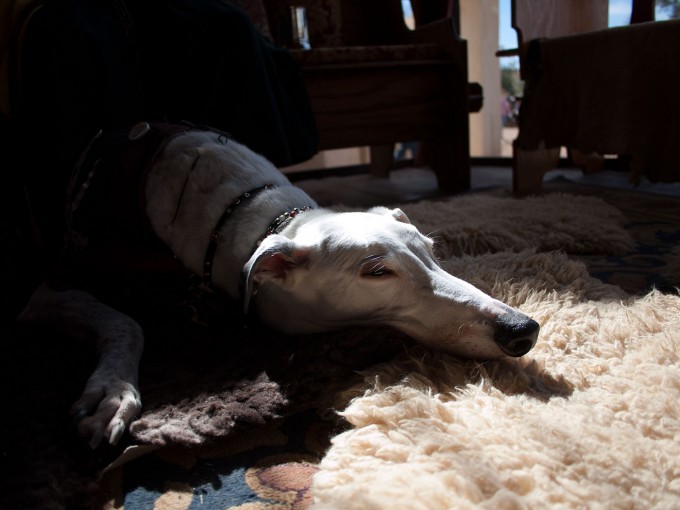 With the 20 1.7 being so good I was curious as to how some of the other Panasonic lenses would perform. When I tried them I was not disappointed! The 7-14 and 45 Macro both performed gorgeously! (My 45 review is here). I even tested out the 45-200 zoom, which was crazy cheap at $250 on the Panasonic G2 here. WOW, I loved it! Check out the review and look at the Gorilla shot. That was taken at 1/15th second at 200mm! For the money, this zoom was fantastic!
So after trying all of the Panasonic "must-try" lenses I had high expectations for this little 14mm pancake. After shooting with it for a couple of weeks I can proudly say that I LOVE IT!
One reason I love the 14mm 2.5 is because it gives all Micro 4/3 shooters a 28mm f/2.5 equivalent lens. A 28mm is a pretty popular focal length and having one this small with a semi fast speed at under $380 is pretty nice. I'm not much of a wide angle guy but 28 is nice to shoot with sometimes as it gives us "more" of the picture. A 28 can be great for environmental portraits and group shots as well. It's also nice because it is very small and makes your M4/3 camera that much more "pocketable".
Excuse the crappy picture, it was  taken with an Iphone as my battery was dead in the Ricoh 🙂 You can see how small and thin the 14mm is here.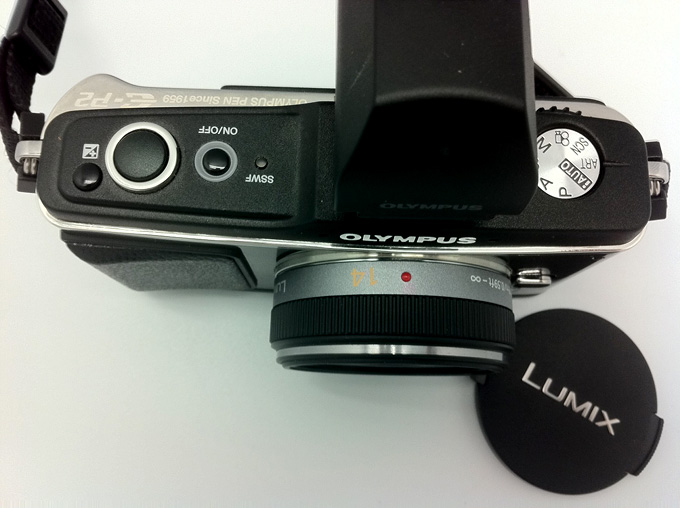 I also have the Olympus 17mm lens which is pretty close in focal length to the 14mm. About the same size as well because both are considered "pancake" lenses. For those who do not know what a pancake lens is, basically it is a small, flat lens. Much like a pancake! Small and flat! These lenses are SO much nicer than fat bulky slow zooms and I really prefer prime lenses over zooms any day of the week.
I always enjoyed the Olympus 17mm but this 14mm is not only sharper and more contrasty it is a bit faster at 2.5 vs 2.8. Hmmm. The 14 would make for a nice standard lens on any M4/3 camera.
–
Battle Of The Pancakes: The Panasonic 14mm vs the Olympus 17mm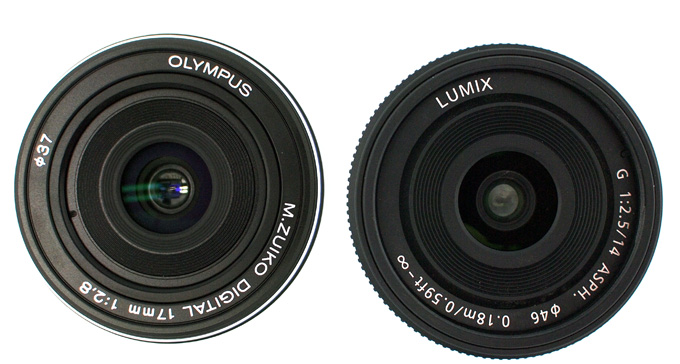 I wanted to see these lenses side by side, how they would perform because if  the 14 did about the same as the 17 then me buying the 14mm would be a no no. Why would I want to shell out $380 for a lens like this when I have one that is just 3mm longer at 17mm? Hmmmm. So here is what I did…
I shot this image with both lenses to test the sharpness of each lens at a 2.8 aperture. Who won? Scroll down to see the 100% crops.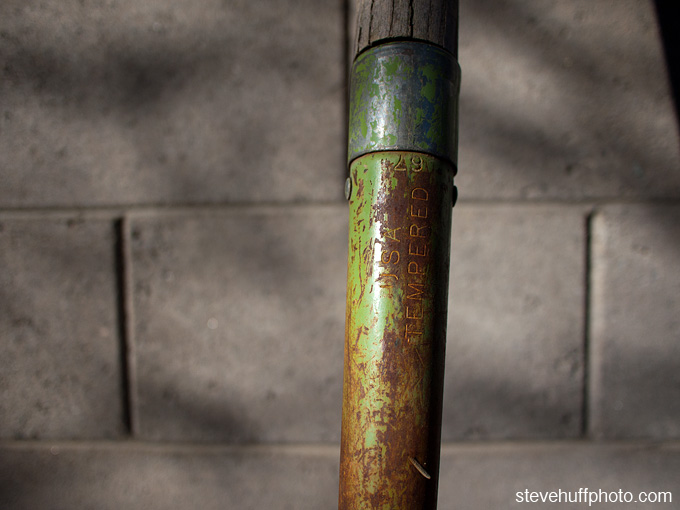 100% crops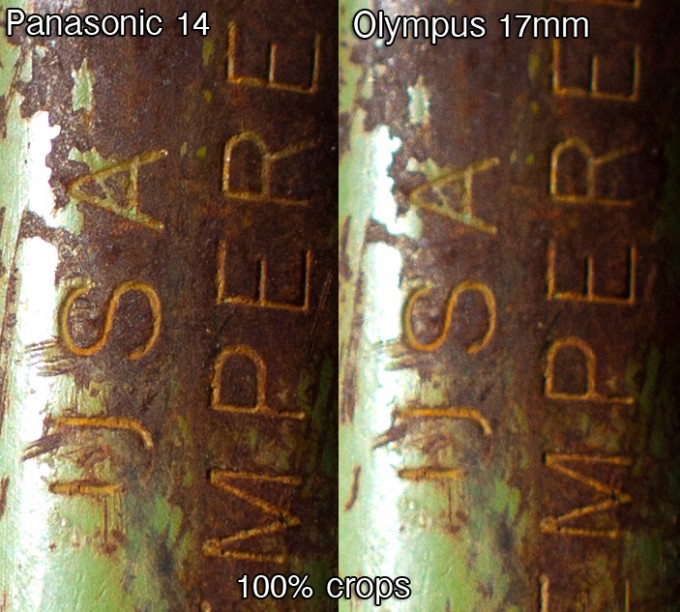 Whoa! The Panasonic slaughtered the Olympus 17 here, and I even have one of  those snazzy special edition BLACK 17mms! Damn…now I have been sitting here asking myself if I should buy the 14 and sell my 17. I think a great combo to have for any M4/3 system would
–
Full Size Downloads To Evaluate
Here are two images that you can click on to open the full size out of camera files (from RAW, ACR). The 1st one was shot at f2/5, the 2nd one at f/4.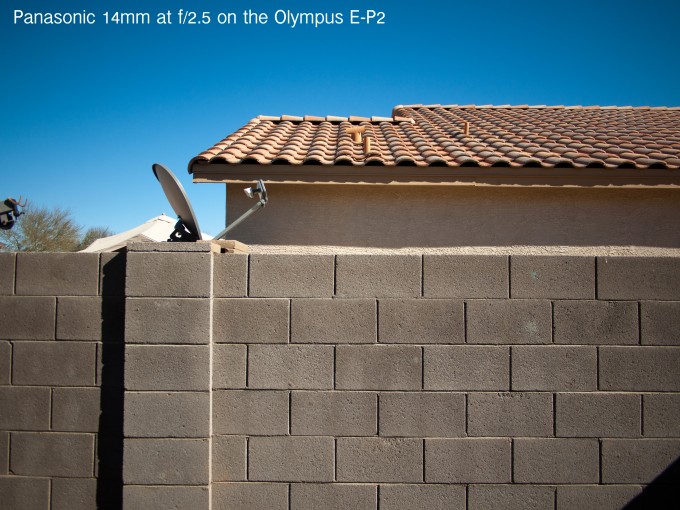 –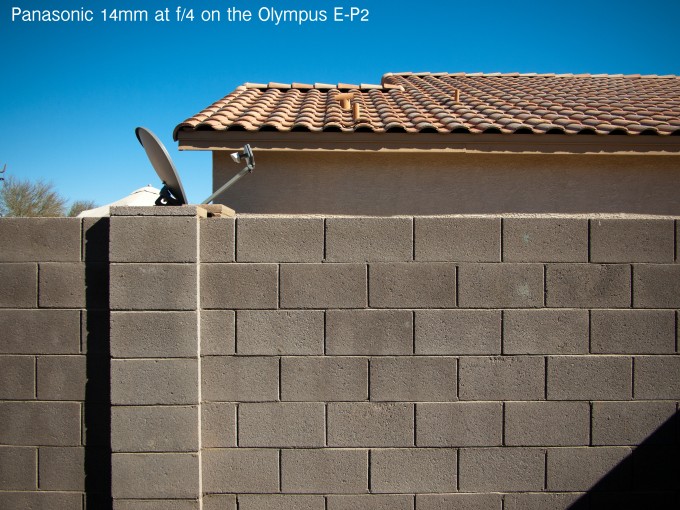 –
and one more at f/2.5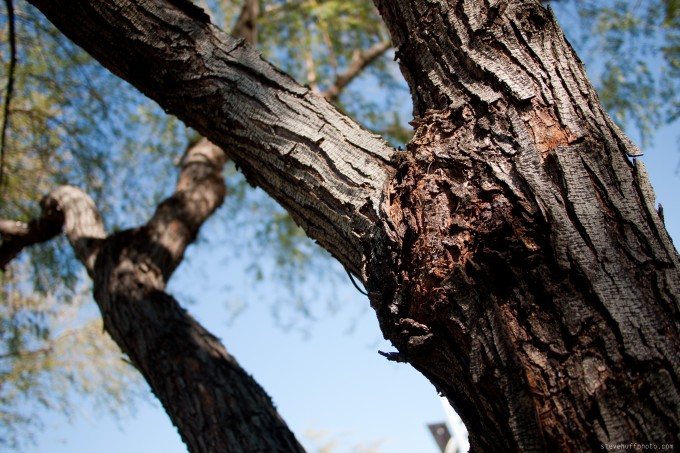 –
IMO, the 14mm is great wide open but even better when stopped down. I find the color, sharpness and contrast to be fantastic. Wide open we have slightly soft corners but hey, even some Leica glass has soft corners on an M9 so for the cost of this lens it is performing at or above its price point!
–
At The Renaissance Festival
As always, my "reviews" are more of a real world kind of thing. I don't have some fancy room filled with tech tools to measure resolution or color accuracy. Nah, I believe in just shooting the heck out of the camera or lens and then evaluate it by looking at the images it has taken. What it was made for! I remember when I started my site two years ago! I was told by many of the pros and established sites that my site was ridiculous and would never be read by anyone serious about photography! I find it cool that here I am, two years later being read by thousands who are very serious about photography and passionate about learning more. Damn, it appears someone else even cloned my site!
This tells me  that people do want to read real world reviews and I am happy to see this idea spread wild across the internet and some review sites. Pretty cool!
Last weekend my girlfriend and I decided to go to the Arizona Renaissance Festival. We brought along my son and his girlfriend, so we made it a double date 🙂 Man, my boy is growing up fast! Seems like yesterday I was snapping shots of him taking his first steps! Time does indeed fly. Anyway…
I decided to bring along a Leica M9 and 90 Summarit as well as the Olympus E-P2 and 14mm 2.5 lens. While there I was having great fun shooting the E-P2 with the 14. Not only was it light and thin, it also focused very fast. For the fans of video, the 14mm lens has silent focusing which helps it with video as well.
I found the lens performed as I expected it to but I also saw the limitation of the m4/3 format. Dynamic Range. When shooting in full Arizona sun it is pretty hard for any digital camera to hold onto those precious highlights! Other than that, the little combo of E-P2 and 14 did deliciously well. Check out some of the images below…
–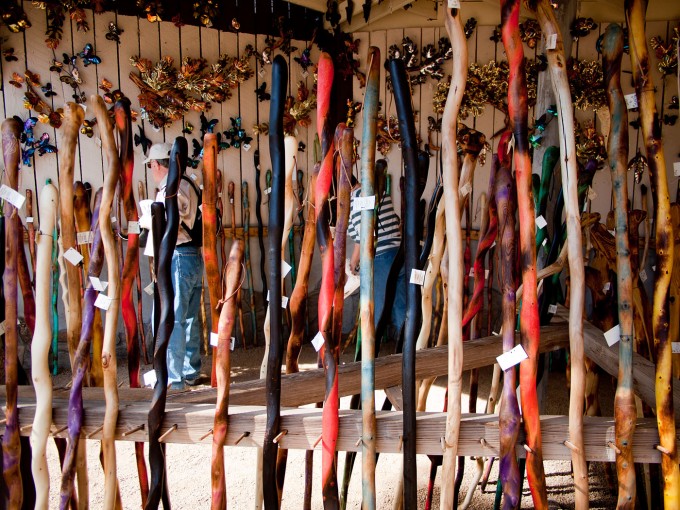 –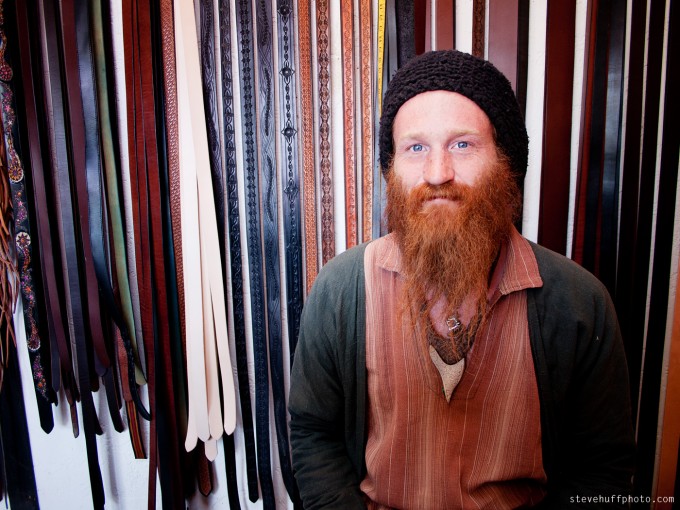 –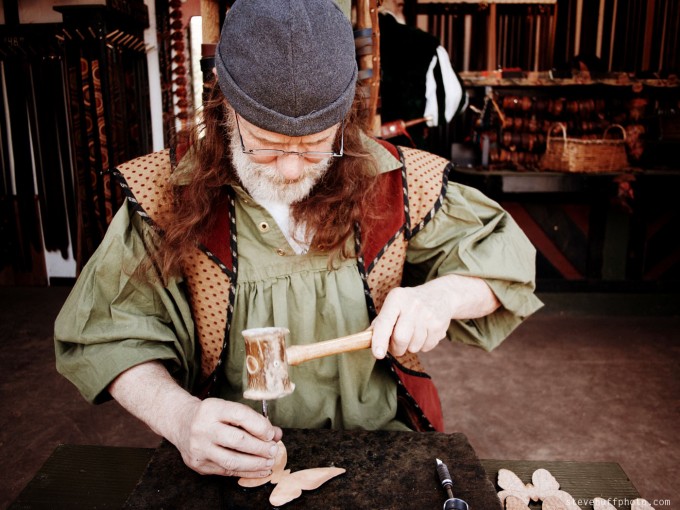 –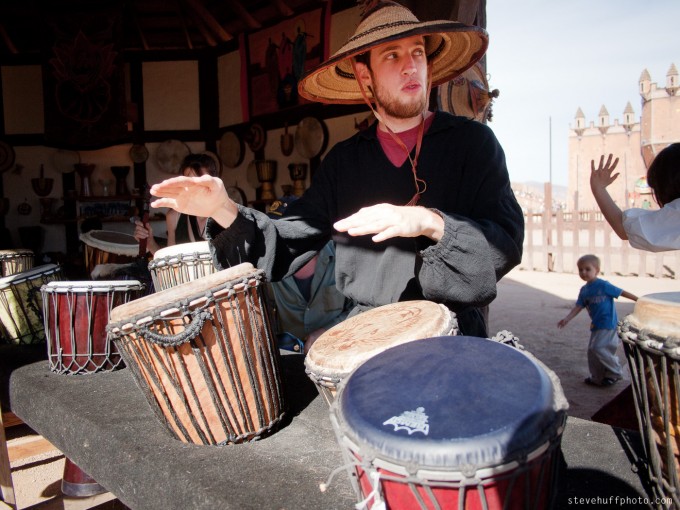 –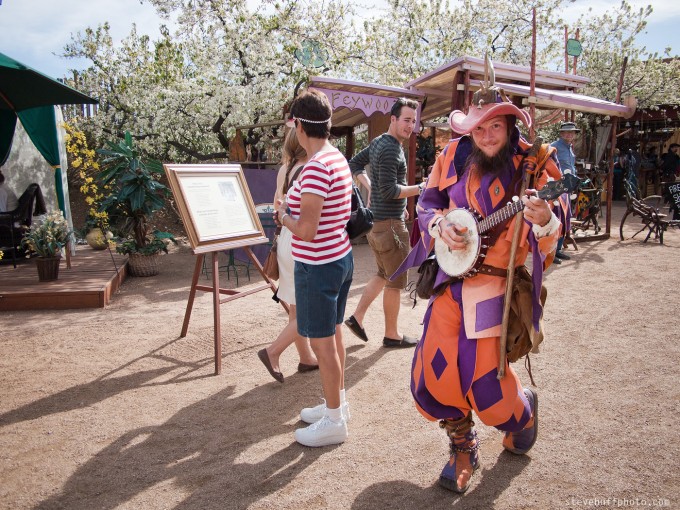 –
and how about some Black & White?
–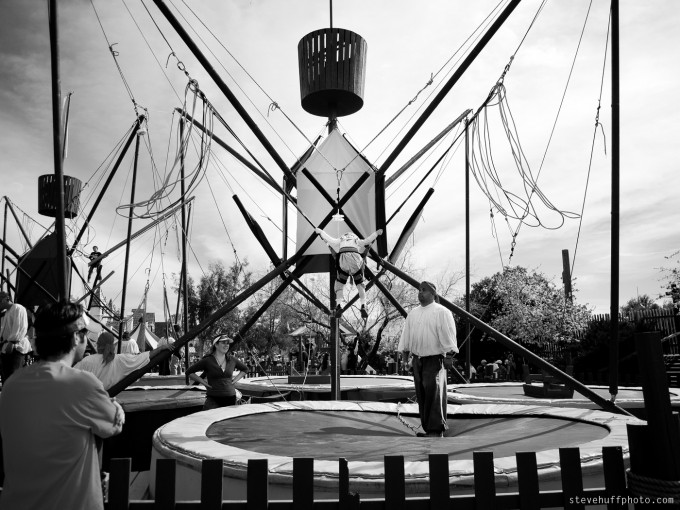 –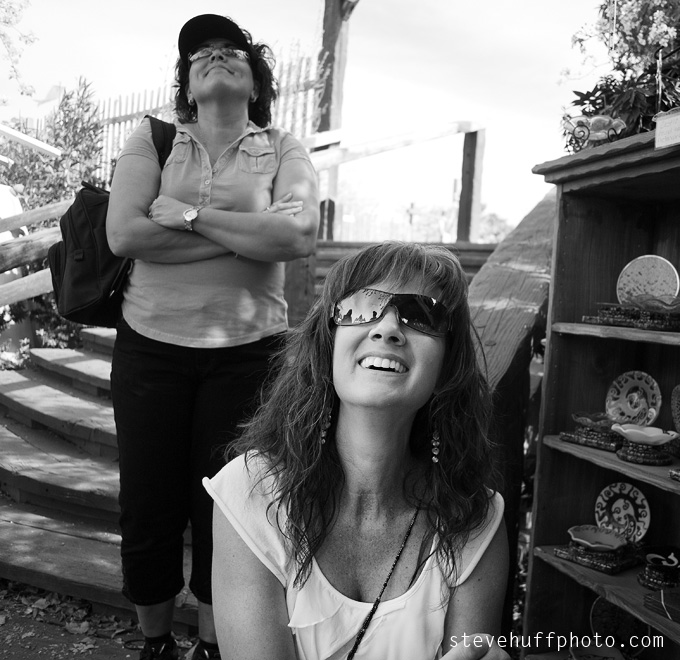 –
Overall I was pleasantly surprised with the results. I used the Olympus EVF on the E-P2 and had no issues composing the shots or getting quick grab shots. I can highly recommend the EVF for anyones shooting with an E-P2 or E-PL1/E-PL2. IMO, it is a must own for the camera!
–
Bokeh. Does it exist with this lens?
I have had questions asking me if it is possible to get shallow depth of field blur with this lens. The answer to the question is…NOT REALLY. You CAN if you get real close to your subject and shoot at f/2.5, but even then you are not going to get that delicious and creamy result that you think of when you hear the term "Bokeh". If you are after some shallow depth of field there are other choices for Micro 4/3 that will give it to you, one of them is the Panasonic 20 1.7. Being such a wide angle at 14mm, this lens offers depth of field with almost everything in focus. Get close and you will get some background blur though you will also get distortions, especially if going for a portrait.
Here is what happens when you shoot up close and set the lens to 2.5:
Not bad, especially for ISO 1600 on an E-P2. Up close, you can get shallow depth of field but then you also start getting distortions for being so close.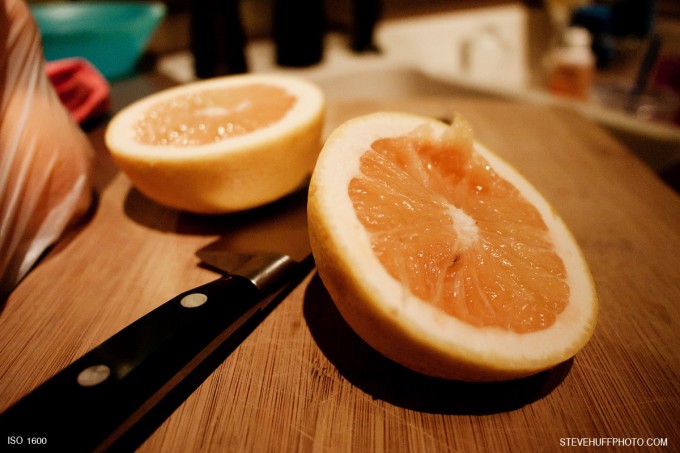 –
when up close, the distortion of the wide angle starts to rear its nose 🙂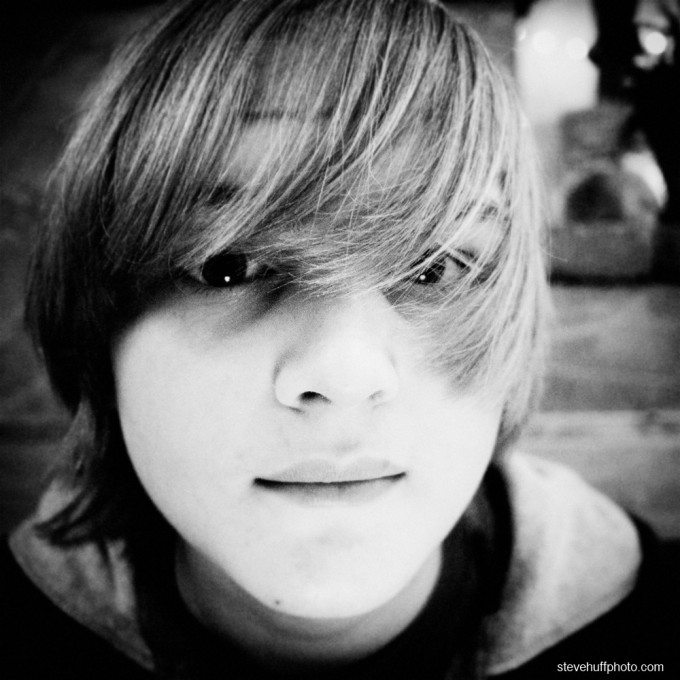 –
How cool is this?
Check this out! I recently found out that the little RICOH OVF (Optical View Funder), the GV-2 will work wonderfully on the E-P2 or E-Pl2 with the 14mm lens. The OVF is a 28mm VF so it is a perfect match and looks Sexy as can be! You can buy the little OVF at popflash.com and it runs under $170 so it is not exactly cheap but it is much smaller than the Oly EVF. The build and quality is superb.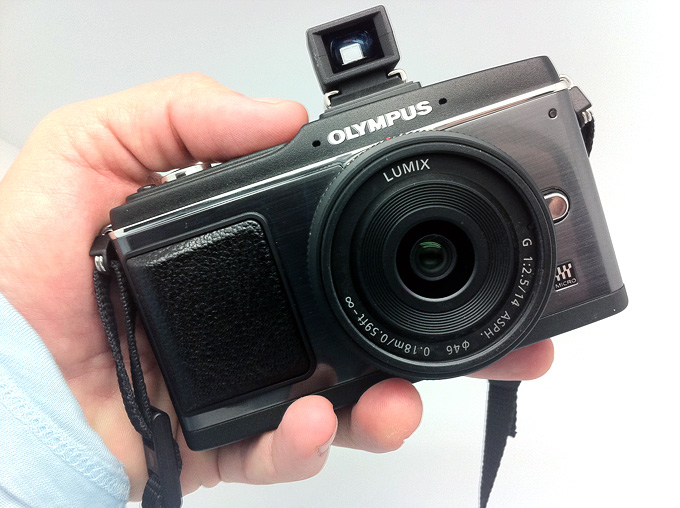 My Final Thoughts on the 14mm f/2.5 Lens
What can I say about this lens that hasn't been said already? I'm so tempted to keep this lens for my micro 4/3 collection. B&H Photo sent it to me for review but one e-mail to them and they will charge my card for it and it's mine! Hmmm, Im not fully decided yet but it's not because it is a bad lens, it is only due to $$ concerns and the fact I already have the Oly 17mm (which is not as good as this 14mm)!
I really had fun with this lens and took loads of images with it.  I found it performed excellent every time it was slung around me on the E-P2. What else can I say besides I LOVE IT! Over 500 frames shot with it and I found no issues or problems so I really have nothing bad to say about it. Is it as good as a Leica lens? NO, but this is under $400, not $4000 🙂 If you want a wide angle prime that is lightweight, thin and not so expensive then this one should be on your short list without question.
You can buy this lens at B&H Photo or Amazon
and its always under $380 or so. This lens makes a great companion to the 20 1.7! No complaints at all! They also sell the Olympus E-P2 all black kit that I used for the review 🙂 Thanks for reading!
I will leave you with more images and a message about how you can help me continue on with this site! ENJOY!
.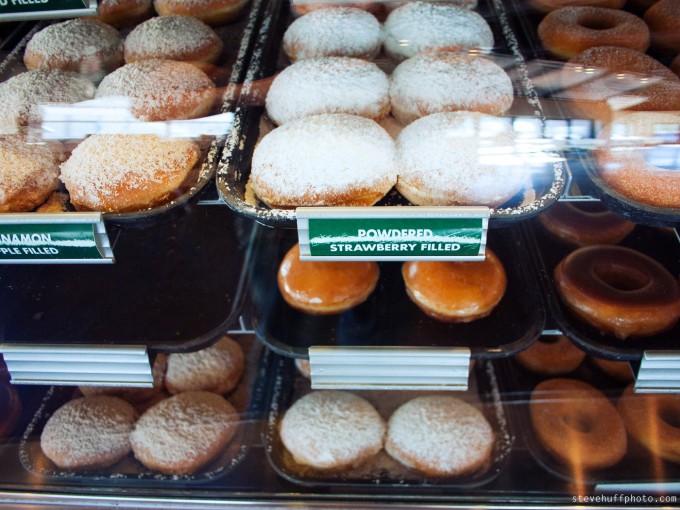 –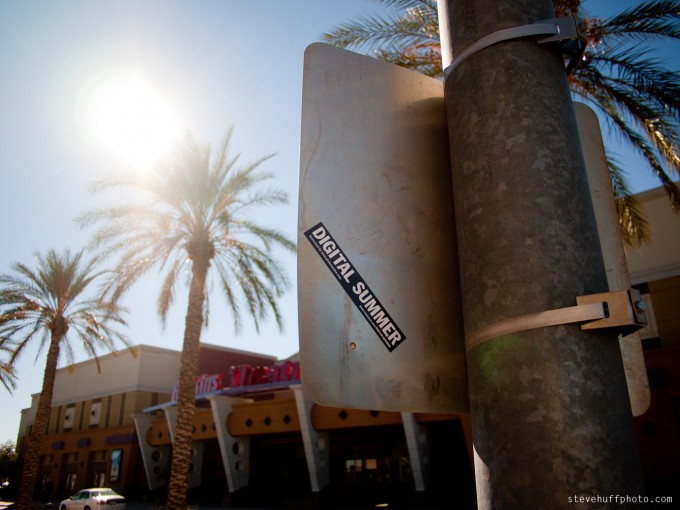 –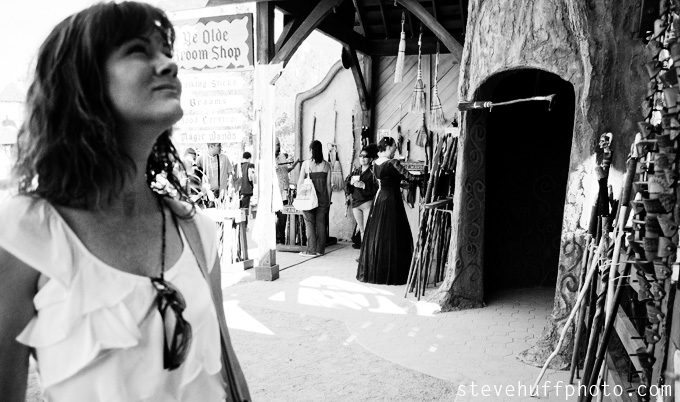 –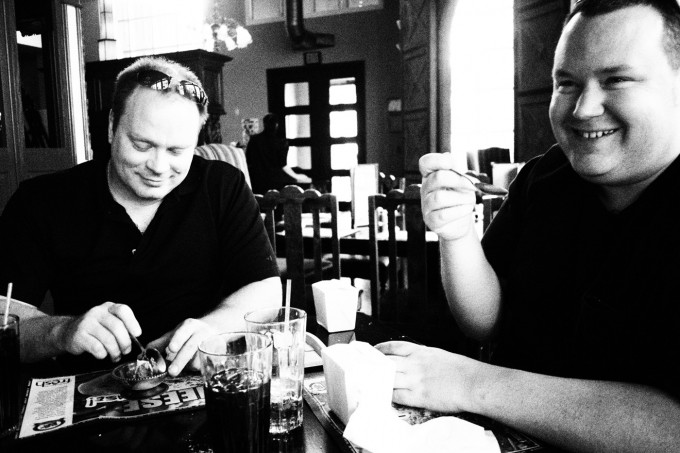 –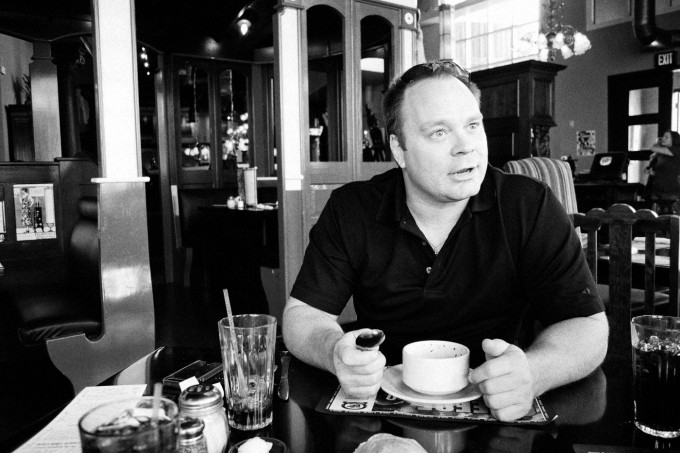 –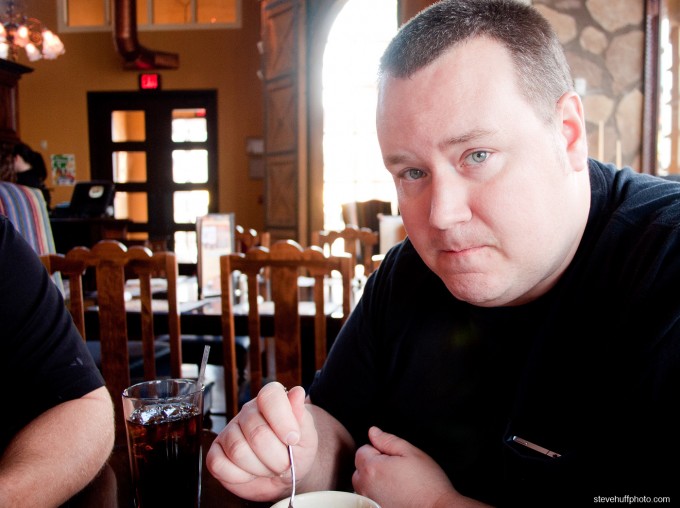 –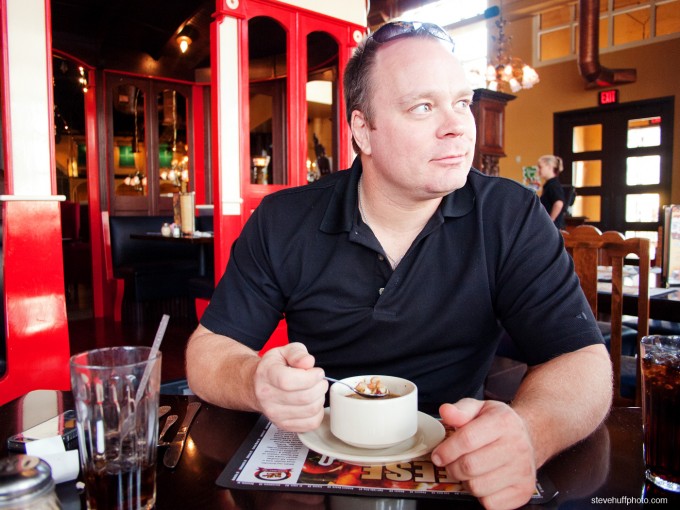 –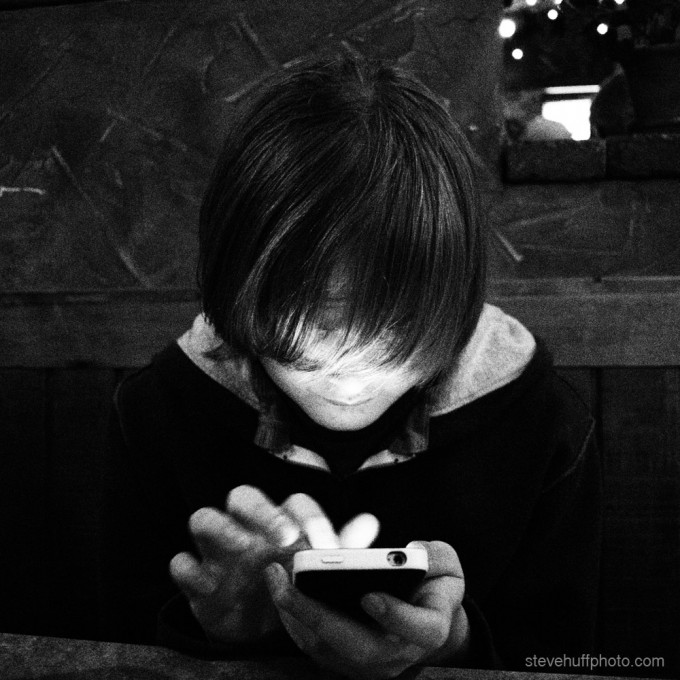 –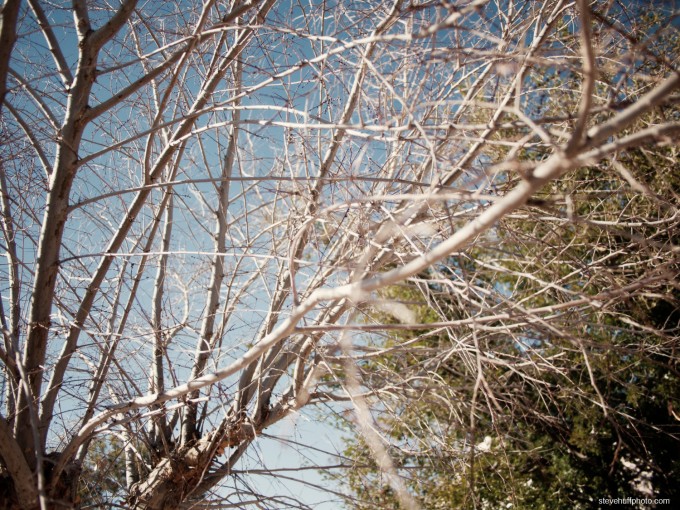 –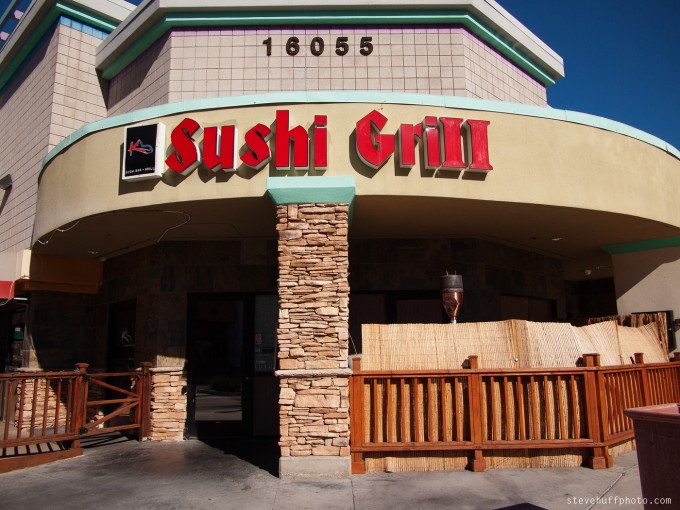 [ad#Adsense Blog Sq Embed Image]
HELP ME TO KEEP THIS SITE GOING AND GROWING!! IT"S EASY TO HELP OUT!
Remember, anytime you follow my links here and buy from B&H or AMAZON,
this helps to keep my site going. If it was not for these links, there would be no way to fund this site, so I thank you in advance if you visit these links. I thank you more if you make a purchase! I have nifty search bars at the upper right of each page so you easily search for something at either store! I currently spend 10-14 hours a day working on this site and the only way that I can pay for it is with your help, so thank you! Currently my traffic has been increasing but my funds to pay for the site has been decreasing, so any help would be GREATLY appreciated!
Even if  you buy baby food, napkins or toothpicks at amazon it helps this site, and you do not pay anything extra by using the links here. Again, you pay nothing extra by using my links, it is just a way to help support this site, so again, I thank you in advance 

If you enjoyed this article/review, feel free to leave a comment at the bottom of this page and also be sure to join me on twitter or my new facebook fan page! Also, you can subscribe to my feed at my subscribe page HERE and read these posts in your browser or news reader! Also, the new forums are NOW OPEN on this site so get involved if you like! Thanks so much for visiting my site!