Hi Steve,
Wanted to submit these photographs for your daily inspiration page. These were taken using a Mamiya C3 Twin Lens Reflex camera, with the 80mm F2.8 lens, and Tri-X 400 film.
The owners needed 20×24 photos of their work to be displayed during their first year anniversary party so they asked us to do it for them in exchange for free tattoos. Needless to say, we had a blast during the party and well, I still haven't collected my free tattoo.
The Fairie photo is my favorite because the tattoo is unique. It's very feminine. Most tattoos are clearly delineated and the borders are very clear. This one was very soft and light and the transition from clear skin to ink was very gradual.
Cheers,
Jake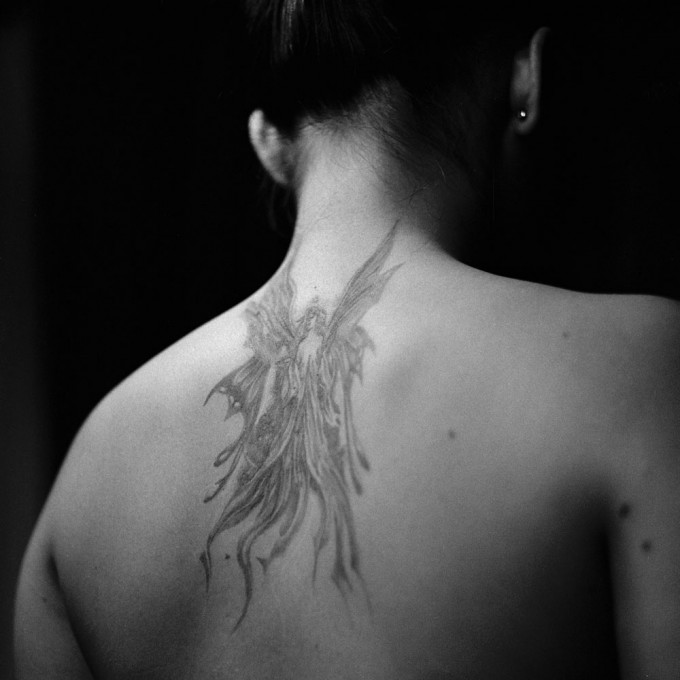 –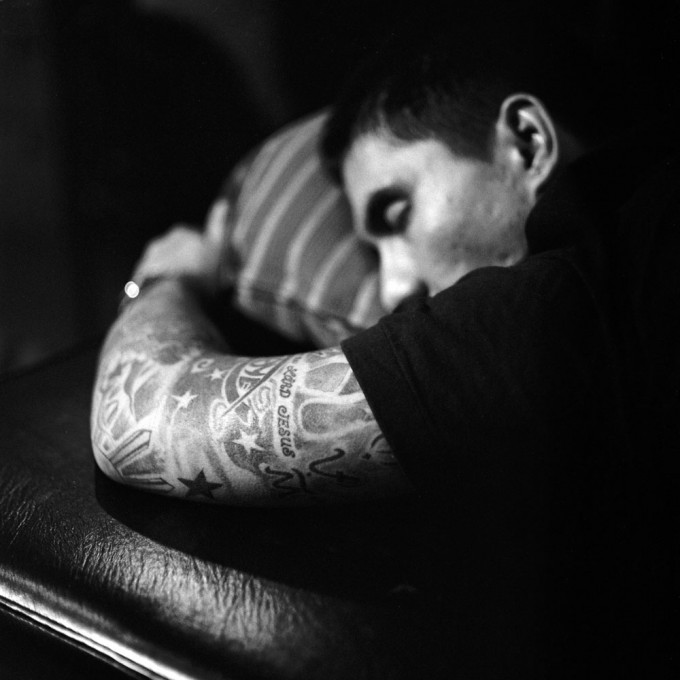 –