From Steve: TGIF! Here are two photos that were entered into the M9 contest that were in my top 20 folder. I thought the portrait was so good it should at least be in a daily inspiration so I asked Francesco if I could post them today and he said was happy to share them. Thanks Francesco!
15th January 2011
16:01
Monreale, Sicily
At the highest summit of the Cathedral of Monreale, I met this man.
He was from Saint Petersburg and spoke no English and no Italian, only Russian. He also wore no shoes, only socks.
In a surreal spark, he grabbed me gently but firmly by the arm and with the most indecipherable gaze proceeded to sing to me "Mamma", a 1940 song made famous by Beniamino Gigli.
His ways were mellow and he knew every single word by heart, in flawless Italian!
About me and my passion for photography:
I fell in love with photography rather late, in my mid twenties. In truth she had already flirted with me as a shy teenager, but I was 24 when she really bit me.
"Learn to love me" – photography whispered to me one day – "and you will learn to love everything".
It took years but when I was ready she introduced me to the Leica M4 of a friend. "This camera is special" – she said. "she will do exactly what you ask her to. Her glass will never fail you, not even wide open or in the most difficult of situations. She is quiet and she is fast. She is free of vibrations and she will never distract you from my essence in any way. You have learnt to see how I see, now you are ready: raise your eye to this viewfinder and see how you had forgotten to see".
Years went by. I eventually managed to buy an M6 with a Summicron and loved them both very very much. One day unfortunately I was forced to sell them, and regretted it ever since. The man who bought them from me was an old gentleman dealer from Barcelona who had devoted his entire life to photography. Seeing how much I loved my camera, he almost cried. He was a great man.
Photography evolved and brought digital. There are many great cameras out there. I now own a little Ricoh GRD2 which is great for taking visual notes. I enjoy pushing it to its limits and it has helped me develop a more fluid approach to framing. A friend lent me his D300 to shoot the images for this contest but the feeling is simply not there with a DSLR. At least not for me. The M9 is the ultimate digital camera for the style of photography that I love. If I win I would like to use this camera to bring happiness into people's lives by taking great pictures of the people I meet and giving them out for free.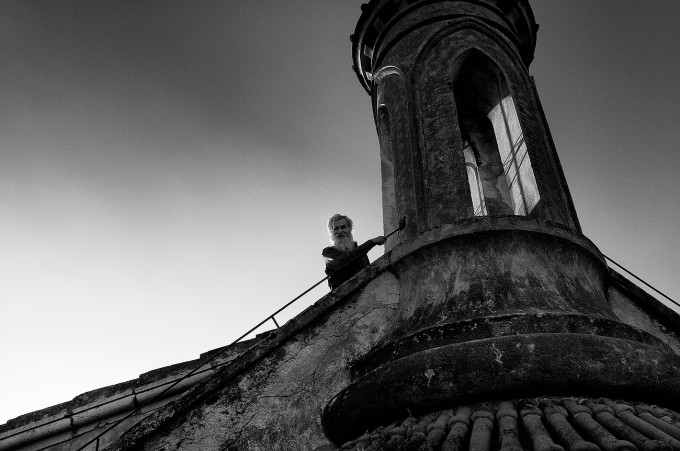 –