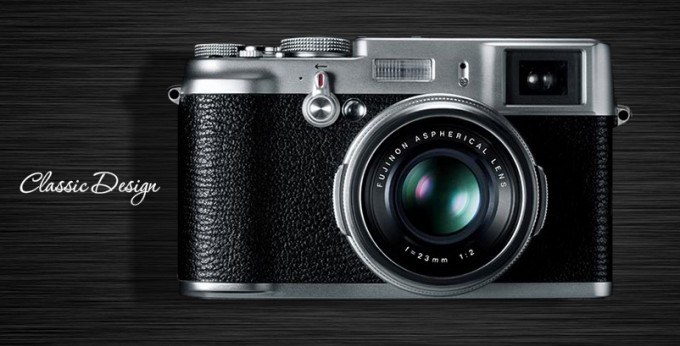 The Fuji X100 is getting closer to being in the hands of shooters worldwide. My ears have heard shipments as early as March 7th, or at least the week of the 7th. I have one on pre-order and have been told I will be getting one of the first available so I can not wait to shoot it and compare it to the Leica X1 and even the M9. It seems like there have been quite a few samples posted online already and even today DP Review have posted many samples from the camera.
There are videos, samples and more info over at the dedicated X100 site from Fuji. They say the X100 was developed without compromise. Those are pretty bold words so I have high hopes! I really do not  think the IQ will beat the Leica X1 in regards to flat out brilliance and detail (I could be wrong) but from what I have seen so far but I am betting the camera will be much more responsive. On paper, it appears the X100 is everything the X1 should have/could have been. A fast f/2 lens, manual control on the lens for aperture, manual focus using the lens, built in viewfinder, classic style, even HD video capable.
I have huge plans for testing the X100. I am either taking the X1, X100 and an M9 to Tombstone, AZ for a "Shoot Out" in the old west (a reader here recommended this) or across the country for a three week trip that I may be taking mid March. Either way, as soon as I get my hands on the X100 I will have a huge review with loads of images, full size files, video, comparisons, etc. Can't wait!
Until then it may be a little slow around here review wise as it seems there is this "calm before the storm" happening. I will be posting a Voigtlander 25 0.95 lens review for M4/3 by David Babsky in the next day or two, also more on the Leica X1 and using it with it's external VF. I will also be announcing the M9 contest winners by March 1st as well as announcing the next Contest and it's prize just a day or two after that.
Finally, there will be some cool announcements and fun polls on the way as well. Review wise, besides what I mentioned above, possibly the Zeiss 50 Sonnar on the Leica M9, the Olympus E-5 may get reviewed, and a new Friday film will be posted using the Leica CM Zoom!  A couple of new video processing lessons will be posted as well.
[ad#Adsense Blog Sq Embed Image]