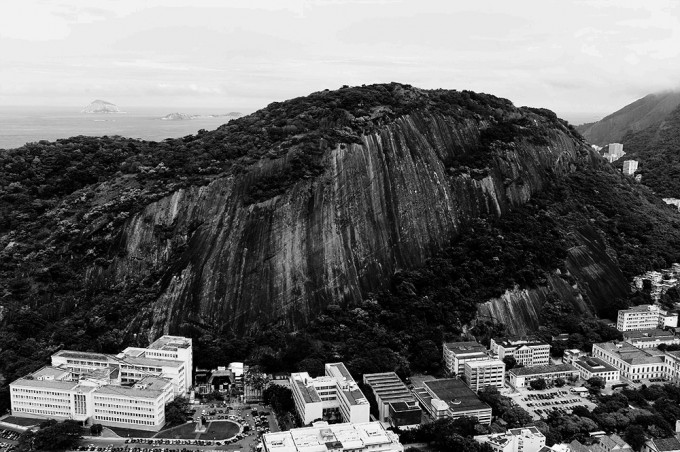 Heading up to Sugar Loaf, Rio Brazil
Today was a day off in Rio Brazil and even though the weather here is rainy and grey today, some of the band members and myself went up to Sugar Loaf mountain (can read the Wiki HERE). Sugar Loaf is the typical tourist attraction in Rio but it is still a must see kind of thing. Basically, you start out at the bottom and take a cable car up to the top of the mountain and then get out and see the nice views of the city below.
Of course I brought along my Steel Grey M9 (that has been performing amazingly I might add) and the 35 Summicron and 90 Summarit. It's been fun re-bonding with this camera 🙂
Coming back down on the 2nd car I snapped these two cool shots with the M9 and 35 Summicron.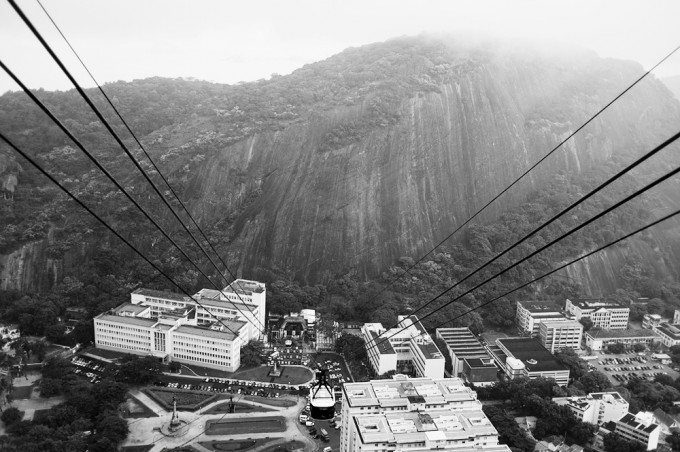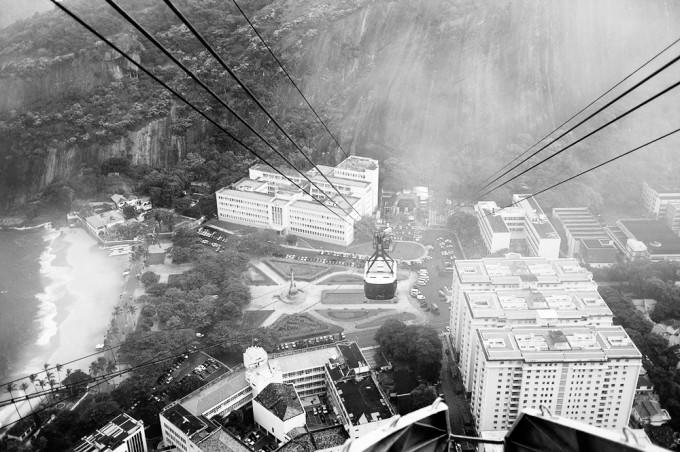 –
Once we reached the top we were in the clouds and it the visibility was ZERO! I snapped  the shot below of Sarah on the railing.  I did not blow out the background! This is exactly what we saw…NOTHING!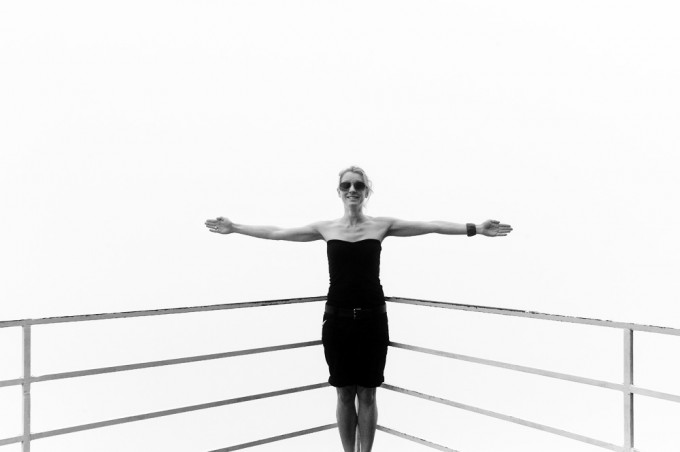 –
This was snapped on the 1st level before we went up to the top. I love taking shots into mirrored surfaces for some reason, lol.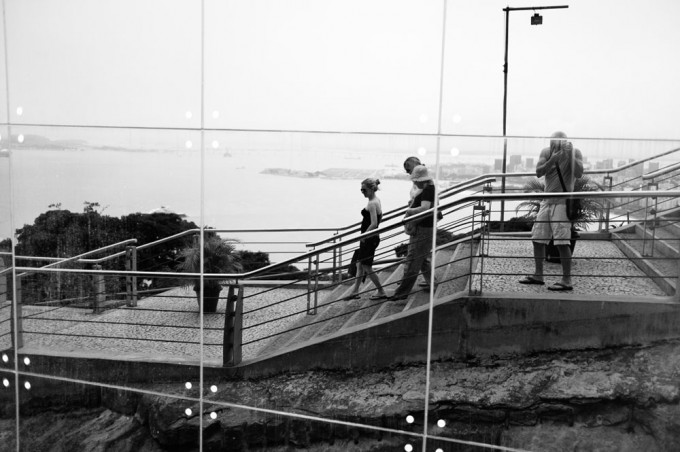 On the 1st level the view was amazing! It was cloudy but it was still possible to see the amazing views of Rio…shot with the 90.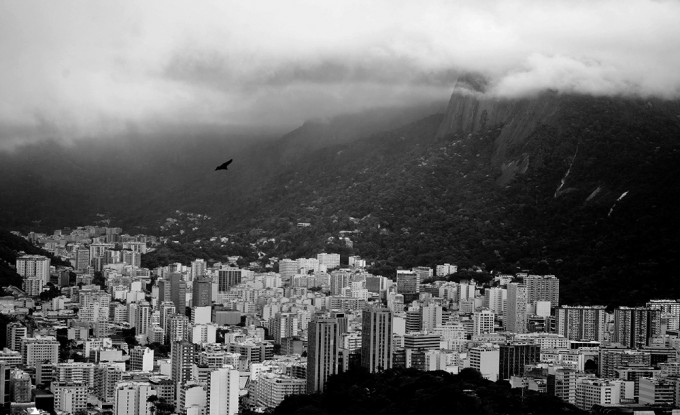 –
The clouds lurk in…
–
At the half way point there were little monkeys all over the place and they seemed friendly but I didn't risk my fingers by attempting  to pet one. Instead I shot these with the 90 Summarit.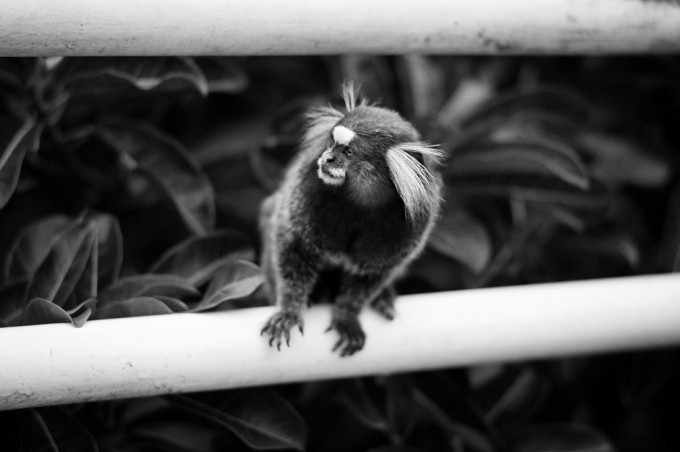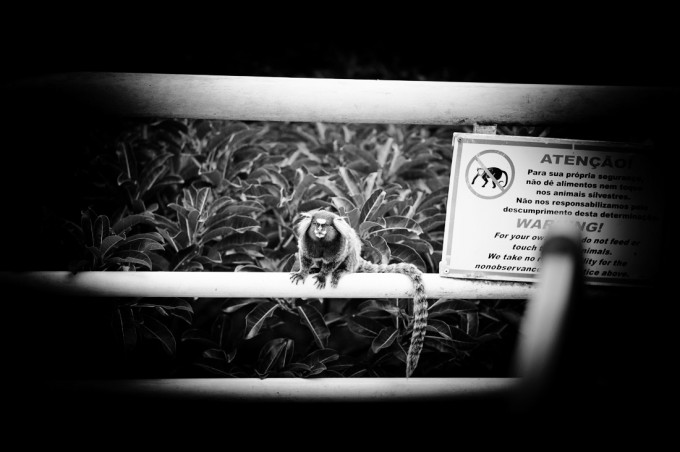 –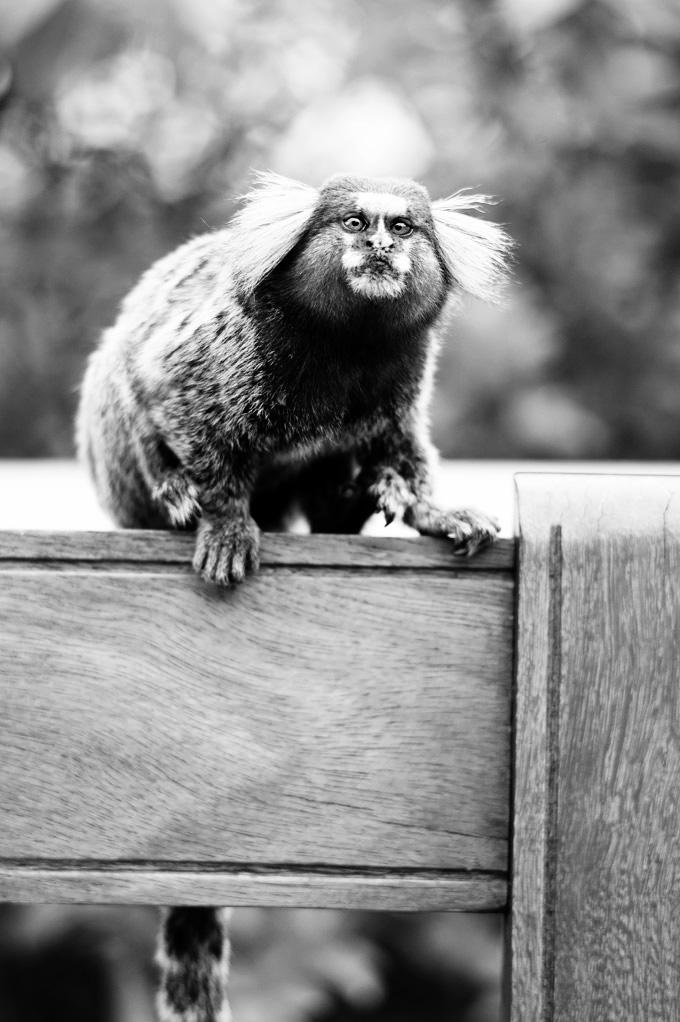 –
The weather was getting cooler and the rain started coming down harder so we left and came back to the hotel where I am now at, sitting at the desk in my room looking out the window at the grey gloom that surrounds the city. I don't mind it as I know I will have nothing but sun and heat when I get back home to Phx, AZ 🙂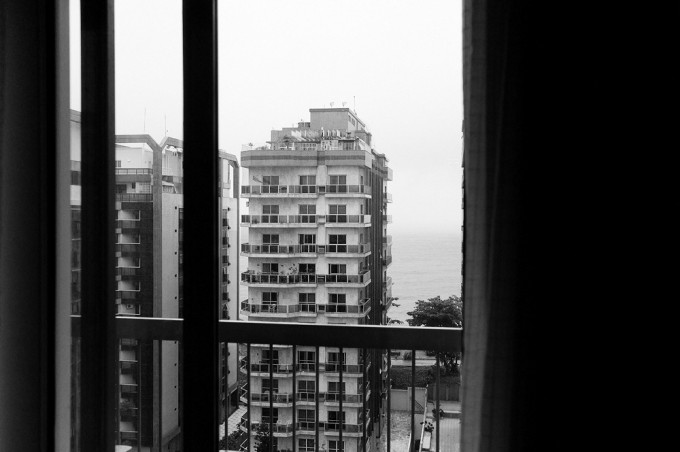 –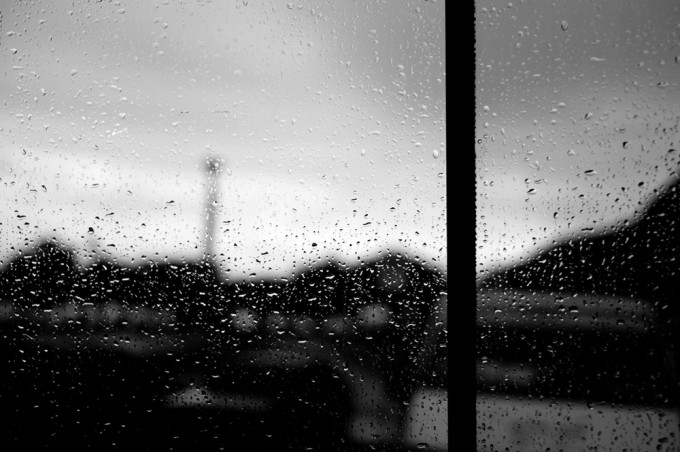 I think I will head down to the cafe for some Spaghetti Bolognese for lunch. It's pretty tasty 🙂 I'll have some guest posts coming up really soon, in the next few days. Also, more Seal tour reports!
A few requested some color shots…here is one 🙂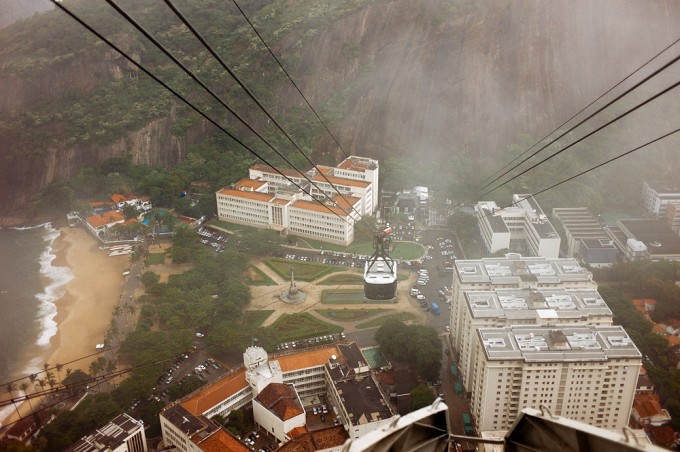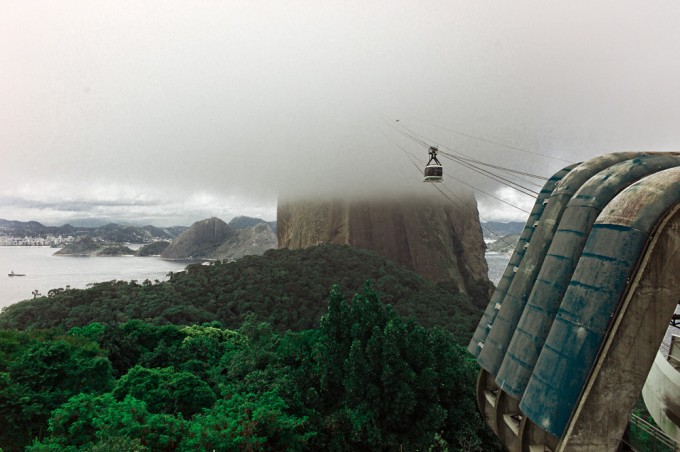 [ad#Adsense Blog Sq Embed Image]