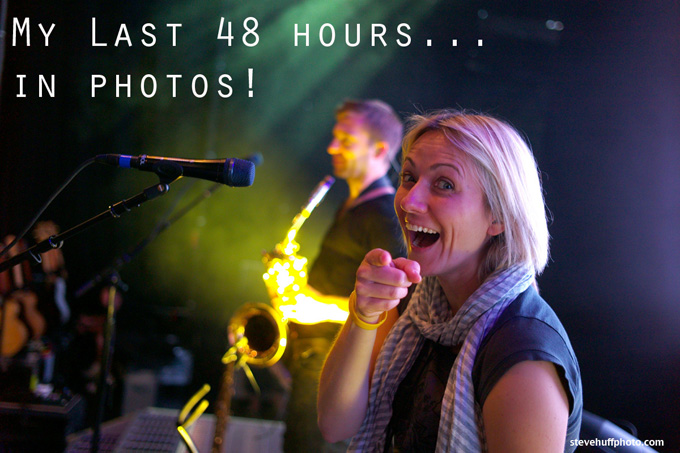 My last 48 hours… in photos…
by Steve Huff
Wow, I have been one busy guy these last couple of days! It seems like the tour is now picking up steam and there are more and more shows with less days off. In the past 48 hours I have arrived in Moscow Russia, toured the Red Square, shot the Moscow show, shot a 2nd show in Moscow that went all night log until 6:30 AM this morning, caught a flight to Vienna Austria and traveled all day, arrived at my hotel and left 20 minutes later for dinner and a visit to the coolest Leica Shop EVER, Westlicht Camera in Vienna, Austria.
Whew!
Lots of stuff packed in these last 48 hours and luckily I had my M9 with me for most of those hours!
Since I do not have a few hours right now to sit down and write a killer article I decided to just post and share my last two days with you…in photos!
When it's all said and done, it is always about the photo anyway right?
Enjoy and hopefully I can get more work done on the site next week (all depends on wifi availability as we start the busses tomorrow).
So let's start off with the train ride to Moscow…
After leaving St. Petersburg Russia we boarded a train for a 4 hour trek to Moscow where Seal was performing not one, but TWO shows in the same night. One at a great concert hall, and then a private show in the evening. It was going to be a long day and night but the train ride was great. Smooth, relaxing and a teeny bit of fun as well.
Another M9 shooter and Seals guitar tech, Steve McDonald. We had a great table with window seats to check out the view as we made our way towards Moscow..oh, and the grain and BW conversions were done with SIlver Efex Pro II.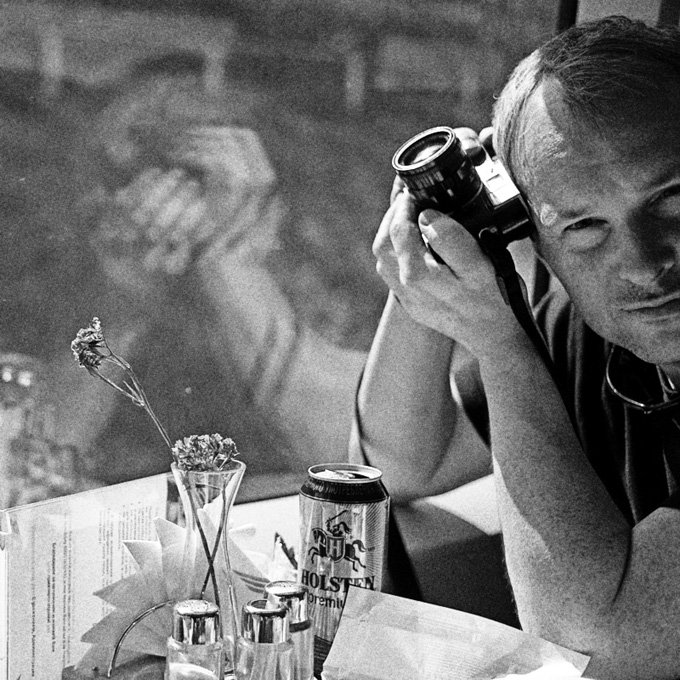 –
The new Drummer for the band, George Johnson..always being the funny guy…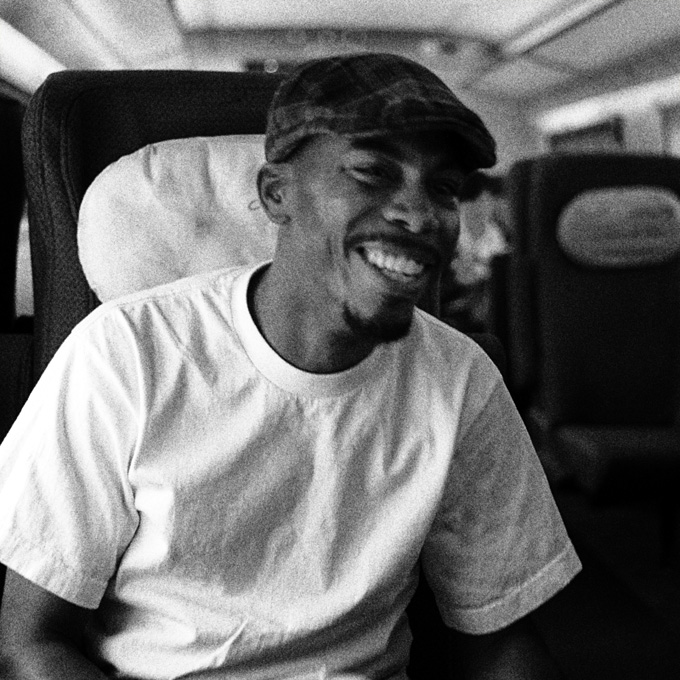 –
When we made it we all got off the train and headed for the vans to take up to the hotel. Looks like some of the guys were tired of the train experience.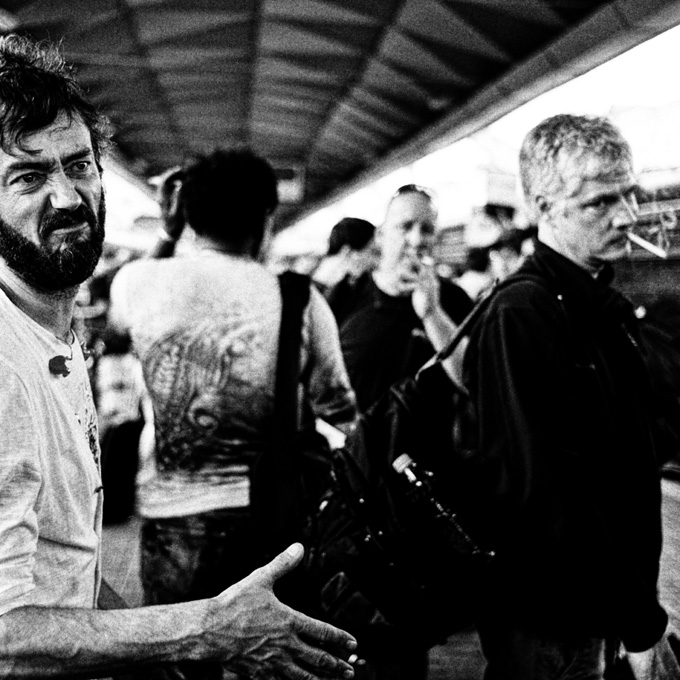 –
Our bus driver decided to take a smoke break after we all loaded in the van, so Gus joined him.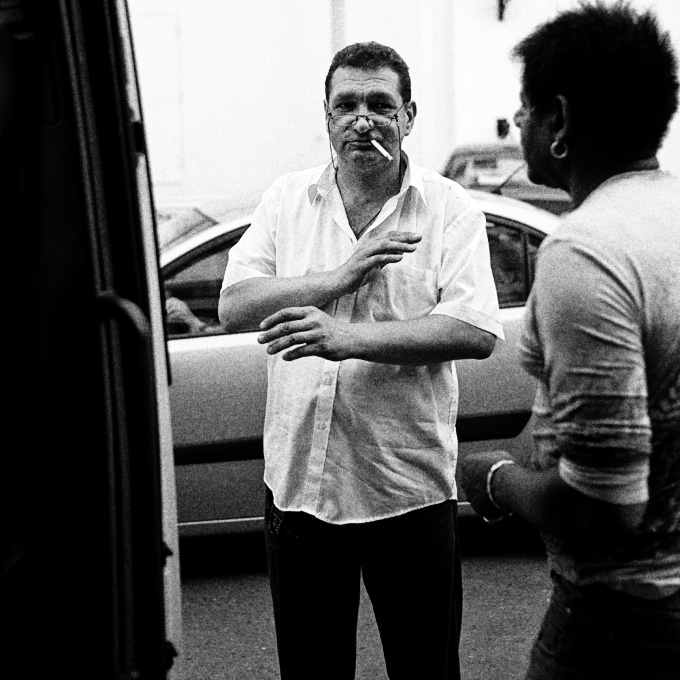 –
By the time we arrived to the room it was already late so I went to sleep and then woke the next morning for some breakfast and a trip to Red Square with some of the band members. It was bright and sunny so it was tough to get any good shots, but it was still fun to visit and see the sights.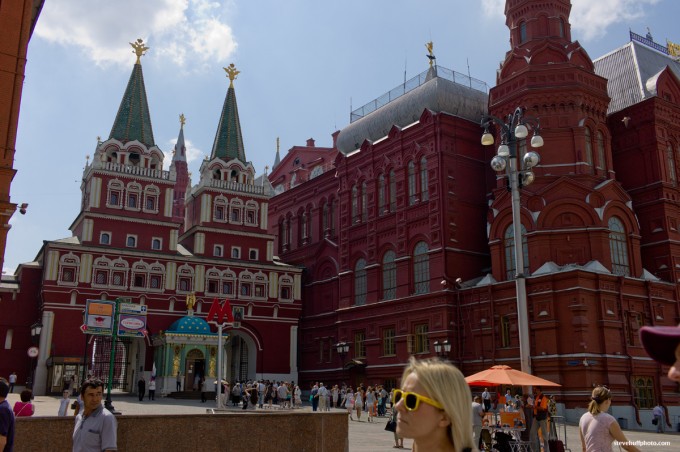 –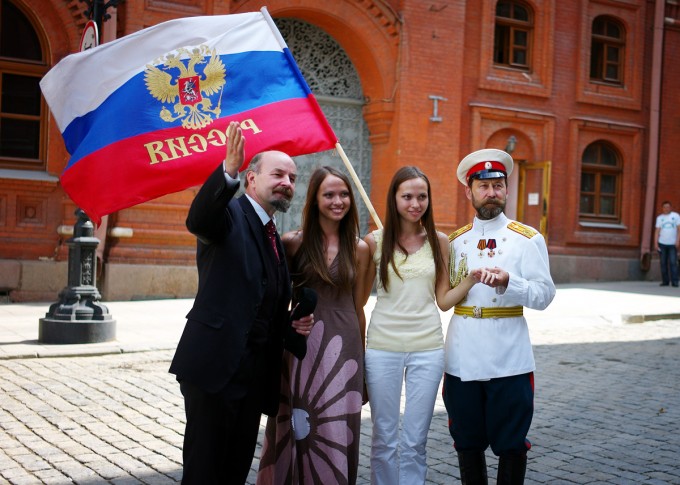 –
I had the exposure wrong with this one and it was hard to get right as the sun was shining right towards me…so the HDR look is not my preferred way to process but in this case it saved the image.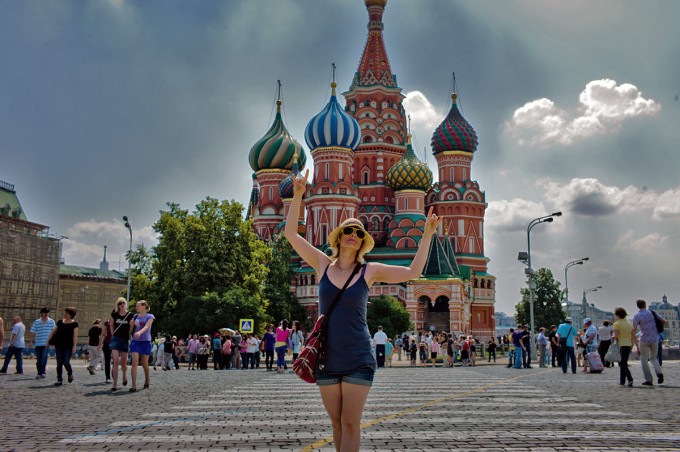 –
By the time we got back from Red Square we had 40 minutes to get ready and be down in the lobby for sound check. Here is George with his drum set at that sound check.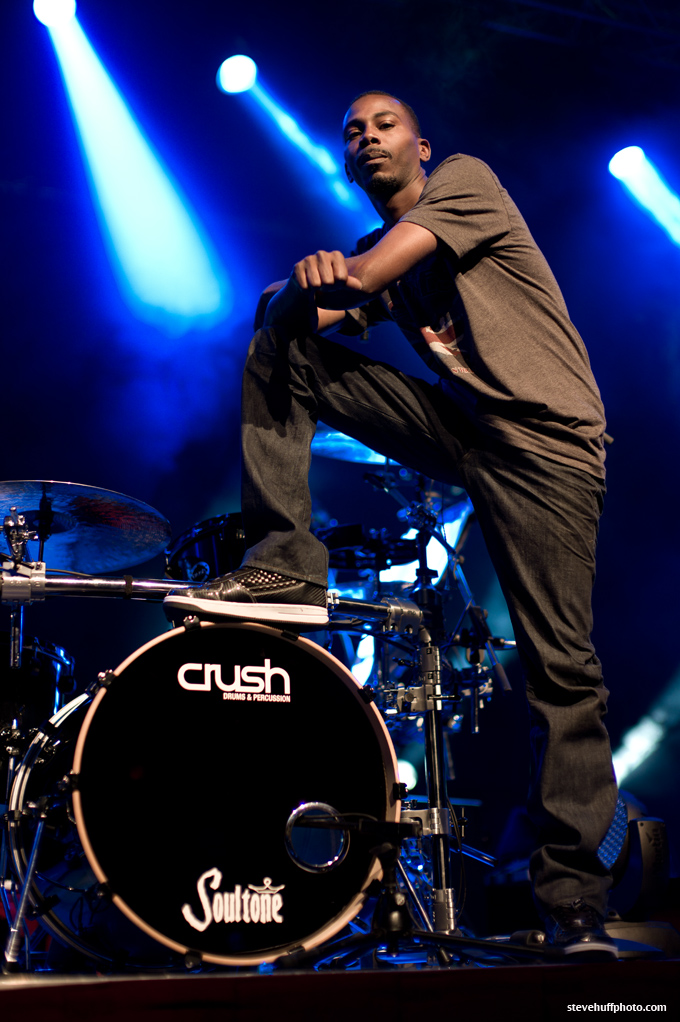 –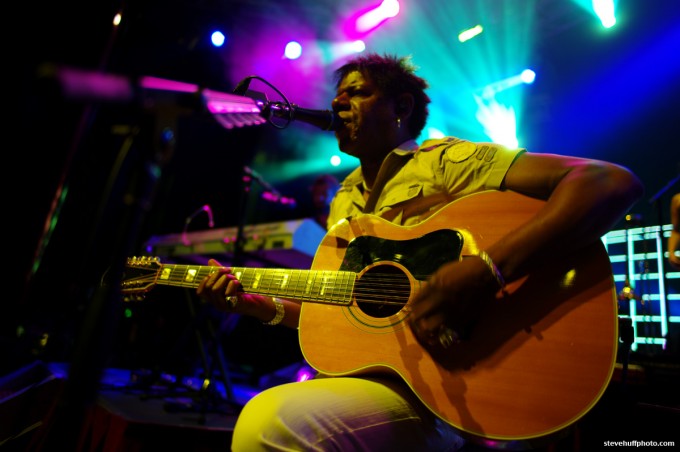 –
Showtime! decided to go up top for a different perspective. Click for a larger and better view…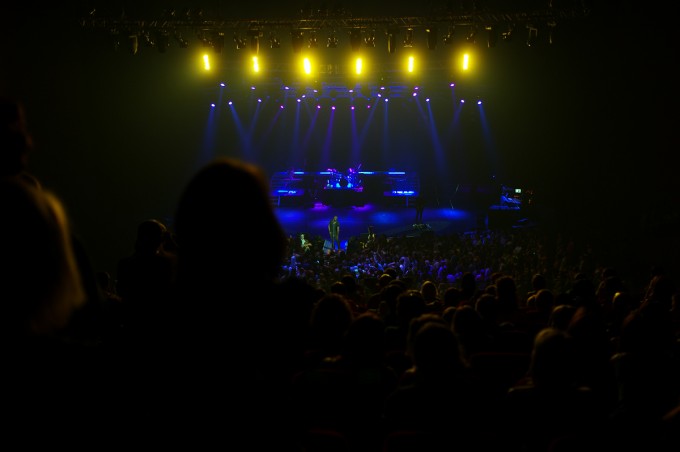 –
A group watching the show from above…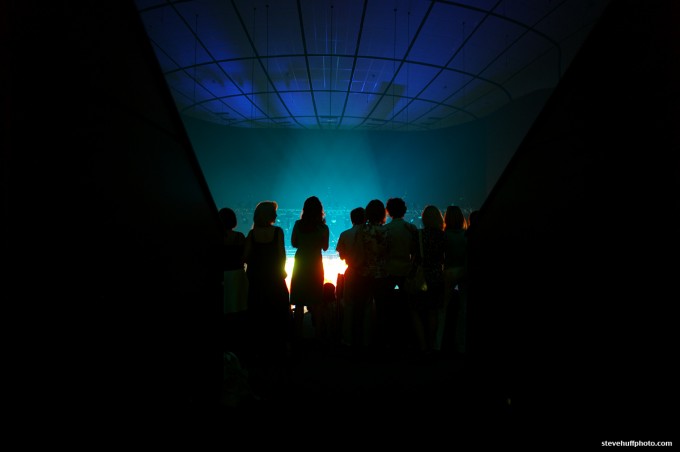 –
…and it is always fun to shoot by the stage…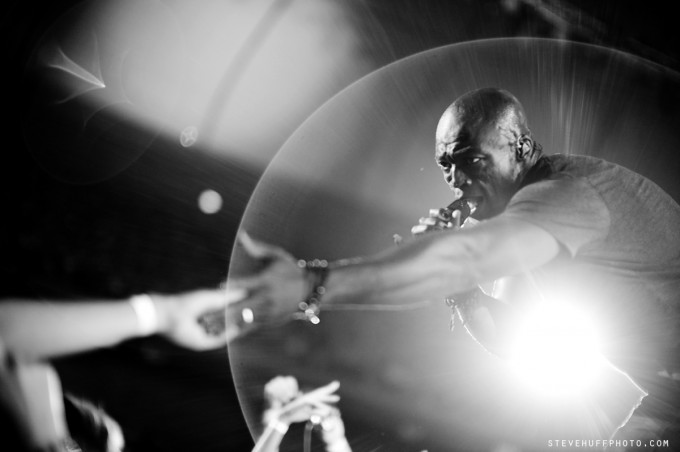 –
after the show a fan came backstage and Seal tried out his old medium format film camera.. a Pentacon 6 TL…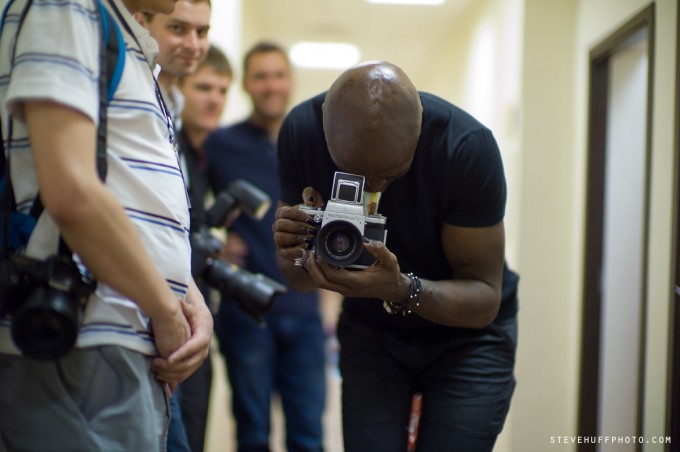 A couple that was dancing while Seal sang "Loves Divine"…M9 and 24 Summilux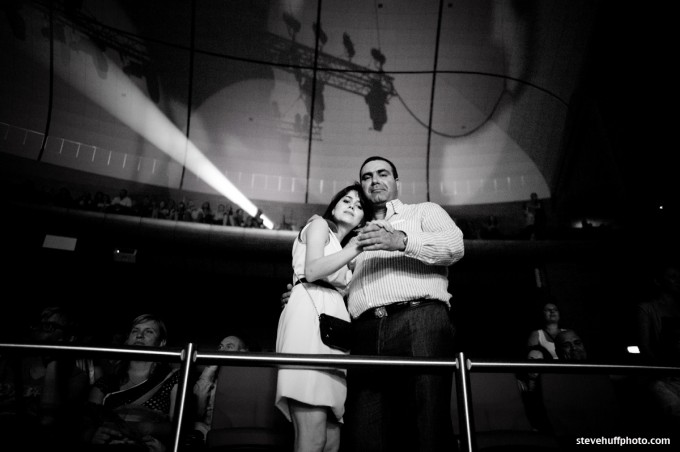 –
After the show we had to go right to another show, which was a private concert in a club that started at 2AM. We ended up staying until 6:30AM.
The next two images were shot at the club, in near darkness. I wanted to sort of test out how the Nocti would do wide open, ISO 2500, crazy low light, and slow shutter speeds.
f/0.95. 1/30s, iso 2500 – JPEG B&W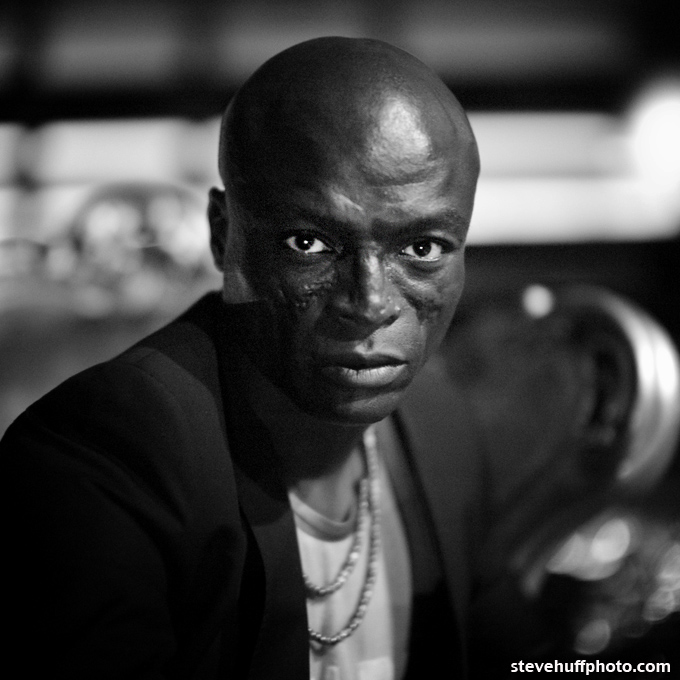 –
the show started and it was pretty cool as it was very scaled down and intimate…AND DARK. So dark that I was wishing my Nocti was a f.050 lens! lol! Slow shutter speeds meant most shots were soft. All were ISO 2500 and wide open.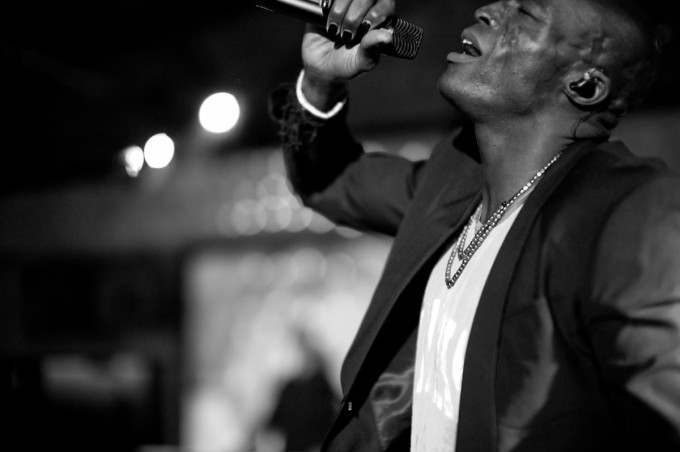 –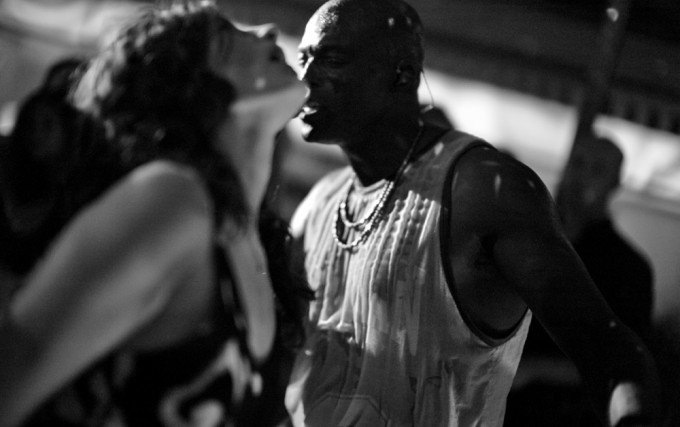 –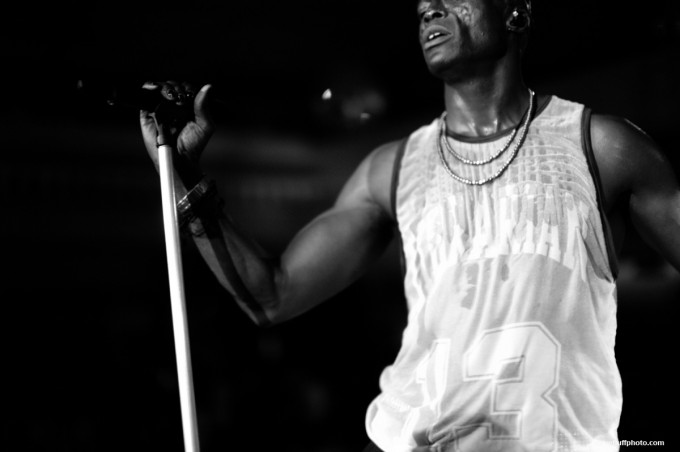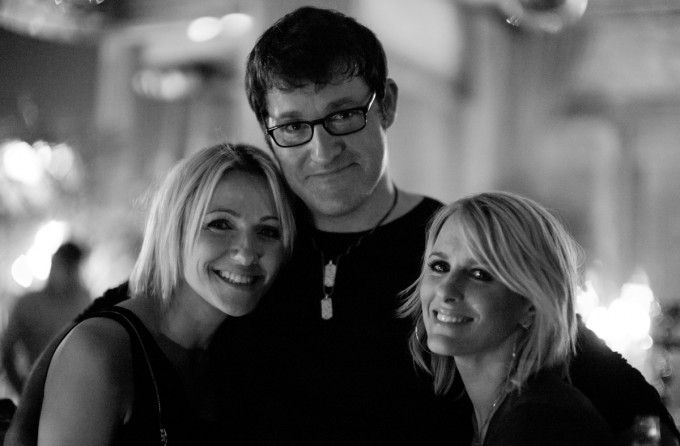 –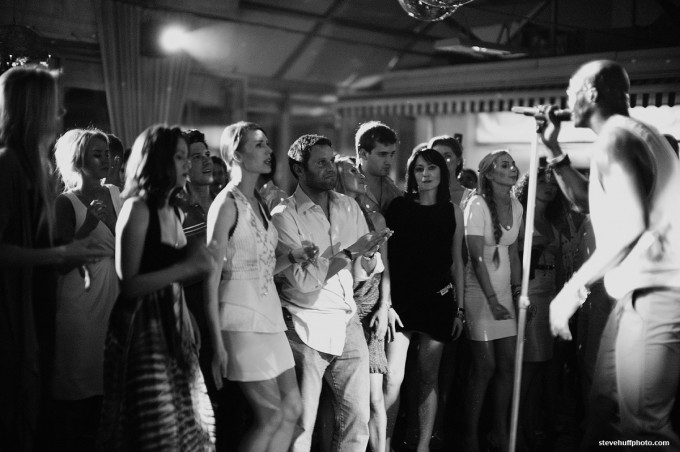 –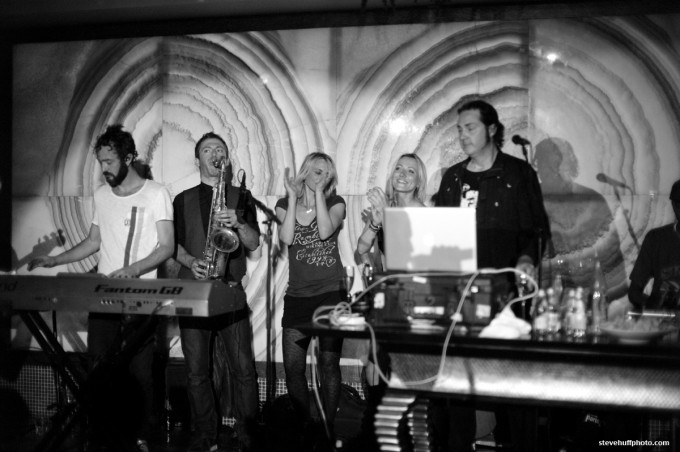 –
how about some color at ISO 2500, 1/25s?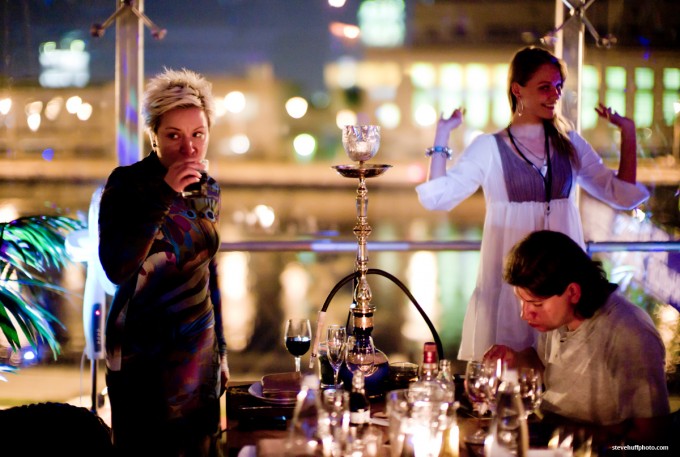 After the show we hung out for a while and it was soon time for some food…we ate and then headed back to the hotel at around 6-6:30 with just 3-4 hours to go before heading to the airport for Vienna.
When I arrived in Vienna I had about an hour to get ready as we were going to head to Westlich Camera in Vienna which is an AMAZING out of this world Leica shop. Here is Seal with the all new, extremely limited edition M3-P and chrome Noctilux f0.95! Only 20 made, just for Westlicht Camera.
–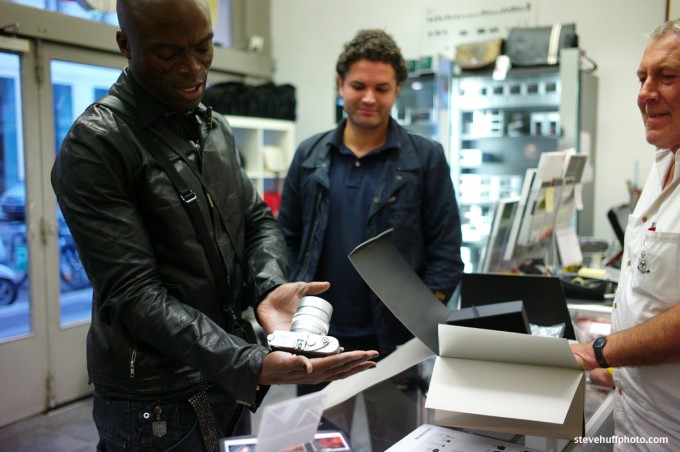 –
as I roamed the rooms of the Leica Shop I saw a stack of lenses…and guess what they all were..yep, 50 Summilux ASPH lenses all ready to be shipped out…wow. There were about a dozen sitting there which was a cool sight to see.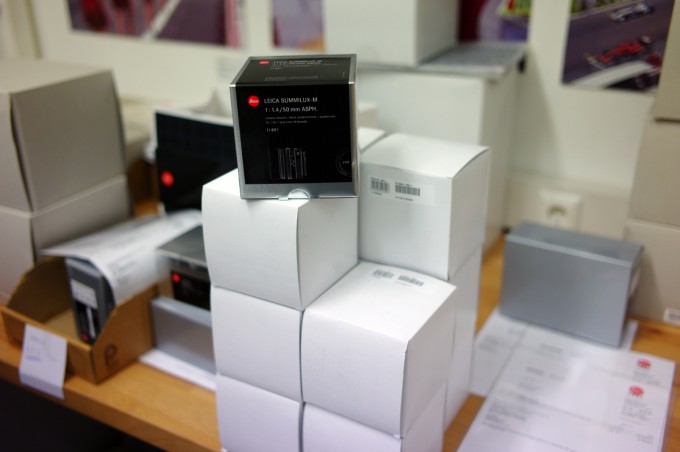 –
how about a chrome M9-P with chrome 50 Noct?
After the Leica shop, the owner took us to a delicious dinner. This one was shot with the M9 and 50 Lux ASPH at 1.4, ISO 2500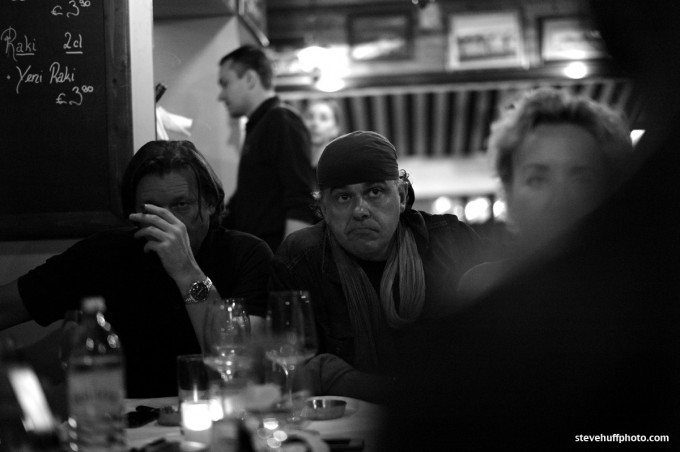 –
It is now past 2am and I am ready to just crash and sleep. Tomorrow is a show day and will be hopping on a bus right after to drive to Budapest. Should be an interesting next few days!
[ad#Adsense Blog Sq Embed Image]