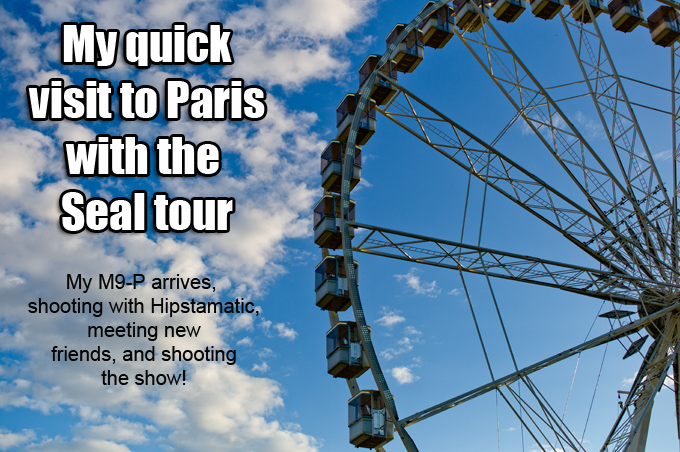 Wow, just woke up this morning on the bus as we pulled in to Rotterdam Holland. I was dreaming that I was drowning in a big pile of goat cheese…don't ask me why, I have no clue why I would have a dream like that. Odd 🙂
Anyway…
I left Paris last night around 2Am on the tour bus headed towards Rotterdam. When I arrived in Paris on Thursday I was tired but also excited to see the city, taste the food, and see if what I heard was true…that French people dislike Americans! Woo hoo…an adventure was waiting to unfold…or was it?
As I arrived to the beautiful Park Hyatt I freshened up with a nice hot shower and shave and put on some fresh clothes. Being on a tour bus day in and out can really do a number on you in the body odor department as there is no shower or way to clean up on the bus. After a show I am generally all sweaty and then all I can do is hop on a bus to sleep.  After that you wake up feeling a bit…icky.
So it felt so good to be in a great city, and a great hotel. I have to say, it was the nicest shower I have ever been in. Period.
Visiting a local camera shop in Paris – Iphone 4 and Hipstamatic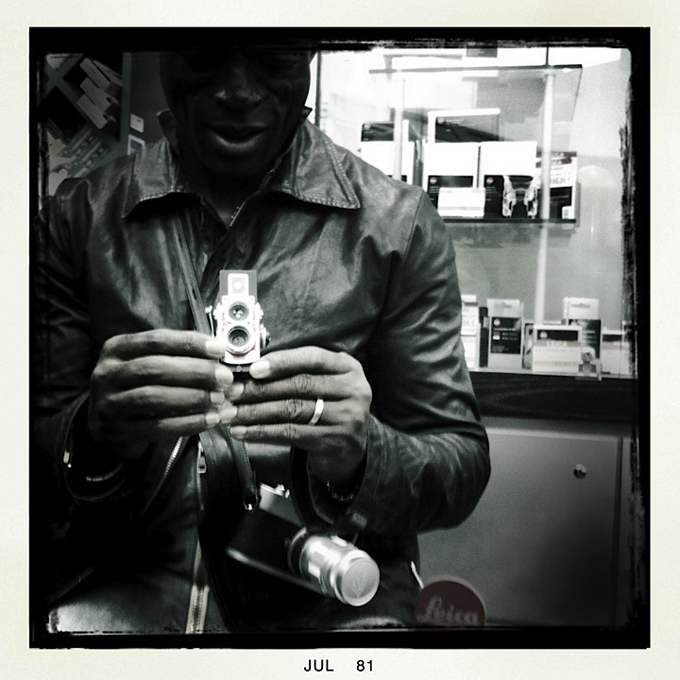 I was ready to take on the day with a visit to a couple of camera shops, a yummy dinner, and I also planned to meet another photographer who I have known for a while through facebook, Helene Pambrun. Helene is very passionate about photography, as well as passionate about life in general and she was coming in to Paris for a couple of photo assignments and it just so happened that the timing worked out perfectly so that we could finally meet.
I always enjoy meeting new friends and other photographers who I have chatted with online. I think it is pretty amazing that we have this technology these days where we can meet anyone, in any part of the world, and things like facebook and even this website bring like minded people together. Amazing!
Having some tea in Paris 🙂 Iphone 4/Hipstamatic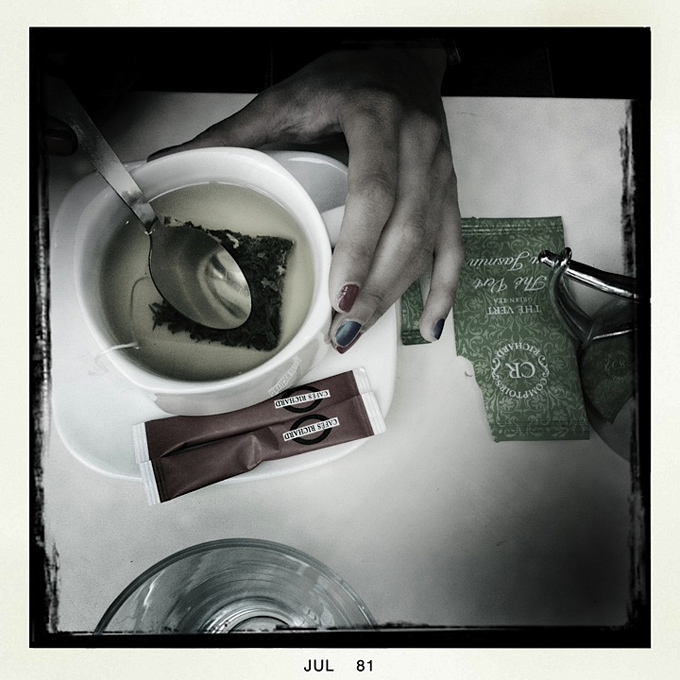 –
Knowing that Helene was taking the train in from her home town of Toulouse I decided to see if I could set it up where she could get a pass to shoot the Paris Seal show. BINGO! Full access pass granted. I knew of her work as I saw some of her work she did at a Lenny Kravitz show so I knew she would do great shooting Seal 🙂
Helene Pambrun, See her website here and here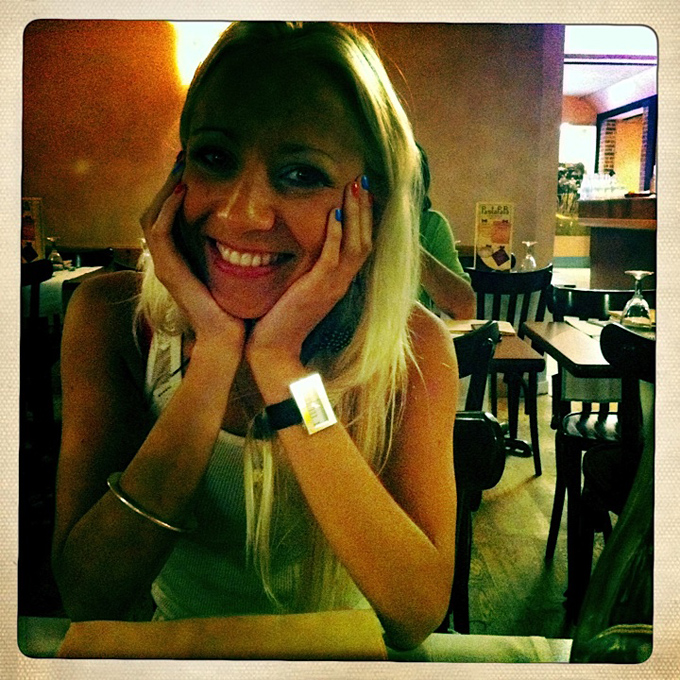 –
So on Thursday I toured a bit of Paris and had some great Pasta with pesto sauce. Yummy. I did take my M9 out but also started shooting with my Iphone and hipstamatic because sometimes you can get really cool results with it. Hipstamatic is pretty fun, even after using it for over a year it is the one phone app I keep coming back to.
Legs, always an interesting subject…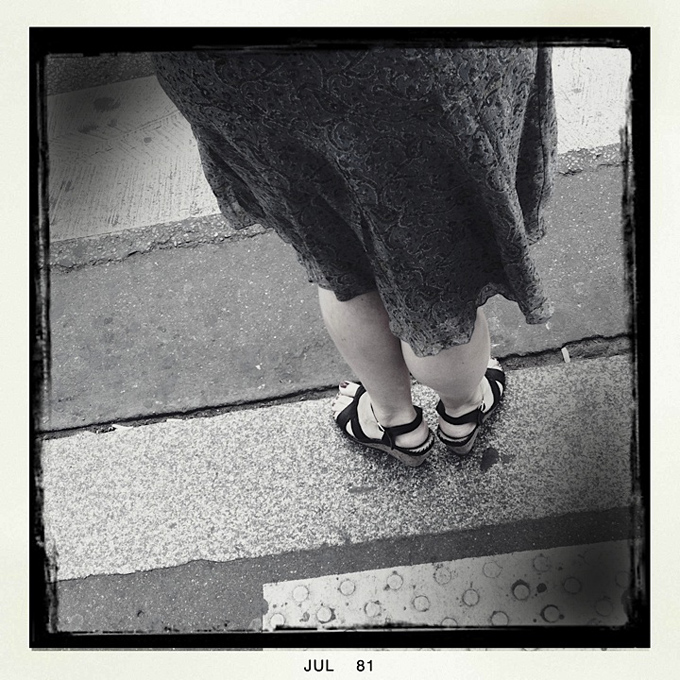 –
The beauty of Hipstamatic is that you never know what you will get..I usually shake mine before every shot to get a random effect.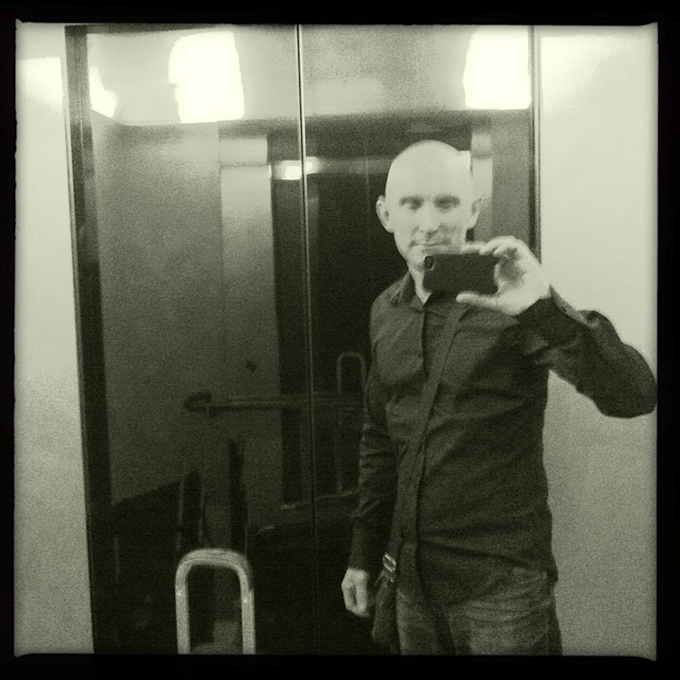 –
and a couple from the M9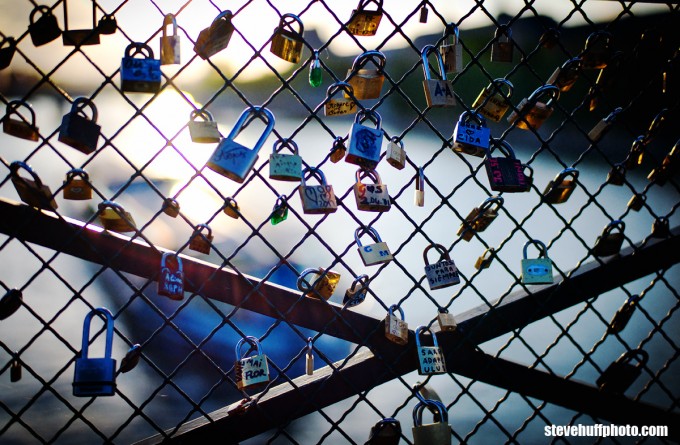 –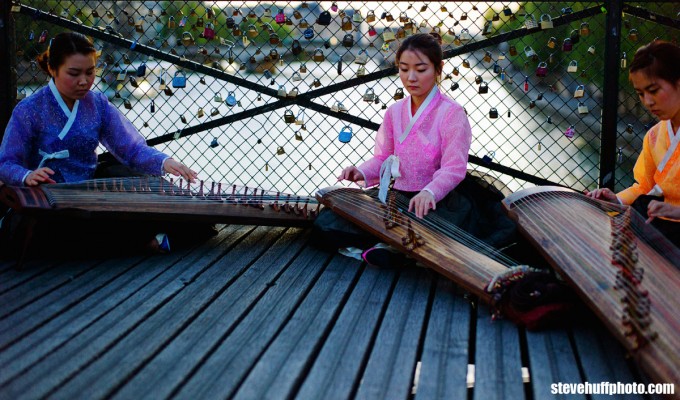 –
So after taking a walk on Thursday and seeing some cool sights I slept like a baby in my comfy bed and awoke on Friday feeling refreshed and revived. Amazing what a good nights sleep can do in a nice comfy bed huh? I ended up taking a quick walk to see what kind of shopping was around my hotel. Didn't really buy anything but again, took along my Iphone in case I saw any cool photos along the way.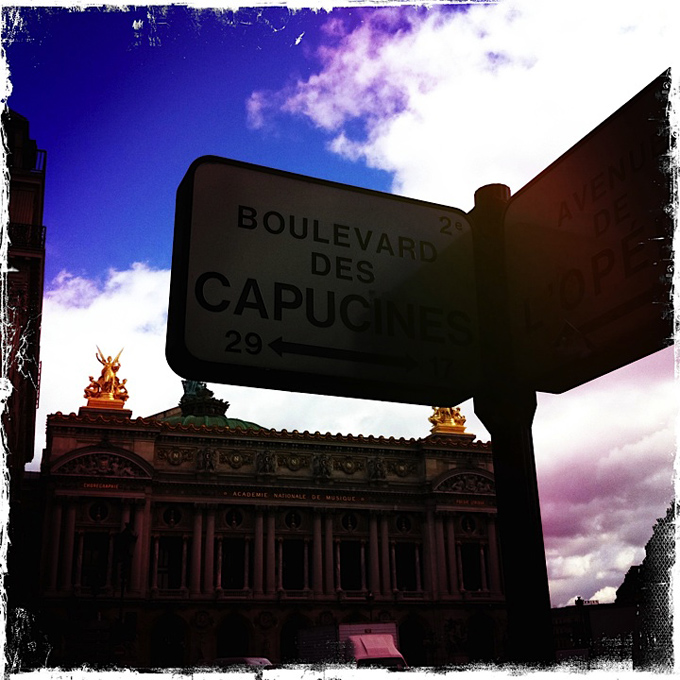 –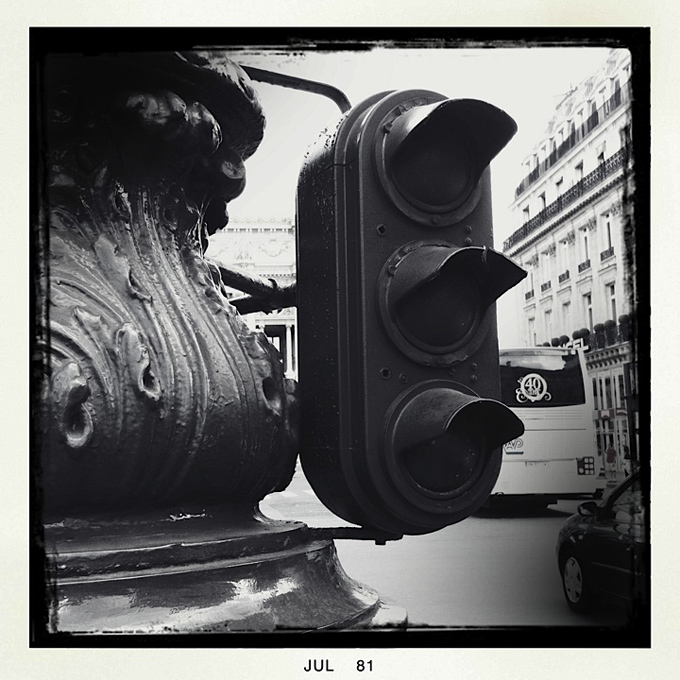 –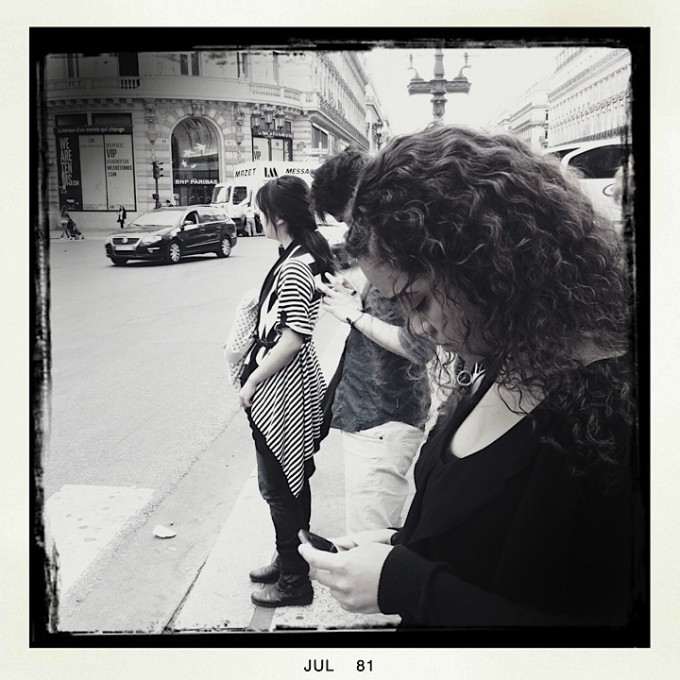 –
I did not get anything really interesting on that walk but it was getting close to show time so I headed back  to my hotel and guess what was waiting for me when I got there? Yep my new Black M9-P…lovely! Now THIS is how the M9 should look. Stealthy, classic and with no logos on the front. Looks like an MP, just not as shiny. I have to say though, the chrome M9-P is also very beautiful, maybe more so than the black, but I wanted black after seeing both and am happy with my choice.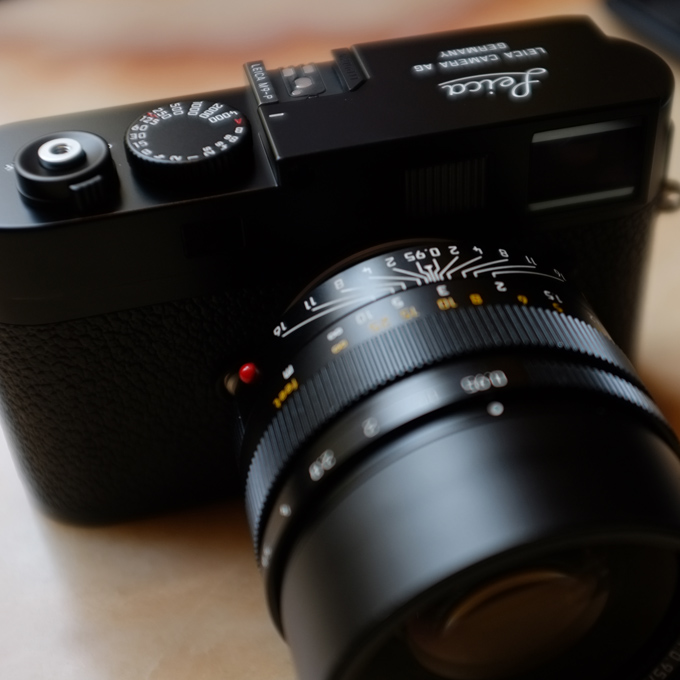 –
of course I was smiling and had to get a shot using the camera..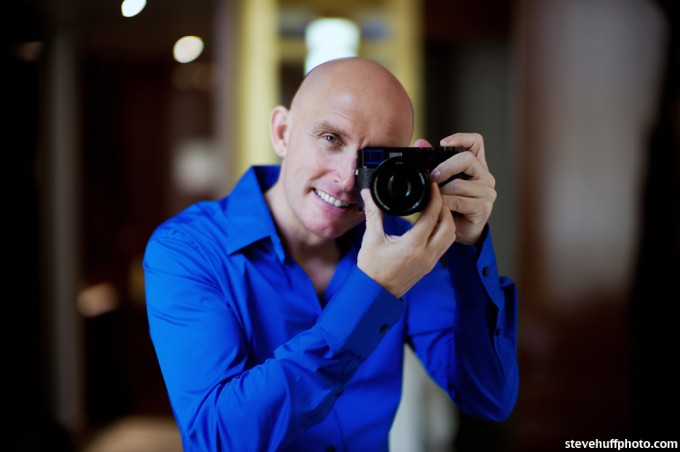 We all headed over to the venue on the bus and arrived super early due to the hotel making us leave (they were sold out and needed the rooms).
I took a walk around the venue and this time brought along my M9 AND Iphone. I spotted this couple kissing and couldn't resist a quick snap.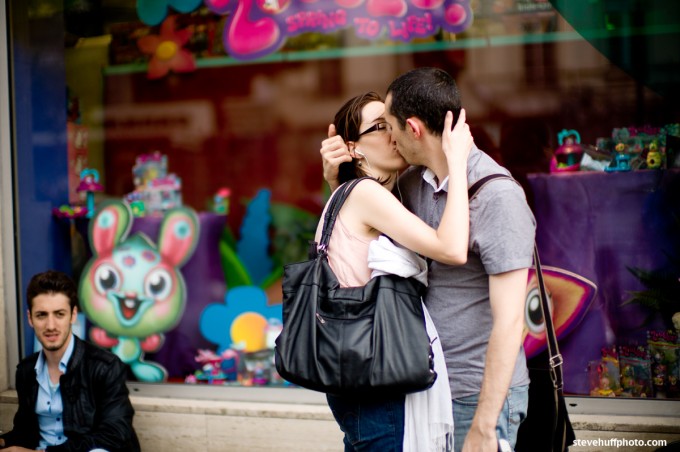 –
I think this WAS the BEST Lasagna I have ever had in my life.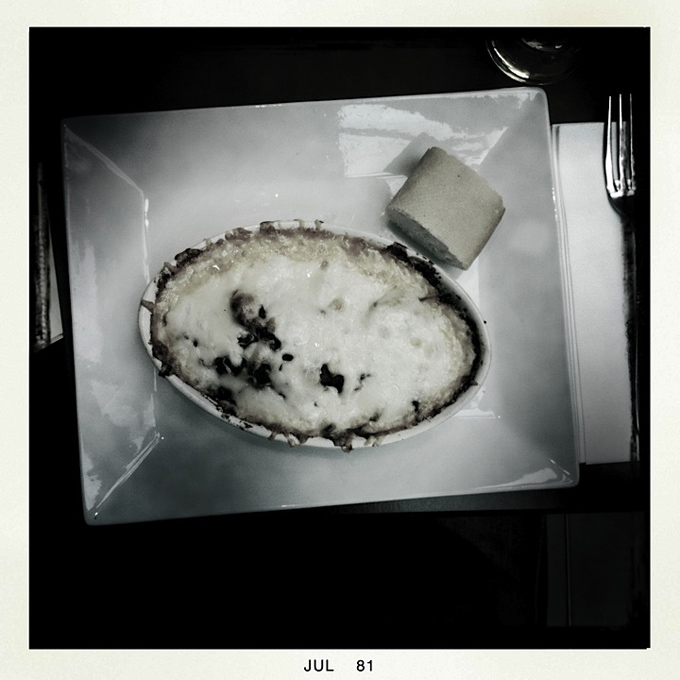 –
The show started and away I went. I saw Helene shooting not only with her Camera but with her Iphone so I took a stab at it..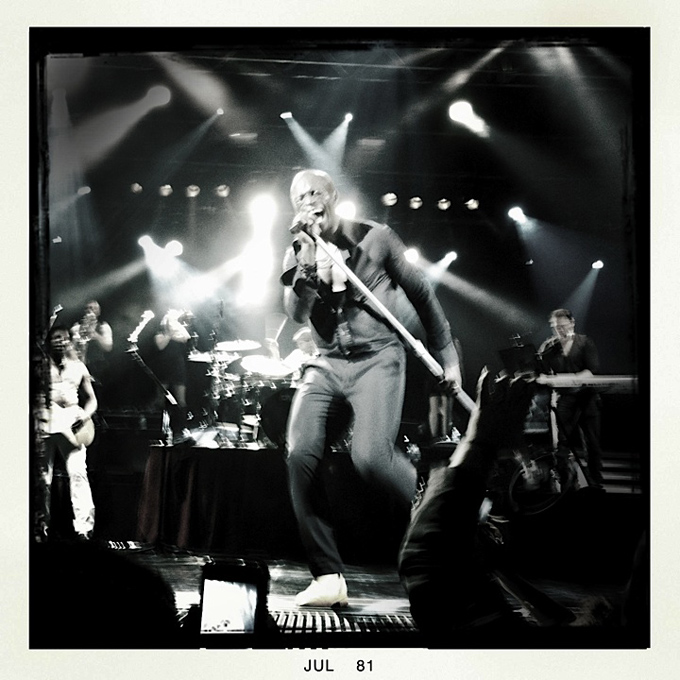 –
But then it was right back to the M9-P 🙂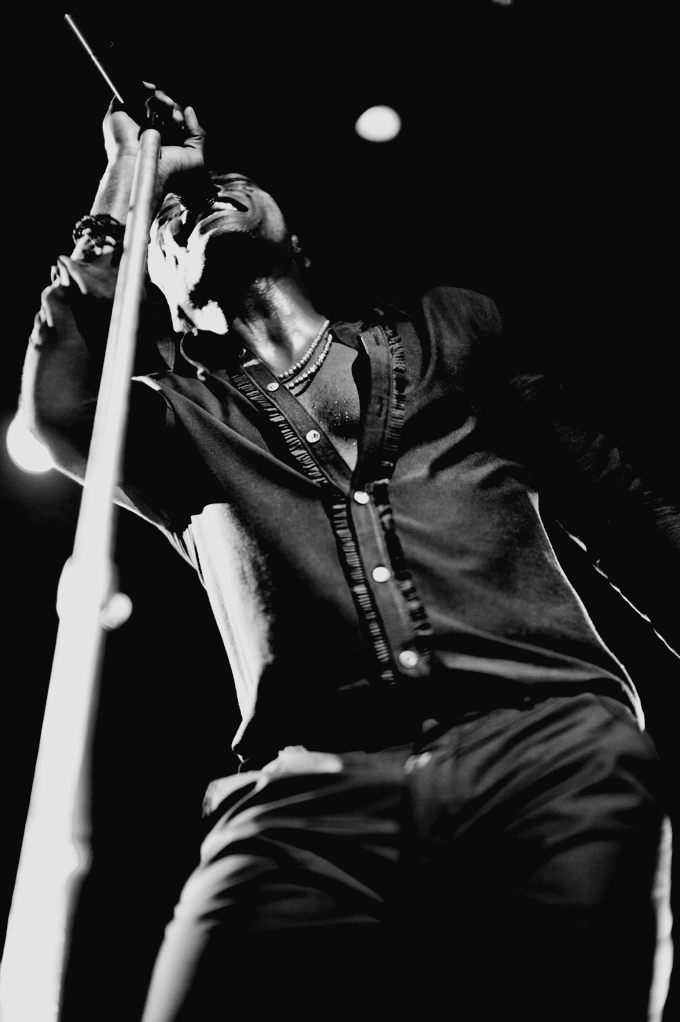 –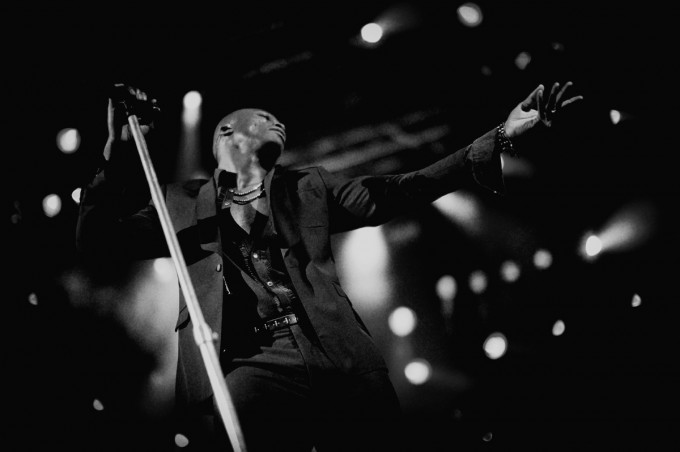 –
and some color…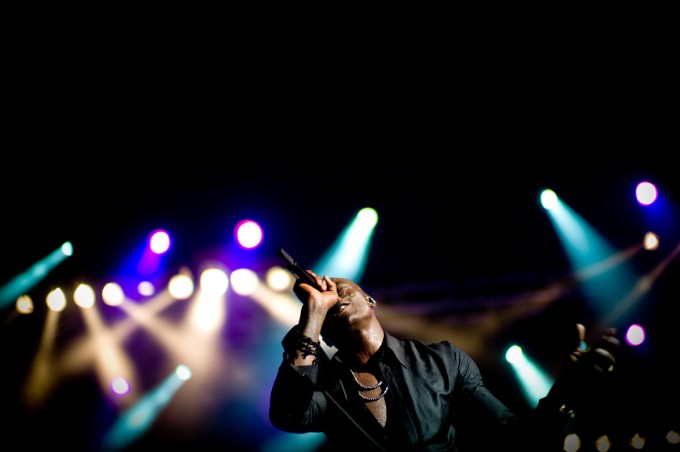 –
After the show there was an after party where some of the fans were able to meet Seal. I even met a few more friends who visit this site on a regular basis, so that was pretty awesome. It was cool to see a few Leicas in the group 🙂 After the meet and greet it was time to say goodbye to friends and head back on the bus for the trip to Rotterdam, where I am now sitting at 4:37PM in my hotel room. Paris was lovely and I will have to make sure I get back there soon for some serious photo taking. Maybe a workshop in Paris? Hmmm…anything is possible!
I am looking forward to getting home to loved ones and to get everything in order at home. Besides, I have been battling some rash near my eye for a week so a Dr. visit is in order anyway. It's been a fun 4 weeks on the road and one more show tonight for me before heading back home to Phoenix, AZ. If anyone is in Rotterdam tonight be sure and say hi!
It was great to meet all of you after the show, and I also want to thank Helene for coming to the show to shoot and showing me around Paris. Looks like she posted an image or two already on her facebook so click here to check it out and if you like what you see, click "Like". Of course you can also check Seal.com for all of the tour photos, including those that I do not post here.
Until next time (which may be when I am back home in Phx), keep shooting and make it a GOOD DAY, everyday!
Oh, and did I find the people of Paris to be rude or to dislike Americans? Not in my experience. Maybe you get what you give, and I am always nice to everyone 🙂
Ben at the after party last night…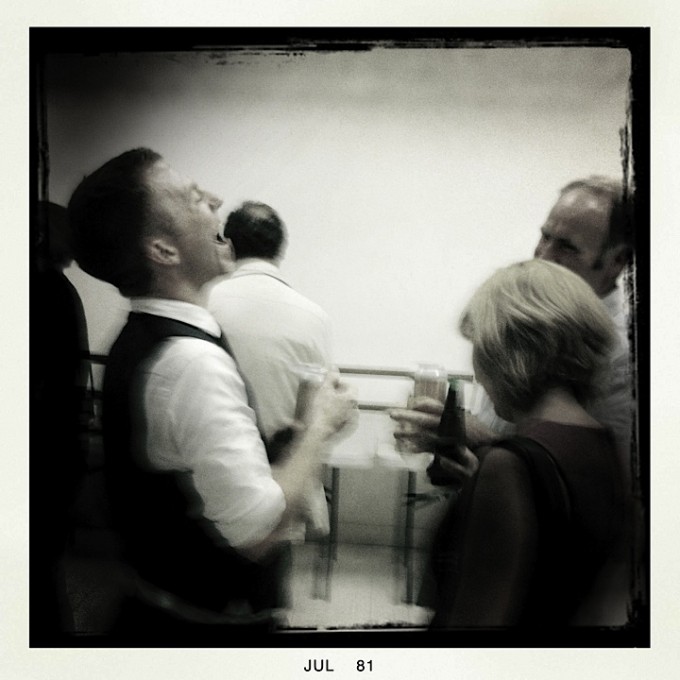 –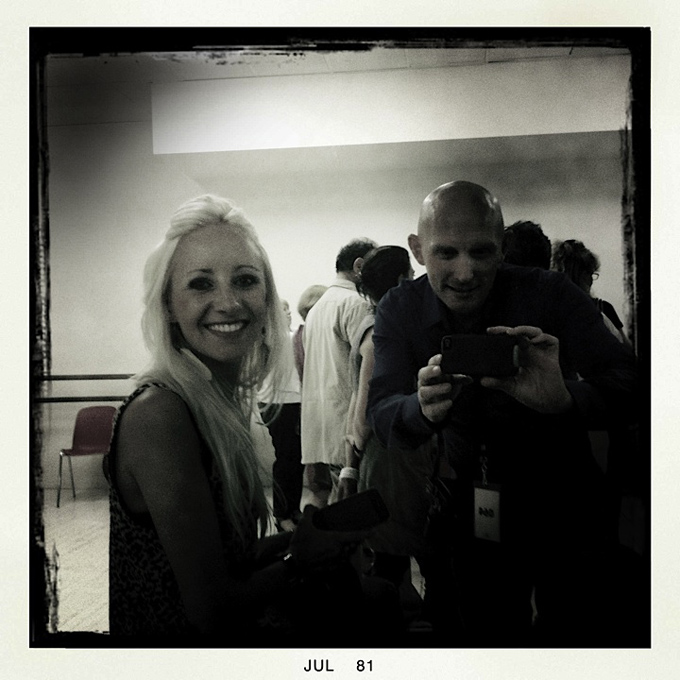 –
Seal with legendary producer Trevor Horn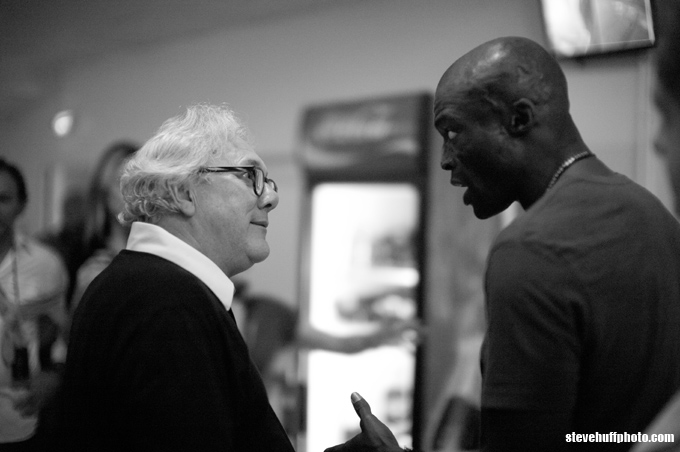 –
and Conrad the bus driver, the crazy Shoe-fu*@er.. looking for some available shoes – (inside joke)