A Picture a Day:  Six years of  sunrises and too many dogs pictures
Joan M Teno
While flat on my back post thoracic spine injury in 2004 and bored to tears, surfing the web,  I found a wonderful group of persons who took a picture a day.  Two months later on January 1, 2005, I started caring a camera everywhere I went with the goal of taking a picture taken on that day.  Now 6 years later, I still try to take a picture of day. Sure there are days when I spent all my waking hours in meetings and then, get on a plane arriving home at midnight that I come up empty.  But most days, I manage to find some beauty in an ordinary mundane every day existence of my life.  Now six years later – a few pearls from my journey.
1. The best camera is one that is with you
MY Leica x1 leaves my small backpack only to take pictures. There is never a day that I don't have the X1 mixed in with my pager, stethoscopes, and all the junk that I carry around.  Some of my most favorite pictures exist because the camera was with me.  This sunrise shot only possible because the X1 was in my backpack.
2.  Don't be afraid to challenge your comfort zone
Few of my pictures are of persons.  It just not my nature to ask a friend, family, or a patient to let me take their picture.  One of the times that I did – I am so glad that I photograph a picture of one of my favorite patients.  My dog, Java visited Norman when I saw nursing home residents on weekends.  Norman always had a well-stocked drawer of doggie treats.  One of my last visits when I knew Norman was dying– I asked to take a picture. A shot I cherished and gave to his daughter. His daughter granted me permission to use the picture in talks about the importance of the nursing homes in the care of the dying.
3.  After 10-hour work day, a cute black lab saves your PAD project
It is not easy.  Work often demands long hours.  Freezing rain.  Wind chills below zero often has me wondering what to take a picture.  On those tough days, I yell "treat" and  a cute black lab (and he knows he is cute) will pose for doggie treats.  Yes, I am using either an M9 or X1 that I probably don't deserve to take picture of the my black lab named, Moki.  All I have to say —
Life is short.  Don't forget to try to find some beauty in each day.
–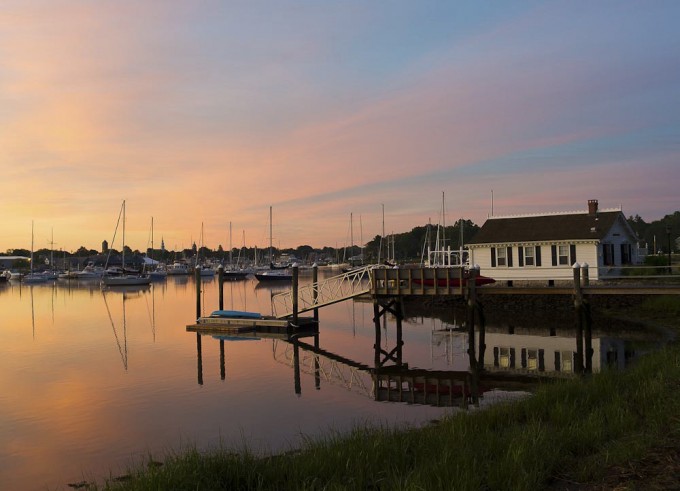 –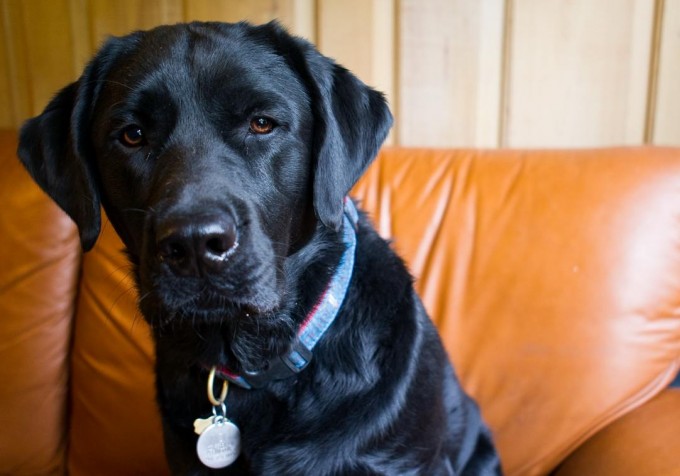 –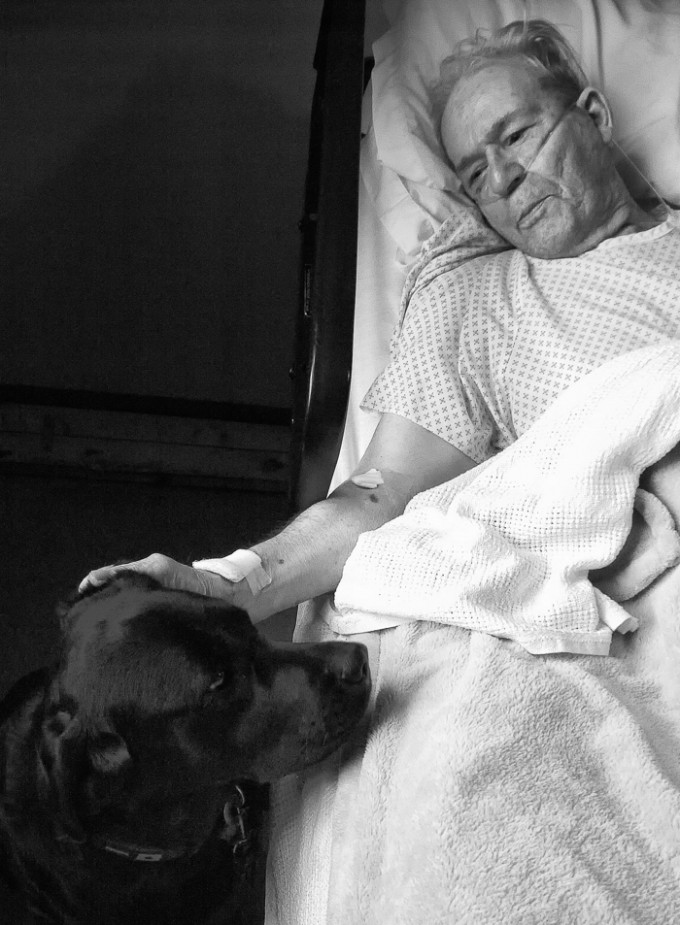 [ad#Adsense Blog Sq Embed Image]