Hi Steve,
I've haven't managed to visit your site as much as I would have liked lately, but saw the recent "The Break-Up Letter" article, which I though was very funny. You can't really argue with many of the points Paul makes, but I can't agree with the conclusion. When you land a shot, nothing digital can beat the M9.
Anyway, I've been back to using film again recently with the M7 and 28mm Elmarit on a recent trip to Chernobyl, Ukraine. I have to say it is one of the eeriest places I have ever been.
The nearby town, Pripyat, where the workforce lived was evacuated (all 50,000 people) in 3 1/2 hours and remains a ghost town inside the Zone of Alienation. Radiation levels have dropped now and it is possible to make short day trips into the area, which is when I took these.
Some of the stories of the people that went in shortly afterwards, including firefighters, miners, soldiers and leading scientists of the time are truly admirable. Many knew the consequences but volunteered anyway, and collectively avoided something much worse.
Anyway, I know its against the rules, but I attached a couple of extra ones as I couldn't decide, so leave that to you. Films used – Reala, Velvia and Rollei Ortho 25. In the last image, that's the failed reactor in the background.
Many thanks, and keep up the great work,
Damian.
PS more can be seen on my flickr page here: http://www.flickr.com/photos/damian_b/sets/72157627767253678/
–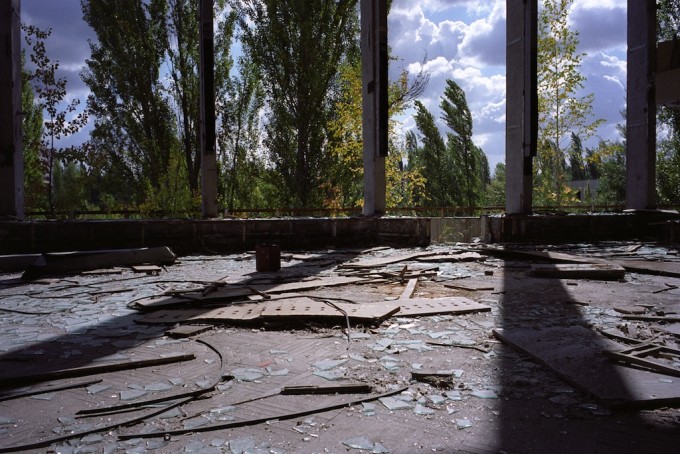 –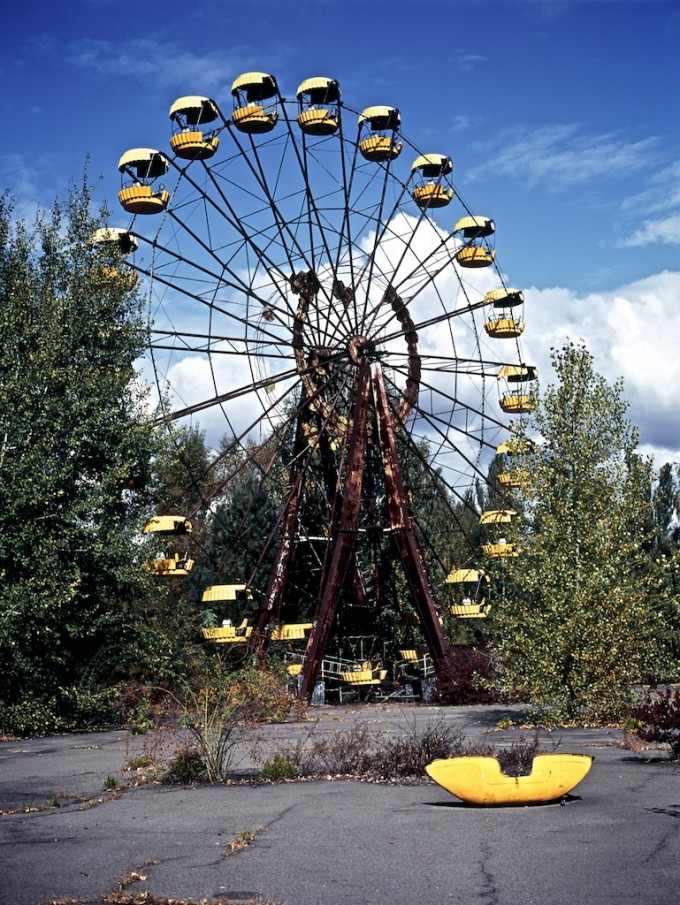 –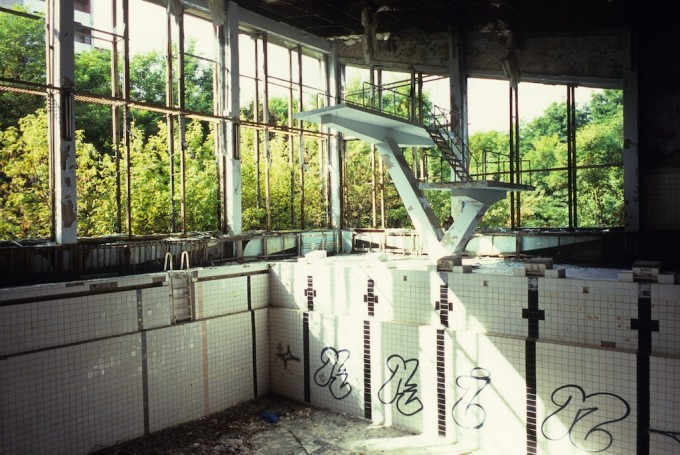 –