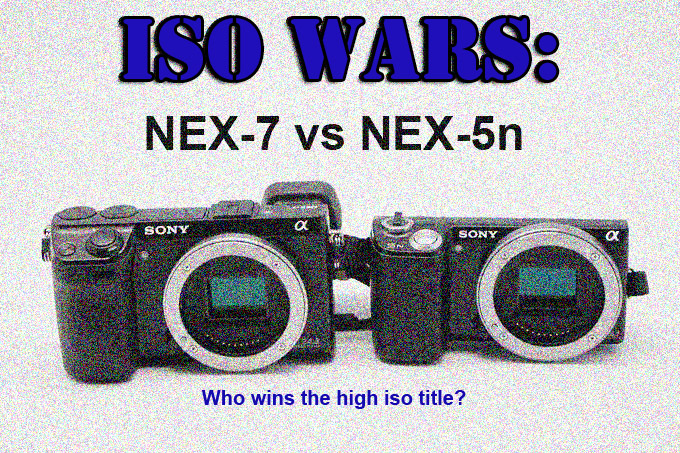 Ok here you go! I have had a ton of requests for this test and I will be adding it into my official NEX-7 review as well. Many wanted to know how the newly released NEX-5n stacked up against the high megapixel but same size sensor NEX-7 in the high ISO department. So I set up my gorilla pod and did some testing.
DETAILS:
I shot the scene with both cameras using the Zeiss 24 at f/5.6. I shot one at ISO 100, then followed  that with 800, 1600, 3200, 6400, and 12,800. I processed each file from RAW using Capture One which is supporting BOTH cameras. I left everything at default but turned off Noise Reduction so this was at 0 for each file. I wanted to show the RAW performance of each sensor not the JPEG Noise Reduction performance.
ALSO, I did NOT match shutter speeds. I shot these at f/5.6. Same lens as stated above. I did NOT match shutter speeds as I prefer to test a camera for real world use. In other words, if camera "A" chooses one exposure and camera "B" chooses a slightly different exposure then that is what you can expect from each camera. Matching shutter speeds when and if a camera chooses one slightly different is not showing what you will get from the camera when out shooting with it, and to me, this is the ONLY way one should test a camera. REAL WORLD as I have said from day one. Not "Scientific" as "Scientific" is not how we shoot.
I made 100% crops of each at full resolution. 24 megapixels of the 7 and the 16 of the 5n. I then resized  the NEX-7 files to the same size of the 5n files to see how they stacked up in this way. Below are the results, let me know what you think!
First a web resize to 1800 pixels wide (click for that size). The NEX-7 at ISO 3200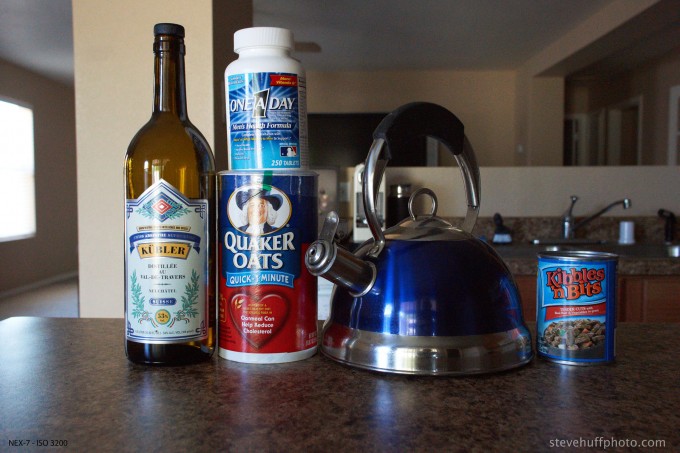 –
and the same image with the 5n, resized to 1800 pixels wide – ISO 3200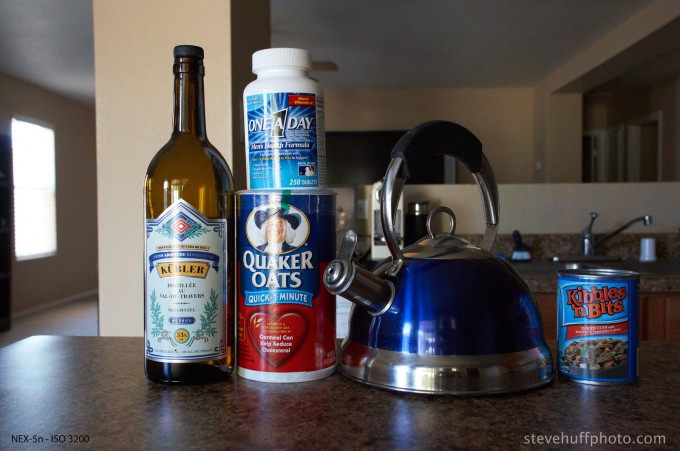 –
and now the 100% crops from the NEX-7 and 5n at all ISO's tested and at the native resolution of each camera

–
and finally, the 100% crops with the NEX-7 files resized to the same size as  the 5n. 

–
It is no question that the 5n does a bit better at high ISO. The NEX-7 is using the same size sensor but crammed way more pixels on to it. This will cause more noise which is why I am a big believer in large sensors and less pixels 🙂 But overall, they are not really THAT far off. Up to you to decide how important higher ISO shooting is. The files above were all straight RAW conversions and again, with ZERO noise reduction. Hope this helped some of you who were looking for this test!
[ad#Adsense Blog Sq Embed Image]