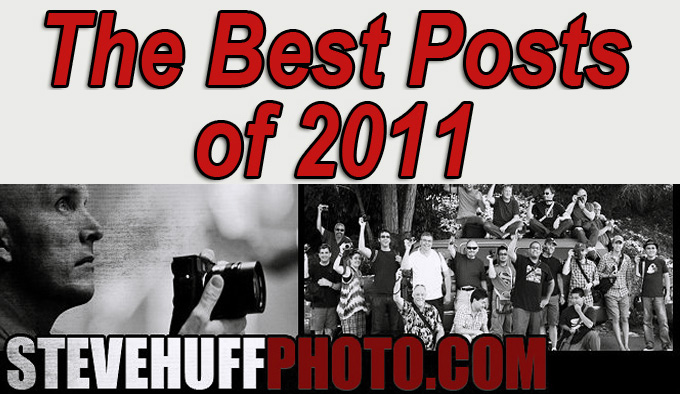 The best posts of 2011, and the year in review – It has been a blast, but let's keep the passion in 2012!
So Winter is settling in. In many parts of the world the snow is falling and the chill is in the air. The end of another year is upon us…and boy did it creep up quickly. Time has been flying by and it seems like just it was just last week when I was writing about 2010 and the best posts of the year yet here I am now writing about 2011!  Crazy! But I can't complain because for me 2011 has been the best year of my life next to 1996, which was the birth year of my son. Yep, 2011 will go down in my own history book as one hell of a year for me. Not only in photography, not only for this website, not only in overall total happiness and peace, but my personal (and love) life has been better than it ever has been as well. EVER. The cool thing is, I think 2012 will be even better!
Working on the site all year has been wonderful. In 2011 I was able to test out loads of new gear, take some incredible photos, speak with many of the readers through e-mail, text, while traveling and the workshops. I toured with Seal again through South America and Europe and my images were used for his new CD "Soul 2". There were two workshops in 2011. One in Seattle and one in Chicago and both were really cool and turned out fantastic. There were some super cool cameras released in 2011 as well. The Fuji X100, the Sony NEX-7, the Nikon V1, and the Olympus E-P3  made it tough for many of us to choose what to go with. There were so many beautiful Daily Inspirations posted in 2011 as well along with some really great guest posts. It was a busy jam packed year for sure.
I hope that for some of you this site has inspired you to get out there and take photographs… to preserve life, to preserve memories and to record those moments that our aging brains WILL in fact one day forget. The simple photograph you take today will be one you may look at 20-40 years from now with a smile, a tear, a laugh. That photo you take tomorrow of your newborn baby, your parents, your grandparents may be the one you treasure and look at from time to time when that baby is grown and out of the house or your parents are gone and no longer with you.
The photos you take of friends, events, and important things in your life today will be there later in life, even in your last days, and just by taking these photos now you will be able to look at the times you had in your life and the memories you made during your stay on this earth. Yes, something as simple as a photograph has the power to trigger emotions deep inside of us. To me there is nothing quite like it.
[ad#Adsense Blog Sq Embed Image]
PASSION 
In 2012 I want to focus on the importance and passion of photography for all of us, and how it is not just about taking photos of silly things while we test a lens or camera or worrying about how sharp a lens is wide open at 100% view. This year I am planning to start posting assignments on this site for anyone who wants to participate. Assignments that will get you out there to shoot and hopefully motivate you to get involved. These assignments will be fun, some will take you outside of your normal shooting modes and mentality and some will even be challenging. Of course this will be 100% free, just something to help motivate and spark that creativity that sometimes fades a bit when we have nothing to shoot.
The question you have to ask yourself though is "why do I take photos"?
For me, first and foremost, I take photos because I enjoy it. To me it is sort of like therapy and I also want to record my life step by step. I can look back at my hard drives and pull up photos from just about any month over the last 10 years. I can see where I lived, what I was doing, what my son looked like as he grew up and even how I have been aging. I have tens of thousands of photos that I know I will appreciate more and more as I get older.
Waking up, grabbing my camera and heading out for a drive to see what I can find is only the beginning. These days I do not "chimp" or preview my shots on the LCD when shooting digitally because I feel that it takes a little away from the therapeutic-ness of the whole thing. Leaving the house with just me, myself ,and my camera with ONE lens is the way I like to do it these days, and honestly I never really want for more. For me, the days of huge DSLRs and big zooms for my personal shooting are long gone. A simple Nikon V1 and 10mm, or E-P3 and 25 1.4 or Leica M9 and 50 are all I need to go out and get images that will be added to my constantly growing book of memories.
I say book, but in reality it is a collection of external hard drives that hold these digital memories. I would love to shoot only film but the costs for me are too high, and to be honest, part of the fun for me IS sitting down at my computer to check out what I captured that day and to see what I can do with the photos. I sometimes enjoy doing some processing to the files, adding a filter or converting to B&W. Again, part of the process for me which I have grown accustomed to over the years.
So I shoot for memories, I shoot for fun, I shoot for therapy and I even sometimes shoot for money but the main thing that ties it all together is that I love photography and it is indeed my passion.This site would have never been created if it wasn't for this passion and I am happy to say that I am as passionate as ever.
I love photography. It is in my blood. In my soul. I rarely leave the house without a camera. On the other hand I also LOVE technology and I love cameras that are well made, well thought out, handle nicely and give me back what I put into it. It's a hobby that keeps me busy but also one that gives me back rewards day after day.
SO THANK YOU ALL!
I want to thank each and every one of you who have visited this site in 2011, without your visits this site would have never made it. I am happy to say that 2011 was a huge year traffic wise with over 12 million views, double that of 2010. With this traffic I also get over 12,000 spam posts per month in the comments section (that you guys never see) and anywhere from 45-100 e-mails per day, which is why I can not answer EVERY e-mail I get though I try. So again, thank you all for visiting this site. I hope to see you all return in 2012 and I hope to keep improving things here on my end.
–
MY FAVORITE POSTS OF 2011
Below is a listing of some of my favorite posts of 2011. Not so much the reviews, but the articles and guest posts. If you missed any of them I hope you enjoy them!
With the help of recording artist/photographer Seal I gave away a Leica M9 – What a way to start the year!
A guest post on Fusing Henna with Nude by Tapas Maiti
Pimp Your Leica by Ashwin Rao showed us how to dress up our M9's and Leica M cameras
Life's little moments by Prosophos
In Santiago Chile with the Seal tour, one of my many tour reports of 2011
My stop at Sugar Loaf mountain in Rio
What makes a photograph a classic by ~6 (Seal)
My visit to Cape Town South Africa with the M9 and NEX-5
Be Inspired! Photograph your home town by Ashwin Rao
Life. Live it, Love it and don't sweat the small stuff
The Fuji X100 Was reviewed in 2011, a breakthrough camera!
Why shooting with just a 35mm lens will improve your photography
The Leica M9 takes on the Fuji X100 in a crazy comparison!
Creating a bond with your camera
Creating moods with Black & White filters using Silver Efex Pro
The very 1st Leica Noctilux, the RARE 1.2 Aspherical
A closer look at the Leica M9-P
The Lesson of my Photographic Lament
The Breakup Letter "Dear Leica M9"
The iPhone 4s vs the NEX-7 and X100
The Leica M9 – 16 Months Later
The Leica M9. Still my favorite "Pro" Camera
–
SOME TOTALLY RANDOM PHOTOS OF 2011
What would a year in review be like without a few random photos from my 2011 folder. These are really in no particular order nor they are here for any other reason besides they were shot during my very busy 2011. I have taken thousands, tens of thousands of photos in 2011 so it would have taken me days to find my faves.
Shot with the Leica M9 and 50 Lux. The stage manager taking a nap after working all night building the stage in the rain.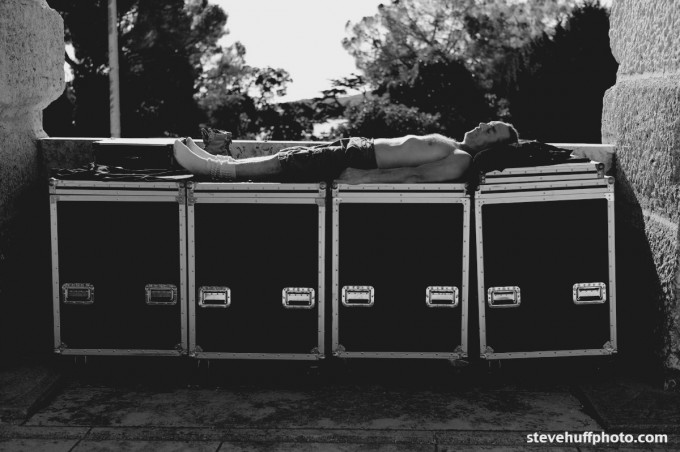 –
Marcus getting into the Bass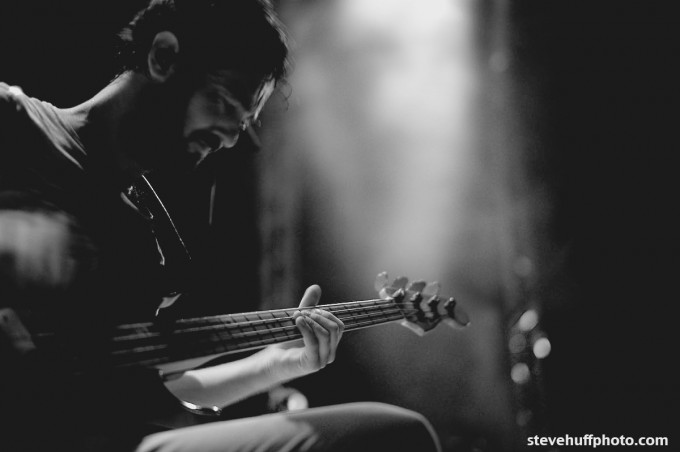 –
Seal in action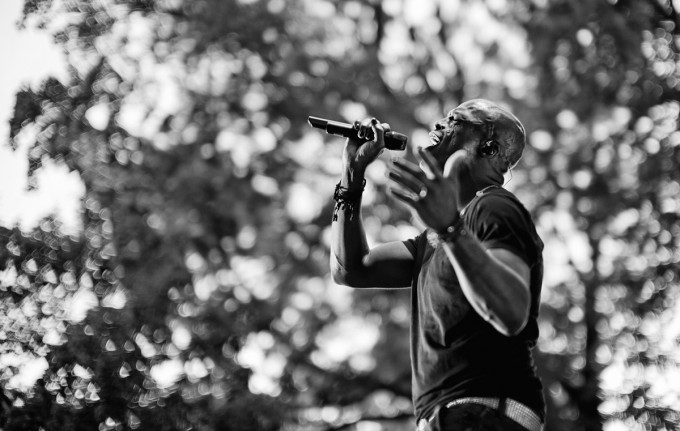 –
She saw me and started to smile but kept working…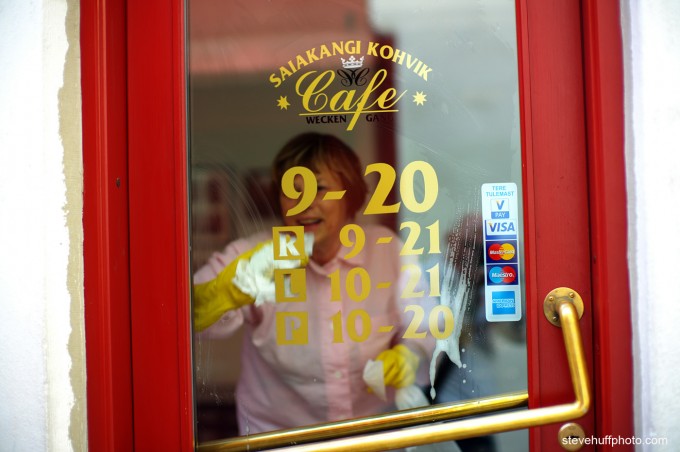 –
Steve flipping me off after spotting me grabbing is pic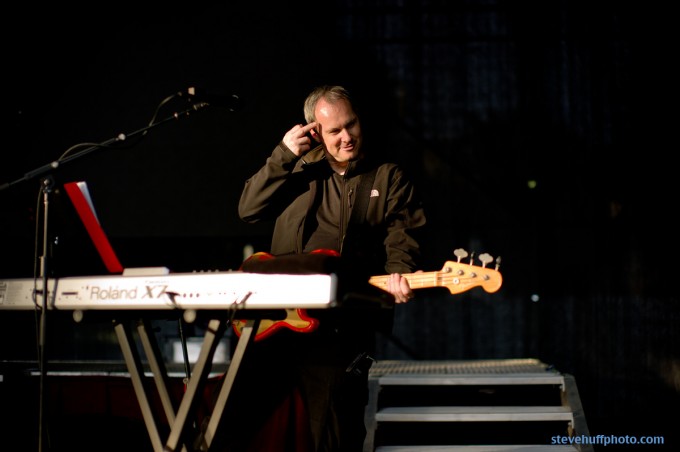 –
Not sure what this is actually..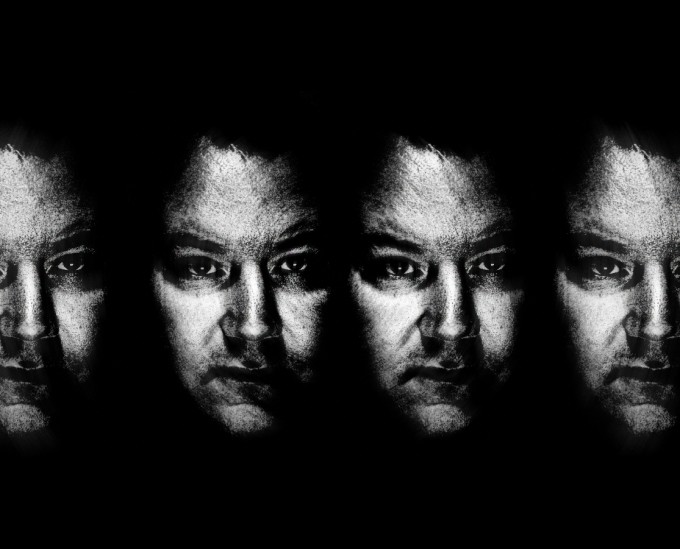 –
Love the shirt – The Noctilux!
–
This girl was smiling the whole night 🙂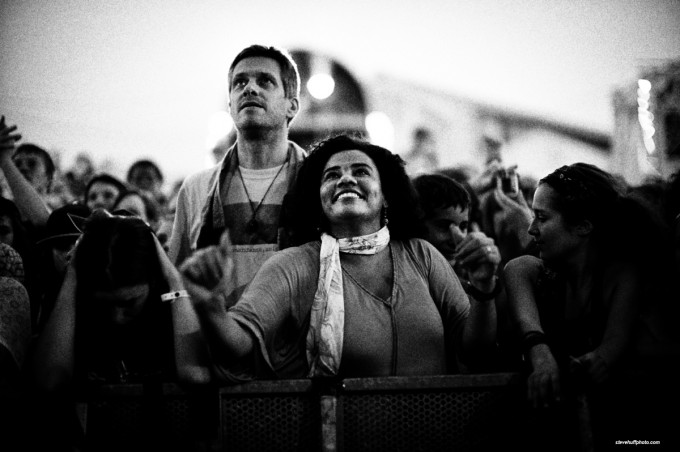 –
St. Petersburg Russia at midnight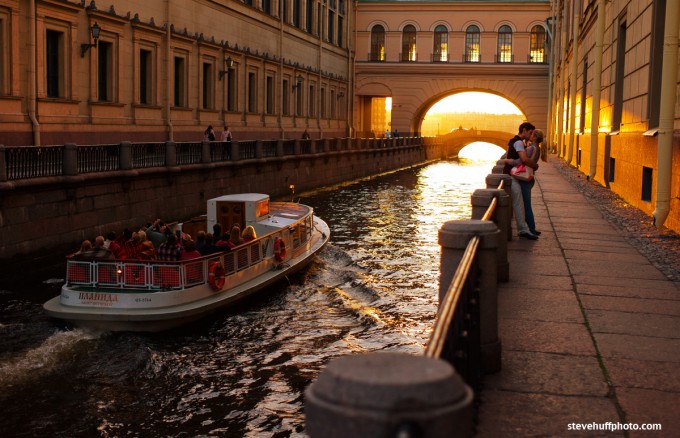 –
In Rio these girls posed for my camera late at night on the beach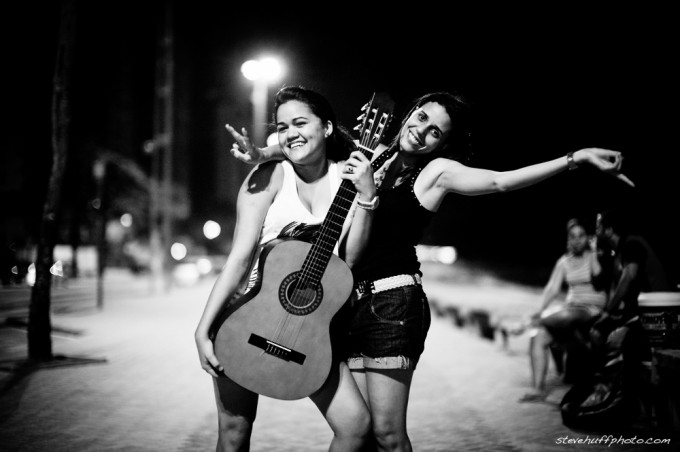 –
The Lovely Leica M9-P in black and chrome – Plus the CHROME Noctilux 0.95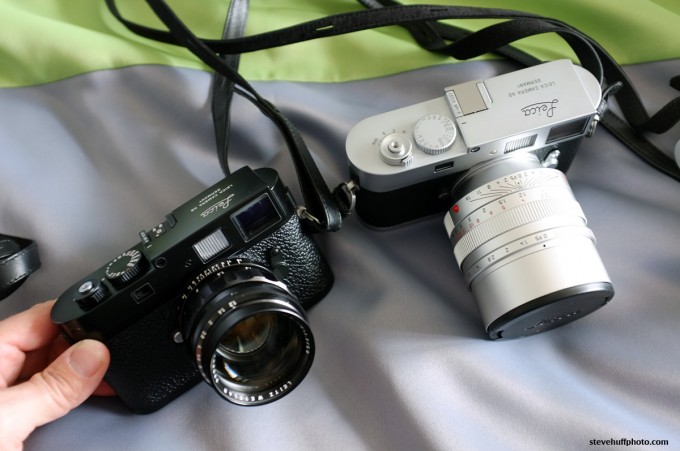 –
Meeting Andreas Kaufmann In Vienna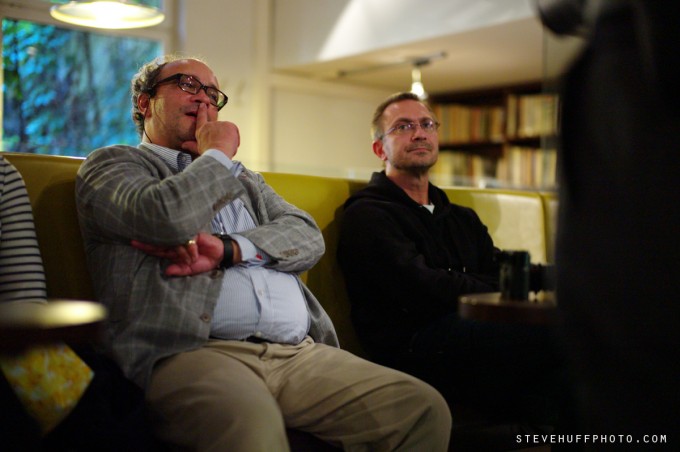 –
Shopping at the Leica shop in Vienna Austria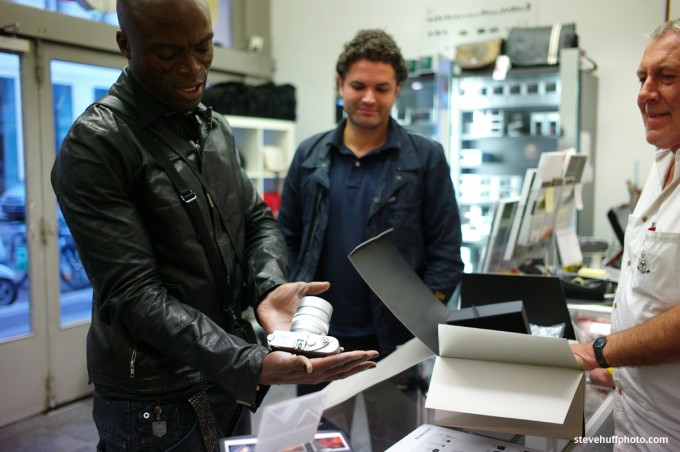 –
Estonia 2011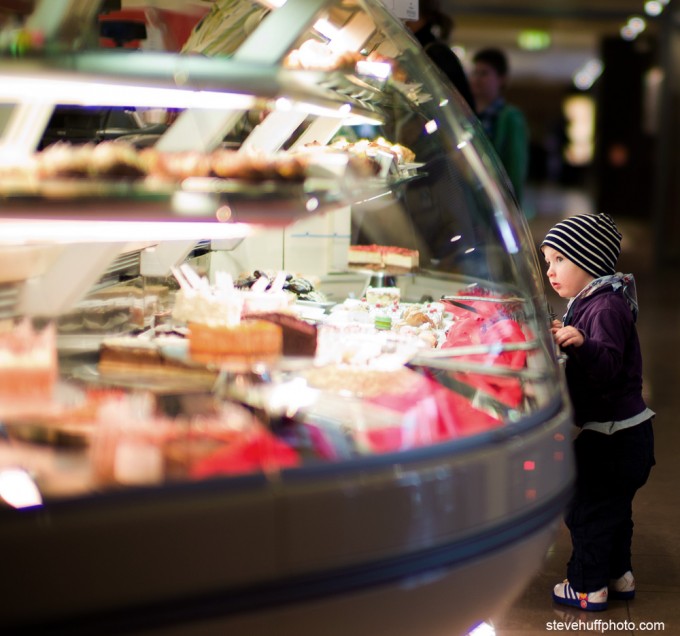 –
Me on Day one of the European Seal tour in my room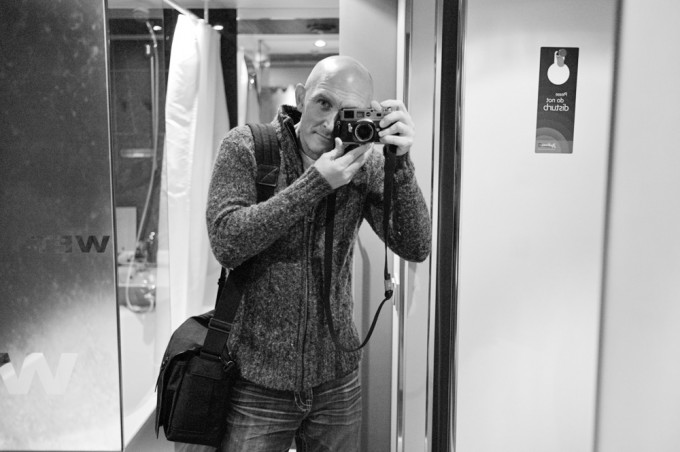 –
A drunk guy at 4:30AM who was not very pleasant
–
At the park with the Nokton 35 1.2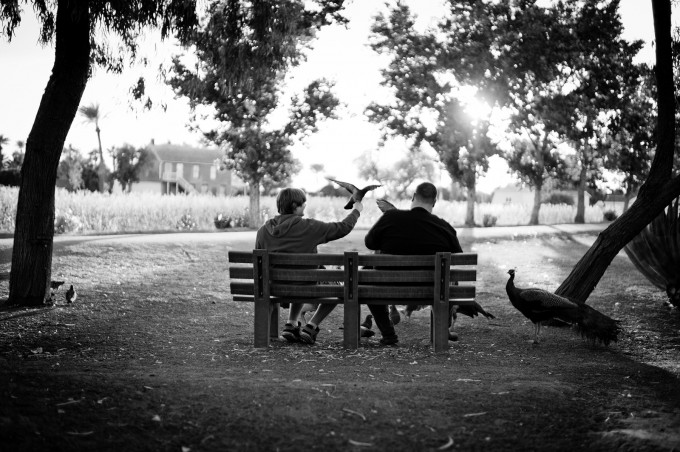 –
My Favorite Camera(s) of 2011
I was going to write about my favorite cameras of the year here but decided to save that for a new post next week. 🙂 Stay tuned!