Event Photography- Photographing a Restaurant Opening
By Ashwin Rao –
Ashwin's blog can be seen HERE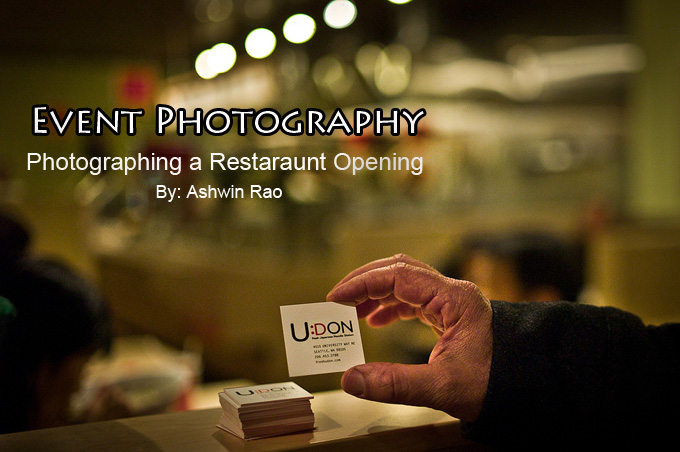 Hi everyone, it's Ashwin, back with a short and sweet post (hopefully) as the New Year fast approaches. As many of us have gotten increasing experience with our cameras, we have received opportunities to port our cameras to events, such as weddings, sporting events, and gallery openings. Recently, I had the pleasure to be invited to the grand opening of the Seattle Restaurant U:Don, a Japanese noodle station in which the udon noodles are manufactured in house and served in a variety of delicious preparations.
I am acquainted with the Station's owner and family members, and so I had early access to the big opening. Of course, along with me came the trusty Leica M9 and my fast-developing favorite lens, the 35 mm f/1.4 Summilux Asph FLE lens, as well as the nice 21 mm f/3.4 Super-Elmar and 75 mm f/2 APO-Summicron Asph.
A busy opening night….21 Super Elmar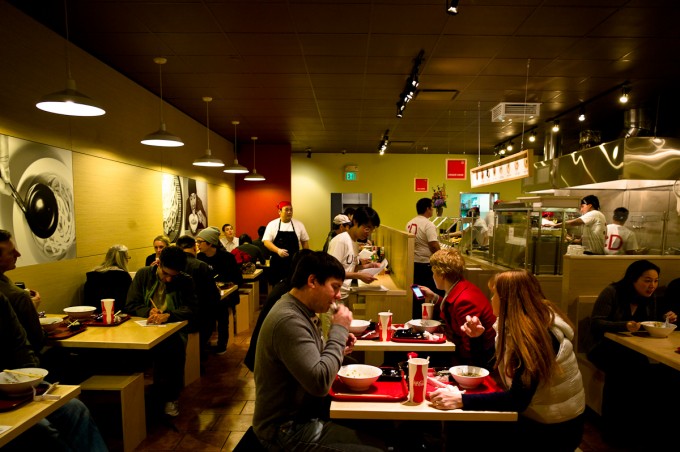 I had a blast photographing the event, after polishing off a delicious bowl of wonderful noodles, with beef brisket, and all of the fixings. A happy belly makes a happy photographer, or so they say (wait, I think I just made that up).  Regardless, I had the opportunity to take a nix mix of photos of the grand opening of U:Don, and present them here.
The Line Chefs in Action: 35 FLE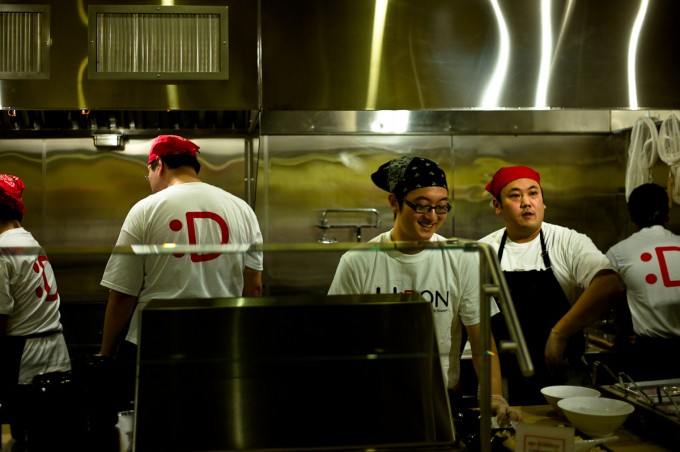 I primarily shot the lenses wide open, hand-held, at ISO 50, using Auto-WB (though fluorescent settings would have worked fine as well. I kept shutter speeds about 1/45 s, in general, though I took some liberties to shoot as slow as 1/24 sec with the 21 mm Super-Elmar. I only mention this, as a good rule of thumb for shooting hand-held is to shoot no slower than 1/focal length. That is, for a 35 mm lens, shoot at 1/35 s or faster shutter speed, and so on.
Head chef Tak Kurachi: 35 FLE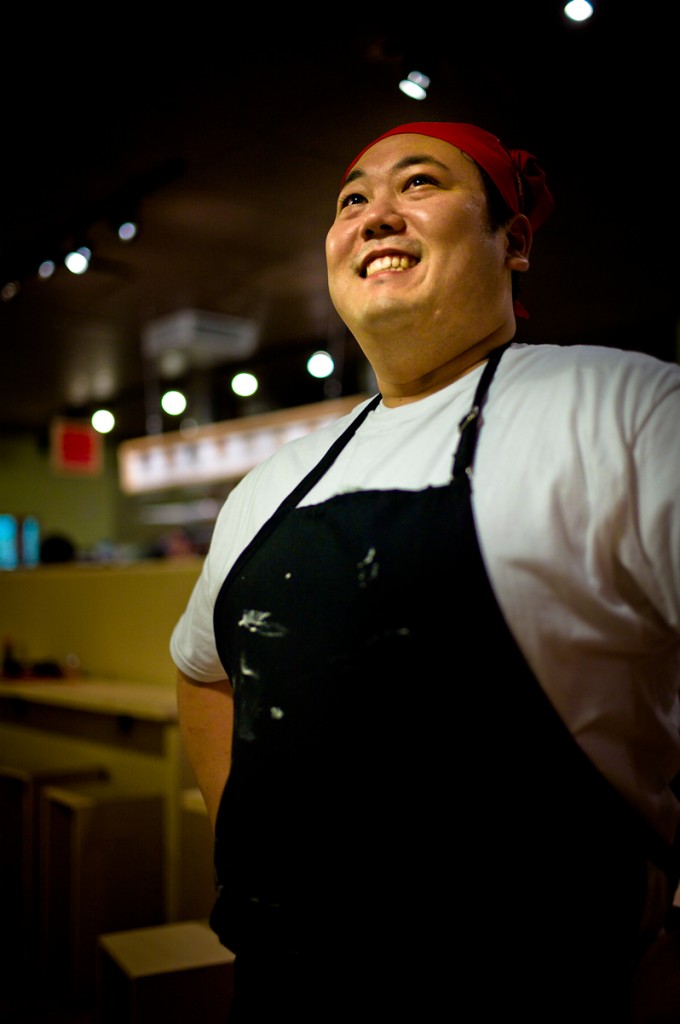 Line Chef/Noodle Master: 35 FLE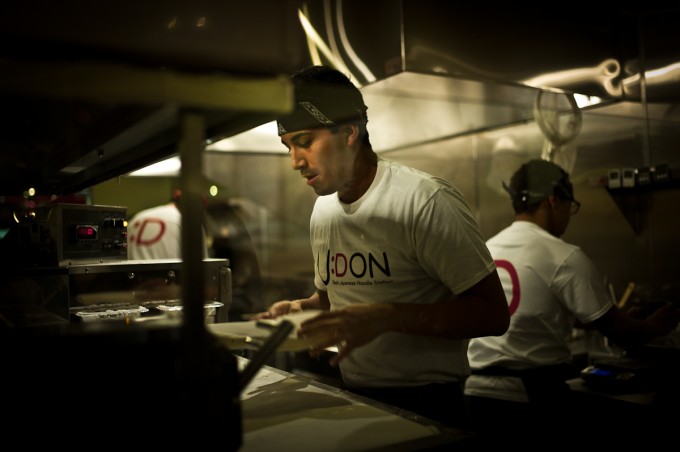 [ad#Adsense Blog Sq Embed Image]
Event photography poses many challenges, and variable lighting is in fact a big one. As you can see from the pictures, U:Don's décor incorporates a variety of palettes, including warm neutral wood stock, red and brown accents, and sheet metal, along with reflective surfaces. I used a variety of perspectives, focal lengths, color/b&w profiles, and angles to capture the opening event in a way that I thought was representative of a typically busy night at this restaurant, which I hope will be a great success, not only as I know the head chef, but also because the food is fantastic, and good food should never go unrewarded.
Chef and Sous-Chef: 75 APO-Cron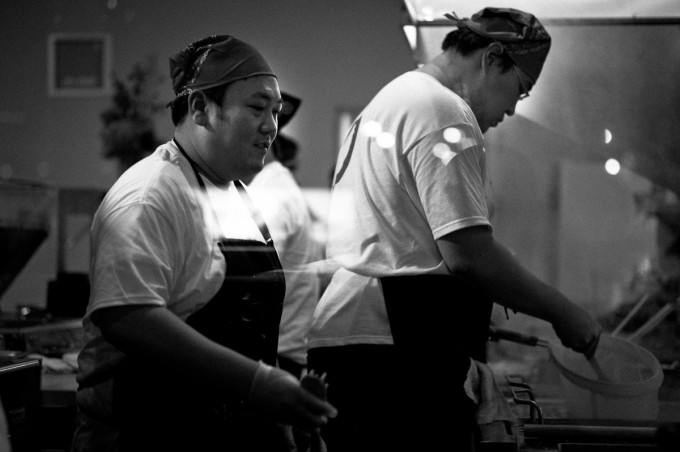 Patrons Lining up for the Goods: 35 FLE
Sure, it would have been nice to have a camera with ridiculous high ISO performance, Vibration control/image stabilization, and crazy zooms, but me, M9, and 3 lenses seemed to do the trick just fine. In fact, keeping a simple kit of 1-3 lenses and 1-2 bodies is suffient for nearly all perspectives for your photography. You may find that the simplicity of shooting in this manner stimulates and challenges your creativity in ways that are both refreshing and rewarding. I certainly have….
U:Don Sign: 35 FLE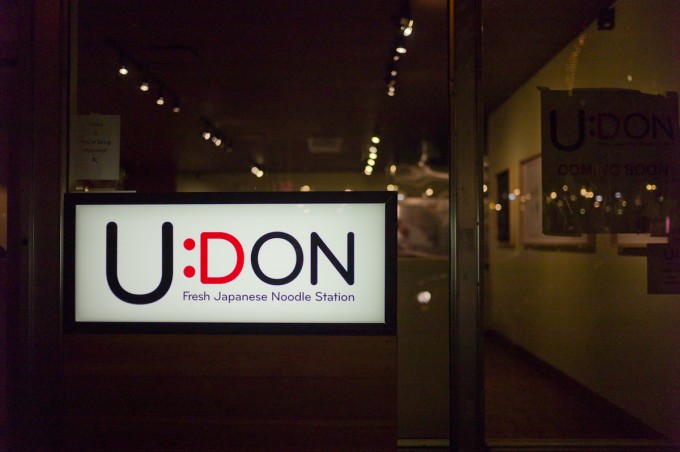 Chowin' down: 35 FLE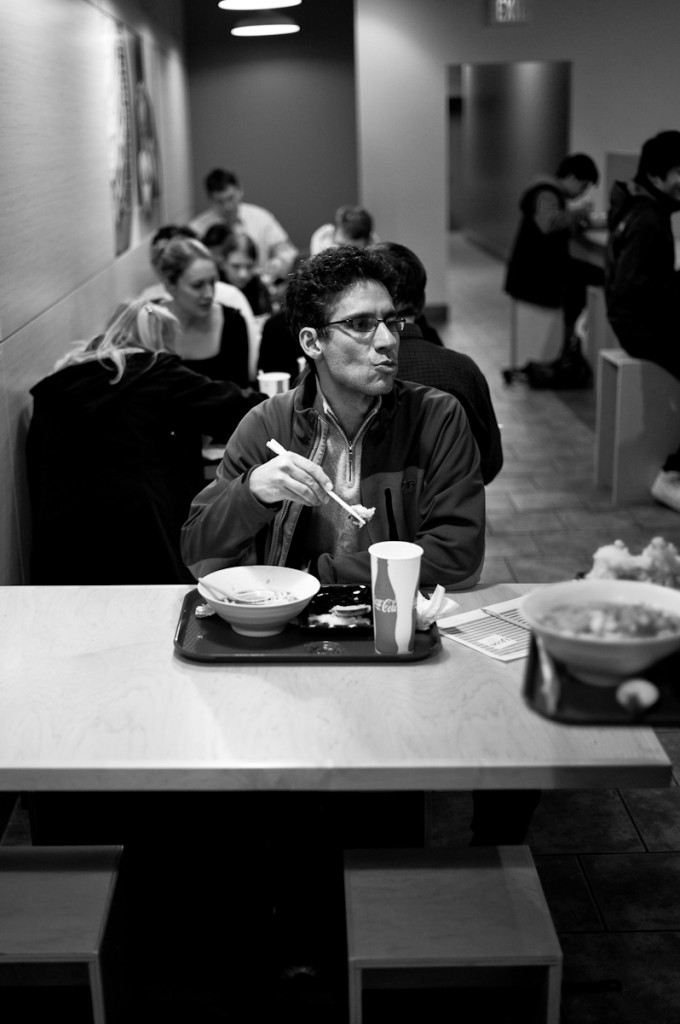 Servin' Up the Tempura Fixin's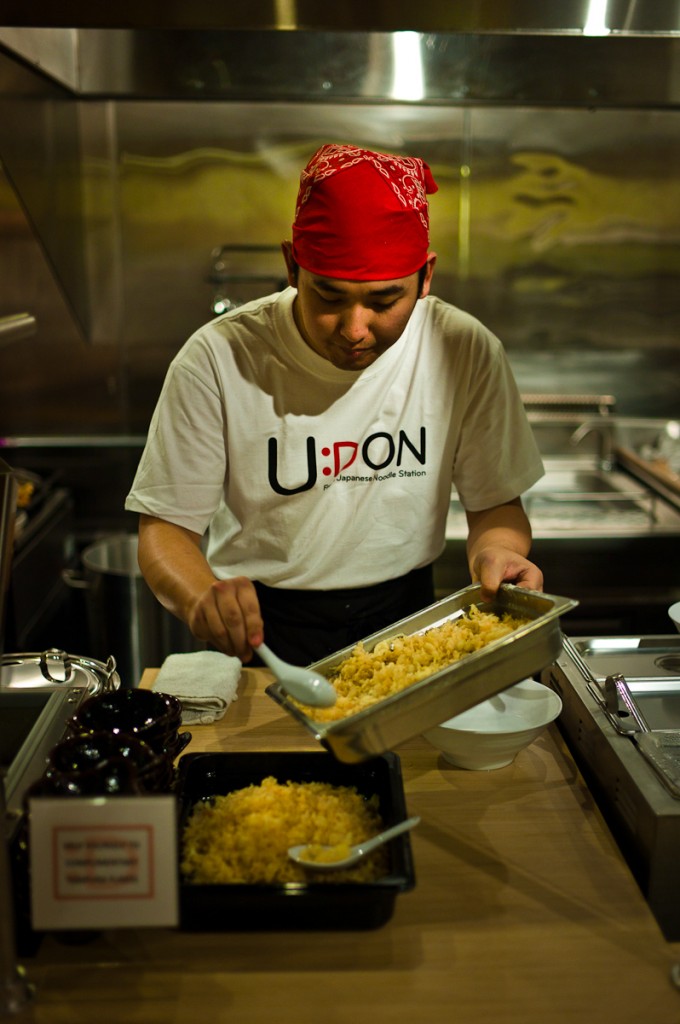 If you are ever in Seattle and are craving a soup/noodle/Japanese cuisine fix, you can find U:Don in Seattle's University District, at 4515 University Way NE, Seattle, WA 98105….U(just ful disclosure, that I have no stake in U:Don, other than a satisfied customer with a happy belly and some fun photos to share).:
Happy holidays to everyone!
Ashwin