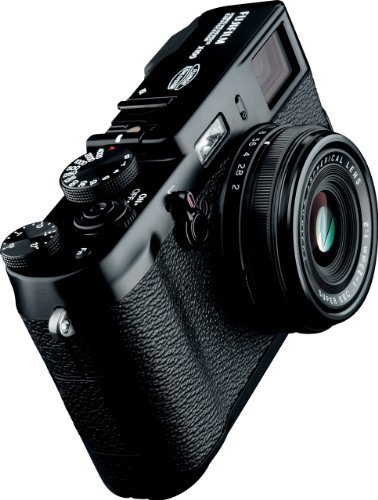 Fuji X100 Firmware Update V 1.20 – Did you update?
Lot's of Fuji X100 owners have updated to the latest V1.20 firmware and are reporting faster and more reliable auto focus, which is GREAT as the X100 needed a boost to the AF. Did you update, and if so, do you notice an improvement? Let me know in the comments below. According to Fuji this update covers the following:
1.Some functions, which can be set to "Fn" button and shown as "Fn BUTTON" in SET-UP menu, can be also set to RAW button. After pressing the command dial to right in the SET-UP menu of "Fn BUTTON", "Fn" and "RAW" are displayed and each of selectable them, 




Also, by holding down RAW button for more than 3 seconds, same type of selection menu for RAW button is displayed, just as short-cut procedure.

2.By selecting in "ISO" menu in the shooting menu, either ISO sensitivity value or "ISO AUTO CONTROL" can be selected.

3.When AF MODE is set to "AREA" in Single AF (AF-S) mode, active focus point is zoomed in (magnified to approx 5x) by pressing center of the command control.

4.When "ND FILTER" is set to "Fn" button or "RAW" button, setting between ON ("ND" is displayed) or OFF ("ND" is NOT displayed) can be changeable by pressing "Fn" button or "RAW" button, which is set for "ND FILTER".

5.When the image is shot with vertical angle of the camera and played back the shot in the LCD, the image is displayed with whole area of LCD even after pressing "playback zoom in" button.

6.When the human face is shot, the detected face is displayed during the playing back, and pressing the command dial to down, detected face is magnified during displaying.

7.AE control system and AF performance including AF speed has been improved for movie recording.
Here is a video on youtube from an X100 user with the latest firmware showing an improvement in AF. This is NOT my video…