Seal Tour Rehearsals are OVER, it's almost SHOWTIME!
Sitting in my hotel room nearly 5000 miles away from home today and relaxing before the big night. I'm still in Tallinn getting prepared to shoot some photos and video at the kickoff Seal show tonight in Parnu, Estonia. It's still strange to me that it is 9 am here and 11pm at home in Phx, AZ. Makes it tricky for talking with loved ones who I am already missing 🙂
This past week has been all rehearsals and preparing for the show. There have been some new additions to the band and I have to say that they sound incredible and pretty damn powerful. Hanging in Tallinn has also been a treat as the weather has been nice and cool, the people fantastic and the hotel and food wonderful. Also, photographing Tallinn has been AMAZING.
But now it's time to get rolling as the first show of the Summer Europe tour starts in about 9 hours. For the next few weeks I will be shooting with the M9, 24 lux, 50 Noct and 90 Summicron for the concert photos along with a few here and there with the X100, to test out out in a concert setting. Also, I'll be shooting some behind the scenes video with the Iphone and 8mm app which I think is pretty freaking amazing for an el cheap-o phone app.
Soon we will all be on the road bussing it across Europe. Should be many photo opps ahead 🙂
I may also shoot some video with the NEX or X100…we'll see how that goes later. I'll be posting some cool stuff every time I get a few hours and WiFi, so check back every day! I'll leave you with a couple of shots from rehearsals…
Fuji X100 at ISO 3200 during rehearsals on Thursday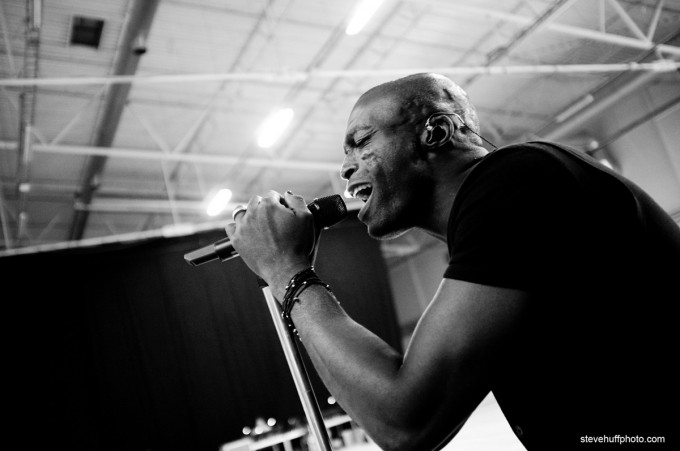 –
Gus Isidore on Guitar – X100 at ISO 800 –  f/2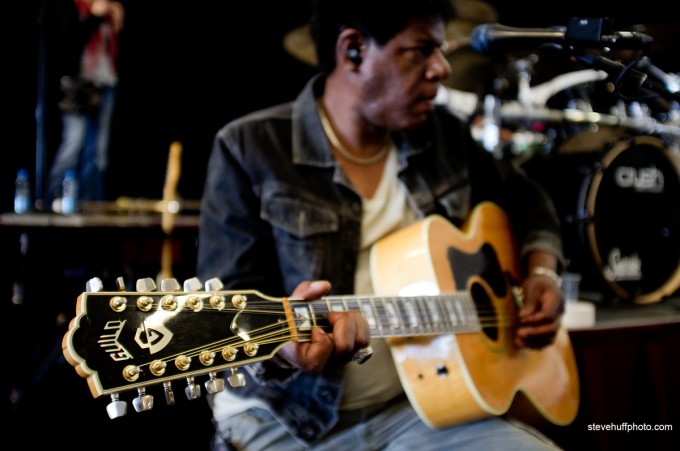 –
Marcus Brown – bass/keys – M9 and Nocti wide open…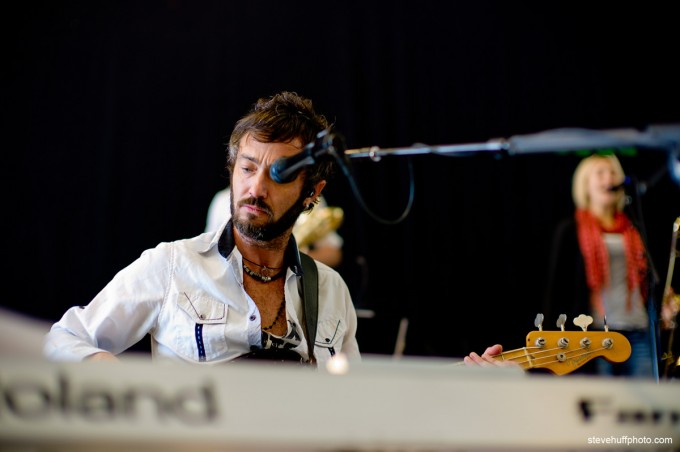 –
With Carol Jarvis (Trombone/Keys/Vocals) – Nocti wide open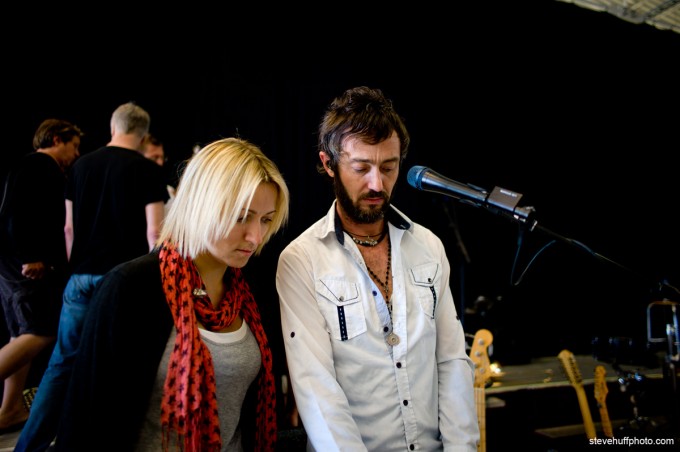 –
Here is a shot taken with the M9 and a 50 Summilux PRE-ASPH at 1.4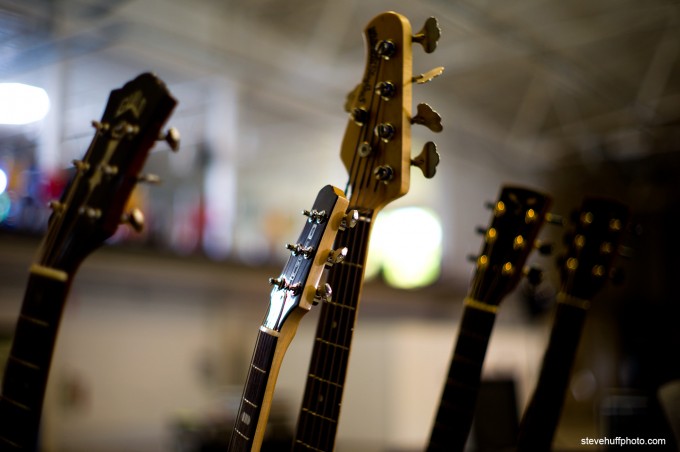 –
and another of guitar tech McBob with the Lux Pre-Asph at 1.4…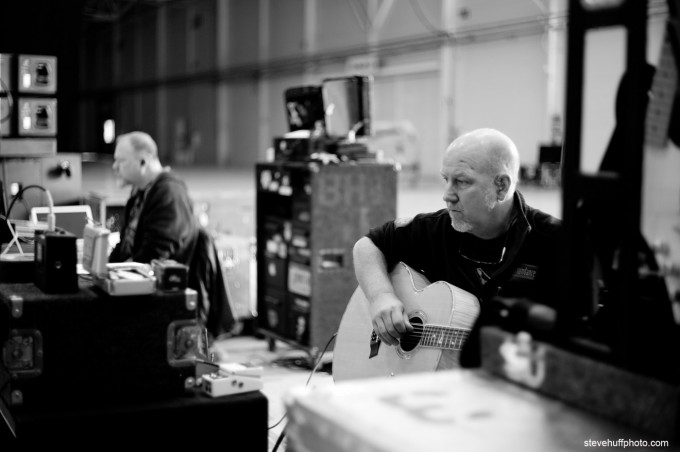 –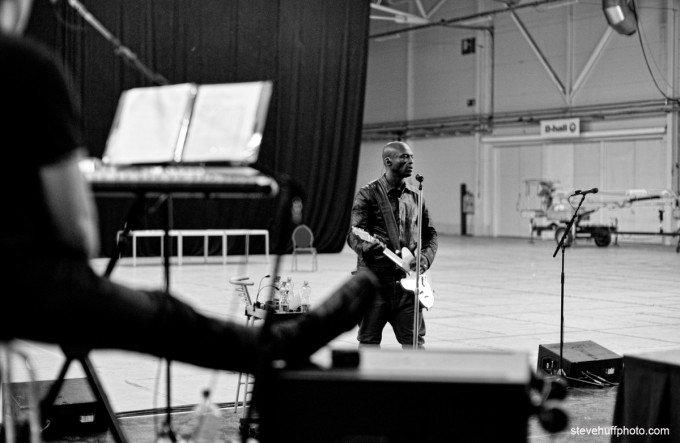 –
New addition to the Band, Holly Palmer and Paul Summerlin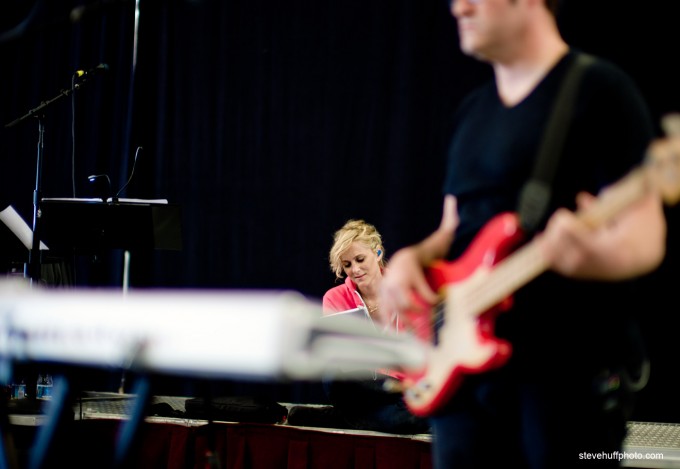 –
[ad#Adsense Blog Sq Embed Image]