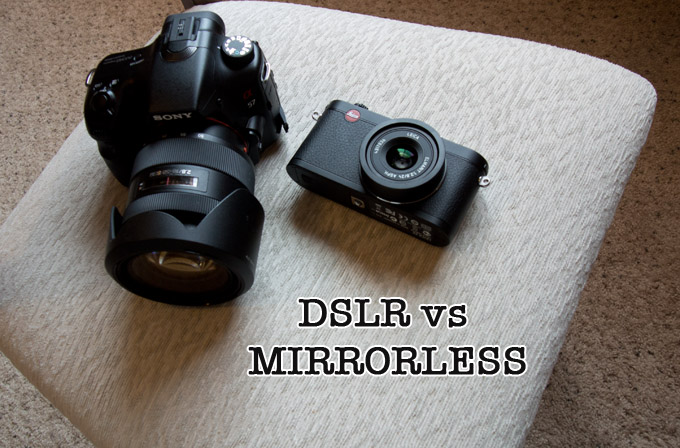 A question I get several times a week: Can a small mirrorless camera replace a DSLR? 
With the trend in digital photography today heading to the small powerhouse bodies with larger sensors many have dumped their DSLR's for the likes of  a Sony NEX camera, an Olympus OM-D, a Leica X2, Nikon V1 or one of the many other small mirrorless cameras that are now flooding the market.
It seems that ever since digital cameras started being produced, photography has taken a turn of some sorts. Today, for many, it is just as much about the device being used as it is the images themselves. Many shooters today get more enjoyment out of the GEAR than they do the PHOTOS. This is a true fact, and I try to keep a balance myself as I love the gear but I also love and am passionate about photography. But what is the most important is that people are gaining joy from all of this and if buying a Leica X or Sony NEX makes you happy, then why not?
I feel it is important to use a tool that you can bond with..learn with and thoroughly enjoy. I have had a love affair with smaller cameras over the past few years because I was so tired of lugging a huge backpack around whenever I wanted to go out and shoot.
Back in the earlier digital days DSLR's were everywhere as we did not even have a choice if we wanted small AND high quality. I remember going to disneyland about 6-7 years ago and seeing everyone with a large DSLR. I remember thinking 'how could you lug that around Disneyland AND still enjoy your day"? Made my back and arms hurt looking at some of those rigs.
[ad#Adsense Blog Sq Embed Image]
When I was there at DL I waltzed around with a Leica M7 and a few rolls of film and it was no problem though I do remember worrying that the rides would jar the rangefinder out of alignment but even after 3 days there and many rides the RF was fine and even with water splashing on the old M7 I had zero issues. I would not try this with an M9 though as it somehow seems more delicate due  to all of the electronics inside that can have water leak onto them since there is no weather sealing in an M camera. Yet.
Yea, those days with the old M7 were fine indeed. No worries. Compose, snap, shutter and wind. But before I go on a rant about remembering my easy days with the M7 I have to stop myself because that is not what this article is supposed to be about!
Many readers e-mail me and ask me if a small mirrorless can replace a large DSLR. That is a very common question I get these days but you have to remember that these small cameras are usually not as versatile as a DSLR. For example, if you want to shoot sports action, a DSLR will usually be the best bet, though someone like me and a few others would use an M9 without worry, lol.
For sports the only mirrorless choices are really the Olympus OM-D as it has the speed, the lenses, and the high quality and ISO performance that almost matches a nice DSLR. Something like an X2 would not be good for sports with its limited 35mm lens and slow operation. A Nikon V1 could do sports but with the slow zooms available you would need REALLY good light. The AF is good enough as is the IQ if you keep the ISO lower. The Sony NEX series is great for sports as well as you can use some kick ass manual glass to do so.
While the cameras mentioned can do great, a DSLR will still be the sports shooting king so if you are a sports pro a mirrorless would/could not replace a DSLR just yet.
But what about Street? Portraits?
For street I feel a Leica M is king. That is MY opinion as I can shoot a Leica M faster than I can AF with most when on the street. I do not consider myself a street photographer though I do enjoy it and find it to be a great exercise to get your confidence up. Street Photography is nothing more than recording and capturing moments of real life as they happen. This is easier said than done but some people out there are very good at it while others are awful at it. It seems that in the past 2-3 years "Street" has become popular and it has brought out some great photographers but it also seems that there is a lack of REAL street shots with impact, even from old pros who call themselves street shooters because they shoot every week. I think I see maybe 1-2 really fantastic street shots a month from the slew of guys on flickr and Facebook who shoot street every day.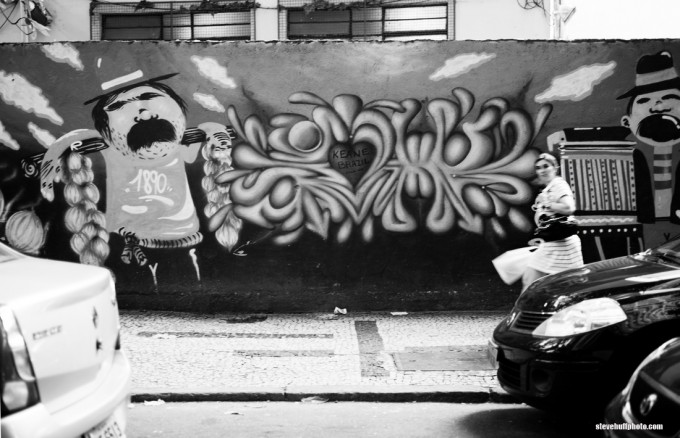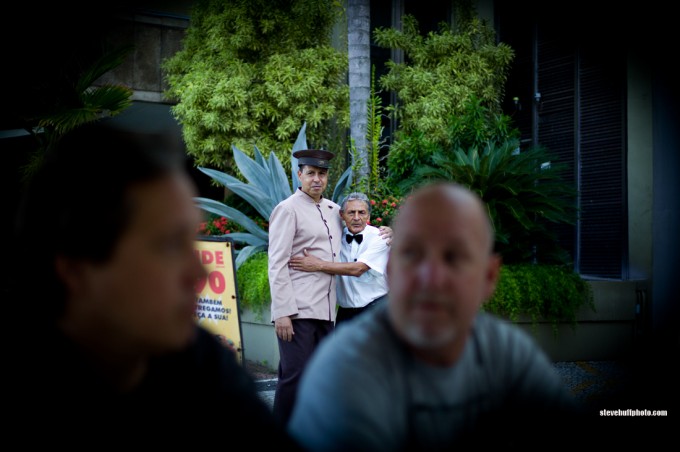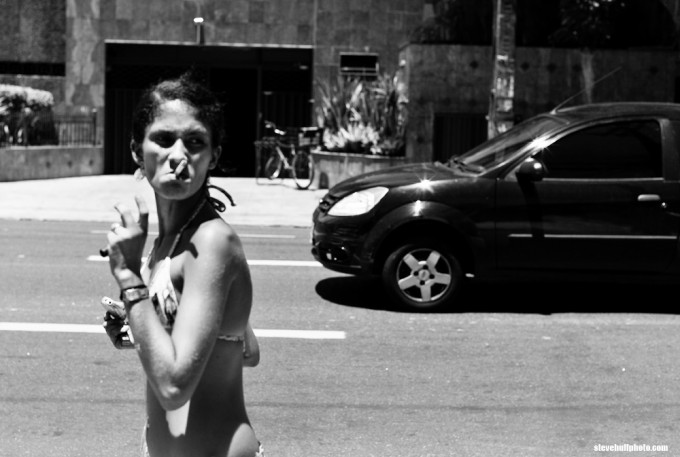 Like I said, I do not call or consider myself "street shooter" though I do shoot with an M and have shot street. I have tried my hand at it with MANY cameras and the Leica M just works. I had a hard time with the original Leica X1 but with that camera and the new X2 you can set the camera to manual focus and use Zone Focusing to shoot quick and easy so they also can work well. The Fuji X100 is also a great street camera as is the Nikon V1 (I have an upcoming Guest article with samples and they have def have impact). The NEX series can also do great with street and I had fun with the NEX-5 and 16mm a year or so ago so just about any mirrorless made today can do street well if you learn the camera and features and best way to shoot with it while out in the urban jungle.
Bottom line? For street I would say a mirrorless is MUCH better than a DSLR as DSLR's are too large and scare people away. 
How about portraits?
Today I was sitting in my office reading e-mails and noticed I had a slew of cameras around me. A Leica X2, a Sony A57 DSLR with 16-50 lens and a Nikon V1. I also have a Fuji X100, Sony NEX-7 and NEX-F3 here as well (the F3 and A57 are here for  testing right now). I have heard and seen great things from the Sony A57 and 16-50 lens as this lens is super sharp even at 2.8 wide open. It also will keep the 2.8 aperture throughout the zoom range, so this is one of the premo Sony lenses.
My nephew is here visiting so I called him in the room and asked if I could snap 2-3 shots of him with a couple of cameras. I was not even going to post these but after viewing them I was impressed by what the Sony did with that 16-50 Zoom lens at 2.8. The camera seemed to put out a nice file. When viewing the file from the Leica X2 I was also pleased with what I saw. There was that Leica sharpness and detail but it also had a different color signature. The Nikon V1 could not match the richness of the two larger sensor cameras but it can do a good job, but the color is not as good or rich due to the smaller sensor.
First the A57 file with the 16-50 Zoom at 2.8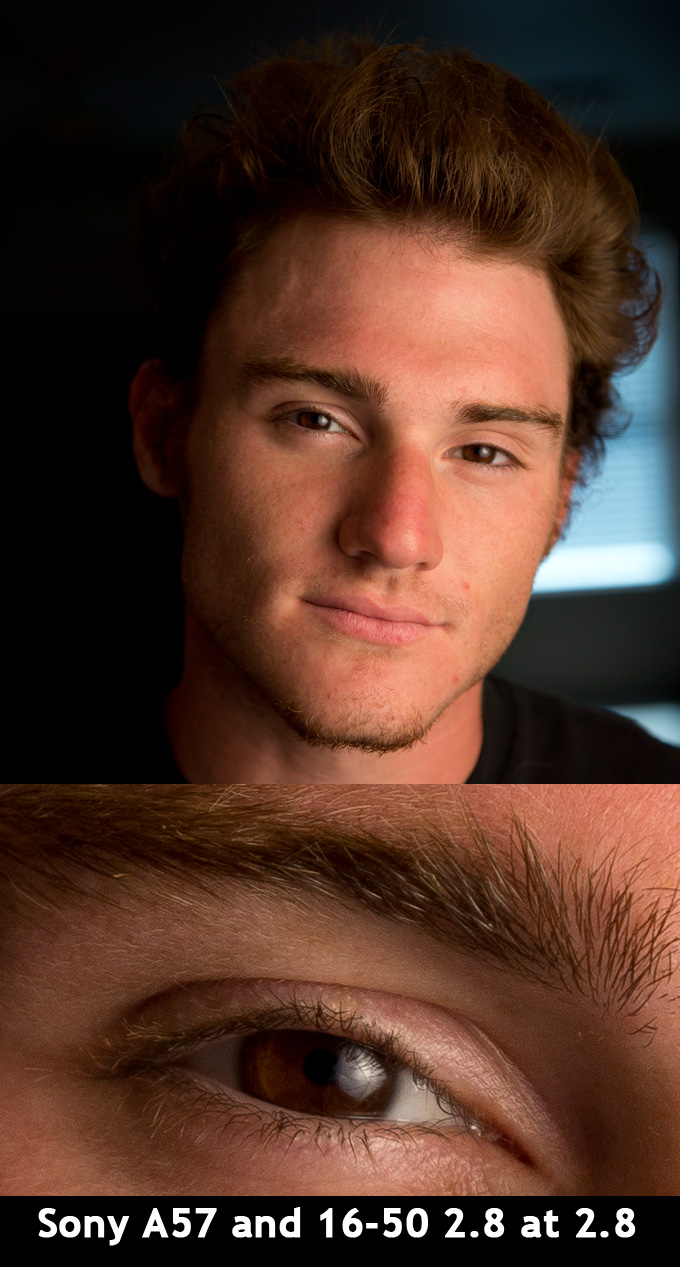 –
The Sony A57 puts out a beautiful rich file but with the camera and zoom lens attached it is MUCH larger than a Leica X2 (but much more versatile, faster, and with gorgeous video) The Sony combo will cost you $1650. $650 for the body and $750 for the lens (and this lens is superb but don't take my word for it, read the reviews at B&H). The 16-50 lens is a quality lens, easily used for pro work.
The Leica X2 is a small little powerhouse. A little slow when compared to the competition but it is indeed a powerful imaging device put into a small body, that is the one thing that is certain. If you can live with the 35mm focal length and only the 35mm focal length then it is a viable but expensive option. Below you can see the shot from the X2..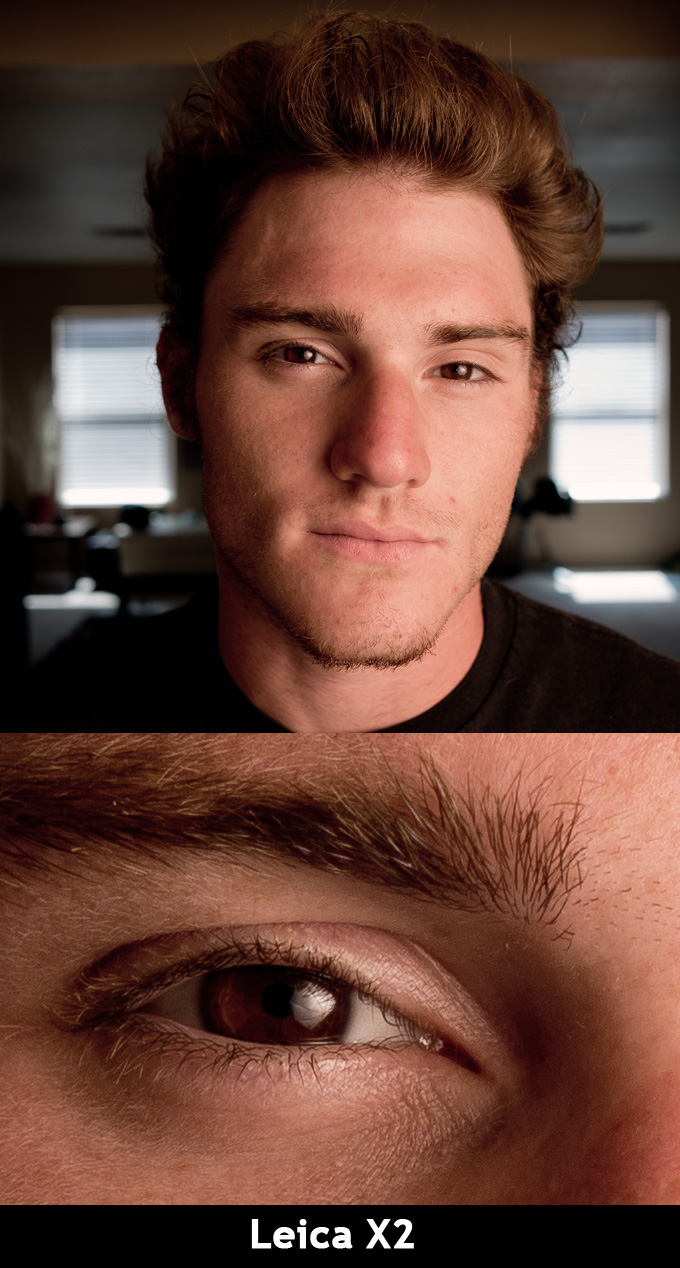 Both of those images were shot as RAW files and converted using ACR.
The A57 seems like it has a richer and smoother rendering while the Leica retains that Leica signature. For in studio portraits, as in..if I were a portrait pro, I would choose a nice medium format camera for the absolute best quality. Either that or a Nikon D800 DSLR because in the studio you need all of the quality you can get and even shallow depth of field, which is the weakness of cameras like the Nikon V1 and in some cases Micro 4/3.
1st image is from the Leica X2 and the 2nd is from the Nikon V1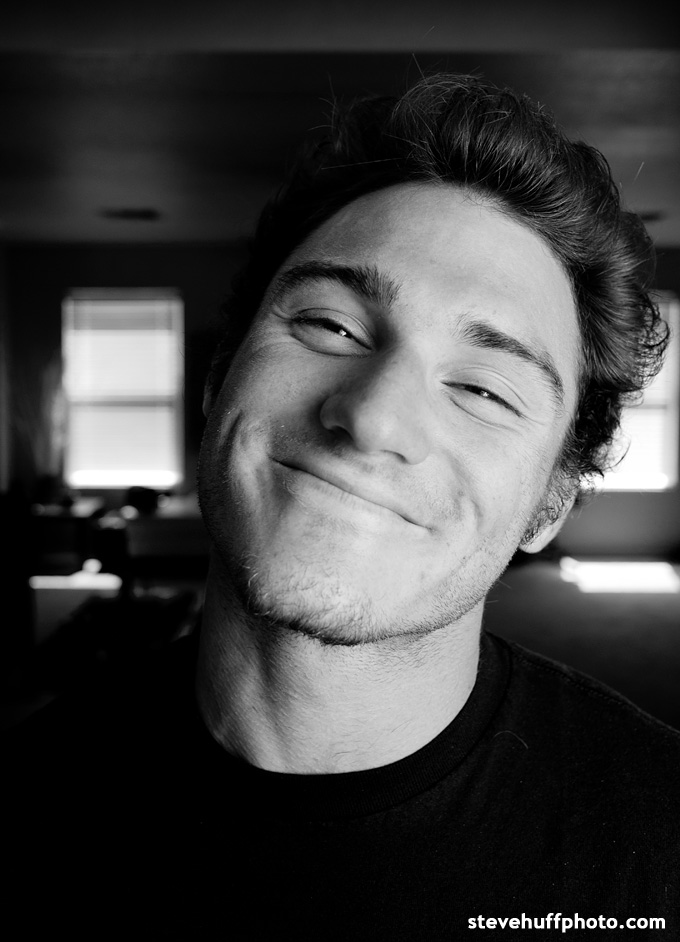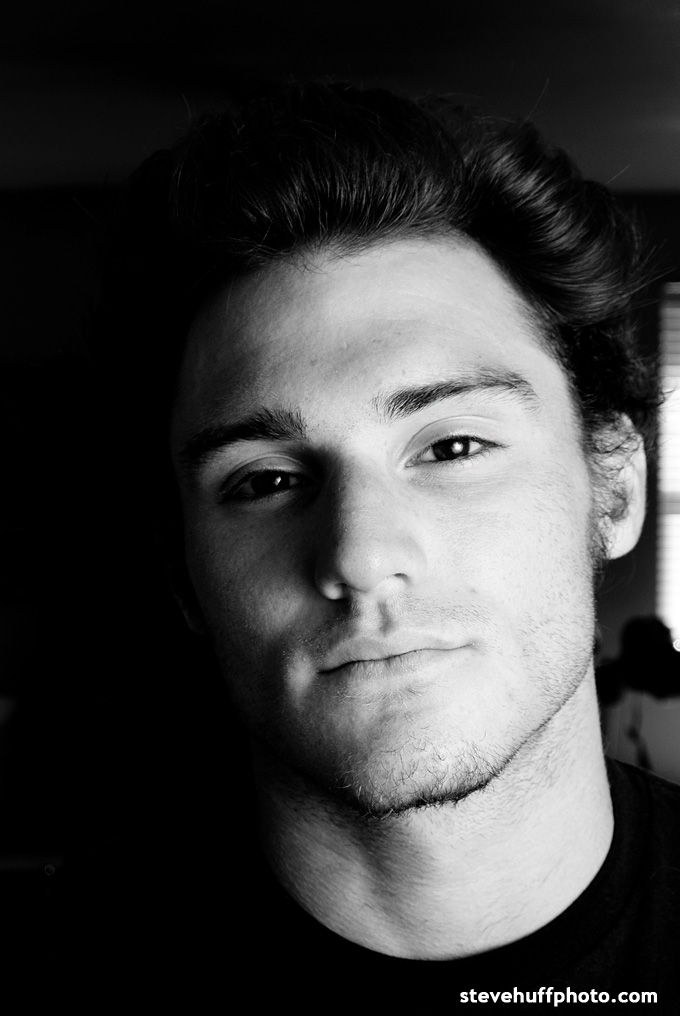 So while a mirrorless like the X2, Nikon V1 and X100 or OM-D can do studio, for more versatility and overall quality cameras like a Nikon D800 or Canon 5D III would be better.
A Sony NEX-7 also works well in studio especially when you mount Leica glass.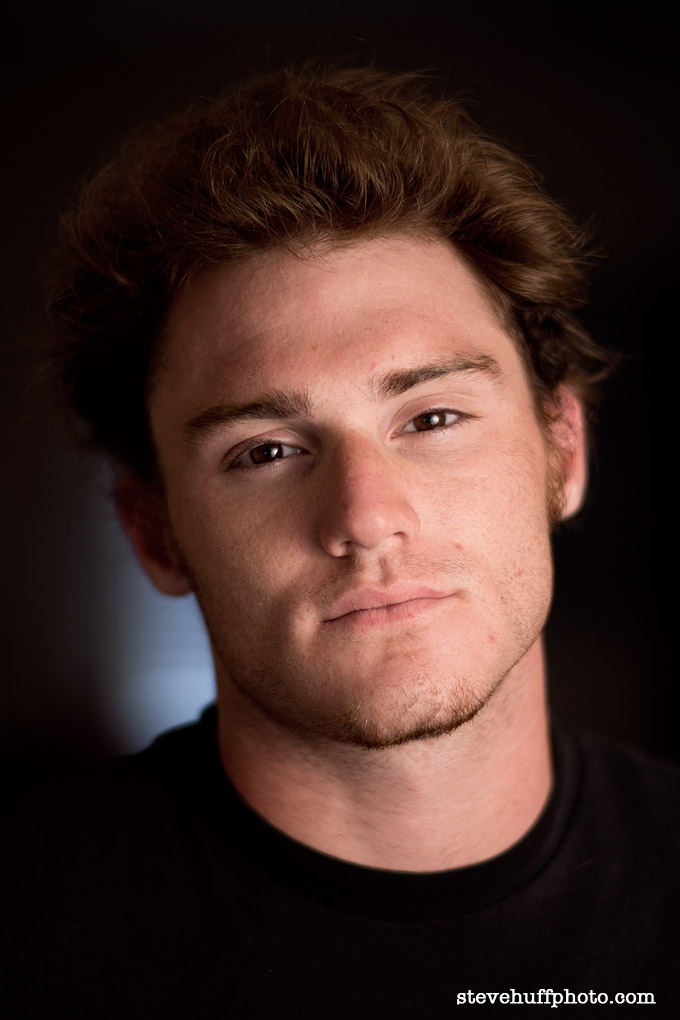 The new mirrorless cameras that are available today ALL make for amazing every day cameras. You can take them anywhere, capture anything you want and do it without looking like a big dork with your DSLR, 70-200 and sun visor and fanny pack on. A Leica X2 or Nikon V1 or Fuji X100 can be taken with you where a camera like a Nikon D800 would most likely be left at home. So for capturing life's little moments smaller is always better. For pro work like weddings, sports, action or even studio a DSLR would give you more versatility and quality.
With all of that said, I would take a Leica M9 anywhere and shoot anything with it 🙂