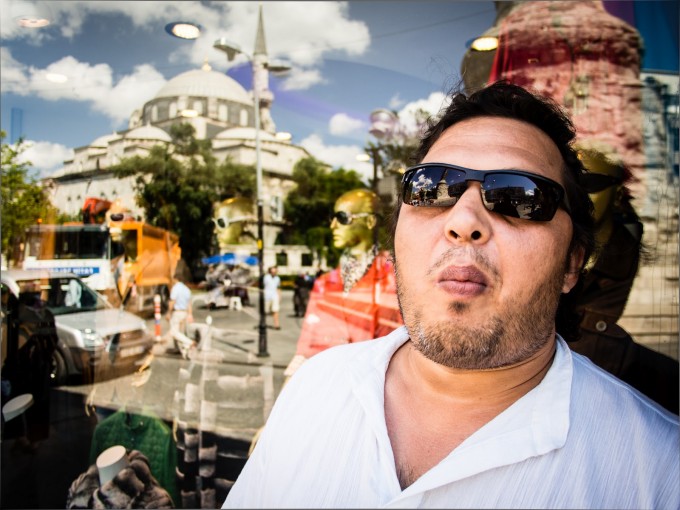 The Olympus OM-D on the Road: Istanbul Day 1 – By Colin Steel
Hey fellow photo travelers, welcome to this first post from my trip to Istanbul for a workshop with Peter Turnley . The workshop is street shooting orientated with a photojournalistic theme and I decided to arrive a few days early to acclimatize and get into the spirit. I arrived at the hotel at 9:00 a.m. this morning having flown over night from Singapore and decided to hit the streets immediately. The hotel we are in is right in the centre of Sultanahmet in the old city and I just couldn't wait to explore so I grabbed my Olympus OM-D with Lumix 14mm F2.5 and hit the streets. First up, this is a wonderful little travel combo, incredibly light, robust and flexible. I mentioned in previous posts that I am really warming to shooting with the touch shutter on the cameras rear screen and I am convinced this is the way to go with street shooting. I am also finding that its not an intimidating set up and it doesn't get the reaction that the bigger DSLR and lenses would. The opening shot is a good example of this as I was able to engage the subject in conversation while I shot away with the touchscreen, and it worked a treat.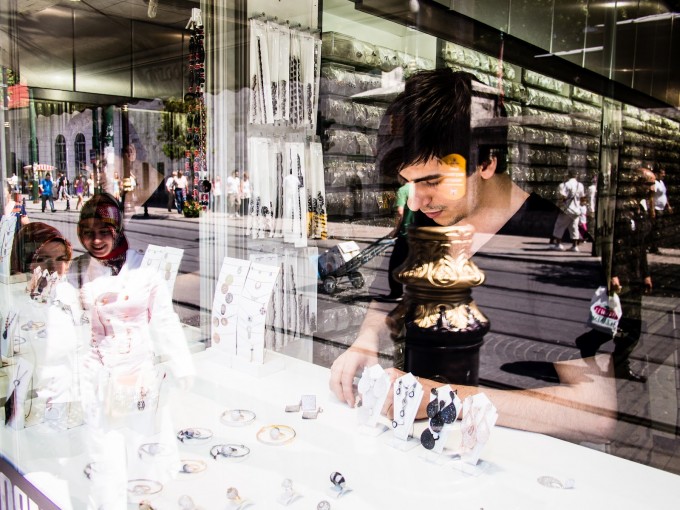 [ad#Adsense Blog Sq Embed Image]
Although I would class myself as an experienced photographer, the thought of focusing entirely on Street Photography was a little foreign although fortunately I think it aligned with the way I shoot anyway. Traditionally I use wider lenses of the order of the 24, 28, 35 & 40 focal lengths and I usually try to shoot what I would term 'context' shots so I guess trying to story tell and create interesting little series of shots isn't actually that far from what I do anyway. I watched a tremendous little Magnum in Motion clip by Alex Webb when I was researching for this trip and I was struck by the depth of interest in his photos, the best ones seem to be multilayered with interesting elements that all come together to trap your eye in the frame. Inspired by this I have been trying to keep that in mind when I explore any interesting subjects that I come across and I think the window shot above is about as close as I have got to it yet.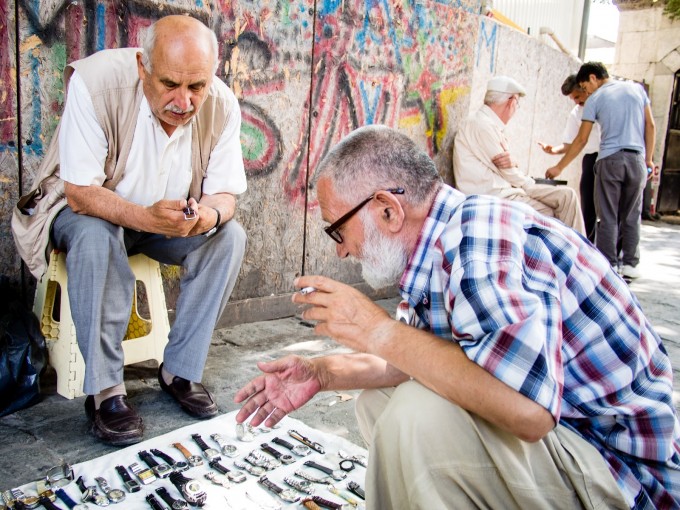 One thing that is clear to me after my first few hours here is that I think I have the gear choices spot on. As is my way recently, I have gone really light and brought the OMD, GX1 and a few primes including the Lumix 14 & 20, the Sigma 30 and the Olympus 45 (these all of course double for equivalent focal length). In addition I brought the Samyang fisheye thinking it might be useful in the gorgeous mosques. I have started out today with just the OMD and 14 & 20 and they have been perfectly suited to this style. I also bought a very cheap Lowepro Exchange Messenger bag which is ridiculously light and a great compliment to the micro 43 kit, housing it all with ease and, in combination with the tiny lightweight lenses, being no trouble to carry in the city heat.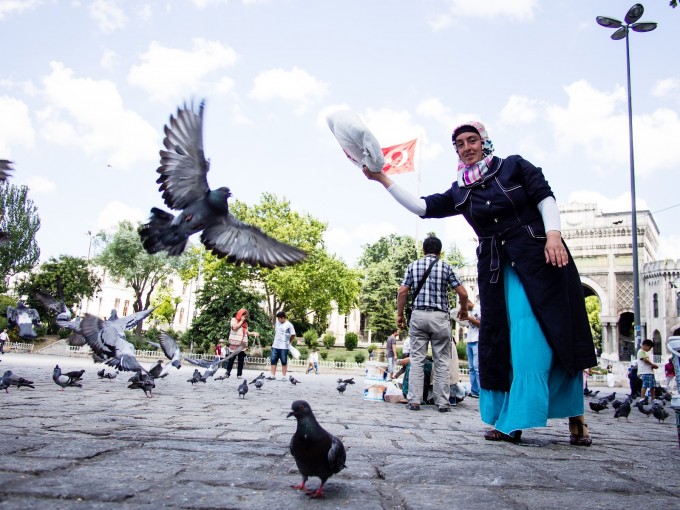 From what I have seen so far of Istanbul, and please remember I have only been here for a matter of hours, its reputation as a street-shooters paradise looks to be warranted. Every turn of a corner holds something new to see and some variety of light and subject matter. The blend of old and new is certainly there as well and contrasts abound. So far I have only been refused by a couple of subjects and that's fair enough, I think as I adapt and become better at this style, the hit rate of keepers will rise.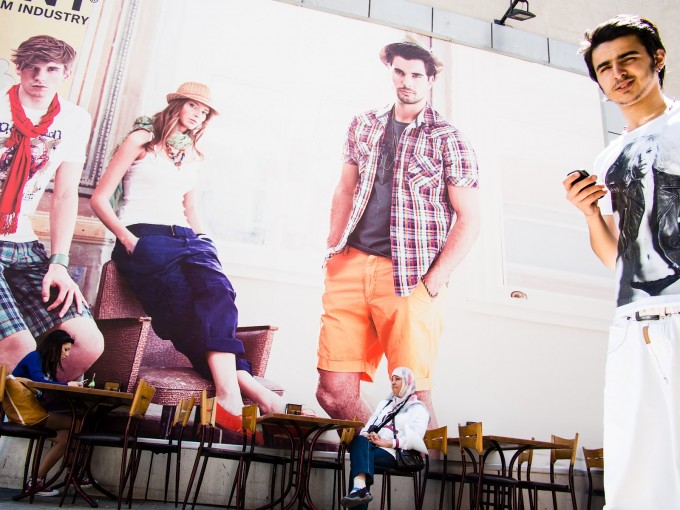 Well, I am starting to tire a little so I am going to grab some coffee and a snack before I shoot in the late afternoon light which should be great. It is also my intention to leave the hotel around 5 a.m. tomorrow to see how the city looks around sunrise so it will be an early one tonight. It is my intention to try to update this every day if I can but not sure how achievable that will be once the course starts and I really get into it. Anyway, in the meantime happy shooting.
Cheers,
Colin