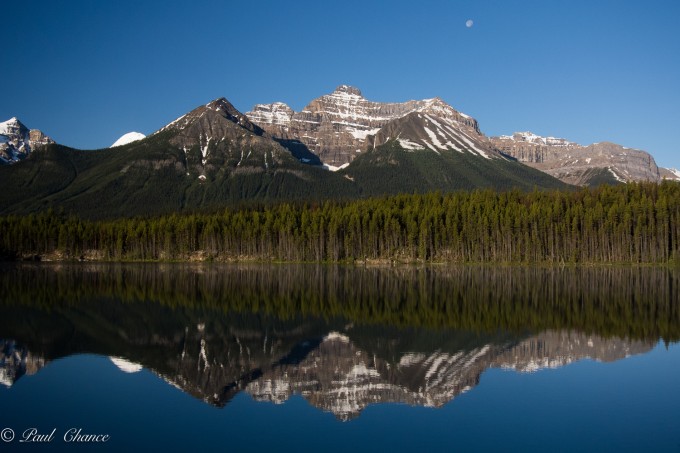 The Nikon V1 does Western Alberta
by Paul Chance, aChanceEncounter.com

After years of using the Nikon D200, D300 and D700 bodies with the 2.8 aperture lenses, I recently went light with the Nikon V1, along with the two-lens kit (10-30 and 30-110 lenses), making a nice 27-300mm package that was considerably smaller than my D700 assorted glass. My main objective was not to replace my D700 but to have less gear on family vacations.
[ad#Adsense Blog Sq Embed Image]
I went to Death Valley earlier this year with both the D700 and the V1; the V1 got good results, so when I recently vacationed in Western Alberta, I left the big gear at home. I used the V1 kit with a Gitzo Traveler tripod and a couple of filters, the Singh Ray Vari-ND and the Canon 500D. I took the vast majority of waterfalls and river shots with the tripod and VariND filter.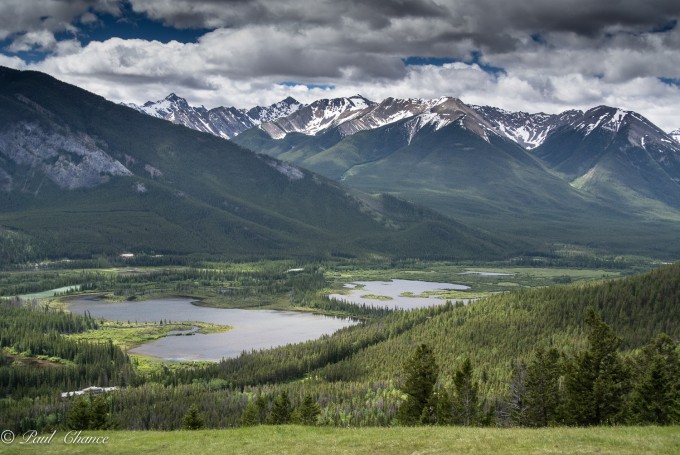 Since a family vacation is often not conducive to the golden hours of 5:30-7:30am and 9:00-11:00pm, I used the Vari ND filter and split ND filters to create various moods.
V1 advantages include (1) Size & Weight: I strapped my tripod on one side of my Camelbak, my collapsible hiking stick on the other side, and attached camera and lenses to the waist belt of the Camelbak using small Lowepro bags. I hiked hands free with equipment very accessible. (2) Easy Controls: I had no problems setting exposure compensation, manual focusing, time delay or remote shutter release. I used Aperture mode for 100% of the trip. (3) Sensor Size: The increased depth of field of the sensor helped on the landscape shots. (4) Focus: The camera focused quickly; I easily adjusted the AF sensor to my chosen target, and easily switched to manual focus in dim light using hyperfocal distance.
V1 disadvantages include (1) Wake Up Time: The camera goes to sleep and takes two seconds to wake up, causing several missed wildlife shots. (2) Noise: The small sensor creates unacceptable noise levels above ISO800. (3) Lens Limitation: Currently no fast zoom lenses are available for this camera. While Vibration Reduction is good, it does not replace a fast shutter speed. The small lens size makes using gradient filters difficult.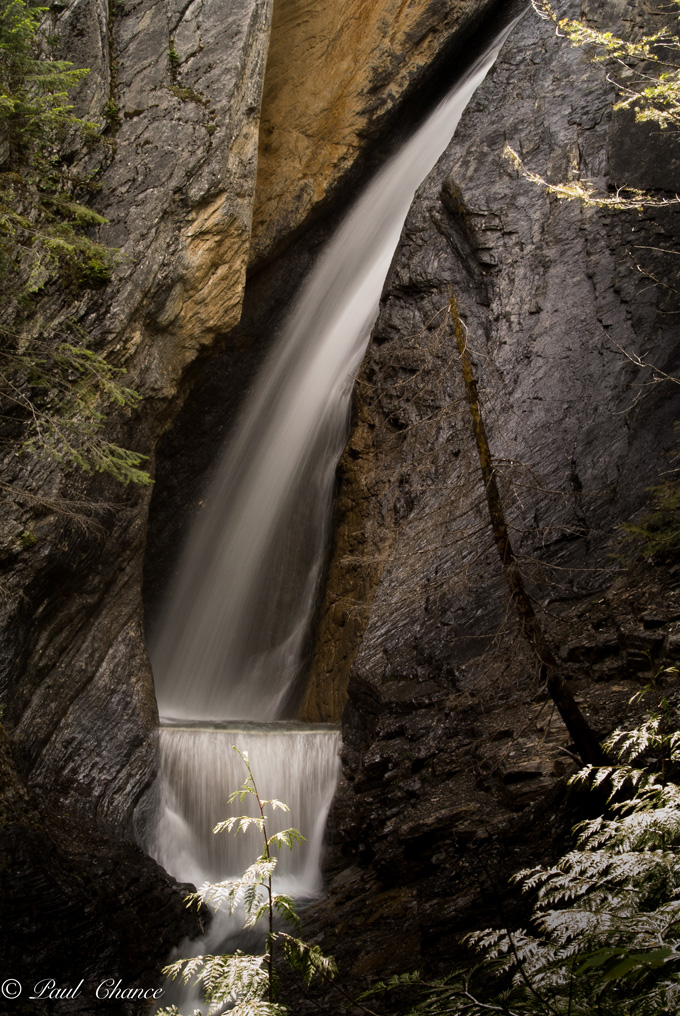 I readily recommend the V1 for shooting landscapes if final prints are no larger than 10×15. It's a great camera for vacationing, hiking, and taking family shots. I would not recommend the V1 solely for wildlife photography.
To view more images from the V1 in Western Alberta, visit my website: www.aChanceEncounter.com/westernalberta
Comments are welcomed!