Hello Steve.
Photography has been a long time hobby of mine shooting mostly landscape and some portraits sprinkled in here and there. Over the last few years I found myself taking less and less pictures. A new interest was occupying my time; Mixed Martial Arts. With no prior experience in combat sports I dove in deep, training my mind and body at every free moment I had. Photography was taking a backseat because I basically live in the gym. I was / am addicted.
I've been shooting with various DSLR's starting with the first digital rebel and eventually settled on a Canon 5D Mark II. It's a great camera, but it is simply too big for my taste. Looking for an alternative I stumbled on your site and discovered the NEX5N. What impressed me was it also shot great video in such a small package. Even after purchasing the camera I still wasn't getting out there taking photos, but I still had an itch.
Combats sports and injuries go hand and hand, and I've definitely had my share of them. After suffering a separated rib I decided to take the NEX5N for a spin in the gym. Using the kit lens the results were less than spectacular. The lens was simply too slow and the camera's auto focus isn't quite the best for a fast moving fighter. Even though the pictures weren't the best, it satisfied that itch that never went away. From your site I learned more about legacy lenses and bought a few for cheap. The results compared to the kit lens were night and day.
The marriage of two of my passions were formed; Combat Sports and Photography! I still train every day possible, but now I come equipped with either the the NEX5N or an RX100 in the gym bag. I train and coach (part-time) out of arguably the top MMA gym in the country Xtreme Couture. I've been extremely lucky to be surrounded by some pretty exciting and talented people to photograph.
Shooting with a manual focus lens definitely has it's challenges shooting combat sports. Many shot's come out simply out of focus, but I think that's part of the charm. The focus peaking feature of the NEX5N does help a bit, but shooting at wide apertures it can be a guessing game. The results are far from perfect, but I enjoy them that way.
As a hobbyist I don't have a website, but my work can be found here:
www.facebook.com/RichCastroPhoto
http://richcastro.blogspot.com/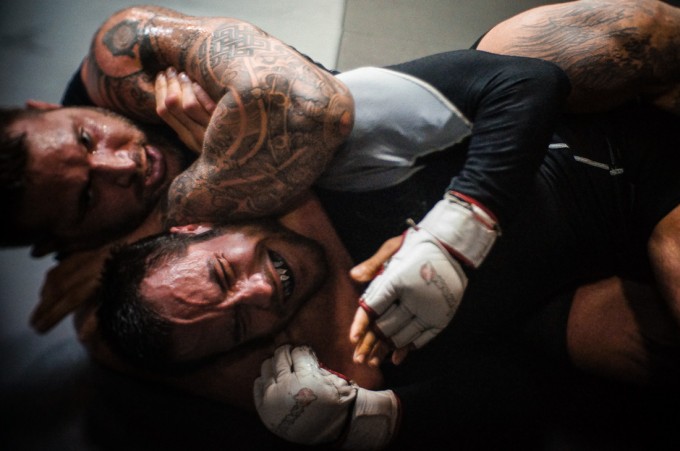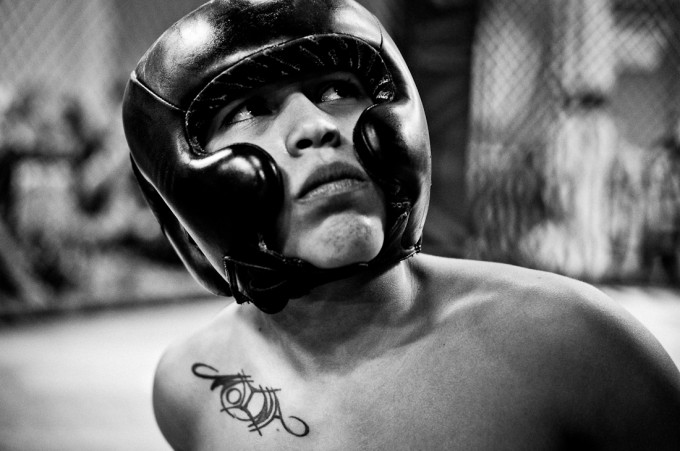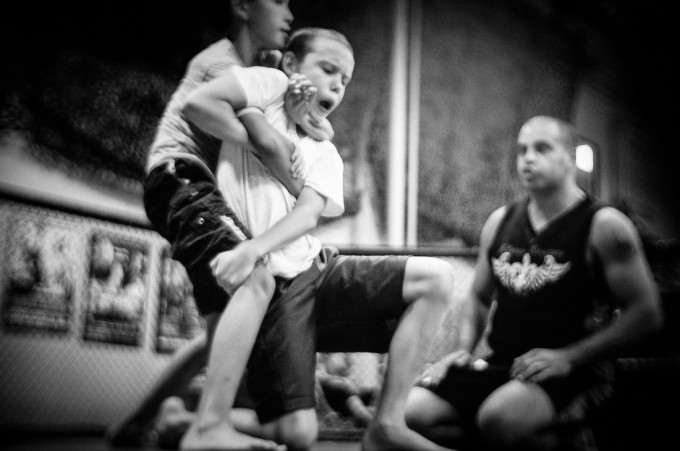 Sony NEX5N with C-Mount 35mm – Head grappling coach Neil Melanson applies a rear naked choke to Sean Borchman during competition team practice.

Sony NEX5n with SEL50mm f1.8 – Christian Molina prepares for a exhibition fight at Xtreme Couture.

Sony NEX5n with C-Mount 35mm – Kids coach Rodrigo supervises the kids class at Xtreme Couture.