Hi Steve,
I've probably been following your blog for about 2 years and I always enjoy the reviews, updates and other posts. Like you I have developed a passion for smaller cameras and while I have far too many the ones that get a lot of use are the Leica M9, Fuji X-Pro1 and Olympus O-MD E-M5. I sold the last of my DSLR lenses (having previously sold my DSLR) recently to fund my move into M43s and Leica M. I acquired my M9 second-hand earlier this year as a consequence of experimenting with M mount lenses on Sony NEX cameras amongst others. I was struck by how much fun it is to use a rangefinder, how expensive (but small and good) the lenses were and the stunning quality that you could get from the output when you get it right. I'm lucky enough to have acquired a Summilux 35mm lens (together with some less expensive Zeiss wide angles) to go with my M9.
In August this year my partner Louisa and I (together with our young son Daniel) departed on holiday to North Norfolk, a windswept but beautiful corner of the UK. There is sand all over the roads and half the buildings and cars look like they are in various stages of decay (and the other half are gentrified holiday cottages). While it rained a great deal while we were there (hey, it's traditional for August in the UK…) we did have a great time and I was lucky enough to catch a few special moments with my M9. All of the below are taken with my M9 and Leica Summilux 35mm ASPH FLE.
We kept driving past this car on the way too and from the cottage we rented in a little North Norfolk village called South Creake. It apparently hadn't moved for many years but was still taxed.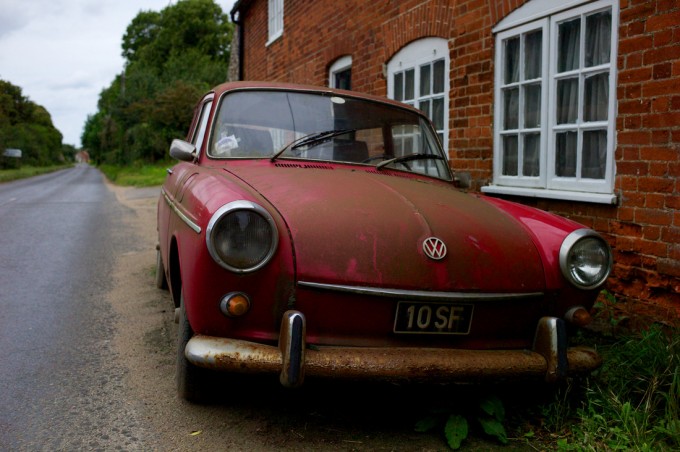 –
My partner Louisa and my son Daniel waiting for the train at Holt. I thought this might work well but I couldn't believe my eyes when I processed the photo.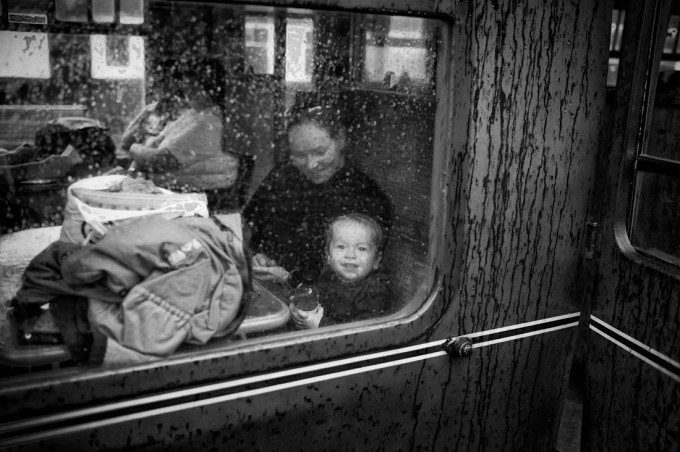 –
"Wind in the Willows", view of the village green in South Creake. We had popped out to feed the ducks on the village green and I was struck by the combination of a beautiful sky and the way the wind was blowing through the trees.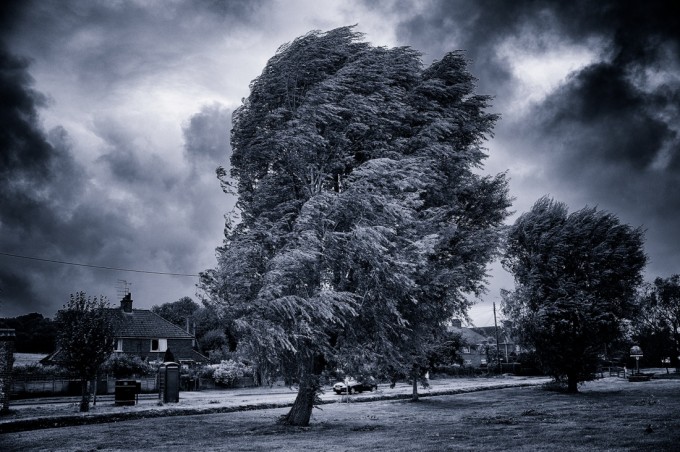 –
This is a view along the sea front "beach" huts at Sheringham. Despite the short shower that had just fallen, the sea and sky looked amazing.