WORKSHOP: Daytona Bike week with Craig Litten 
March 14-17th 2013 – Daytona Beach, FL
Workshop Signup Page and more details are HERE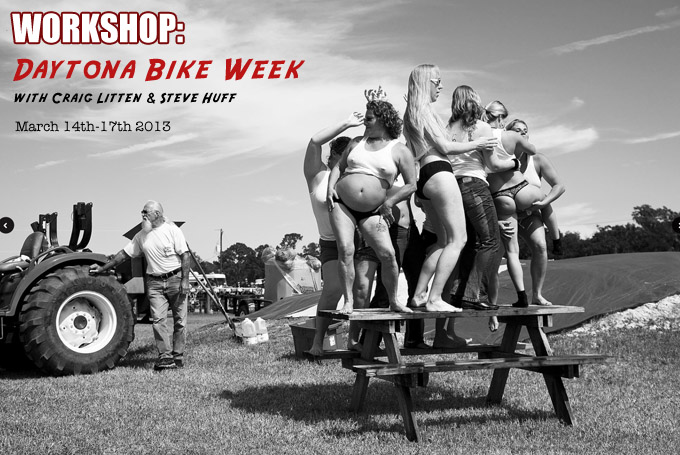 UPDATE: I will not be able to make the workshop with Craig but it is going on 100% full steam ahead as it is Craig's workshop, and I HIGHLY recommend it.
Come one, come all! This is going to be one hell of a photo workshop with so many photo opportunities surrounding you at all times you may just go into sensory overload. Craig Litten and I have teamed up to bring you this AMAZING opportunity to explore your photography limits as you learn how to get comfortable shooting people. In fact, you will have no choice but to get comfortable shooting people as that is all we will be doing!
This workshop is just that, a workshop. Craig Litten will be the main teacher for this one and I will be on hand as well for any questions and of course to shoot with everyone. Craig has done this event many times before and has shot some amazing images that make you say "I wish I was there to document it all"!
Well, now you can be as this will be a 3 day workshop allowing you to grow and open up as a photographer in a crazy environment filled with all kinds of opportunities.
All photos on this page were shot by Craig during his last Bike Week workshop.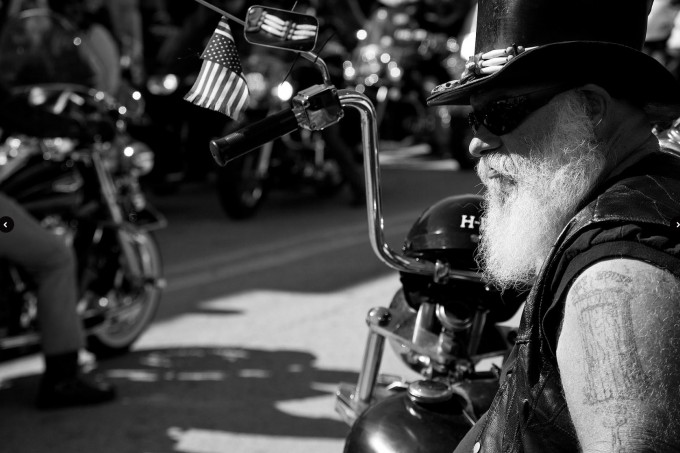 Itinerary
So what will we be doing for three nights? TONS! This will be an action packed photo filled weekend and believe me, by the time it is over you will have some amazing photo memories of your Bike Week workshop! Take a look at what we have planned and yes, this is not for the timid because we will be out in the thick of it until 1AM on the 1st night, just when the action is heating up!
INTRO
Thursday Night, March 14
8-9 pm – Introduction – Intro to workshop, meeting each other
9:30 – Daytona Ale House Restaurant "for Captain Jacks Buried Treasure" (informal group)
11 pm-1 am – Night Shoot 1 "Hit the Mean Streets of Daytona"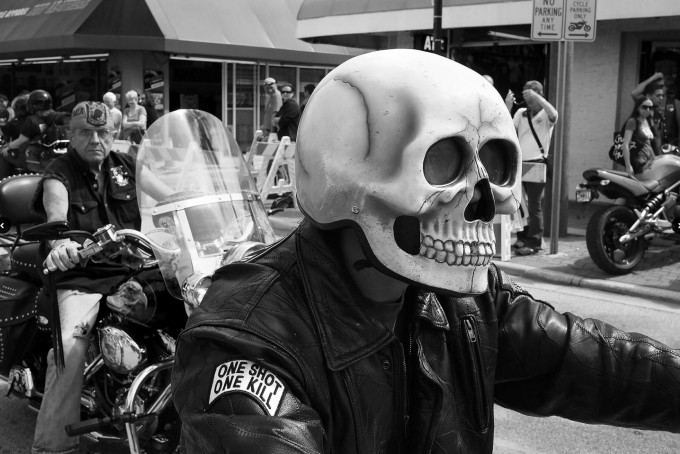 DAY ONE
Friday, March 15
10 am-noon – Group Meeting 1 – Intro to Photo Mechanic, download night shoot
1-5 – Mid Afternoon Shoot – "take advantage of that great mid-day sun"
6–9 – Group Meeting 2 – Street Shooting Techniques, downloading and editing
10-Midnight – Night Shoot 2
DAY TWO
Saturday, March 16
9 am-11 – Morning Shoot – "morning light is pure and beautiful"
1-3 – Group Meeting 3 – one-on-one editing help
4-8 – Late Afternoon Shoot – "evening light, you can't beat it"
8-10 Free (edit or shoot more, your choice)
FINAL DAY
Sunday, March 17
9-10:30 am – Peach Valley "Best breakfast in Daytona Beach" (informal group)
11-3 – Group Meeting 4
3 pm – Slideshow of everyone's work and final thoughts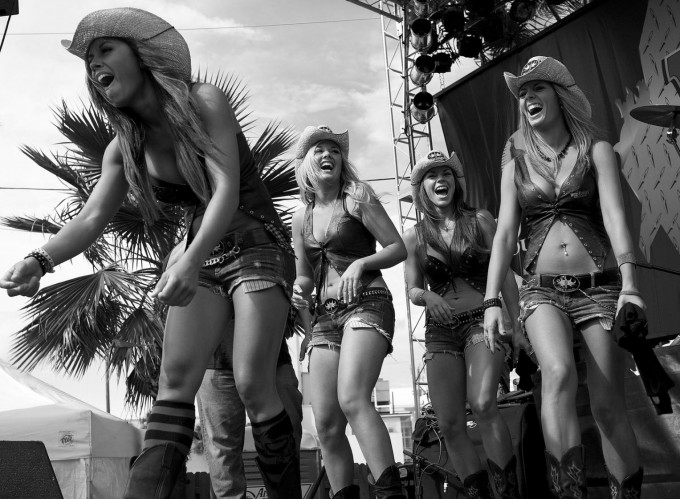 This workshop will be pretty amazing. If you want to get in on it the fee is $699 for the entire 4 day, three night workshop. This does NOT include Hotel, Travel or Food. For more details and info please visit the signup page at streetphotograohyworkshops.com . Craig will be taking the deposits and payments and for all of you who want to get in on it, I will see you there! Expect one hell of a time! It will be a time of amazing photography, new friendships and non stop craziness! SIGN UP NOW as spaces are limited.
I will be trying to get some cool gear to bring as well Maybe the new Leica M? New Fuji X100s? No guarantees but I'm on it and will keep everyone updated!
BTW, ONLY 12 spots available for this one, PERIOD.
Steve Huff