Hi Steve,
I have been a long time reader of your site (in fact you posted a photo of mine as Daily Inspiration Number 11 back in the day). Thanks for your time and passion you put into your site and the community you have built.
With all the black and white images you have been posting it urged me to go back into my archives and take a look at some of my own black and white photos. The photos below were shot in 2010 on my M8 with a Summicron 35mm (Type IV). Even though I now have an M9P which it's my constant companion, I still love the M8, especially when converted to black and white. The M8 was my first Leica M and I'll keep using it until it stops. It's been going strong for many years though and shows no signs of giving up yet!
A couple of years ago I was lucky enough to travel to Vladivostok, Russia. I had been there a few years earlier and it always remained a strange and very surreal place in my memory.
This time I really wanted to explore a lot more of the city than I was able to the first time. I made contact with a photography student who lives there to be my sort of tour guide / fixer. I had a rough shopping list of the kinds of things I was interested in seeing, but essentially he just drove me around for days exploring the outer suburbs, meeting locals and translating.
I have a whole bunch of photos from this trip I've never really shown anybody. Some photos I took one night of some skateboarders ended up in the 2012 CCP Documentary Award, but the rest are just taking up space on a hard drive unseen, for the moment.
I recently came across this shot I took while exploring an abandoned building. The building was in the middle of the city which is noisily congested with cars and pedestrians yet inside the building it was surprisingly still and quiet. The building was stripped bare, the ground was littered with rubble and used syringes.
On one of the upper floors I was startled to find a couple of kids sleeping on one of the window sills. At first, I really thought they were dead as they were so 'lifeless'. But as I stood still I could sense their breathing, slow and faint. I'm not sure if they were stoned, drunk or just tired. I thought they looked so peaceful perched on the window ledge, soaking up the sunlight, blissfully unaware of me or the four-story drop to the ground just behind them.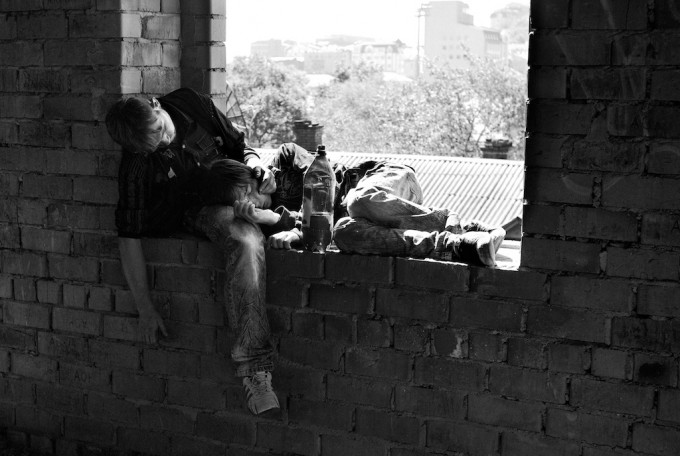 I'm pretty sure this wasn't their 'home' but I did feel like an intruder. I wasn't sure if I should even take a photo. I felt that in some way I might be stealing some of their solace. But of course the documenter got the better of me.
I only took a few of quick shots, edging closer with each frame, trying to get close enough to see them properly, but far enough away not to wake and disturb them. Each step crunched on broken glass underfoot and in the big empty space the normally quite-ish shutter on my camera seemed to 'clunk' heavily and echo through the empty shell of the building.
Later, when I downloaded the images I saw that the boy sitting up was almost cradling his friend in his lap, the detail below shows his hand resting gently on his friends cheek.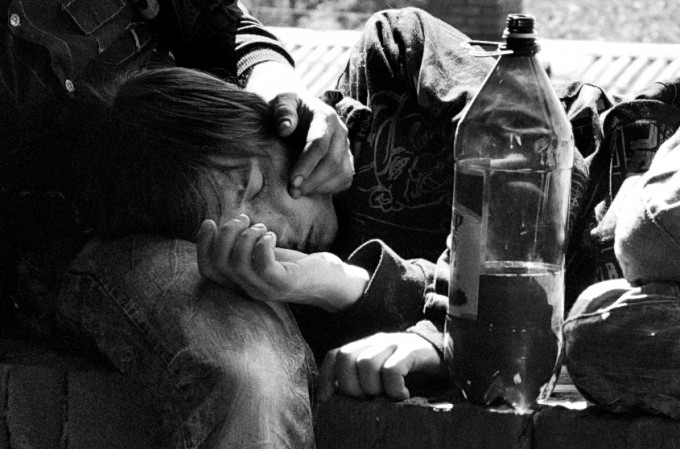 It's a moment and a photograph that has stayed with me. In all it's sadness and it's beauty. I hope these two had found a moment of warm escape and were dreaming deeply of different lives in different places.
I've often thought of them and wondered what they were up to and how they may be doing now. I hope they are both well.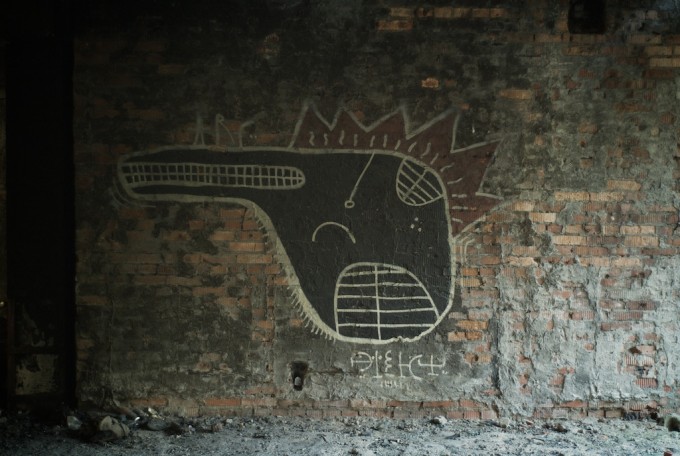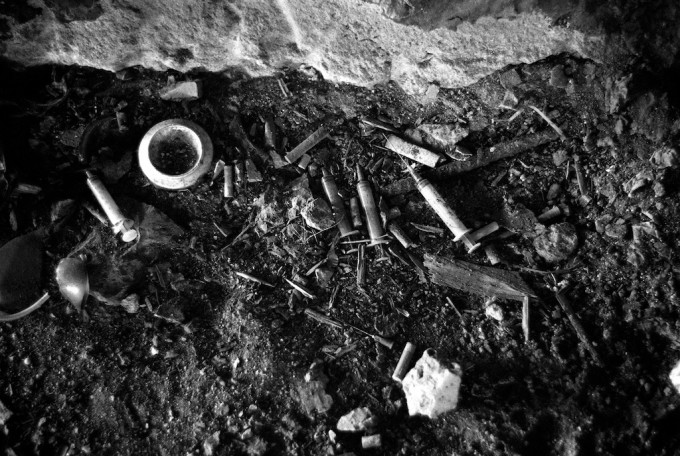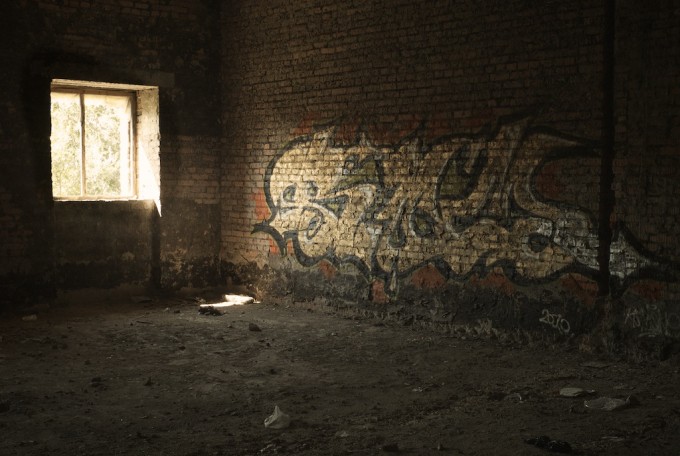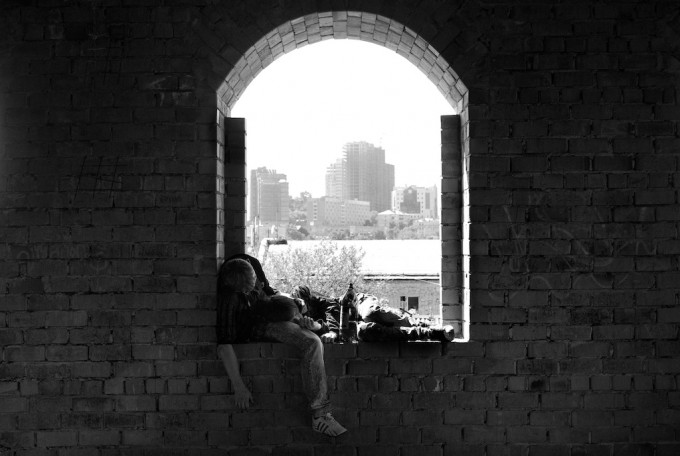 You can see more of my work by visiting www.hoaxville.com
Glendyn