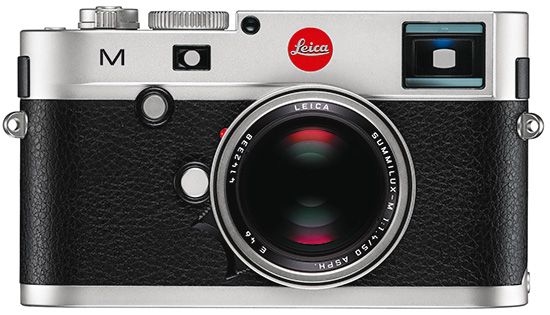 Jealousy will drive you mad! Stay cool, calm, collected..it will all be ok.
I find it funny that every now and again, when my blog gets more attention than normal, a certain forum on the internet has certain members that just love to bash me . Now, I do not go there and read it as I stay away from this particular forum, and have not been there in years but I get readers who love to email me about what is happening there and it always makes me chuckle..then I get sad. Why sad? Not for what they say about me, not at all, but for those few who engage in such hateful and negative things. I have posted many articles here on this site about positivity, negativity, passion and things I do in my daily life to be able to live such a blessed life. In the meantime you have sad individuals who hate their life posting away and bashing me on a forum that is filled with hate, anger, jealousy and frankly, so many uninspired photographs. It is very silly and makes no sense other than the fact that there are just so many jealous people out there.
Yep, jealousy. It will drive you mad. So much so it will turn you into a bitter, angry, hateful and all around negative person but as I always say, DONT SWEAT THE SMALL STUFF! You should see some of the e-mails I get from these guys, it would have you scratching your head. One guy was so mad at me because I received one of the 1st 240's available and he did not. I asked if he pre-ordered and he said he did, but 2 weeks prior. I informed him that I pre-ordered at announcement time and he said it was still unfair because he deserved one more than I did. Sometimes you just have to sit and wonder what goes through the minds of people like this. BTW, he came from the un-named "forum" where he read about me getting the camera. I guess it is nice to know so many of these hateful people are eagle-eyed on my site and feel they have to talk about me so much, lol.
I remember the week I started my site 4 1/2 years ago. A select few members of that forum attacked me, calling me many things, none of them very nice..all for starting "another review site". I was told I would fail, fall on my face, have no readers, and I should leave the camera reviews to the professionals. Of course at that time I chuckled and stayed on my positive path. Before long (and it did not take long) my site passed that forum for traffic coming in. Yep, my site was getting more traffic. Today it gets considerably more traffic and to those who have been faithful posters on that site, that irks them, It irritates them. Why? because so many of  them were wrong.
Now a few there want to complain that I sold my Leica M 240. Boo hoo. Yep, I got one before them and they couldn't stand it. I sell mine, and now certain members there feel insulted. I think they seem to forget what I do..I review cameras. I keep what I can but I can not keep them all, I am not rich or even well off. But I am happy and I am thrilled that this site continues to grow every single year. So I thank all of you who come here, even those nasty ones who hate me as you are giving me more traffic regardless 🙂 I also thank those who defend me on the forums as I am told many of you do.
But the angry ones..many call them "Haters', I just call them "confused". Me, I  do not have a negative or hateful or jealous bone in my body and my life is amazing in all aspects. No, I am not some Magnum photographer but I never claimed to be. I am not better than anyone else, in any way, but I never claimed to be. I live a real life outside of my blog, and you guys know this as from time to time I will post articles from my heart that tell it how it is 🙂 I just go with the flow, do what I enjoy in all aspects of life and treat everyone with respect and kindness (unless they come here to attack me, then I just ban them). It is the only way to be!
But man, Jealousy and anger will just bring you down in life, and it sucks. It also serves no purpose at all and will never solve your frustrations. 
Before anyone says "just ignore those guys Steve, they are not worth it"..well, I do ignore them, every day. I do not associate with ANYONE in life who is bitter, negative or hates their life 🙂 I stay away from it and has made me the happiest guy I know for many years now. The only reason I wrote this post (and I did not even read what was written about me, never do) is to challenge everyone out there to go one week in life without anger, without jealousy, without bitterness and without a "my life sucks" attitude. I know many of you live like I do, with a positive vibe. Live like this and you may be surprised at what happens 🙂
So to all of you who follow me here I thank you! As long as there is something out there in camera land that is exciting to write about, I will be here writing about it. To all of you bitter ones, get over it. My site is here and here to stay and if it makes you feel better attacking me, then so be it but I am telling you now..you will be much happier in life if you drop those nasty bitter feelings 🙂 I sold my M 240..not because I did not adore it, as I did, and do and I really miss it. But  I did it for other reasons (paying taxes, sending my son on his summer dream trip to Japan, etc) that I did not realize were going to be so expensive. To me, my son and taxes will always come before owning TWO Leica cameras. Besides, when I save money again I will buy another.
In any case, hope everyone is having a GREAT day! I am excited as today I have a Nikkor 35 1.8 LTM lens coming in that should be magical on the Leica MM. I also have a few new photo books I will be reviewing for inspiration and a slew of other things coming along the pike. I am also excited that in June I will be seeing 10 of you who signed up for the Palouse Roadtrip. It is sold out and is going to be one hell of a weekend. I decided to bring along some goodies to give away as well that I have been hoarding in my photo cabinet…Hmmm.
Until next post!
Steve