USER REPORT: The Nikkor 6.7-13 VR lens review by Steven Norquist
Hi Steve,
I read your review of the V1 about a month ago just before my birthday and your review was so interesting that I decided "what the hell" and I bought a V1 on Amazon with the 10-30mm lens before they were all gone. My little gift to myself. (as if I don't have enough cameras already!) I started shooting with it and just fell in love with this little camera. It fits the hand so well and is like a baby Leica in feel.
Putting the camera into electronic shutter mode makes it totally silent and vibration free and allows for a top shutter speed of 1/16000 of a second! Amazing.
[ad#Adsense Blog Sq Embed Image]
As I started to process the raw files I was getting some very interesting results. A very open file with lots of dynamic range and sharpness across the whole frame, side to side and front to back. This must be due to the huge depth of field the cx sensor is capable of.
I was so impressed with the little V1 that when I heard the release announcement of the new Nikkor 6.7-13mm f/3.5-5.6 VR Lens and saw the crazy MTF chart at the Nikon website I knew I had to have one.
So I ordered it (at $500 it cost twice what I paid for the V1!).
It is a beautifully made lens. Heavy and made of metal and comes with a nice lens hood which actually does work! The zoom is firm, tight and smooth, no play in there.
The 6.7 looks great mounted on the V1.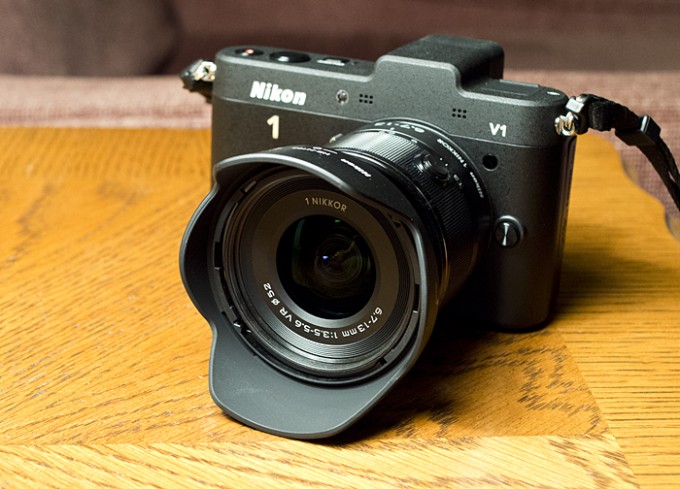 I took the 6.7 out on its first shoot at Cabrillo Monument in San Diego. I shot everything in raw using Daylight white balance with a +2 amber boost. Metering was Matrix. All raw images were converted using Adobe Raw and any adjustments were made in both Adobe Raw and Photoshop.
My normal process is simply to bring out of the raw what is already there, to enhance contrast and color in a natural way to achieve a "slide film" style look. The V1 with its lower pixel count 10mp sensor excels in creating that "film like" look in my opinion.
Shot at 6.7mm at F4. Note the foreground foliage is sharp even though I focused on the distant land.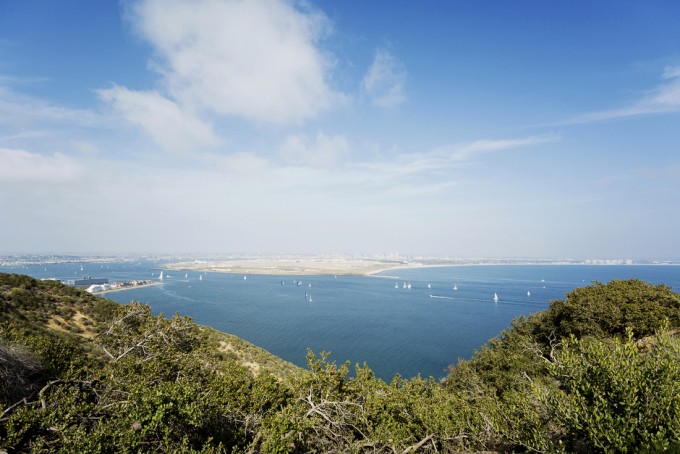 BELOW: 100% crop of the lower left region showing forground and infinity distant objects. All share the same detail level.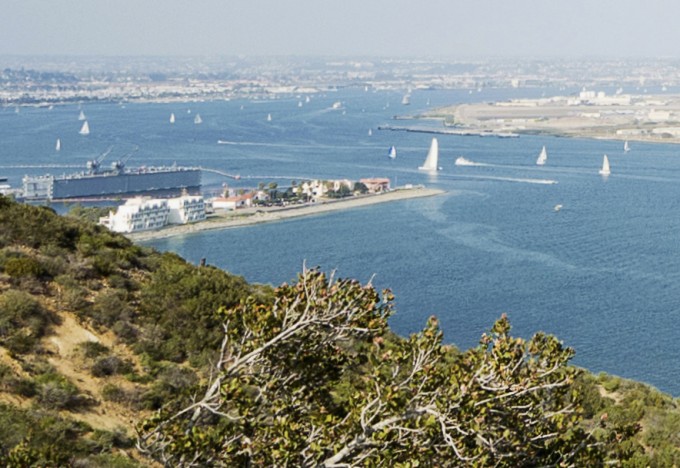 This lens has very high contrast and very high resolution. Truly amazing detail across the whole frame side to side and front to back. When shot at 6.7mm at f3.5 the lens will vignette very heavily and it is best to stop down to f4 where the corners lighten up by 50% or so. The lens is most sharp at f3.5 and f4. F4 is optimal as the corners will sharpen up a bit and the vignetting will be less.
Color rendition is excellent, spot on with intense saturation. Blues are deep and rich and avoid the cyan shift that can cause that yucky digital blue we all hate.
13mm @ f5.6. I really love the blues this lens produces and the rich yellows and oranges. Reminds me of Velvia film.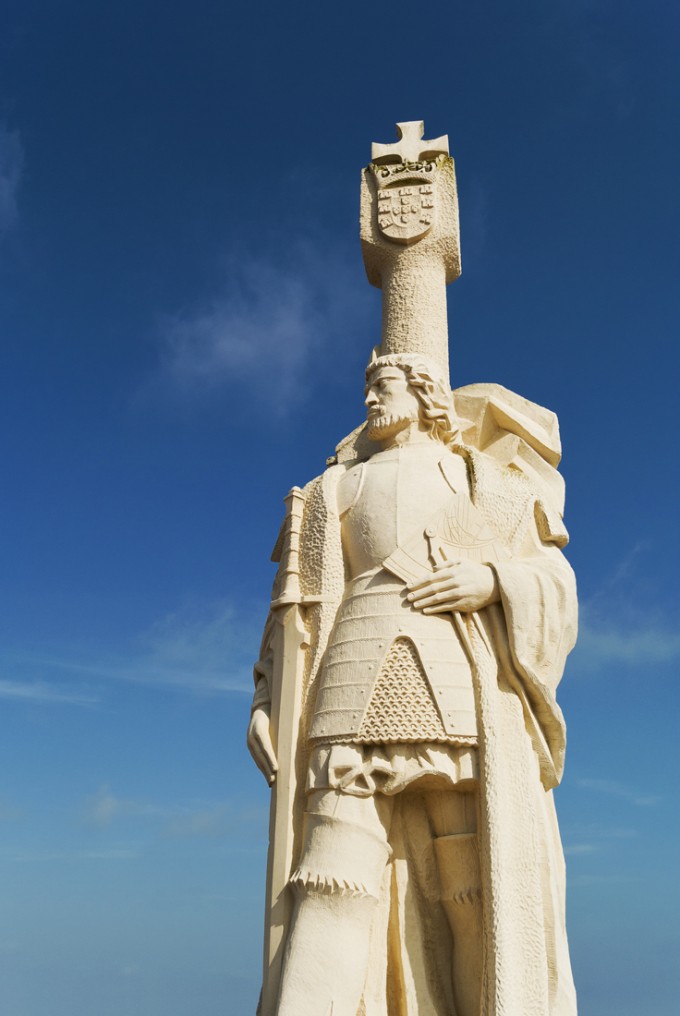 Below: and a 100% crop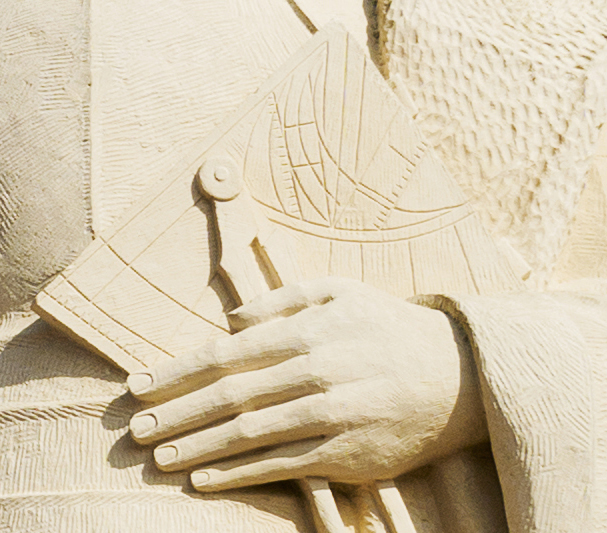 At 6.7mm the lens has barrel distortion but it is actually not that bad when you consider that this is a 6.7mm lens! It should have a crazy fish eye distortion but the barrel distortion is not really bad at all and can be corrected in Adobe Photoshop using the Lens correction tool by simply punching in +5 when shooting at 6.7mm. Use lesser correction values as you zoom in with the lens.
By 13mm the lens is straight as an arrow with no distortion or vignetting of interest.
6.7mm @ F4. Distortion corrected in Photoshop by using +5.
Over all I am very amazed by this lens. Nikon really pulled out the stops on this one, it could become a classic. And as the Nikon 1 series cameras mature and their sensors improve over time this lens will be there all the way to squeeze the last notch of resolution out of them. I don't regret this lens purchase or the V1.
Thanks again Steve for your inspiring reviews and for turning me onto this camera. There ain't nuthin wrong with 10mp!
Let me leave you with a few last samples.
6.7mm @ F4, no distortion correction.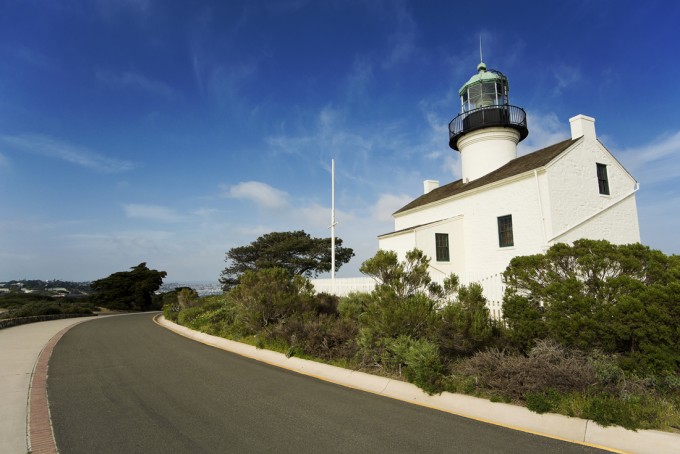 –
6.7mm @ F4. Distortion corrected in Photoshop by using +5.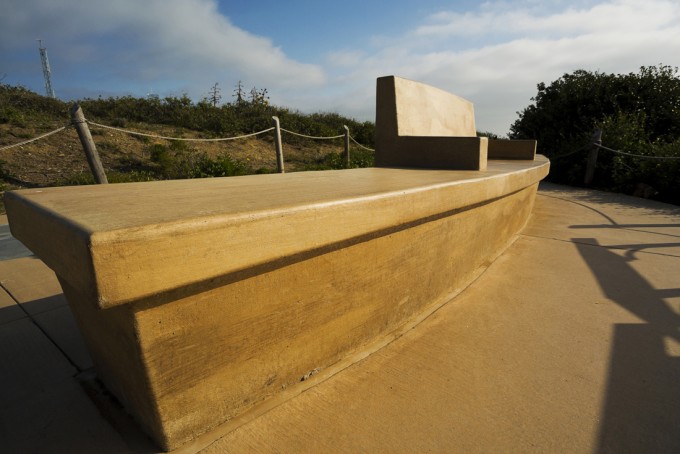 –
10.9mm @ F5. Love the natural deep greens this lens can produce. Look how pure the white is on those tombstones, no color bleeding.