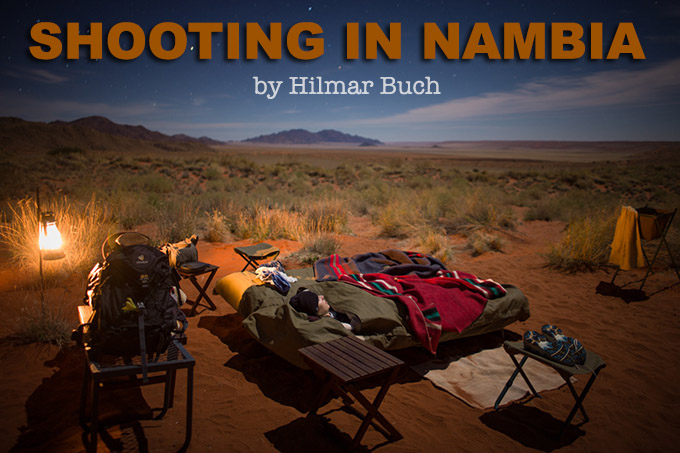 Hi Steve,
I am really enjoying the cool stuff you provide through your website and I particularly like the guest comments.
In April and May 2013 my girlfriend and I have been traveling to Namibia for a little more than three weeks. Namibia is located north-westerly of South Africa, a country with which it shares a common historical background. The area of Namibia is about two and half the size of Germany, the country where I come from. In Germany live about 82 million people, whereas Namibia only has 2.3 million inhabitants. Most parts of Namibia are sparsely populated as big deserts make human life difficult or almost impossible.
[ad#Adsense Blog Sq Embed Image]
When we traveled across the country of Namibia, I had my beloved Leica M9 and a very nice array of lenses with me (Leica Summiluxes 24mm, 35mm, 50mm and 70mm). Although Namibia is a paradise for wildlife shooters, I rather reluctantly accepted to also buy a used Nikon DX camera (D7000) and a used telephoto lens (Nikkor 200-400/4). Adding the Nikon stuff seemed to be indispensable to take some photos in the Etosha NP where lions, rhinos, elephants, giraffes, antelopes and many more other animals can be found but I was not happy with the additional weight and bulkiness. I really love the size and relatively small weight of my Leica lineup.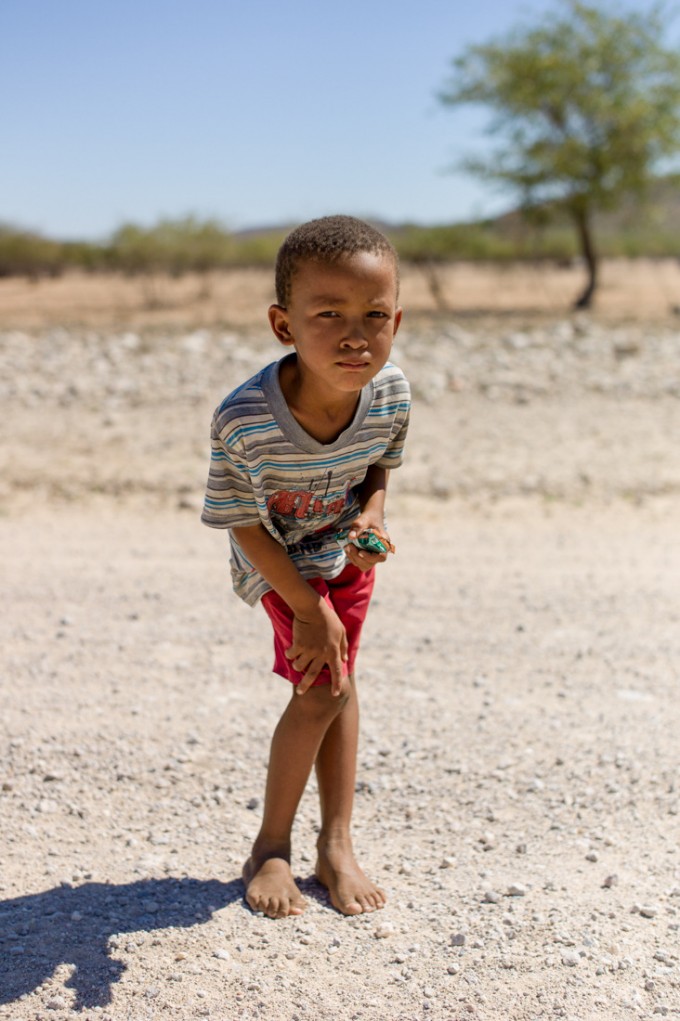 Back home after assessing the photos I have taken during the trip I still do think it was good to have a telephoto with me. However, I was also able to take some images of the Namibian wildlife animals just with the Leica M9 and the mid range lenses. In my view the photos taken with this setup differ from the wildlife shots we are all used to when browsing through photo galleries. Of course, I would not claim the wildlife photos taken with the Leica M9 are better but at least they are different. Different in that they show more of the environment where the animals live. Anyway, I absolutely enjoyed shooting every minute with my Leica M9. It's the perfect camera for me, providing an output that could hardly get any better.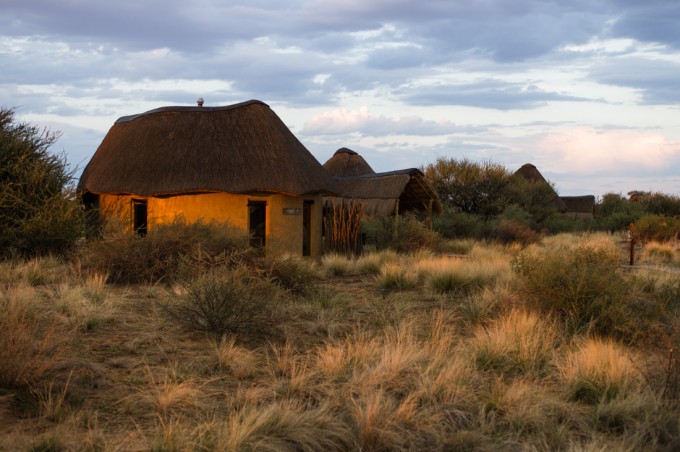 And how lucky was I that I could use the camera during the entire trip because an incident has happened. A few days after we had arrived in Namibia we were staying for a few days at a very remote place in the middle of nowhere. The place is called Ranch Koiimasis in the Tiras mountains. When I got up early to catch the first sunlight of the day, my girlfriend was still asleep. I set up my tripod with the Leica M9 and the Summilux 24 attached and tried to find a nice spot on a little rock to wait for the sunrise. I took a few test shots to check whether my exposure was properly set. When I was happy with my settings I waited for the sun to climb up behind the mountains that surrounded the little rock I was standing on. Suddenly, behind me I heard my tripod and the camera and lens combination falling down on the rock I was standing on. Picking up the camera I realized that one of the two eyelets where the strap was attached to the camera had been broken. So there was a small hole in the camera body where the eyelet previously had been. I was very lucky though because the camera was still working properly as some test shots immediately proved. A gaffer tape was all needed to prevent dust and sand from entering the inner body of the camera. And there is a lot of dust and sand in Namibia's deserts.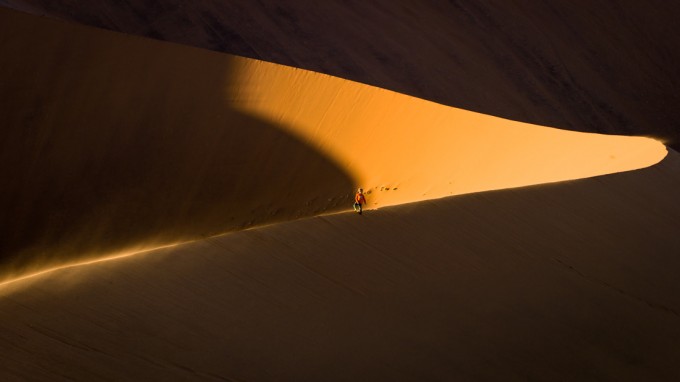 If the Leica M9 had not been working anymore, it would have been a real disaster for me. Personally, I think the Nikon camera does its job but I am not at all emotionally connected with it as I am with my Leica M9. I have had the Leica M9 for two and a half years. It has more than 53,000 shutter actuations and has already seen four continents. It has never let me down and goes with me wherever I go, even to work (I am not a professional photographer). I find it very important to have a camera you really like and feel connected with because whether or not you enjoy your equipment is reflected in the photos you take. The Nikon would have been a good companion but rather on a work-related and not fun-related basis. Moreover, I only had a Nikkor telephoto lens with me so shots in the wide or mid range would have been impossible without the M9. Thank god it was still working as my tool of choice!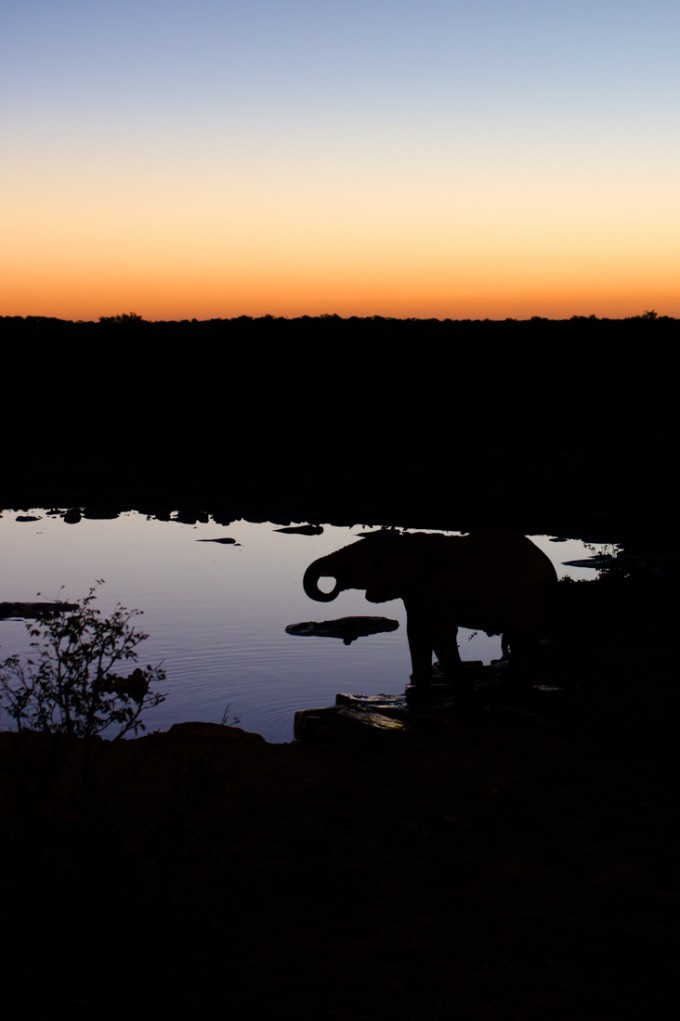 After returning to Germany I sold the Nikon gear and, more importantly, directly send in my Leica equipment to the customer service in Solms. Although only one eyelet had broken, to my surprise the complete outer body of the camera (bottom and top plate as well as the metal body) had to be replaced. This cost more than half of the original price of the camera. I was lucky again because I have an insurance that also covers improper handling of the camera by me. The camera is already back in my hands. It is strange to have a camera now that is almost brand-new on the outside and heavily used on the inside. Actually, I prefer the "abused" look of the replaced body.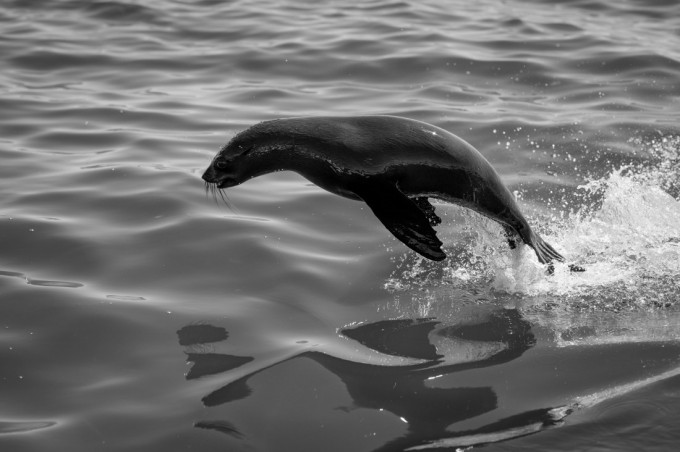 Let's have a look at a few more photos now…
In Namibia we did a round trip, starting in the capital Windhoek from where we went down to the Kalahari desert. Further stops of our route were the Tiras mountains, the Namib reserve, Sossusvlei, Swakopmund, the Erongo mountains, the Damaraland and finally the Etosha NP. It was an awesome trip. We met many very nice local and international people all of whom made this trip unforgettable. The flora and fauna of Namibia is incredible; there is a mix of colors you can only dream of. It was a trip we will never forget.
In case somebody wants to see more images please visit my website which can be found here: www.hilminson.com
Hilmar Buch