David and Goliath – The Nikon V1 vs. the Nikon D600 – Wide Angle
by Steven Norquist
Hello Steve,
You always have such interesting comparisons of lenses on your forum that I thought I would do a little test for your readers. I have really enjoyed using my V1 with the 6.7-13mm lens. The pictures the V1 produces with this lens have perfect sharpness edge to edge and corner to corner, seemingly an infinite depth of field which is perfect for my style of photography which is architecture and landscape.
Also this lens/camera combo has excellent contrast balanced with nice dynamic range so highlights don't blow out and shadows don't lose detail.
But how good is this combo really?
I decided to find out.
I borrowed my friend's Nikon D600 and rented the Nikon 16-35mm wide-angle lens. This lens is Nikon's newest and best full frame wide-angle.
I decided to compare it directly to the V1 with 6.7-13mm lens.
The V1 with 6.7-13mm is a $800 setup.
The D600 with 16-35mm is a $3300 setup.
UPDATE: In every test, the top image is from the Nikon V1 and the bottom image is from the D600!
As you can see below the D600 is a beast with this lens on it.
The V1 looks like a little toy by comparison.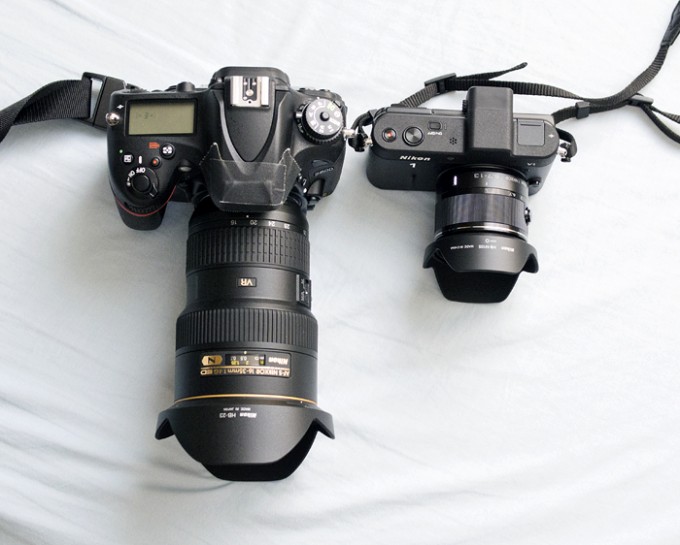 The D600 with this lens is very, very heavy and I cannot even consider roving the country or the city with this thing for hours and doing the kinda of photography I do.
Just having the D600 and the V1 around my neck for the length of time it took to do these samples made my neck really hurt!
Here are the test parameters I used for this comparison:
Each photo was taken at the same time, hand held one right after the other.
Focus was automatic spot focus on the same exact target for each camera.
ISO used was the base of 100 for both cameras.
Exposure was Automatic Matrix metering.
No exposure compensation was used.
Focal length was 18mm and 35mm for the D600, and 6.7mm and 13mm for the V1.
This assured that the equivelnt focal lengths as far as composition area would be the same.
The D600 was shot at F11 and the V1 at F4. I tried to make the depth of field of both cameras as close as possible.
Everything was shot in raw and digital development and post processing (Adobe Raw and then Photoshop CS5) was the same process for both camera's raw files.
Each image was then re-sized to 1200 pixels on the long side and layered into a single image for direct comparison on the web.
Here is the challenge for your readers: In each of the four tests, which camera is which???
Good luck!
For those readers that are interested, you can view my other V1 pics with the 6.7-13mm at this link.
TEST 1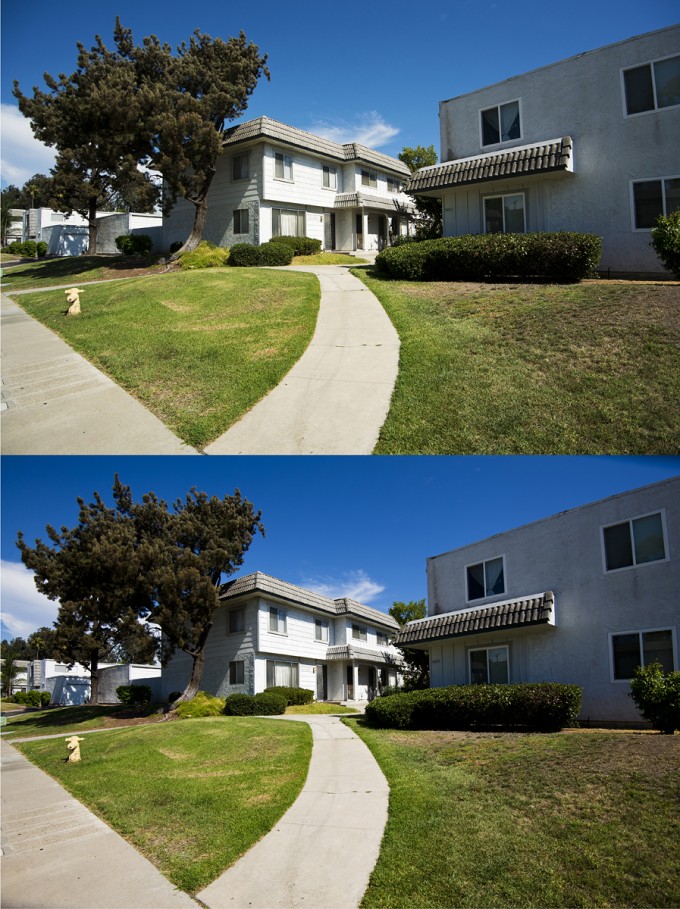 –
TEST 2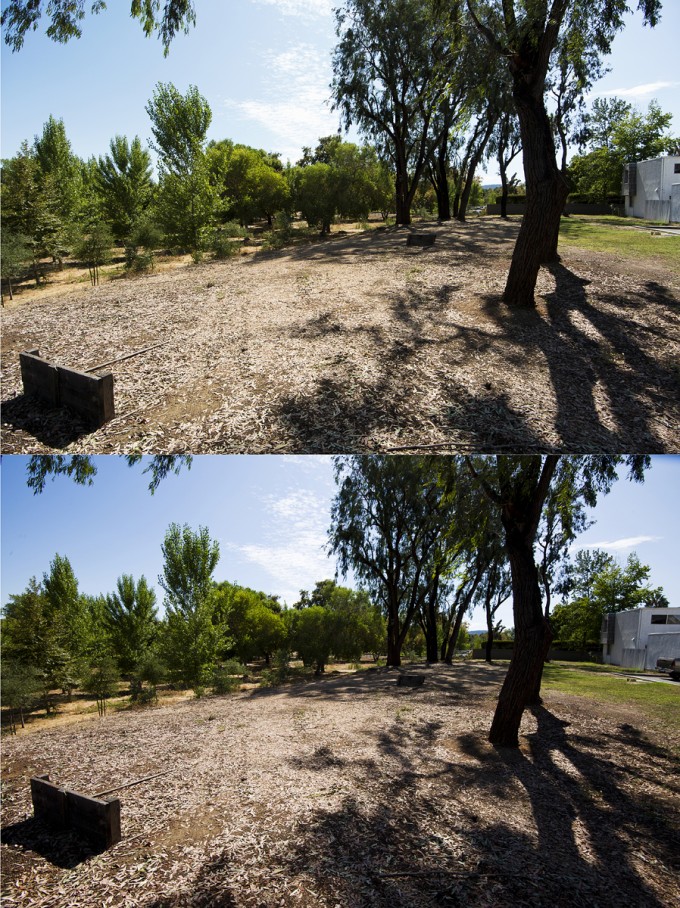 –
TEST 3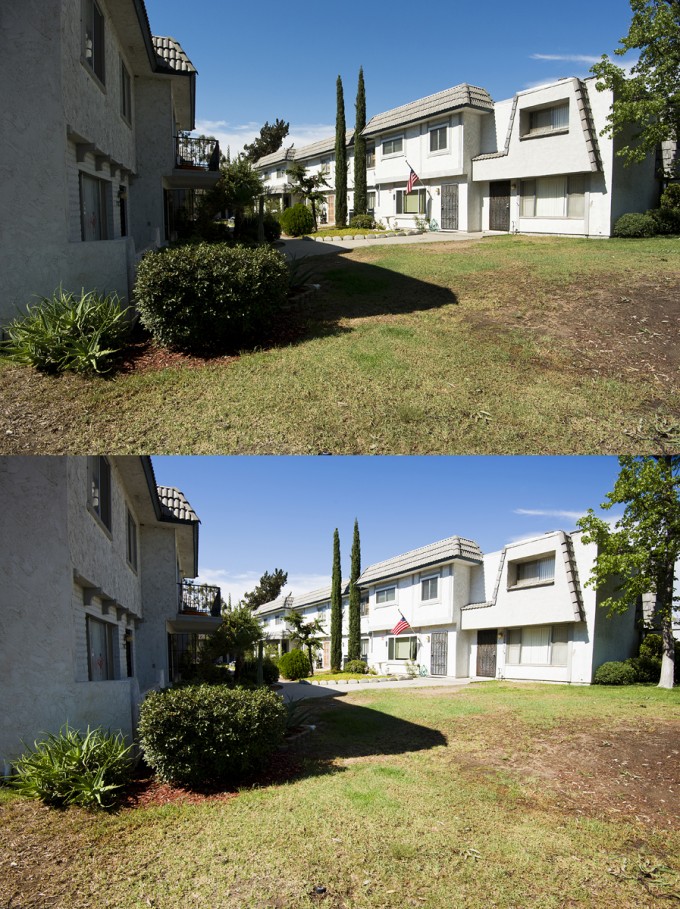 –
TEST 4