Three quick shots from the Sony RX10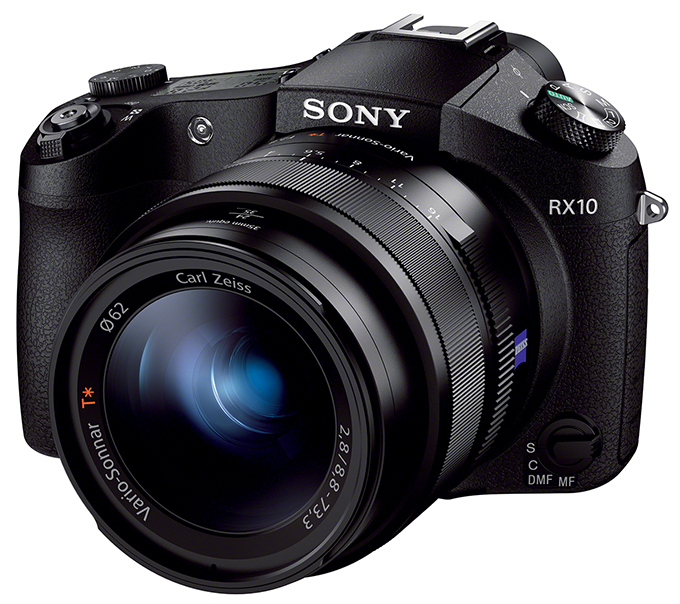 Ahhh, the Sony RX10! I am now back home from Nashville TN after a week of testing the Sony A7 and A7r..it was a great time. Because I was so into testing the A7 series and had such little time to do much of anything besides shoot them I did not get to use the RX10 while there. Luckily, Sony handed me one to take home with me so I could get to know it better and review this little beast. I will have a first look next week with video and 1st thoughts but for now, on this Saturday night, I want to post three quick samples that I shot a couple of hours ago at the AZ State Fair. It was dark so the camera was at high ISO but the AF was fast, no hunting at all. The 24-200 f/2.8 Zeiss lens is actually a knockout. The constant f/2.8 REALLY helps when shooting at 200mm.
Anyway, I did not want to leave this new guy out in the cold so wanted you all to know I am now shooting with it and will be reviewing it soon.
Have a great weekend!
PS – I had Noise Reduction set to OFF. Click images for larger. These are JPEGs.
You can pre-order the RX10 at B&H Photo HERE.
f/2.8 – ISO 1250 – 1/30th – 24mm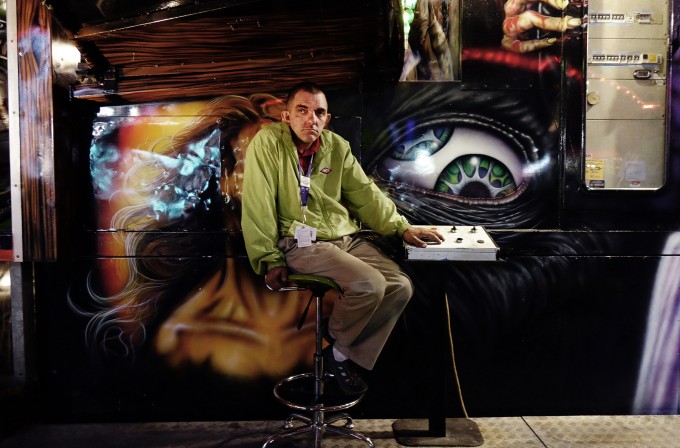 –
f/2.8 – 50mm – ISO 1250 – 1/60th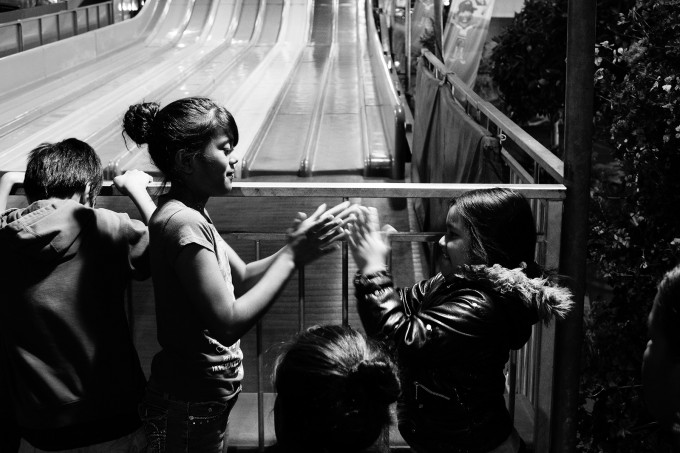 –
200mm – f/2.8 – ISO 200 – 1/250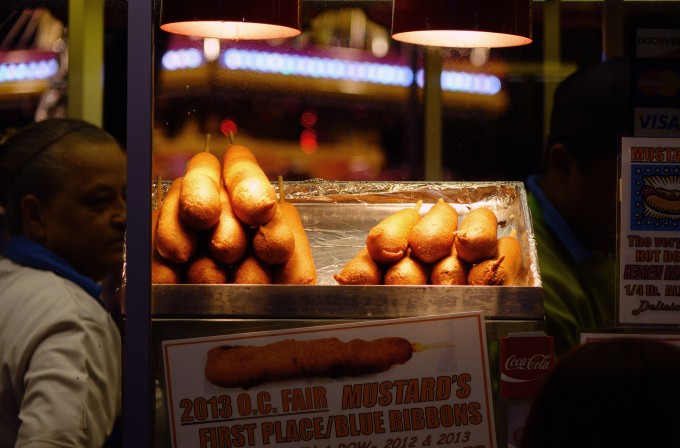 –
Sony RX10 Specs:
20.2MP 1″ Exmor R CMOS Sensor
The large, 20.2 megapixel, 1″ Exmor R, CMOS sensor features backside-illuminated technology to enhance its low-light capabilities to an expanded ISO 12800 while still retaining vivid clarity. Using Sony's Column A/D Conversion, images are rendered with impressive image quality and smooth gradations between tones and colors due to the marked reduction in apparent noise.
New BIONZ X Image Processor
Also benefitting the image quality, as well as overall camera performance, is the new BIONZ X image processor. It faithfully reproduces details and rich tones with lower image noise than was previously possible. Performance speed is also impressive including full-resolution continuous shooting up to 10 fps, high-speed auto focusing and Full HD 1080i/p video recording. Still images can be recorded in JPEG or RAW file formats or both simultaneously.
Carl Zeiss Vario-Sonnar T* 8.3x Optical Zoom Lens
The built-in Carl Zeiss Vario-Sonnar T* lens provides a 35mm-equivalent focal length range of 24-200mm, covering wide-angle to full telephoto perspectives to suit working in a wide variety of situations. The fast constant f/2.8 maximum aperture enables enhanced low-light capabilities as well as greater control over focus placement for selective focus imagery. The lens also features 7 aspheric elements for reduced aberrations and a Carl Zeiss T* anti-reflective coating to help minimize lens flare and ghosting in order to produce imagery with rich contrast and clarity.
Built-In Wireless and NFC Connectivity
Built-in wireless connectivity enables the RX10 to instantly transfer imagery to mobile devices for direct sharing with social networking sites, via email, and to cloud storage sites. NFC (Near Field Communication) is also supported, which allows for one-touch connection between the camera and compatible Android mobile devices; no complex set-up is required. This technology when used with the free Sony PlayMemories Mobile app also provides the ability to use Smart Remote Control, which provides for remote shutter release that is controlled by a smart device.
Full HD 1080p Video Recording with Stereo Sound
Full HD 1920 x 1080 video recording is supported in multiple frames rates, including 60p, 60i, and 24p. When recording in Full HD, the AVCHD Ver. 2.0 codec is used for highly detailed image quality that translates well to editing and sharing on HDTVs. Recording in the Internet-friendly MP4 format is also supported in 1440 x 1080 and 640 x 480 sizes at 30 fps. Manual exposure control is available in video mode. Sound is recorded during filming using the built-in stereo microphone, or additionally, an external microphone can be used in conjunction with the multi interface shoe. A headphone jack allows you to monitor sound directly from the camera and a built-in HDMI output terminal provides direct connection to your HDTV, computer, or external recorder for real-time uncompressed video recording.
High-Resolution LCD Monitor
For live view monitoring, image playback and review, and menu navigation, a 3.0″ 1228K-dot LCD monitor is integrated into the camera body and features a tilting design to promote easier use from high and low angles. The screen can tilt approximately 84° up and 45° down, giving a wide range of viewing angles. The LCD also employs WhiteMagic technology, which enhances the brightness of the display for easier use in bright conditions. Real-time image adjustment can be seen on the monitor and Grid Display and Peaking can be customized for better image control.
XGA OLED Viewfinder
See spectacular clarity, contrast, and detail in every scene, regardless of conditions, on the built-in, bright, high-resolution OLED Tru-Finder electronic viewfinder. Four dual-sided aspherical lenses provide a big, 33º view angle and maintain excellent edge-to-edge visibility of the electronic viewfinder. An eye-sensor on the viewfinder senses when your eye is at the finder and illuminates it while simultaneously turning off the LCD monitor.
Smooth High Speed Autofocus
Aided by the rapid throughput of the BIONZ X image processor, auto focusing on the RX10 is fast and accurate. The Direct Drive SSM (Super Sonic Wave AF Motor) provides fast and smooth autofocus action, and Flexible Spot frames enable versatility and precision when choosing your focus spots.
Precise Autofocus Tracking and New Eye EF Function
Lock-on Autofocus precisely focuses on moving subjects by continuously adjusting target frame size based on its recognition of subject characteristics. Even when a subject goes out of frame temporarily, tracking resumes at the moment that it is recaptured after re-entering the frame. Advanced Eye Detection technology creates Eye AF Function which detects and focuses on the subject's eye even if the head is turned slightly.
Close-up Focusing
Close-up shooting is seamless and no switching to macro mode is needed. The minimum focus distance for the RX10 is a constant 11″.
Optical SteadyShot Image Stabilization
Optical SteadyShot image stabilization works to minimize the appearance of camera shake when working in low-light conditions or with greater zoom magnifications. The system can counter the effects of both vertical and horizontal movements, and, furthermore, Active 3-Way stabilization adds digital rolling control that balances both clockwise and counter-clockwise movements while recording videos.
Diffraction-Reducing Technology
This maintains outstanding clarity by applying aperture-appropriate filter processing to suppress and compensate for diffraction – a phenomenon that can otherwise limit photographic resolution and cause points of light to appear blurred, especially in images that have been shot using a small aperture (large f-number) setting.
Detail Reproduction Technology
By minimizing digital artifacts that tend to overemphasize hard outlines and rough edges when pictures are reproduced, detail reproduction technology makes images noticeably more natural-looking in detail, texture, and dimension.
Area-specific Noise Reduction
Noise reduction, even in images shot in low light, is individually adjusted based on imaging pattern variations for superior clarity and finer details.
Built-In Flash and Multi-Interface Shoe
A convenient pop-up flash with several flash modes is provided but the RX10 features the advanced Multi-Interface Shoe that dramatically expands compatibility with Sony digital imaging accessories such as flash units and microphones, thus increasing the potential of your photo and movie shooting.
Selectable Click/Click-Less Manual Control Ring
The manual ring gives you direct control of certain settings, zooming, and focusing, according to the focus mode in use. In addition, before turning the aperture ring to set f-stop, you can turn Aperture Click Switch on for clicked aperture adjustment or off for a quiet, smooth feel when setting the aperture. A display panel on top lets you see key settings without moving the camera as you look through the viewfinder.
Multi-Compatibility Memory Slot
The one memory card slot on the RX10 is compatible with Memory Stick PRO Duo, Memory Stick PRO-HG Duo, Memory Stick XC-HG Duo, Memory Stick Micro, Memory Stick Micro Mark 2, SD, SDHC, SDXC, microSD, microSDHC, and microSDXC memory cards.
Rugged Design
Magnesium alloy top and front casings make the RX10 light, solid, and robust enough for long, rigorous use by advanced photographers and videographers. The camera's dust and moisture resistant design even allows shooting in rugged outdoor environments.
Advanced Interface and Customizable Buttons
A new, improved graphical user interface makes access to frequently used functions easier, just press the Fn button to display a list of them. In addition, seven control buttons can be customized to adjust up to 40 function types for faster, personalized access to camera controls
TRILUMINOS and 4K Compatibility
The RX10 supports Sony TRILUMINOS Color for exceptionally rich, natural colors when viewing images on a TRILUMINOS display. Also, photos can be viewed on a 4K television via HDMI or wireless output.