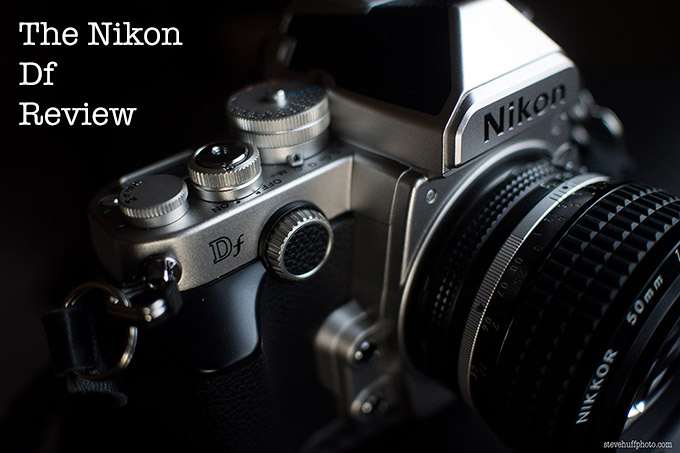 The Nikon Df Camera Review by Steve Huff
Wow, what a whirlwind year this has been! There have been so many cameras released..and I mean GOOD, SOLID and AMAZING digital cameras here in 2013 (Olympus E-M1, Sony RX1R, Sony A7/A7r, Leica M, and others) and as this jam packed year comes to a close, my last camera review of the year is the new Nikon Df DSLR, and man oh man, what a beauty it is, in more ways than one.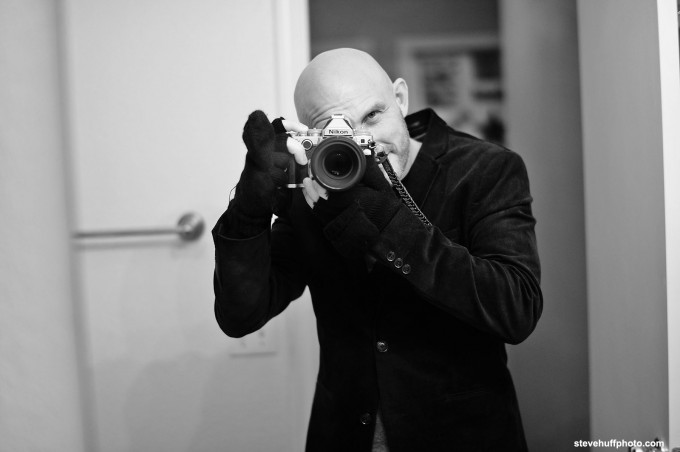 Disclaimer: My Review Style!
Most of you reading this probably have read reviews written by me in the past. If so, thank you for coming back! If not, then know that when I review cameras I review them in a "real world" way..in fact, this website was the  very 1st "real world" camera review site on the internet and over the past 5 years many more have blossomed (which I think is very welcomed and pretty cool) because many people want to read about a camera from someone who has really used it, put it through its paces and exposed its many strengths and weaknesses. Is it fast? Is it easy to use? Is it comfortable to hold? Does it produce nice results? How is the battery life? The Viewfinder? The High ISO and low ISO? Are there lenses available? To me this is better than shots taken in a lit studio to test high ISO or shots of a newspaper clipping to test ultimate resolution. None of this means diddly squat when you are out using the camera as it was meant to be used. So you will not see all of those fancy charts and graphs here, just my real opinions from real use.
The next two shots..The Nikon Df with a Zeiss 35 f/2 Zf lens. Wide open you get that signature Zeiss look. My fiancee Debby was tortured for this review with MANY photos taken, so I thank her for being a good sport 🙂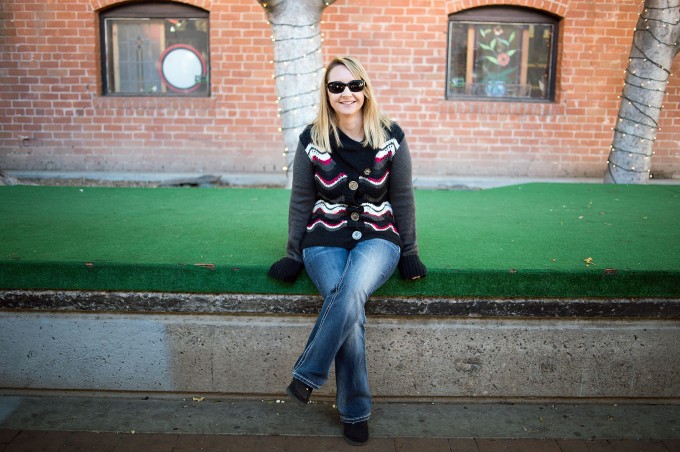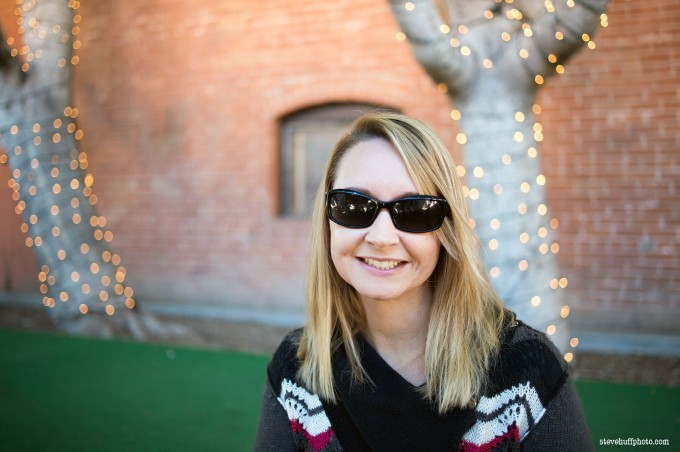 Yes, these are the things most of us want to see, more so than how many lines of resolution a camera can pump out on some boring test chart.  I also feel like most of us want to read reviews from someone who has used the camera for more than a couple of hours as then and only then can one really get an idea of how it will perform on a day to day basis.
We do buy cameras for the images it is capable of shooting, do we not? But if it sucks in its handling or AF speed then I toss it to the side like I have a few cameras in 2013 (Canon EOS-M was one of them). It is rare that a camera captures my attention so strong that I end up buying one for my own personal use or collection and keep it long term. It has happened with the Leica M cameras, the Olympus E-M5/E-M1 and even the Sony RX1. But what about this Nikon Df? Did it give me the emotional bond that is required for me to pull the trigger on this $3,000 set? Something that no DSLR has done since the original Nikon D700 (long before good mirror less options were around)…
Keep reading to find out…
Nikon Df, ISO 4000, 50 1.8 Kit lens
What is the Nikon Df?
The Nikon Df is a new kind of DSLR for Nikon, but it is indeed still a normal DSLR with a new/old fancy design. While it performs much like a D800 or D610 or D4 it is the style and design that separates it from the crowd. In the past 2-3 weeks that I have been shooting the Df I have had no less than 5 compliments and inquiries on it. People see it and are immediately struck by the beauty of the camera. It looks retro yet modern though two people thought this was  film camera. So that right there tells me that Nikon designed it just as they intended.
A Look at the Nikon Df 
Yes, this has been happening often and proves that the majority think this camera looks amazingly good. This camera also gives 35mm shooters the absolute best low light high ISO performance available today in a production camera. Even just edging out the legendary Nikon D3s in high ISO,  according to the DXO tests. Basically this camera gives you Nikon D4 image quality (and again, even better in low light from what DXO says) in a much smaller and lighter body along with that sexy retro style. Smaller, lighter, equal or better performance to the flagship AND good looks = A CAMERA I WOULD USE EVERY DAY.
So the bottom line is that the Nikon Df is a throwback to the SLR's of the 70's and 80's but in digital form, using the Nikon D4 flagship sensor, which they have somehow improved upon in some areas. It's a mighty image quality marvel in an old school shell.
To those saying this camera is ugly…well, all I can say is that I 100% disagree with you.
In fact, in my opinion, this camera is the 2nd most beautiful LOOKING digital camera in production today (Next to the Leica M). It is "sexy-retro" instead of "ugly-retro" and I much preferred the silver over the black even though both are really nice looking. The silver will get more attention so if you want to be low key, the black would be the way to go. But make no mistake, this is a beautiful camera and both the black and silver feel 100% exactly the same in the hand. In fact, give a blind man each camera and he would not know which was which. I say this because there has been nonsense online talking about how the silver is made to a cheaper standard. Absolute MYTH.
NOTE: They are both 100% the same in regards to build and materials. I have shot with and handled BOTH extensively.
I know SOOOO many of you just LOVE Cat pictures 😉 So here ya go..three with the Df. Top one with the 50 1.8 kit lens!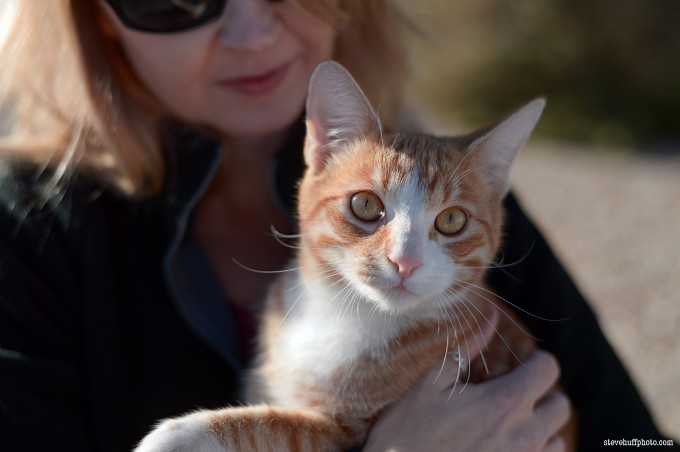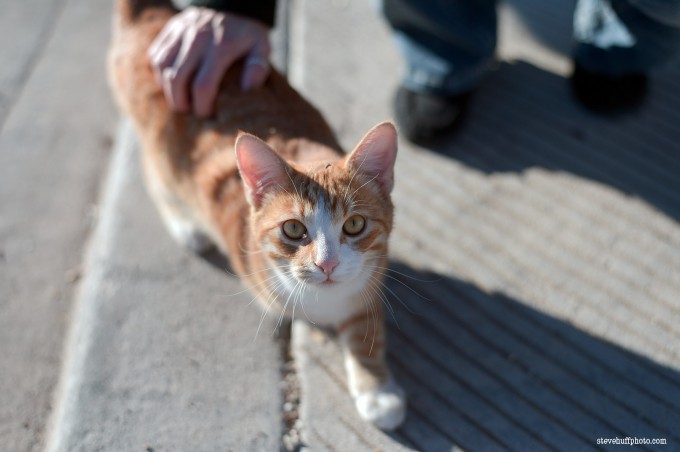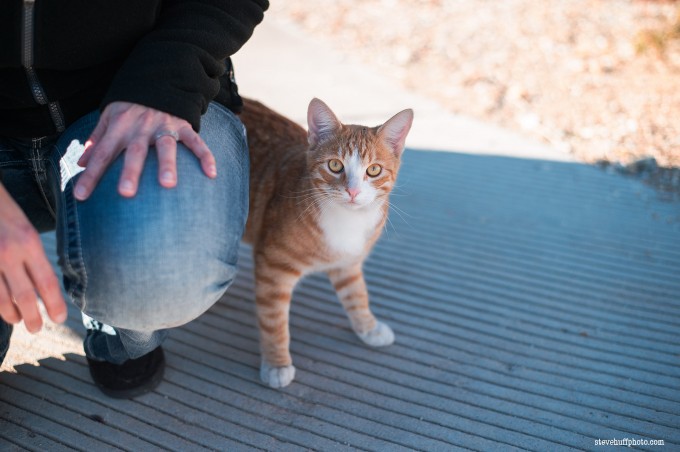 So again, the Nikon Df is basically a smaller, retro F series styled/inspired Nikon DSLR. It is the smallest DSLR they make, and when it arrived I was shocked at how small it was because I was expecting a big heavy beast. I was thrilled when I took it from the box and felt the lightness but at the same time, the robustness of it. While it did not feel tank like in the build, after a week or two I came to appreciate that it did NOT feel like that. If it was a tank, it would feel like a tank and then it would be too heavy for all day walk around use. It strikes a great balance that is actually quite hard to get just right.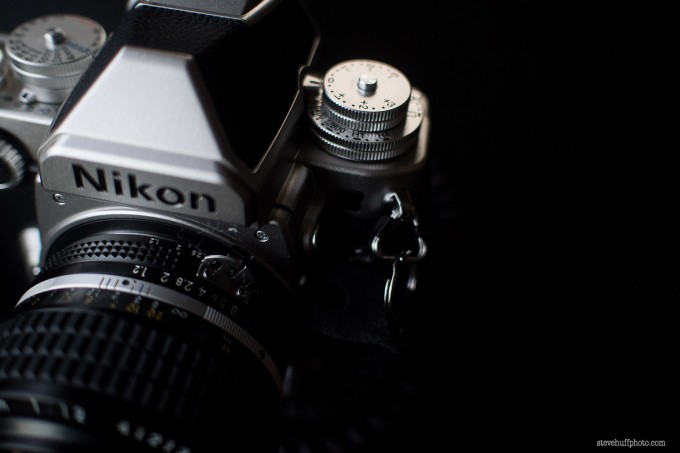 The Df is not nearly as small as a Sony NEX or A7 or Olympus E-M1 but in my hand , with lens, it feels about the same weight as a Leica M with a small classic 35 Summaron attached.
So the Df, for me, is the only the 2nd DSLR I would consider for my own personal use (at the time of this writing) as it is light enough and small enough – just at the limits of what I would consider the difference between an everyday shooter and a "stay at home" camera. This is my opinion as I adore small high quality cameras and am not a fan of large, bulky and fat. Your opinion may vary. The only other DSLR I would consider is the Pentax K3, but I would prefer the Df as it is full frame.
Three portrait grabs below in low light..the 1st one with the 50 1.8 at 1.8, the 2nd with the 50 1.8 at ISO 4000 and the last one with the 50 1.2 at 1.2
I have never experienced such amazing low light performance..well..since the Nikon D3s.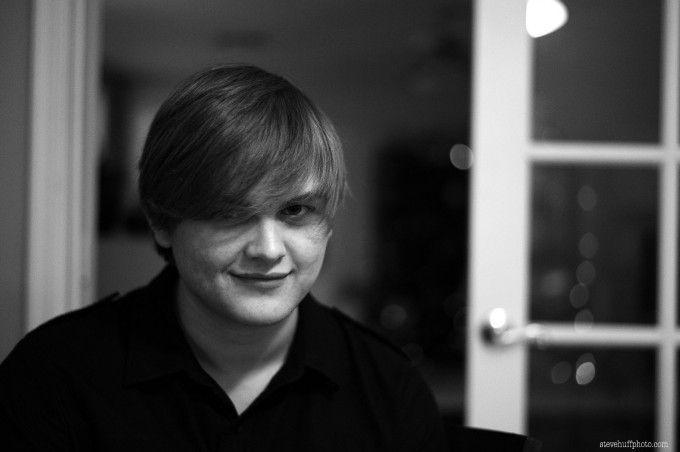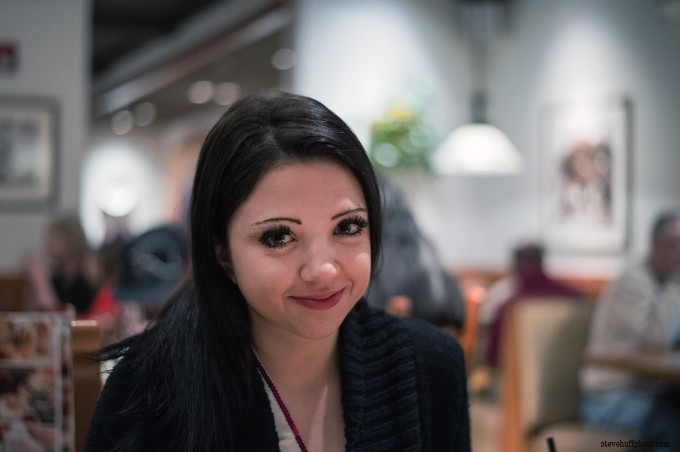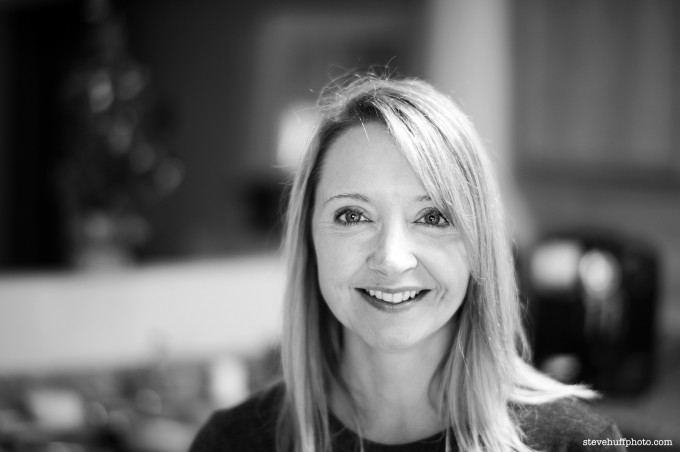 What really blew me away…
What really blew me away was the fact that this small DSLR with its sexy looks gave me the absolute best low light performance I have ever seen (even seeming to beat the older and larger Nikon D3s). In almost any light situation I could snap a shot, even using AF with the simple 50 1.8 kit lens and it would lock, fire and give me usable results, even at ISO 16,000 or even 25,600. Shooting with a Leica M limits me  to 6400 tops and with the E-M1 I really do not go over 6400 ..ever. The Df literally laughed at the low light scenarios and spit out rich colorful images at high ISO. Yes, it is the King Of the Nighttime World.
Below..ISO 16,000 at night without any noise reduction!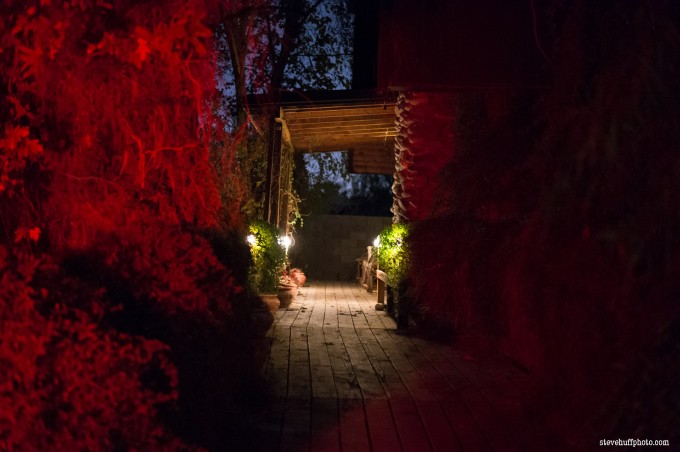 So when I started seeing these kind of results I was growing more and more fond of the Nikon Df for what it is and what it could do so easily. It looked good, it felt good, it had amazing and simplistic manual control, it was lightweight and had the best low light performance from any camera available today. It comes in at less than half the cost of a Leica M and the Nikon also has a slew of classic and modern lenses available. What is NOT to like?
I have shot with and owned the legendary Nikon D700. I have shot with and did a small review of the D800. I have reviewed the Canon 6D with the best primes lenses. While I liked these cameras and the IQ they could pump out, they would never find their way to my camera stable as they are just too large, too heavy and they do nothing to inspire me to take them out. The Df is the opposite and in fact, it is one of the few cameras that have been able to get me excited to take it out and shoot lately. This surprised me as I expected to like it but not really "love" it.
The incredible low light performance means it can go with me anywhere and anytime as now I can shoot in any light and get usable results with good color and detail, up to ISO 16,000. Past that you can also get usable results but it will start to get noisy.
ISO 25,600 at f/1.2 with the 50 1.2 in low and really bad light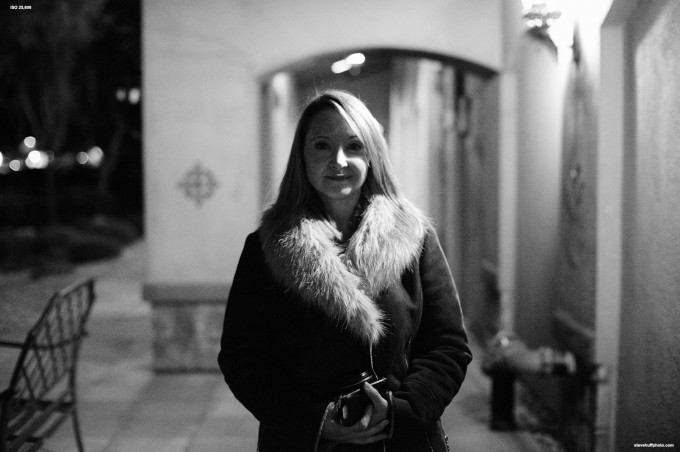 High ISO comparisons to the Sony A7, A7r and Olympus E-M1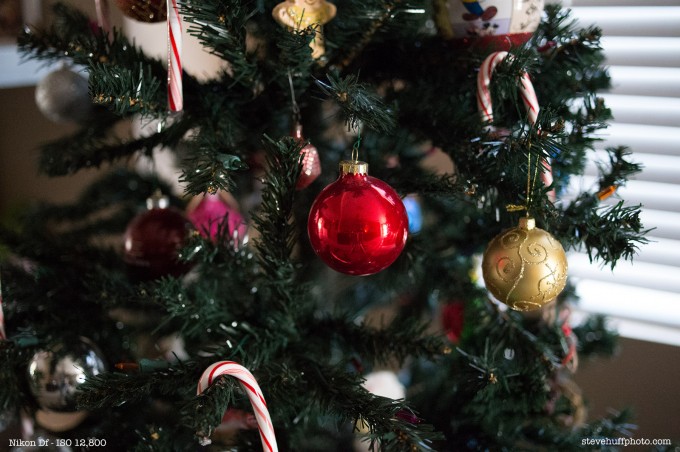 The Nikon Df is astounding in low light and high ISO. But how does it compare to the latest and greatest from Sony, or even the smaller Micro 4/3 Olympus E-M1? Above is the shot (which is shown from the Df at ISO 12,800) that was taken by all cameras with the same focal length, same settings and same ISO's. Below are the 100% crops. The Df is the cleanest without question but that little E-M1 is hanging in there!

The Df is indeed class leading when it comes to high ISO and even though the sensor is 16MP, it offers plenty of detail and the ability to print as large as 98% of us will ever need.
The Nikon Df Haters – Why the hate? 
Upon launch of the Nikon Df many bashers and haters came out to trash the camera well before anyone even touched it. I am even guilty of accusing it of being fat, heavy and large well before I even held one (I was wrong on the weight). Complaints many had were about the look (which some thought was ugly), the price (which many thought was high) and the sensor (which many feel is dated). I even wrote a "what the Df is and is not" article to explain to those who were comparing it to a D610 or D800 that this was a different camera for a different audience and those who were wanting a Df would probably not want a D800 for various reasons. Believe it or not, there is something in us that emotionally ties us to our cameras and camera gear. If there is no connection to a camera for me then it is useless and a waste of money.
A camera that feels good, is fast, is versatile AND can be easily controlled as well as look amazingly good can do that for me and many others. The Df, so far, is on the right track. Cameras like the D610, D800, D4..they do not appeal to me in the slightest due to size, ugly design, weight and the fact that they are just like 70% of other cameras on the market. Dare to be different because different is GOOD 😉
Let me state my thoughts after using the Df for a while and remember..I have also used the D700, D800, D3s, D4 and many other DSLR's from Nikon including the D100, D200, D300, D7000, D5100, etc. I have experience with mostly all of them.
If Nikon came knocking on my door and said "Pick one camera and one lens for free..anything in our lineup" I would immediately, without hesitating, give a clear and concise answer… "The silver Df and 50 1.2 Ais lens". 
Yes my friends, I would take the Df over the D700, D800, D4 or any other Nikon DSLR made. I feel it offers the best of the other DSLR's wrapped into one body that I enjoy MUCH more. For example:
The Sensor is the "dated" D4 sensor but guess what? It is still considered the flagship sensor in the flagship camera for a reason. Because it offers the best of everything. It is 16Mp and that is PLENTY for 98% of users wether they want to admit it or not. I remember shooting the Nikon D2h and D2hs (still own one) and printing many 20X30's with those small 4 MP files. People would see the images and say "wow, what detail in that picture". These were 4Mp 20X30 prints! So the 16MP in the Df sensor is more than enough to print large. Those who feel it is not are more concerned about pixel peeping or the specs than the actually photo process or printing. 
The Body is light. Yes, this is the main reason that I enjoy the Df! It is much lighter feeling than any of the full frame DSLR's, and it feels good in my hand. Not cheap, not plasticky and damn, it looks fantastic. Never did I get compliments on my D700 or D2hs. I get a few on the Leica from time to time but have gotten the most with this Df. It has actually been a conversation starter on a few occasions and no, I do NOT want some large bulky grip attached.
The battery life is amazing. 1400 shots or more on one battery charge, and the battery is slim and light. What more can I say?
NO VIDEO! Thank goodness for this one. This camera is about photography, pure and simple. If I want video I have many other cameras that can do it for me and shooting video with a Df would be awkward anyway.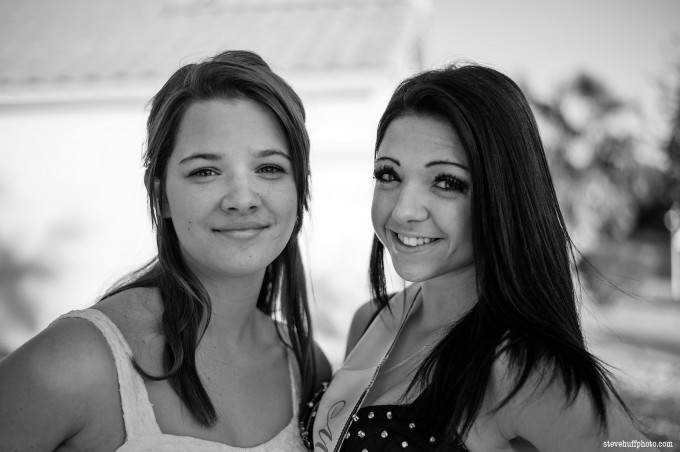 The controls. No other Nikon DSLR offers the controls of the Df. It is simple, it is classic and it makes sense. All right there on top of the camera where we want them via DIALS instead of menus and buttons. 
The shutter is actually not that loud. It is not silent but it is quieter than the Sony A7 and A7r and on par with my Leica M.
Af is quick and fast in good light and pretty fast in low light as well. No misfocus and no quirks. 
The kit 50 1.8 lens is rather nice. The 1st copy I had was giving me focus issues and I realized this when the silver body kit came in and focused perfectly. So if you get a good one, the 50 1.8 is a bargain. 
$2900 for a camera body that is light, attractive, full frame, fast, problem free, manual controls, best low light performance of any current camera and a cool kit 50 1.8 lens as well is a good price. Yes, it is expensive but to some it is well worth it. How much is the D800? D4? Leica M? Canon 5DIII? The Df makes me want to use it just as my Leica does, so $2900 with lens is a good buy IMO for those who want something serious, sexy and slick 😉 I'd much rather own this that a D800, 5DIII, D4, etc. So to me, that says a lot. 
The 50 1.8 at 1.8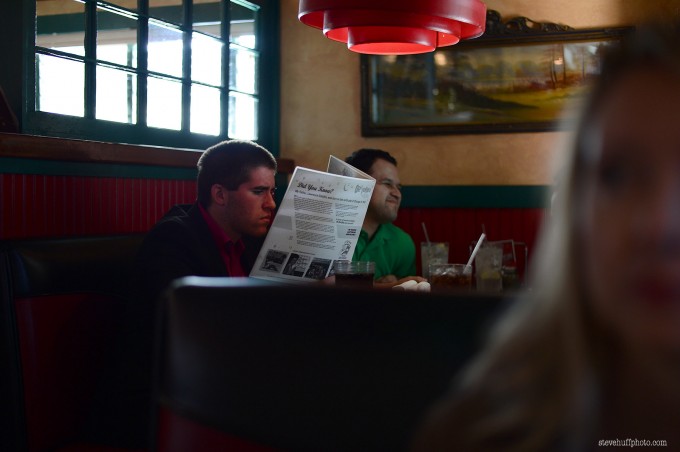 –
The next two with the manual focus 50 1.2 Ais lens at f/1.2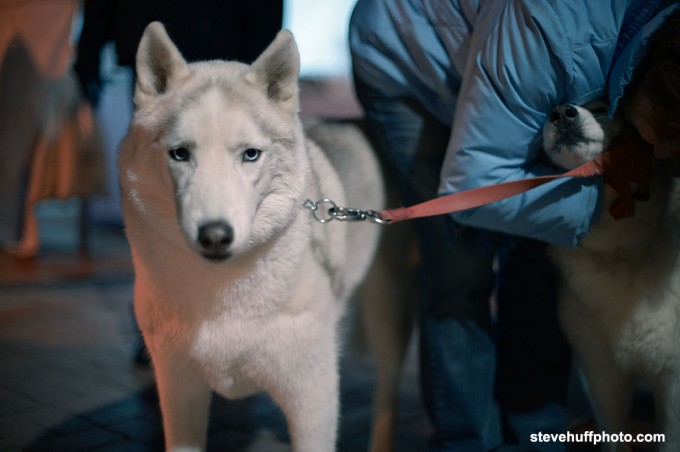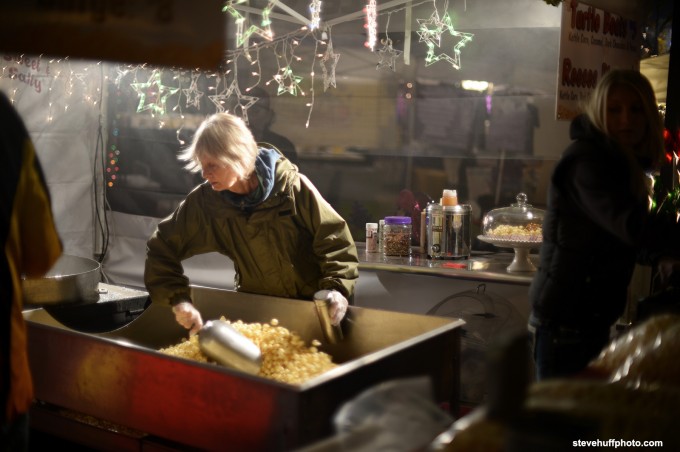 Manually focusing on the Df. Is it easy?
You have heard me talk about using manual focusing lenses on this camera such as the Nikon 50 1.2 and the Zeiss 35 f/2. This camera uses a typical DSLR optical viewfinder and does have a mirror so it is no different than shooting a Nikon D700, D600, etc. You are not looking through an EVF but a real optical VF (I now prefer a good EVF over optical) that can be a challenge to manually focus.
For example, if you are trying to eyeball focus through the VF, and shooting a lens like the Nikon 50 1.2 at 1.2, you will probably be off more than half of the time. I ended up getting frustrated trying  to manually focus just by looking and seeing when the subject is in focus. It did not work half of the time. Was it my eyes or was it just the camera? Not sure but when I started to use the focus confirmation I started getting 100% hit rates, even using a Zeiss 100 f/2 macro.
When you turn your focus ring you will see arrows in the Viewfinder that point to the left or to the right. What you want to do is turn the focus ring until you see the green dot in between these arrows. When this happens, you WILL be in focus. It is much more time consuming than shooting with an AF lens but if you have some older lenses laying around that are maul focus only, you CAN use them, so all it will take is some practice. After a couple of weeks I got the hang of it no problem.
Below is a 100% full size file from the camera using a Zeiss 35 f/2 manual focus lens, shot at f/2. Focus was on the glasses.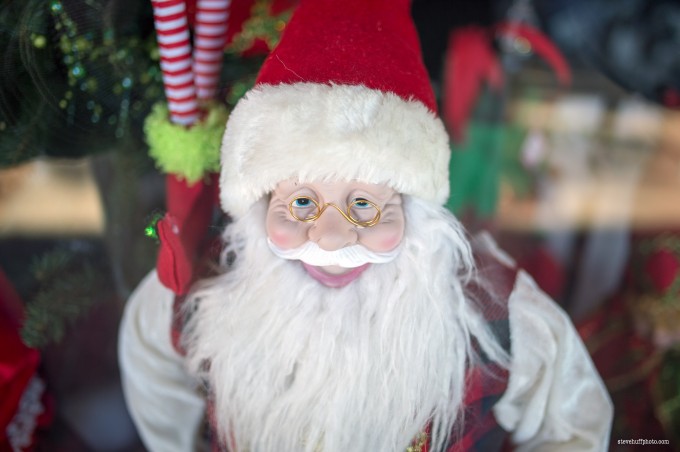 So manually focusing the Df with certain lenses can be done, but IMO, takes some practice. Much different than shooting with a good EVF (which I feel is much easier for MF) or a rangefinder. But once you get the hang of it, it presents no problems and for some, may be preferred.
The 1st shot was taken with the Zeiss 100 f/2 Macro. Manually focused.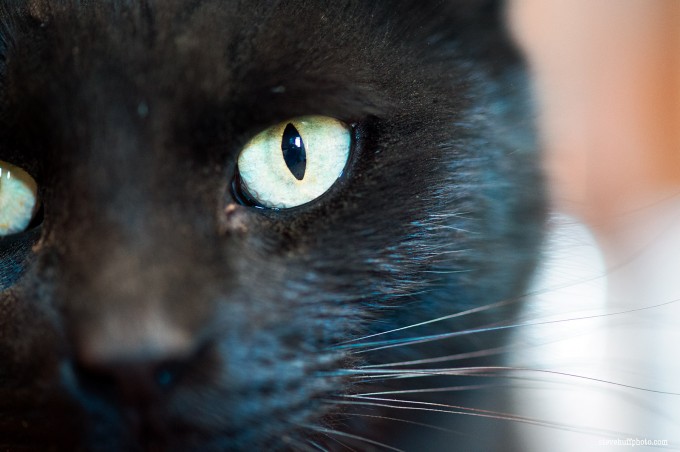 –
The 2nd shot is wide open at f/2 with the Zeiss 35 f/2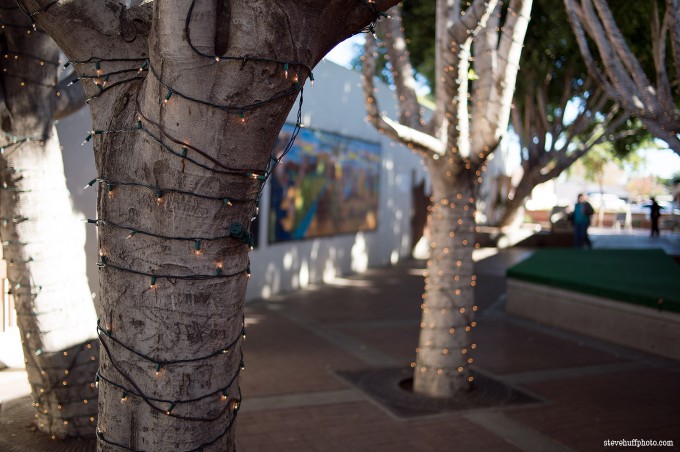 Using older Nikon Lenses..
The cool thing about the Nikon Df is that you can use older Nikon manual lenses with this camera. Ai, Ais, whatever you desire, they will work. Nikon made sure that their :retro" digital would work with real retro lenses, so this is a very cool feature. There are lenses you can use on the Df that you can not use on the D800 or D4. If using Ai lenses you can manually enter in the lens data and pull up any selection of them later. For example, if you have 4-5 Ai lenses you can enter their focal length and aperture into the camera, then program a button to bring up the lenses. So if you mount a 28, you can pull up the lens selection and choose the 28. Mount a 50 and pull up the menu to load the 50. This way, your exif data will remain intact. You do not have to do this, but is there for those who want the correct EXIF data when using older Ai lenses. So the Df is ready to rock and roll and it even uses the older style mechanical cable releases.
The Df works great with a mechanical shutter release such as the one in the photo below, which I bought at Amazon HERE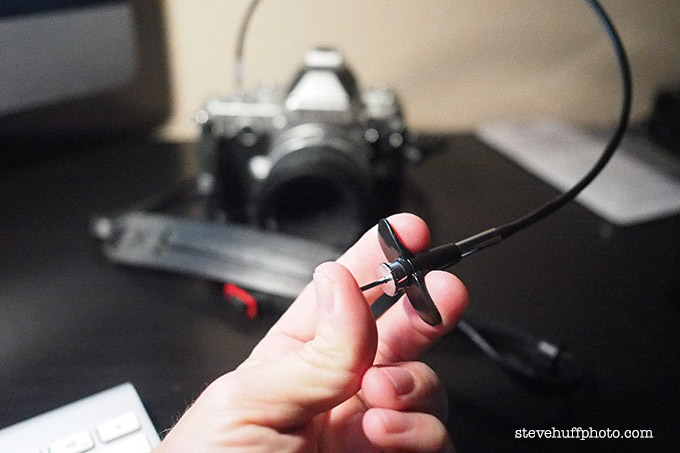 So what is wrong with the Nikon Df?
So what are the things I would have changed with the Df if I had the power f a Nikon God?
For one, the battery and SD card door. It feels a but flimsy and since Nikon decided to house the SD card in next to the battery, I feel that over time this door may become loose or fall off. It just feels flimsy in comparison to those on the D700, D800, etc. The SD card should have had its own door on the side of the camera. The battery lasts so long that we would rarely even have to open the battery door if it were not for the SD card being there.
Second, I wish Nikon would have used a better screen in the Vf for manually focusing. Maybe a split image? Yea, that would have been much better. They went out of their way  to market the Df as a camera that can use all of the old Nikon manual focus lenses but why make it harder to actually focus those lenses when you could have made it much easier by using a split image screen? That one has me wondering what they were thinking.
Third…I wish the shutter had 1/8000th second capability. When using fast lenses wide open during the day, and like it or not, many of us out there do indeed shoot like this, 1/4000th second does not always cut it. Most cameras at this price level have a 1/8000th second shutter.
Finally..the cost. While I have no complaints of the price I do feel it would have been a better deal at $2499 with the 50 1.8 lens. This would differentiate it from the D800E and even the D610, both full frame offerings from Nikon. While I would never buy a D800 for myself, the Df seems like a $2499 price point type of camera and I feel even more would be biting at that price point. But it does house the mighty flagship D4 sensor, and has improved upon the abilities of it as well. It is the smallest DSLR Nikon makes and the most attractive in my opinion. So deepening on the shooter, this may or may not be for you.  It is not for everyone, that I know. You will either love it or hate it.  Me, I love it, even at $2995 with 50 1.8 lens.
1st image – 50 1.8 kit lens bokeh balls – 2nd image with the 50 1.2 Ais at 1.2 and the third with the 50 1.8 again, at 1.8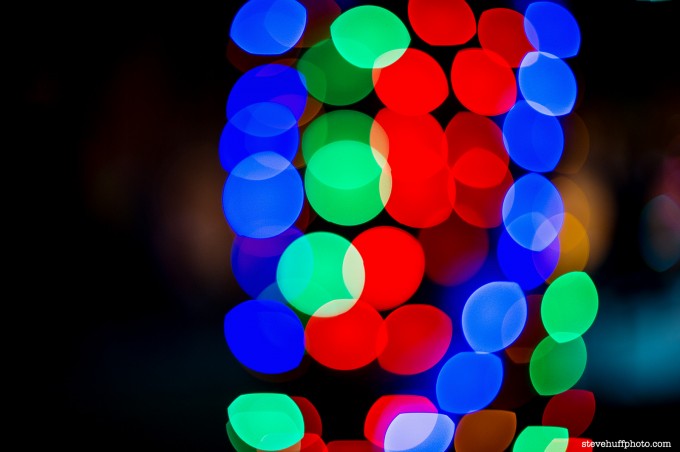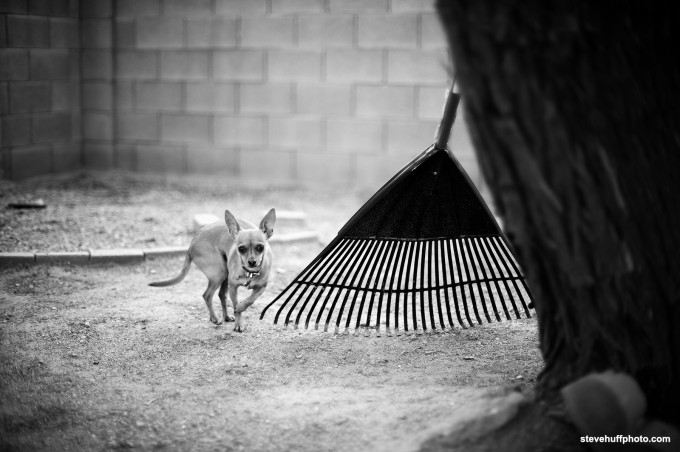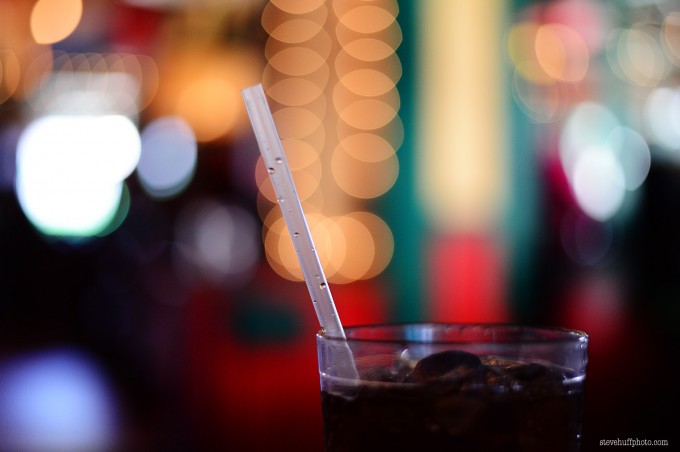 Pros and Cons of the Nikon Df
Pros
The design is beautiful to these eyes!
The lightest and smallest DSLR Nikon makes
Old school controls and dials are a nice change from menu diving
Battery life is jaw droopingly good, 1400 shots or more
Fast AF, even in low light
Best high ISO performance of any camera available, even better than the D4 and D3s
No shortage of lenses available!
Can shoot just about any Nikon lens, new or old.
Uses the flagship Nikon D4 sensor, with improvements
No video (to some, this is a pro)
The Df with cable release and strap by Cub and Co.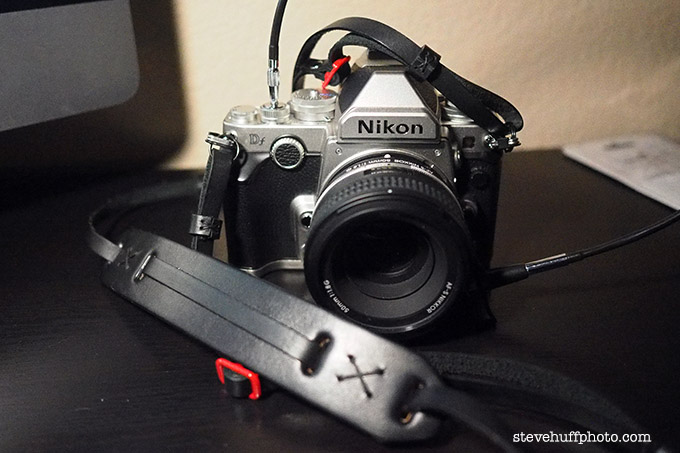 Cons
Viewfinder should have used a split image screen
Battery door feels flimsy, should have moved the SD card to the side
Some will consider this to be too expensive
Some modern lenses are just too large to use comfortably on the Df
No video (to some, this is a con)
Only 1/4000th second max shutter speed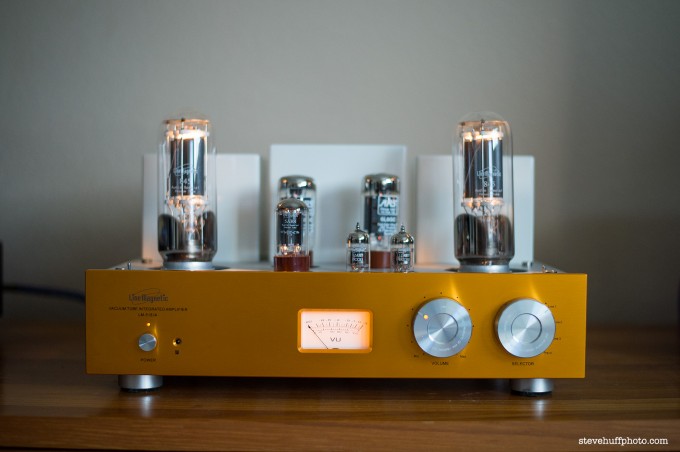 Zeiss Zf Lenses – A great match for the Df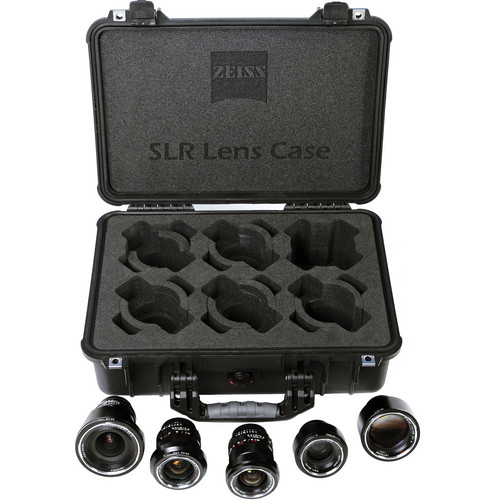 When I owned the Nikon D700 years ago I also owned a Zeiss Zf 50 1.4, 100 f/2 and the 85 f/1.4. I also had the Nikon 14-24 which is a killer lens for wide angle lovers, but huge.
The Zeiss Zf lenses are fantastic. high quality, smooth bokeh, Zeiss color and pop. They are not HUGE but they are well made. Check out the kit above or RIGHT HERE – that would be a dream kit for any Nikon Df owner who wants a full manual lens set. It can be yours for the low price of $6063, which is about half the cost of one Leica 50 Noctilux f/0.95 lens. Not bad at all when you look at it in this way 🙂
The kit includes a 21 f/2.8, 28 f/2, 35 f/2, 50 1.4 and 85 1.4 – five HQ lenses from wide to mild telephoto with a Zeiss hard shell case to store them all in. 
If I only owned the Df I would consider this exact kit. Yes, really.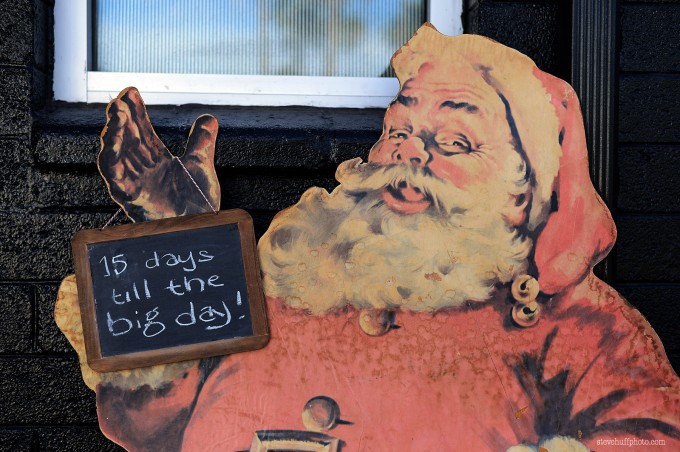 My final conclusion on the Nikon Df
The Nikon Df is a camera that has been welcomed by some and pushed away by others. It has been a polarizing release for Nikon with some hating on it before even holding one and others lusting after it as soon as images of the design were released. Me, I originally thought it would be a good camera but one that would NOT be for me due to the size, weight, and the fact that it would be a "DSLR in disguise".
After receiving one in black and silver and using them for 2-3 weeks I realized that this camera is the only DSLR I would own today. It is much lighter than I thought, a little smaller than I thought and is a joy  to shoot with the right (light) lenses. It has gone with me everywhere for the past couple of weeks and has shot in bright light, low light and NO light without issues or any kind of glitch or fault. This truly is the "King of the Nighttime World" and if high ISO and low light is your thing, the Df is the champion at this point in time (end of 2013).
Besides the low light performance, the Df bring sin a handsome classic design, beautiful manual control dials that allows you to control any setting you desire quickly and easily. It offers a bright optical viewfinder that is easy to frame and shoot with even though it can be a challenge to manually focus with when using fast prime lenses. The build is good but not tank like or over built. I think Nikon struck the right balance here as they wanted to keep it light while keeping it solid. They succeeded on this front.
Shot with the Nikon 58 1.4 which is expensive at $1600+ and larger than the kit or Ais 50mm choices. It is a bokeh machine…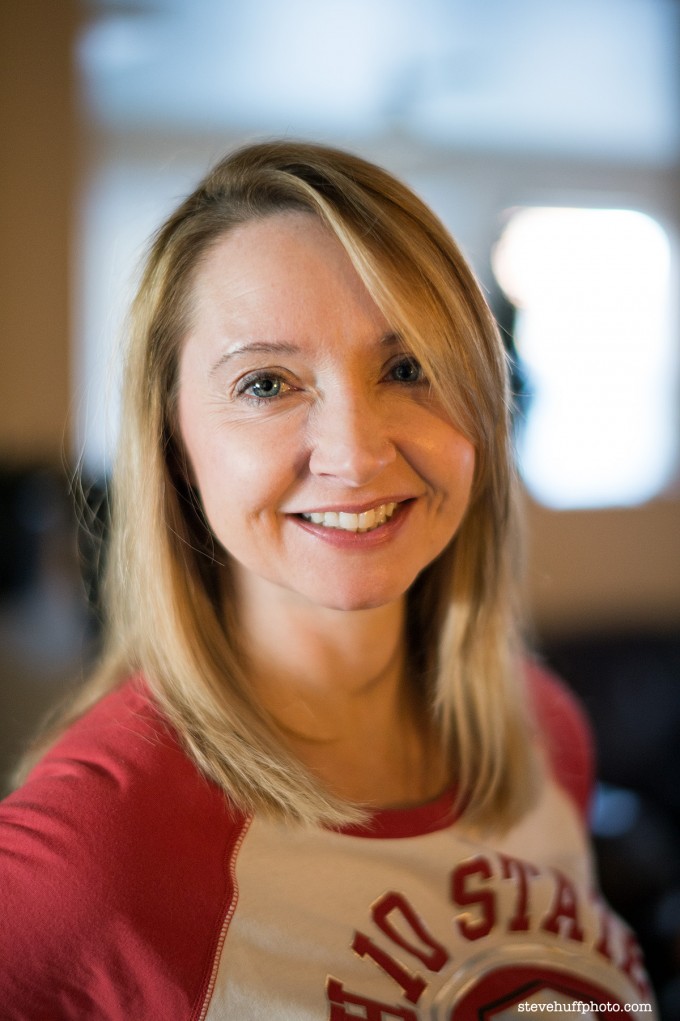 The image quality performance from this camera is just what you would expect from a Nikon D4, which is the flagship in the pro DSLR line for Nikon, and MUCH more expensive, much heavier and much larger. The Df is a little powerhouse indeed. While shooting with this camera I was approached several times asking me what kind of camera it was. Some thought it was an old film camera, others just wanted one. One guy said he was going to travel the world in 2014 and wanted a "good" camera to take with him. He said all he owned was a $200 point and shoot and wanted a "real" camera. He fell in love with the silver Df I had with me and when he asked how much and I answered "$3000 with kit 50mm lens" he almost fell back. But then he said "you get what you pay for, and it is better to buy something good than bad and then regret it or sell it and lose money". He then said he will indeed own this camera 🙂
It turned out to be a great conversation starter as it is quite the looker.
As for speed, usability, IQ and overall joy of use I give this one high marks and is up there with the best I have shot with. No complaints in any of those areas.
The Nikon Df is a superb little DSLR, and the only DSLR I would own and use on a daily basis. My preference after shooting with both is for the silver but the black is also quite nice. All depends on your preference.
As for the kit 50mm 1.8 lens, one of them was focusing incorrectly (the black kit) and one was spot on perfect and quite sharp. So if you get the kit and the 50 1.7 is overly soft, it could be that the lens is off. The Nikon Df allows you to compensate for that in the menu where you can adjust the focus for these kinds of situations.
Overall, this is a stellar DSLR and I can not imagine anyone not liking it unless you are really stuck on the traditional DSLR size, shape and looks. If that is the case, a D800 or D4 would suit you better. If you like the retro style and looks, it doesn't get much better than this in a 2013 digital (besides the Leica M). With Christmas right around the corner, this could make the perfect Christmas gift for yourself or your photo geek loved one 😉
As for me..did I buy one? Well, I was constantly going back and forth only because I simply have too many cameras as it is. At the end of the day, I do NOT have a DSLR nor a way to shoot some of those cool old Nikon lenses. I ended up picking up the silver kit for those times I want to kick it retro style with an AF fast 50. No matter what the naysayers tell you, this camera does feel great to take out and shoot, and one that inspires is one that will be used. There is nothing from Canon that excites me..Sony DSLRS are not to my liking to where I would buy one…Pentax kicks some bootie but I love the design, feel, speed and look of the Df. I can have any DSLR or camera that I want and for me, the Df wins it. If I designed a DSLR for my own use it would be 75% Df and 0% Canon 5D. Enough said.
PS – To those who are saying it is too thick..remember, it is a DSLR. The thickness can not be changed with a Nikon or Canon DSLR that accepts the Nikon or Canon DSLR lenses. This thickness HAS to be maintained in order for the lenses to work. So you will never see a Nikon or Canon DSLR that is thin unless they invent a new lens mount. But for size, this is about as good as it gets for full frame DSLR. 
Enjoy!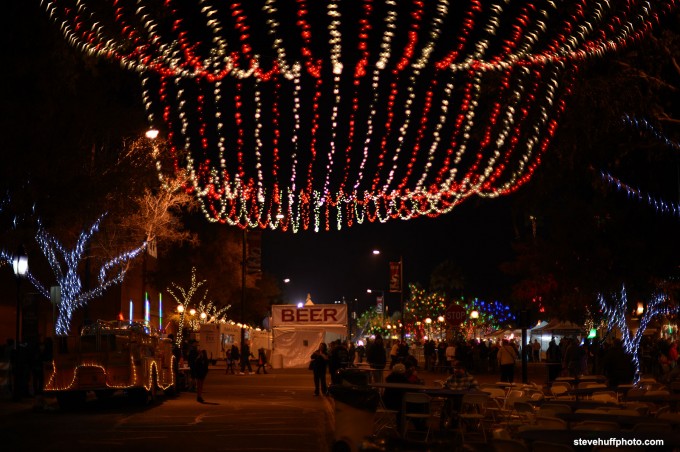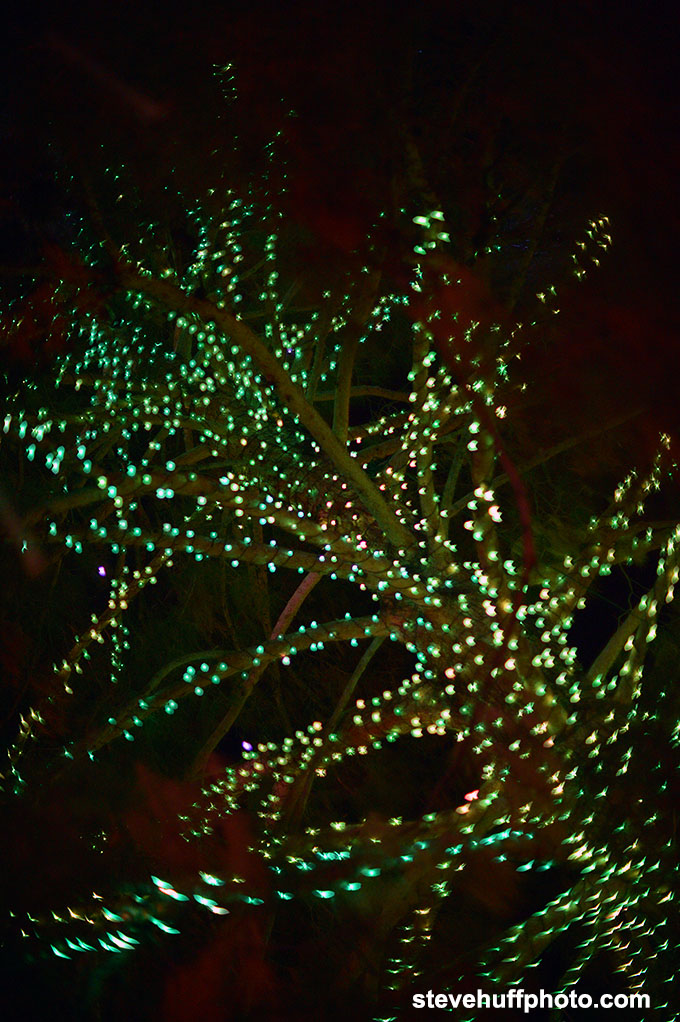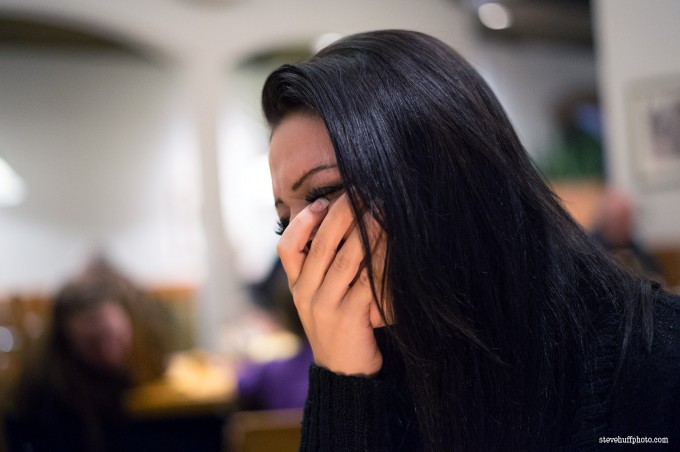 Where to Buy the Nikon Df??
The Nikon Df is available almost everywhere but when I shop for camera gear I buy from those I know well, and those who have never given me issues. For Nikon I buy from B&H Photo or Amazon. Both of these shops are huge, reputable, well known and have the best and easiest return policies.
You can buy the Nikon Df in many configurations at B&H Photo HERE
You can buy the Nikon Df in many configurations at AMAZON HERE
.
When using those links above it helps this website tremendously as that is the main way this website is funded each and every month, with YOUR help and this is the best way to help. So if you buy a Df or ANYTHING after clicking on those links I THANK YOU from the bottom of my heart.
PLEASE! I NEED YOUR HELP TO KEEP THIS WEBSITE RUNNING, IT IS SO EASY AND FREEE for you to HELP OUT!
Hello to all! For the past 5 years I have been running this website and it has grown to beyond my wildest dreams. Some days this very website has over 200,000 visitors and because of this I need and use superfast web servers to host the site. Running this site costs quite a bit of cash every single month and on top of that, I work full time 60+ hours a week on it each and every single day of the week (I received 200-300 emails a DAY). Because of this, I need YOUR help to cover my costs for this free information that is provided on a daily basis.
To help out it is simple. 
If you ever decide to make a purchase from B&H Photo or Amazon
, for ANYTHING, even diapers..you can help me without spending a penny to do so. If you use my links to make your purchase (when you click a link here and it takes you to B&H or Amazon, that is using my links as once there you can buy anything and I will get a teeny small credit) you will in turn be helping this site to keep on going and keep on growing.
Not only do I spend money on fast hosting but I also spend it on cameras to buy to review, lenses to review, bags to review, gas and travel, and a slew of other things. You would be amazed at what it costs me just to maintain this website. Many times I give away these items in contests to help give back you all of YOU.
So all I ask is that if you find the free info on this website useful AND you ever need to make a purchase at B&H Photo or Amazon, just use the links below. You can even bookmark the Amazon link and use it anytime you buy something. It costs you nothing extra but will provide me and this site with a dollar or two to keep on trucking along.
AMAZON LINK (you can bookmark this one)
B&H PHOTO LINK – Can also use my search bar on the right side or links within reviews, anytime.
You can also follow me on Facebook, Twitter, Google + or YouTube. 😉