New Fuji 56 1.2 Lens. An 84mm fast portrait prime!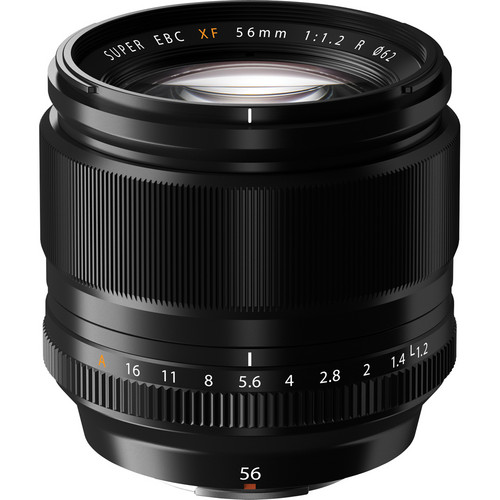 I have to hand it to Fuji..they sure do know what lenses we want and with the release of their recent 23 1.4 and now upcoming 56 1.2 it is making Fuji even more and more tempting. I am just waiting for the perfect X body before I ever commit to Fuji though they have gotten much better since the original X-Pro 1 was released. Now we have the faster X-E2 and with these new lenses the possibilities are delicious. In my opinion, Fuji has changed the game with their new lens offering, specifically the already mentioned 23 1.4 which will give a 35mm 1.4 equivalent and the new 56. Add in the existing 35 1.4 and you have a perfect set of 35, 50 and 85  – all fast primes that will deliver sharpness, shallow DOF and nice Bokeh.
Now c'mon Fuji..release an X-Pro 2 with a build and responsiveness that it deserves 🙂 
You can now pre-order the new 56 1.2 lens at B&H Photo HERE at $999. They also sell the 23 1.4 AT $899.
PopFlash.com sells Fuji now and the 23 1.4 is in stock HERE and the 56 1.2 pre-order is HERE as is the 10-24 pre-order.
PS – I will be doing a full review of the X-E2 and 23 1.4 soon and will review the 56 1.2 as soon as it is released.