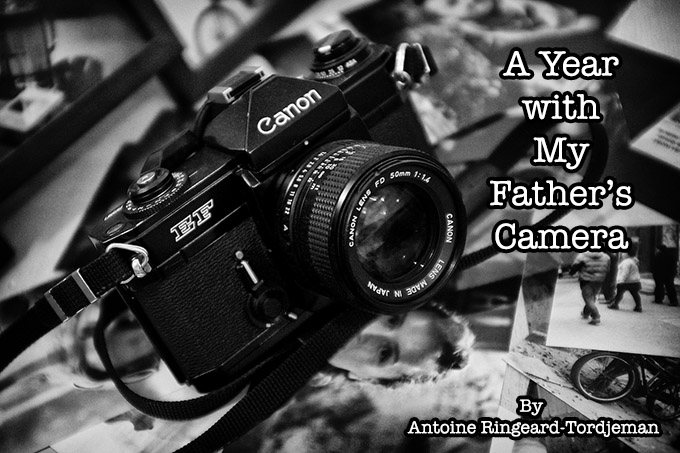 A year with my father's camera
by Antoine Ringeard-Tordjeman
Hi Steve, and fellow stevehuffphoto.com readers ! This site has been a great inspiration to me for a long time, especially the user-submitted pieces, so I thought I might share my own story. There was a Swiss watchmaker that had an ad saying you can never really own their timepieces, as you are merely borrowing them from your grandchildren. Some cameras are like that too!
My name is Antoine, I am 22 and I got really into photography about 2 years ago when I moved from France to China. I bought a $200 superzoom and I loved it dearly, it has given me great shots (great in my own eyes, admittedly). Still, it had its limitations and I moved on to a Fuji X100, that I still use today, as it is an amazing camera.
And then, on a holiday back home, I pointed at a box in a closet and my mom said "oh that's your father's camera, I don't think I've seen him use it in 25 years !". I opened it like it was a treasure chest, and I was not disappointed. Inside was a pristine 1975 Canon EF film SLR.
The camera was actually bought by my uncle for a small fortune in 1975 (adjusting for inflation, the kit with a 50mm 1.4 cost him close to €2400), when my father was still a teenager, and he must have gotten it from his brother a few years later.
It was Canon's first try at a pro-level electro-mechanical camera: it has batteries that power the TTL metering, the shutter priority mode and the two slowest shutter speeds. The body is black enamel paint on brass, just gorgeous. Even though the batteries still had power left after 25 years in storage (!!!), I took them out and I use the EF as a fully mechanical camera, metering with the X100 or an iPhone app. It has never been serviced and runs like clockwork.
Moscow, Russia – Ilford Delta 400
Beijing, China – Kodak TMax 400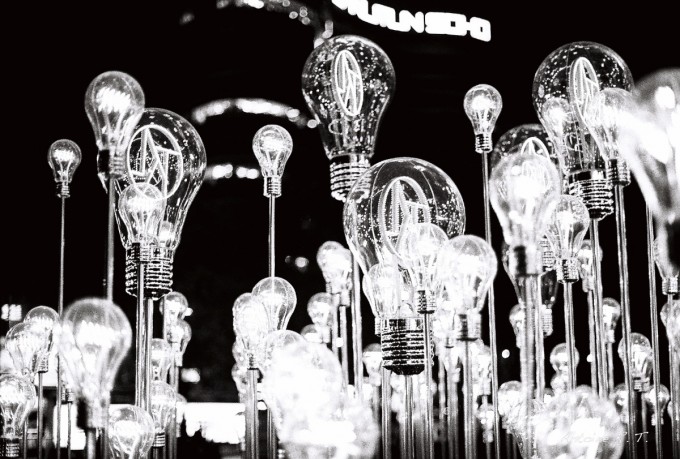 In the box were a 35-70mm 3.5 plastic zoom and a 135mm 3.5 tele, in FD mount. Upon returning to Beijing I quickly bought a mint 50mm 1.4 for a whopping $60 and haven't taken it off the camera since. All the pictures in this article were taken with that lens.
Bokeh! in Beijing, China – Ilford HP5+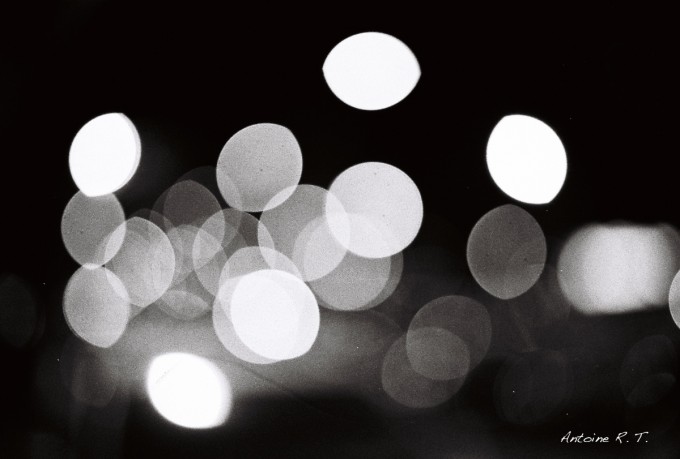 Fenghuang, China – Kodak Portra 400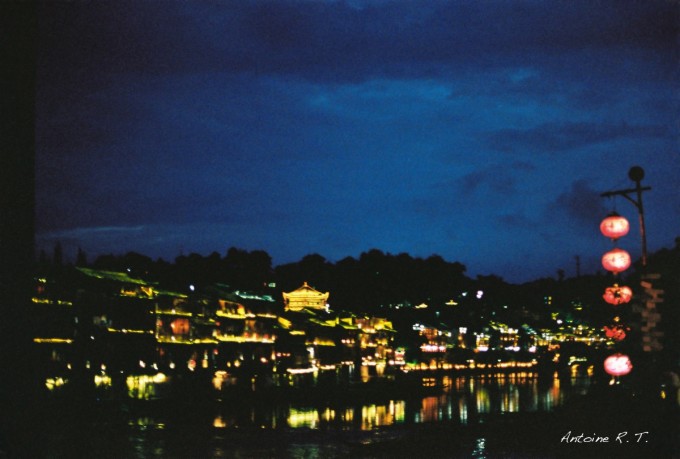 I have been doing my own B&W processing since the first roll, it seemed like a fun thing to do (it is) and it's cheaper. I also have a small darkroom now and I do wet prints. Most of the scans here were done by the Lomography store in Beijing. I'm not really into their aesthetic but as a lab they're affordable, sell good B&W film (repackaged TMax 400 and Fomapan 100), do an OK job with the processing and the store assistant was really really knowledgeable and a genuine film lover.
Beijing, China – Ilford HP5+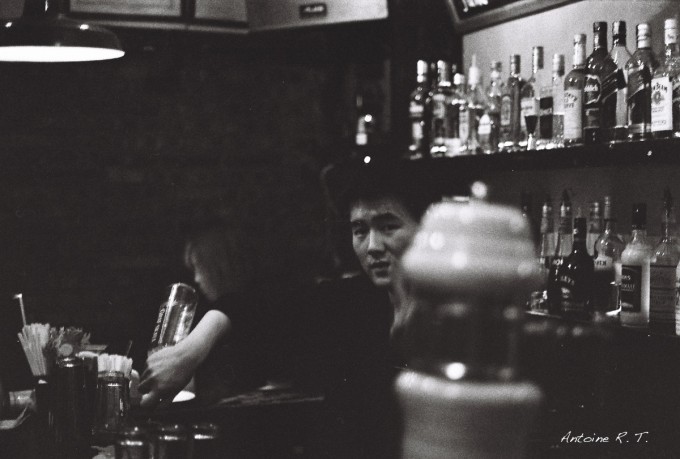 Beijing, China – Kodak TMax 400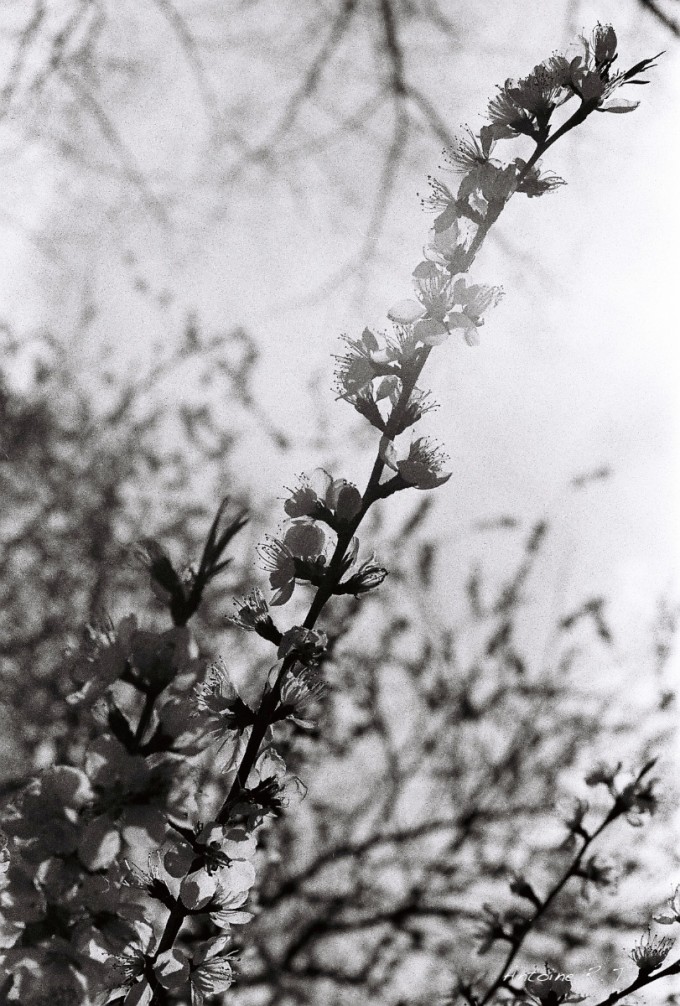 After I caught the film photography bug my GAS syndrome mutated. I was perfectly happy with my X100 and used it alongside the Canon, or by itself when I needed the high ISO and the possibility to miss half the shots without financial repercussion. While I completely stopped lusting after newer, better digital cameras, I became obsessed with film cameras, especially Soviet ones. I have since bought a Zorki rangefinder and a Flexaret TLR. Oh and a DIY plastic 35mm TLR, because of course I did, it was $12.
If the Sony A7R sold for $100, and I had $100, I'd buy a Moskva 5 :).
Moscow, Russia – Kodak Portra 400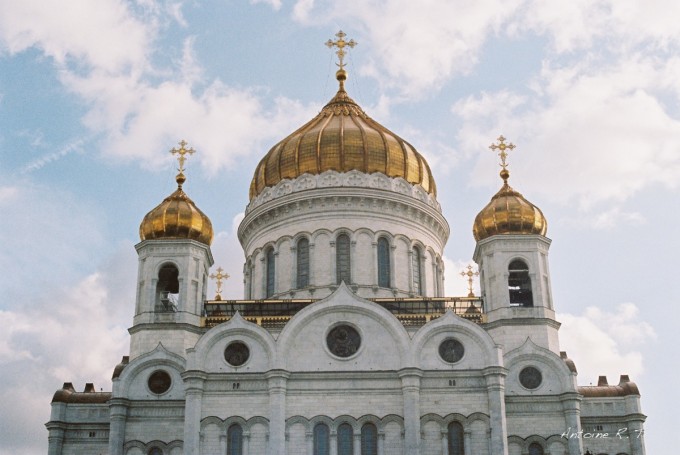 Moscow, Russia – Kodak Portra 400
As for the photography itself, it's still mostly snapshots. I try to go everywhere with a camera and shoot whatever looks good. I seem to always come back to night scenes of neon lights and dimly-lit bars. I have never been to NYC, so for me Beijing is the cuty that never sleeps.
Beijing, China – Kodak Portra 400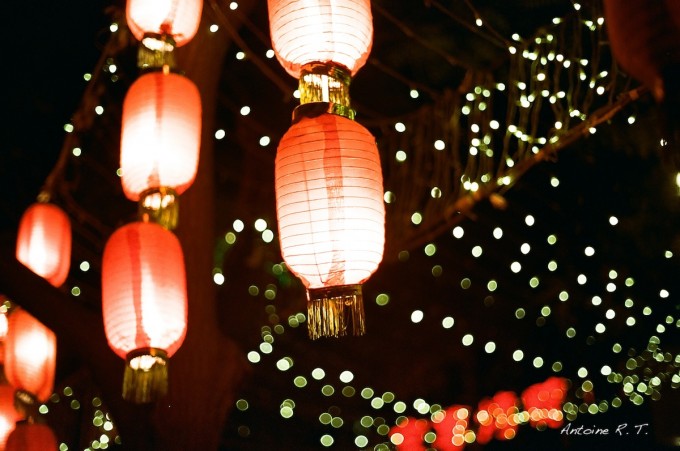 Beijing, China – Kodak Portra 400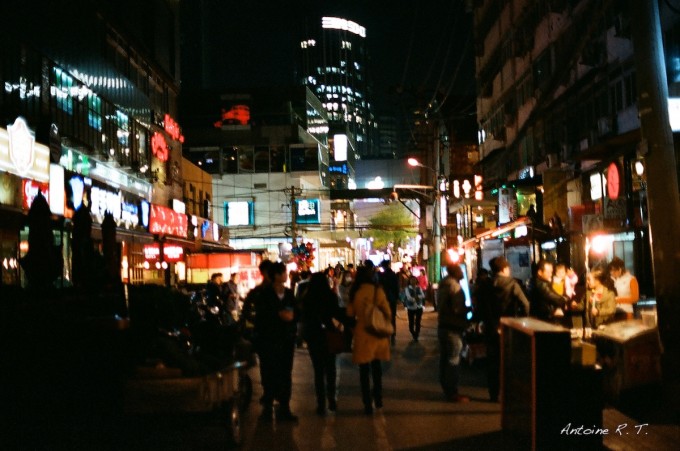 This camera is now one of my most prized possessions, even though I'm not sure it's technically mine.
The point of this rather lengthy article is not to say film has made me a better photographer – it probably hasn't. I won't argue that film photography is better in essence or in quality – it's just different.
I get why people who started photography when film was the only option don't miss it, it can be a hassle, especially if you're shooting on a professional scale. And I can understand why people who are getting back into film are dismissed as hipsters. For me, at a time when every disposable gadget takes pictures, film retains that little bit of magic that keeps me excited about photography.
Unlike digital cameras, film cameras are not getting any more obsolete than they are now, most of them will still be perfectly capable of taking pictures 40 years from now. Hold on to yours, a well-loved film camera might go from garage sale junk to priceless heirloom just by being passed on to the next generation !
Beijing, China – Kodak TMax 400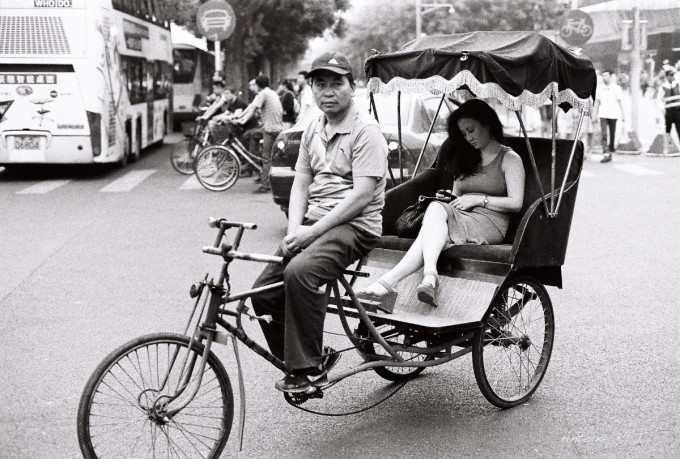 Fenghuang, China – Kodak Portra 400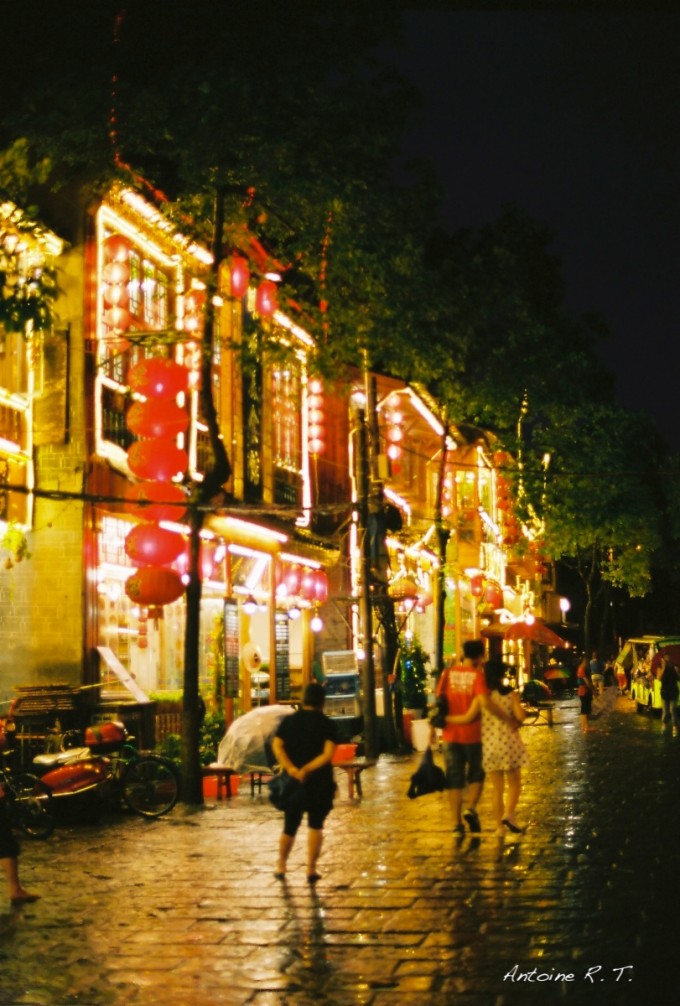 Beijing, China – Ilford HP5+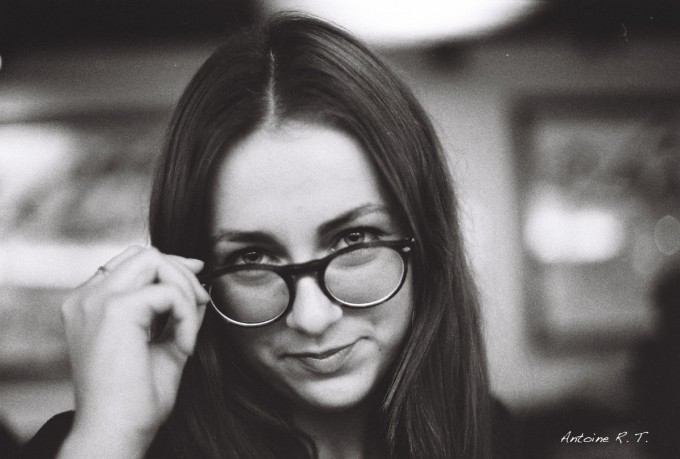 Beijing, China – Kodak Portra 400