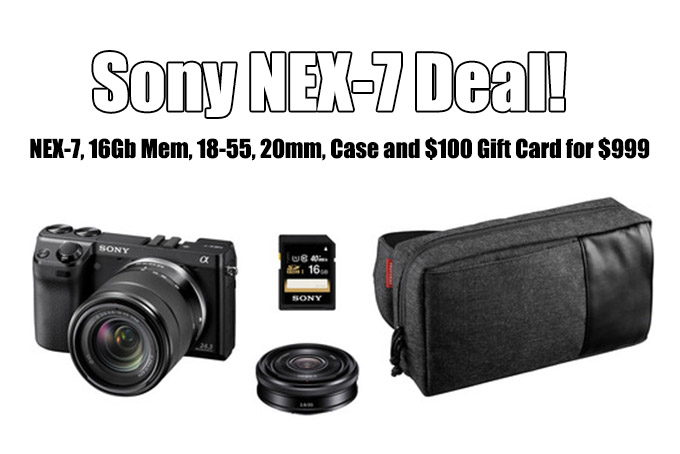 Sony NEX-7 Mega Package Deal Alert!
Well it had to happen sooner or later! The NEX-7 is being cleared out at B&H Photo at a great price so for those of you who are not interested in going full frame with the new A7 and A7r, here is your chance to snag a great deal on a fantastic camera.
For $999 (A $650 Savings) you get the NEX-7 body, the 18-55 Kit Zoom in black, the 20 2.8 Pancake lens a 16GB Mem Card, a case and a $100 gift card for a future purchase at B&H Photo!
This is a pretty nice deal for someone wanting to jump into an APS-C mirror less. To top it off B&H is offering free basic shipping as well, so total out the door would be $999 for the whole kit and caboodle.  My old NEX-7 Review is HERE.