FIRE SALE! Nikon J1 and TWO lenses, $229 at B&H Photo
The Nikon J1 is now on fire sale at B&H Photo for $229 WITH two kit lenses. Either the 10mm 2.8 and 10-30 or the 10-30 and 30-110. Camera is available and IN STOCK in SILVER or RED!!! Click the image or link below to go to the page.
UPDATE: My $229 Silver J1 and two lenses arrived, free shipping and all. Solid, fast and fantastic for $229.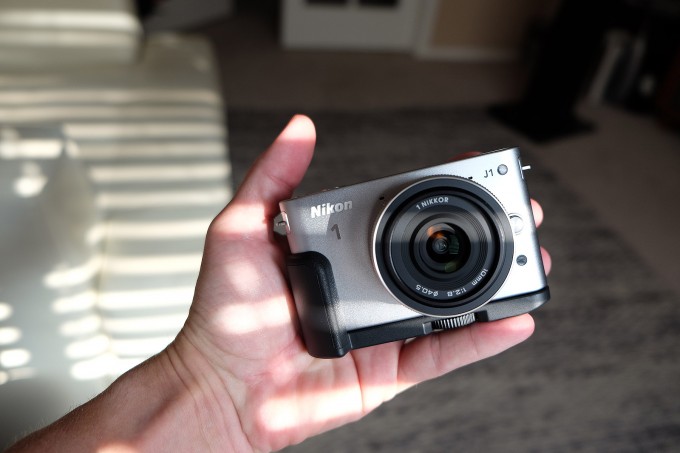 THIS IS A DEAL – A STEAL – A GREAT LITTLE CAMERA that provides a film like feel just like the V1 and V2 but in a basic body. It looks pretty sweet in silver and at $229, it is a no brainer just to have around. It is FAST to AF as well..SILENT and is a fantastic little camera.
You can see my old V1 review here, which has the same AF speed and IQ as this J1..
You can see images I shot with the 1 system over the past year or so HERE. This is the same IQ that comes from the J1 below.