My few days with the very fun Leica C Camera
By Steve Huff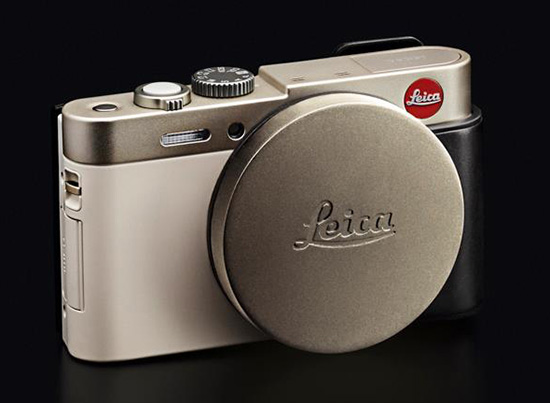 A couple of months back I had the opportunity to try out the Leica C for a few days. Usually, I am not a BIG fan of small P&S cameras as they always lack something in regards to image quality. For me, I would normally rather take out a camera that is slightly larger as there are many that will give me much better performance, then again, sometimes we want to go SMALL, and the Leica C is a very attractive came that also happens to perform very well for a small and tiny P&S. It even has an integrated EVF (though not to the level of the Sony RX100 III, which my review IS coming soon).
The Leica C is basically a Panasonic LF1 with a new facelift and design on the outer shell. The Leica has some snazzy accessories available for it as well where the Panasonic is sort of "plain jane" when it comes to appearances. If you want to stick out in a crowd and say "look at my beautiful camera" the Leica would be the one to get over the Panasonic, which to my eye is sort of plain and dull looking. We all know that the looks of a camera do not make the images, YOU DO and the cameras guts, or internals, is what pumps out the files for you. IN that regard, the two cameras are the same. Period.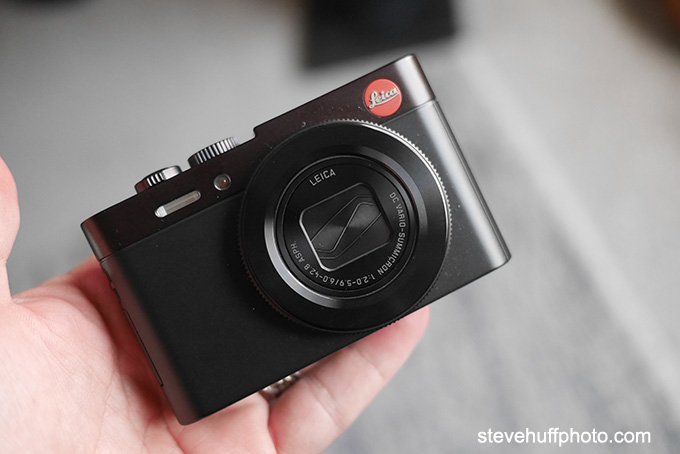 The LF1 comes in at $319. A very good price for this camera as I found it to be quick, stealthy, quiet and with very nice image quality for a small sensor P&S camera/
The Leica C comes in at $699, NEARLY $400 MORE. So what do you get for that $400? For starters you get Adobe Lightroom software, a better warranty and the Leica design. For some, this is worth it as many "want" a Leica. While not a "real" Leica, it does have the red dot which tells everyone else who has no clue about the details, that yes, this is a Leica.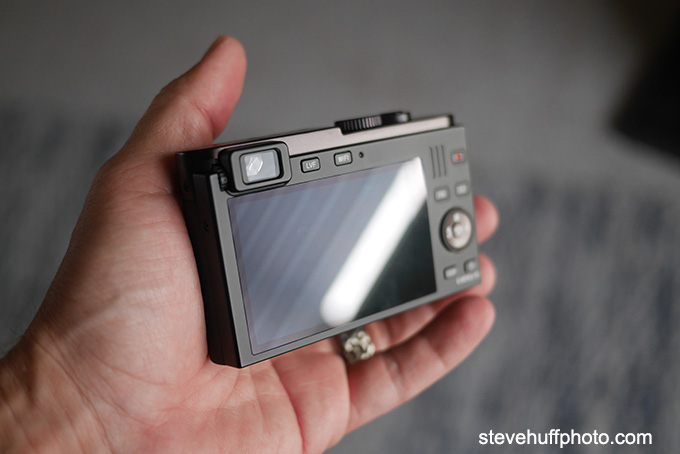 The good thing is that it does look like a Leica camera, and if that inspires you to get out and shoot more, then yes, it could be worth it. Just remember though that the Panasonic is $380 less, and is in reality, the same camera besides for the outer design.
With that out-of-the-way, this is not going to be a "review" but my thoughts on the camera after a few days of real world use while on vacation a while back.
The Leica C is beautiful to look at and hold. It is small but felt nice in my hand. I found it to be quick, snappy, and with a nice menu layout. The EVF was a but on the almost too small side but would do in a pinch. For 90% of shots I used the LCD. The LCD does not swivel, so that was one thing I missed but for a small P&S, this was a little firecracker and while not up to the level of the $798 Sony RX100 III, it had its moments.
I enjoyed shooting this camera in high contrast B&W, which is where it did really well for OOC images. I also found the OOC JPEGS to be crisp with great color. Probably my 2nd fave P&S camera ever, next to the new Sony RX100 III which is the smarter buy at about $100 more, but then again, the Sony doesn't have the red dot!
Below are a few images I snapped with the Leica C. I had fun with it, and for me that is key. If I can have fun with a camera instead of having frustration, then it goes on my list of "must think about" cameras. The Leica C is not a low light type of camera but it is an every day, take everywhere camera.
You can buy it from Ken Hansen, PopFlash, The Pro Shop, B&H Photo or Amazon! It also comes in a cool dark black or a nice white. There are also deals to be had and you should not have to pay retail on this guy. For example, Amazon has them for $590 right now, using Prime.