The Leica X Size? See it next to the X2, Vario, RX1, X100s and Leica M4
Thanks to the useful site CAMERASIZE.COM we can see the actual size of cameras when compared to other cameras we may be interested in. Many have been asking about the Leica X Typ 113 size compared to the X2 or even X100 or Sony RX1. Well take a look below for yourself and be sure to check out canerasize to see whatever you want side by side with the X or any camera you desire 🙂
As you can see the new X is larger than the old X1 and X2…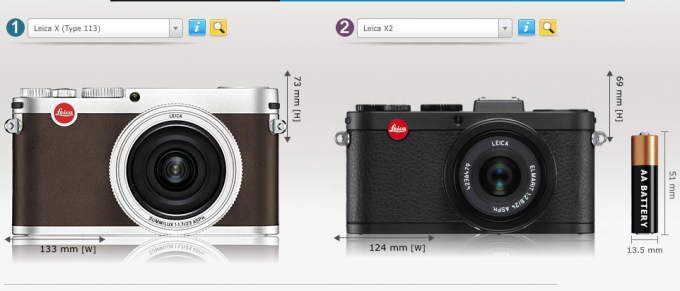 –
It's very similar in size to the X100 but with a larger lens protrusion…

–
Next to the X Vario we can see what shell they used for the X 🙂

–
It is larger than the power packed Sony RX1, which is full frame with a full frame 35 f/2 lens!

–
…and next to a Leica M4, looking good!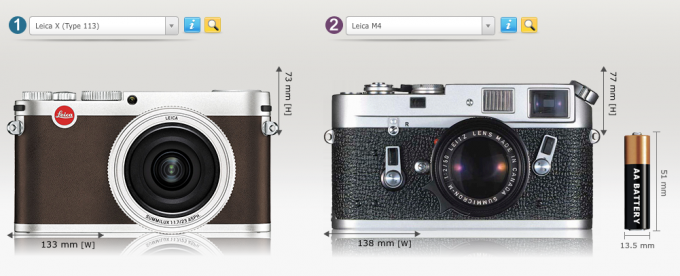 The Leica X feels good in my hand, feels substantial and solid. Gorgeous and the IQ is beautiful as well. Review soon!