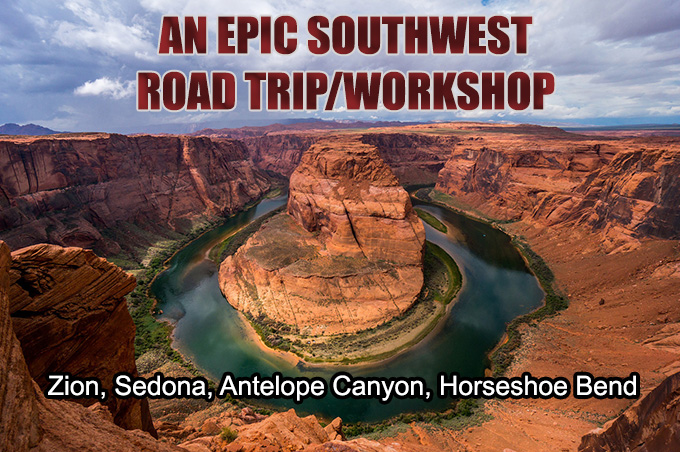 The Southwest Road Trip/Workshop Update with Video!
Just an update on the Southwest Road trip/workshop coming up on November 6th-10th 2014. We are just about sold out with just a couple seats remaining and will have well over 30-35 of us on this trip, which is why we will now be riding in style in the tour bus below: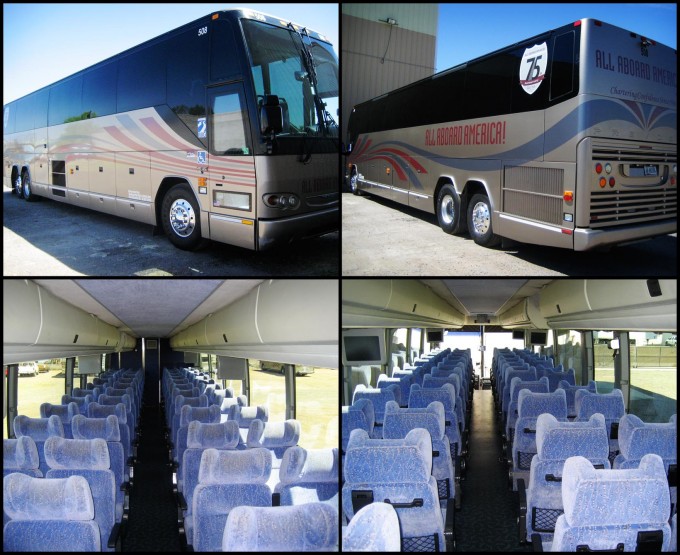 Also…This will most likely be my LAST workshop ever.
If it is not then I will do one every 1-2  years at most as I just do not have the time these days for them, even though every single one always sells out! So for this one, you can be part of SteveHuffPhoto.com history and take part in this amazing road trip adventure across the most scenic locations of the southwest.
Below is a video preview of where we will be going. Todd and Jay who are organizing this event traveled it last week and compiled this short video so all of you who are attending or thinking about it can see what and where we will be going, but this is just a taste! Also included is the amazing bus ride, the food, the joining together of like-minded passionate people who love photography. It will be pretty amazing.
VIDEO PREVIEW BELOW!! ONLY TWO or THREE SEATS REMAIN AS OF OCTOBER 5th 2014!
–
Below is the full schedule of events starting with Day 1 through Day 5. Yes, this is a FIVE day event!
Day 1 (Thurs, Nov 6)
5:00pm Depart Aloft Phoenix Airport Hotel
7:30pm – 9:00pm Dinner in Flagstaff
11:00pm Arrive at hotel in Page, AZ
Day 2 (Fri, Nov 7)
7:30am – 8:30am Breakfast at hotel
9:00am – 12:00pm Antelope Canyon Photography Tour (this will be a professionally guided tour)
12:30pm – 2:00pm Horseshoe Bend
2:00pm – 3:00pm Lunch in Page
3:00pm – 6:00pm Drive to Zion
6:00pm Arrive at hotel in Springdale, UT
7:00pm – 9:00pm Dinner in Springdale
Day 3 (Sat, Nov 8)
7:00am – 8:00am Breakfast at hotel
8:00am – 6:00pm Zion hiking (lunch in the park)
7:00pm – 9:00pm Dinner in Springdale
Day 4 (Sun, Nov 9)
7:00am – 8:00am Breakfast at hotel
8:00am Depart Springdale
1:00pm – 2:00pm Lunch in Flagstaff
3:00pm Arrive in Sedona
4:00pm – 6:00pm Sunset Jeep Tour 2 hours (these are AWESOME and will take us into places you would have never even knew existed)
7:00pm – 9:00pm Dinner in Sedona
Day 5 (Mon, Nov 10)
7:00am – 8:00am Breakfast at hotel
9:00am – 12:00pm Scenic Rim Jeep Tour 3 hours (another amazing Jeep tour, off road, hills, crevices, and all kinds of cool things to see as well as getting out and exploring)
12:00pm – 1:30pm Lunch in Sedona
2:00pm – 4:30pm Drive back to the Aloft Phoenix Airport Hotel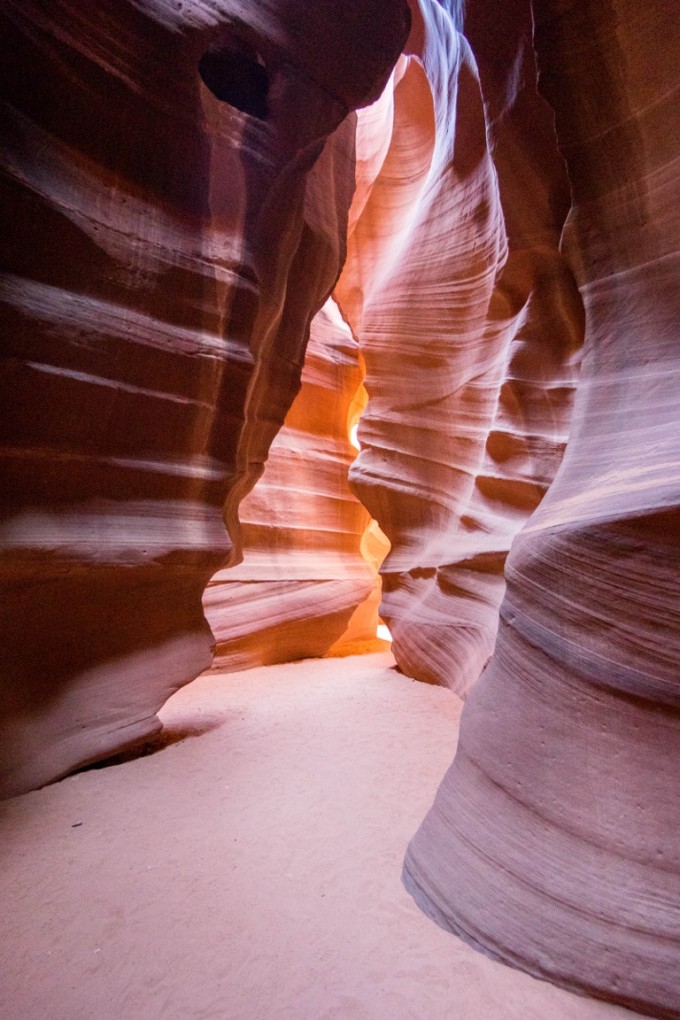 E-MAIL ME HERE IF YOU WANT IN!!
Details:
NOVEMBER 6th – NOVEMBER 10th 2014 – Antelope Canyon, Zion, Sedona, Horseshoe Bend and more!
As promised, I am posting details for this EPIC workshop/Road Trip that will take place November 6th-10th 2014. FIVE days of events, activities, photography, food, new friends, adventure and fun. I only do one or two of these per year now and only do them when they are done right and offer something special and unique for those who attend. This time, with the help of Todd Hatakeyama and Jay Bartlett I think we put together a wonderful trip that will give you a lifetime of memories and photographs.
We will start out meeting in Phoenix, AZ and will travel via either chartered bus or caravan style (depending on how many want to go on this trip). I am probably more pumped about this trip than any previous workshop I have done over the years. It will be the most scenic for sure, and we will be avoiding the blistering heat by doing it in November.
Breakfast and Lunch will be included (breakfast is included with hotels) but dinner will not be included. Hotels and all transportation will be included in this trip. Sony is also pitching in to this event and will likely be loaning out various cameras and lenses so we will have them on hand for you to test/use! How cool is that? How about testing an A7s on the sunset Jeep tour we are doing?
This will be a wonderful trip, probably my largest one yet packed with amazingly beautiful southwestern landscapes that you may have seen in photos but never been able to get to and shoot. Horseshoe Bend, Antelope Canyon, Sedona and more.
We will be doing two full on JEEP tours in Sedona. One sunset tour and one during the day with pro guides. We will also be doing a full guided tour of Antelope Canyon.
All will meet at the Aloft Hotel in Phoenix, AZ on Thursday Nov. 6th. We will depart this hotel at 5PM SHARP on Nov 6th either by chartered bus that will hold us all or via 3 vans. The schedule is amazingly cool and if you have never been to these destinations, it will be jaw dropping beautiful to you. I am in Sedona 4-5 times per year and the beauty there is heart warming. I am telling you now, THIS will be an amazing trip and the photos you will get from it will be worthy of huge wall prints! I will be on hand for any questions or help and Jay Bartlett will also be on hand for instruction (he will be shooting medium format for anyone interested in this).
Price per person will be $1800 for a private hotel room all to yourself. If you want to bring a spouse then price will be discounted to $1300 each for a shared room. Single participants can also book a shared room at the discounted rate of $1300 but you will be sharing a room with someone else.
This price will include hotel and transportation for entire trip, breakfast, lunch, tours and instruction. The only thing NOT included here are the DINNERS as everyone has different tastes in food and drink, so we did not want to put a limit on the food for dinner, and some may be tired and choose to eat in their room. Will be up to the individual for dinner but we will have group dinners for anyone that wants to join in. Hotel stays are all included as is every single tour. All you have to do is get to Phoenix, AZ on the 6th of November and we will take care of the rest.
How to Sign Up
As you can see, this trip will be rocking so I hope to see many of you there with me! I am looking forward to this one and counting the days. If you want to sign up, and want in 100%, then make sure to do so quickly as these events tend to sell out quickly. The last one at Valley of Fire sold out fast and this one is an even better trip. That is not marketing hype, it is reality. Last trip we had to turn a few away as we sold out. If you want in, email me here and I will give you instructions on how to pay and set your reservation!
After you sign up you will be added to our private Facebook group for the trip where full details are updated every few days and all who are attending can chat amongst each other with ideas or gear or whatever!
E-MAIL ME HERE IF YOU WANT ONE OF THE LAST SEATS!